THANK YOU!
Your order was completed successfully.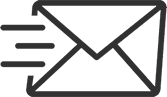 An email receipt including the details about your order has been sent to the email address provided.
SUBSCRIBE FOR GIVEAWAYS & SALES!
VIVO PER LEI NEWS
 Stay up-to-date with Vivo Per Lei's latest news and tips.
WATCH OUR VIDEOS
Become a magnet for radiant confidence with the Vivo Per Lei Magnetic Mask. Infused with French daisy and iron particles, this mask will be your go-to for feeling plump and tightened.
WATCH VIDEOS