5 Face Masks Your Skin Needs This Winter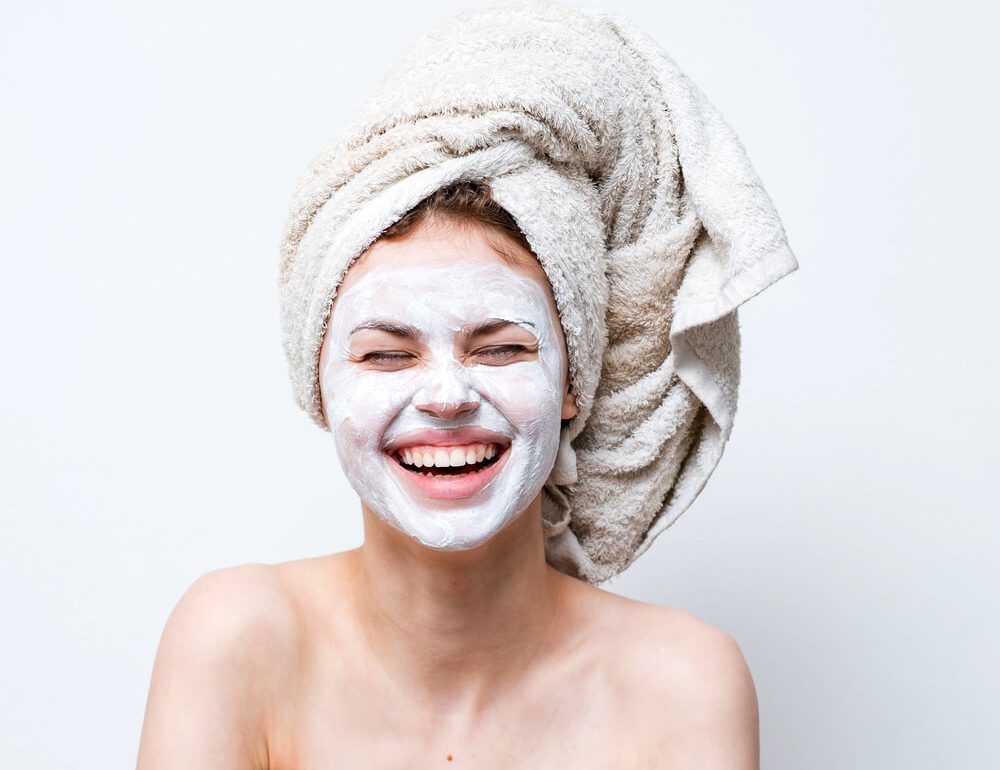 Everyone should put a premium on skincare, not only because of its beautifying benefit but also for overall health. However, a single skincare regimen cannot fit everyone due to different skin types and changing seasons. 
Products that fit a certain skin type in summer cannot be used in winter. Fortunately, there are a variety of options that you can pick from in personalizing your skincare routine during the low humidity season. We recommend using face masks for cleansing, hydrating, and restoring the skin during the winter. 
Here is our list of face masks you need this winter. 
Charcoal Face Masks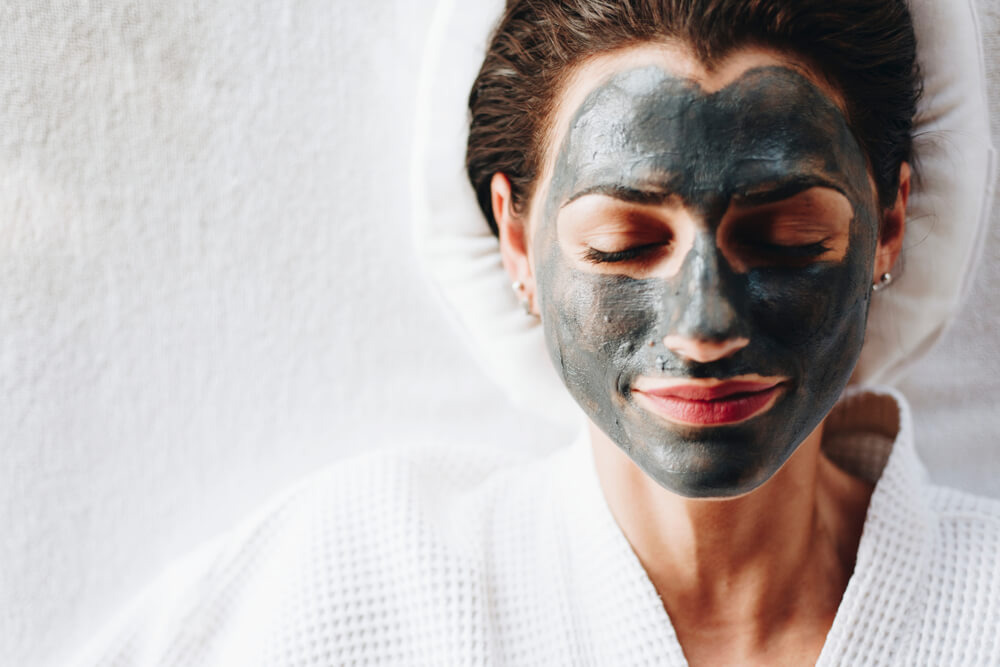 The cold weather helps us avoid getting too sweaty and greasy. Nevertheless, it's still essential to remove dirt and oil. Charcoal face masks can draw out impurities from your face. 
If you have acne-prone skin, charcoal masks help minimize pores and clear up acne. Further, charcoal masks can brighten your complexion and mattify oily skin.
Although we want to remove dirt buildup on our faces, we don't want to strip away the natural oils. With that, make sure to choose a gentle charcoal face mask. Give the Vivo Per Lei Activated Charcoal Facial Mask a try! 
Skin-Friendly: Benefits of Activated Charcoal
Activated charcoal can clean the skin's inner layer, unclog pores, and get rid of dead skin cells. As a result, your face will look even, smooth, and supple!
How can activated charcoal do that?
Charcoal molecules attract dirt, chemicals, and toxins. As you rinse off the product, the dirt and toxins come with it.
Choosing the Right Charcoal Mask for Your Skin Type
Skincare brands have different formulas that can suit specific skin types. So here's a friendly reminder, in case you forget: always check the label and ingredients before purchasing! 
Oily Skin: Look for charcoal face masks with salicylic acid, glycolic acid, tea tree oil, hyaluronic acid, and niacinamide. These ingredients can help to eliminate bacteria that causes acne.
Dry Skin:

Make sure that the mask has hydrating properties. Hyaluronic acid, glycerin, aloe vera, and ceramides are the ingredients you should look for.

Sensitive Skin:

Avoid ingredients that can irritate. Stay away from parabens, fragrances, and other chemicals.
Clay Masks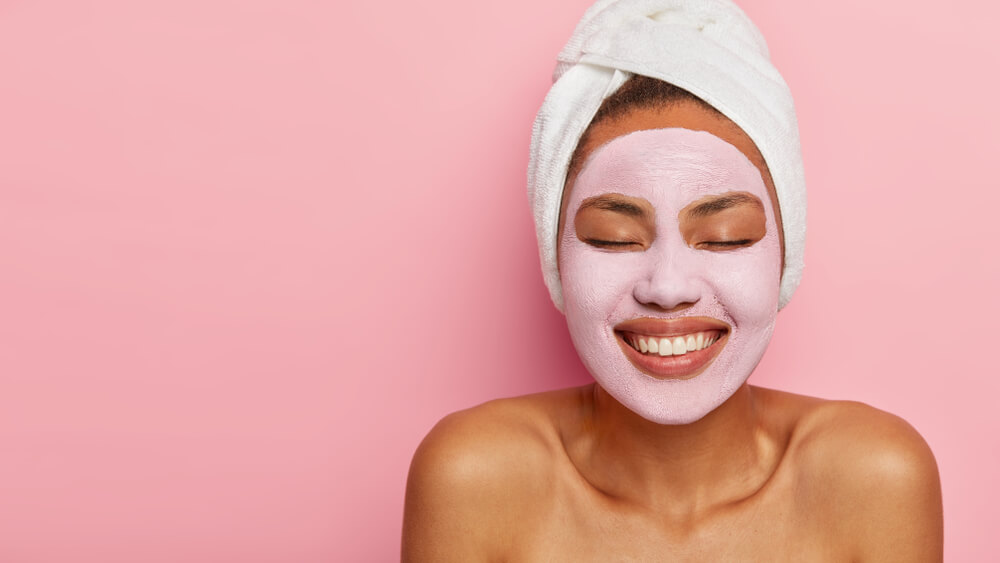 Clay masks can best help clear your pores. It can also reduce excess shine if you have oily, combination, or acne-prone skin. This type can unclog, shrink, and tighten pores because of its ability to pull sebum and bacteria. 
However, you also desire moistened and healthy-looking skin. If you're not careful, you may end up with a clay mask that can lead to dryness and irritation.
When looking for a clay mask, make sure that the following moisturizing ingredients are present. These components can ensure that the products won't damage your face further.
Aloe vera
Glycerin
Squalane
Chamomile Extract
To help you choose the perfect clay mask for your skin type, here's a quick guide:
White Clay:

All Skin Types

Green Clay:

Oily and Combination

White and Red Clay:

Normal

Yellow Clay:

Sun Damaged and Dull Skin
Clay Mask Recommendation:
Vivo Per Lei Mineral Mud Clay Mask
Unclog your pores with Vivo's Mineral Mud Clay Mask, infused with healing Japanese minerals. This product has glycerin, bamboo charcoal, and sunflower seed oil.
Sunflower seed oil can be useful for acne, eczema, and irritated skin. It is an excellent source of Vitamin E and won't clog your pores.
Sheet Masks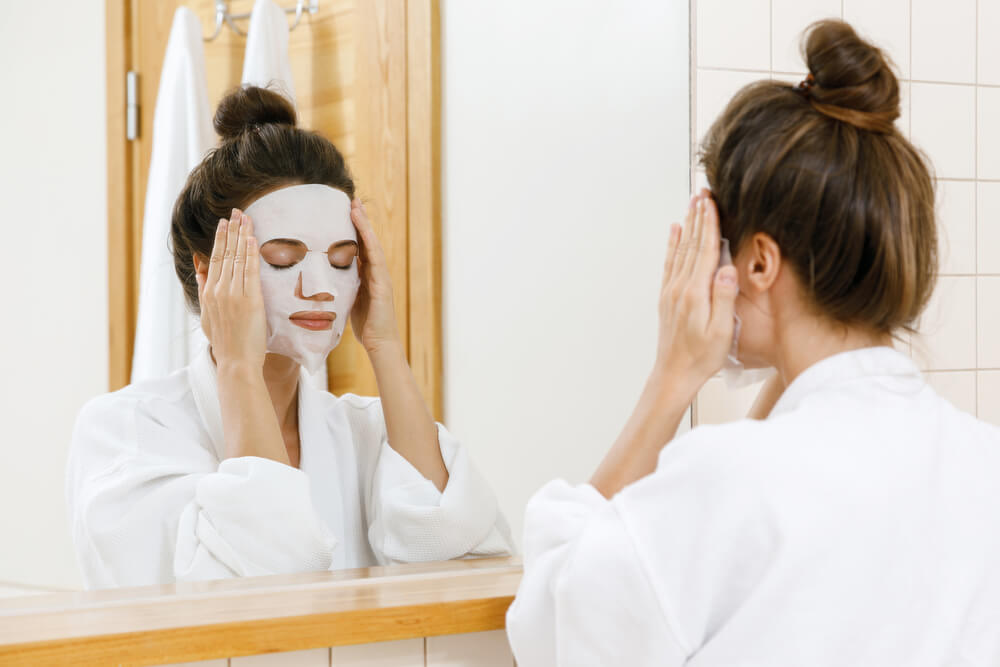 If you are looking for intense hydration, then try sheet masks. These masks contain nourishing ingredients to keep your epidermis firm. It helps in preventing collagen breakdown, hyperpigmentation, and breakouts.
These face-shaped masks are made from either paper, gel, or fiber. The sheet masks help the serum to enter and soak in your skin. To use, make sure to prep your pores by applying toner. After that, you can put the mask on. If there is excess serum, massage it on your neck.
Take note that these masks are used to rejuvenate and moisturize.  Sheet masks are not for cleansing and exfoliating dead cells. It focuses on the penetration of nutrients to the outer layer of your face.
What are the Ingredients in Sheet Masks?
The masks are soaked in serums with different formulations depending on their primary focus. For instance, some sheet masks target restoration, elasticity, or redness. It contains ingredients such as vitamin C and aloe vera.
Some brands even have sheet masks with unusual ingredients like seaweed and snail extract! Because of the minerals and vitamins, sheet masks cannot dry out. The ingredients also penetrate the inner layers, providing deep nourishment.
Top Sheet Masks for Winter:
Due to the drop in temperature, your skin may become dull and dry. Worry no more because these masks are genuinely a winter life-saver. 
Vivo Per Lei Vita-C Sheet Mask
Get that glowing skin with Vivo Vita-C Sheet Mask. The combination of vitamin C and collagen helps even out and brighten your complexion. It's suitable for dry and patchy skin. In addition to its hydrating benefits, it also has anti-aging properties to keep your face young and tight.
Vivo Per Lei Collagen & Avocado Mask
Vivo Collagen & Avocado is popular for its anti-aging and moisturizing properties. The collagen and avocado oil help achieve a tighter, younger-looking face. Further, avocado oil can protect against further damage from UV rays despite winter. Remember that UV rays are still present and can be damaging even when there's no sunlight. This mask can eliminate the fine lines through the infused mixture of anti-aging extracts.
Exfoliating Face Masks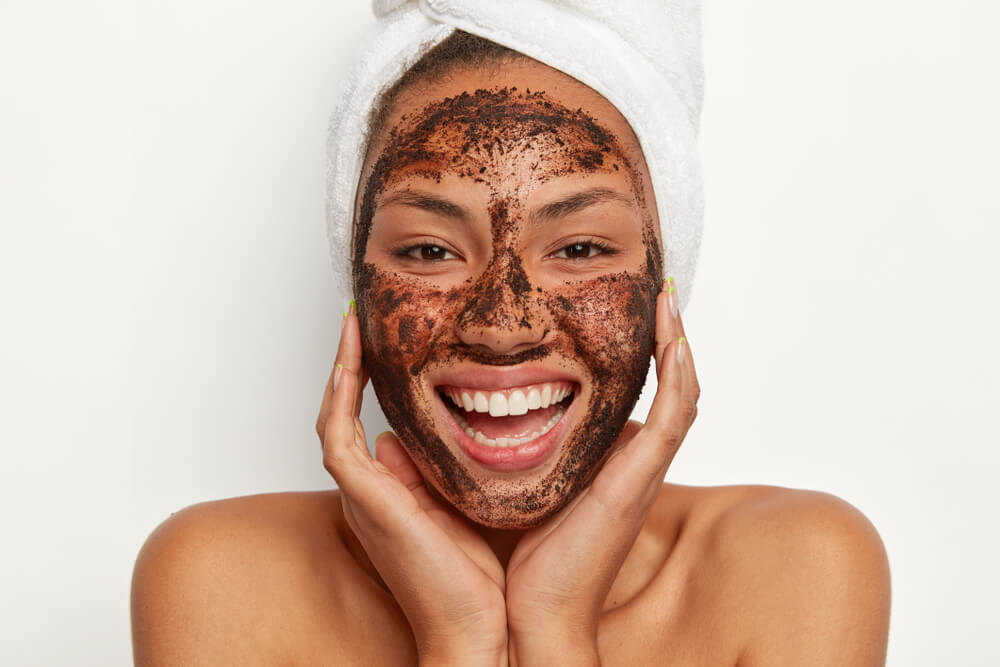 If you're familiar with skincare, it's common knowledge that too much exfoliation can result in dullness. Exfoliating masks can help remove dirt and oil buildup on your skin and pores. Without proper exfoliation, your skin might not be able to absorb the nutrients. Dirt, oil, and pollution may prevent the products from penetrating your skin. If you want to remove that barrier, you can look for gel or cream-based exfoliating masks.
How Do Exfoliating Face Masks Work?
There are two ways to exfoliate the skin: physical and chemical. Physical exfoliation needs products like face scrubs and brush. Conversely, the active ingredients of a chemical exfoliating mask interact with your skin for exfoliation to occur.
Usually, exfoliating masks contain glycolic and lactic acid. These mild acids can do miracles to your face by removing dead cells built up on your skin. Some masks also utilize fruit enzymes to break down dead skin cells.
Best Winter Exfoliating Mask:
Vivo Per Lei Botanical Matcha Purifying Mask
Detoxify your face by applying this clay and exfoliating face mask. Vivo's Matcha Purifying Mask includes matcha extract and botanical oils that leave your face softer and smoother. Matcha also has antibacterial properties that can aid acne and heal scars. It also aids in diminishing excess oil formation inside the pores.
Overnight Face Masks
Have you fallen asleep with your sheet mask on because you were too tired? In that case, you need overnight face masks. 
These are capable of continuous moisturization and cell reparation even when you are sleeping. The ingredients in these products work as a barrier and sealant. During the night, skin cells repair and reproduce themselves. By incorporating overnight face masks into your routine, you can give that renewal process a boost.
Some overnight masks address concerns such as aging and fine lines. In addition to increasing water content to prevent dullness, these products also help maintain your youthful skin.
Night Cream vs. Overnight Face Masks
The significant difference between night creams and overnight face masks is how often you need to use them. Typically, you can use night creams every night as part of your regular skincare routine. In contrast, overnight face masks are often used once or twice a week.
If you want to give your skin a boost once in a while, go ahead and add overnight face masks to your routine! Various skincare brands produce different formulations that can handle many issues.
Stay Hydrated!
Don't let your skin be flaky, patchy, and dry during the winter season. These products can prevent and rescue your skin from dryness and dullness. We hope you find the best face masks that can keep your skin hydrated and moisturized this cold season. Of course, don't forget to always drink water to flush out toxins and keep your skin cells hydrated!
---