Facial Peeling Gels: Your New Favorite Way to Exfoliate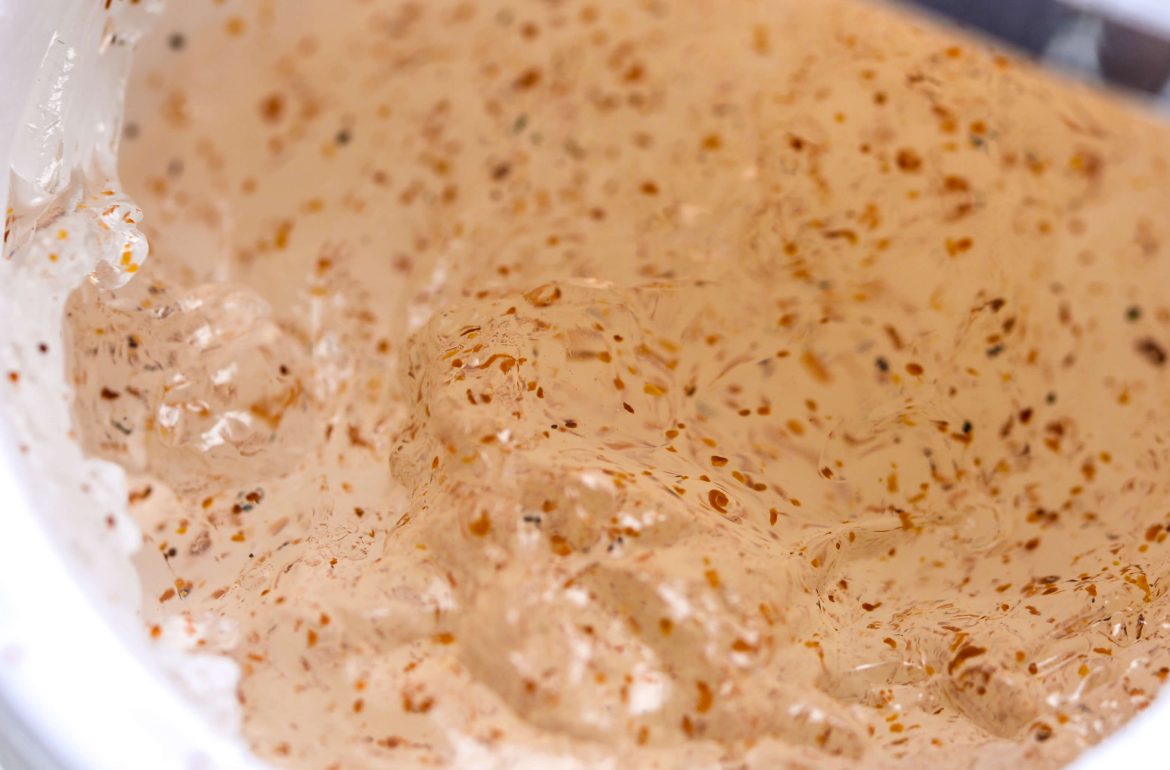 Exfoliators have long been one of the best ways to get skin that looks and feels fresh and clean. Dry, dull, or skin that needs some TLC can get that instant, healthy-looking glow from an excellent exfoliation session. And now, there is a new, more gentle way to achieve results with a facial peeling gel. 
Exfoliation dates back to the Ancient Egyptians, who created exfoliation creams with aloe vera and pumice stone. Although history shows that China in the Qing Dynasty era was known for exfoliation too – and it was around in the Middle Ages as a chemical formula! 
So as a way to care for your skin, exfoliation has been around for thousands of years. Over that time, there have been improvements to the formulations used and how we do it. 
Although we didn't realize it back then, we now know that using harsh chemicals or rough ingredients damages our skin. 
Vivo Per Lei has taken thousands of years of knowledge, innovative formulations, and skin-friendly ingredients to create a best-selling facial peeling gel. Not tested on animals, paraben-free and leaves skin looking smooth and refreshed. 
Are you ready to discover what benefits you'll see from using a facial peeling gel? We can't wait to tell you! 
Facial Peeling Gels: What are They?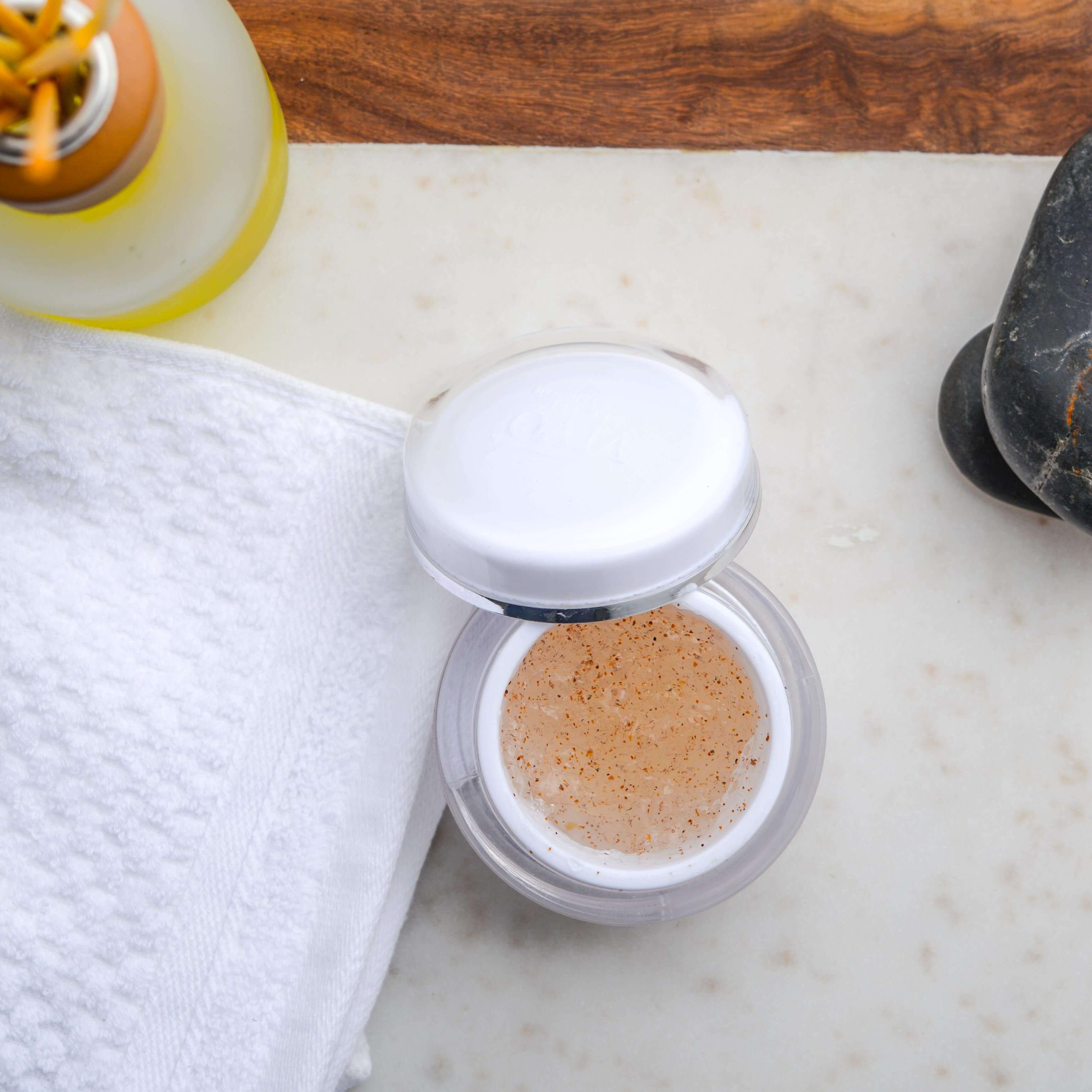 A great skincare routine will feature a few primary products. Some are designed to cleanse the skin, while others will improve the appearance of texture, fine lines, and acne. Facial peeling gels have a unique purpose and formulation. 
There are two different methods for exfoliation: 
Chemical exfoliation

Physical exfoliation
Exfoliation in general removes the dead skin cells from the outer layer of the skin and helps keep your skin looking healthy. 
Physical Exfoliation
Physical exfoliation is typically a scrub with granules that sloughs away dead skin. While many physical exfoliants are gentle enough to use, some have granules that are too abrasive and damage the skin. 
Chemical exfoliation
Chemical exfoliation uses acid-base products and enzymes to dissolve the protein bonds that link the dead skin cells to the skin.
What About Facial Peeling Gels?
Facial peeling gels are a unique formula; they feel silky smooth and cooling when applied to the skin. Many exfoliants feel rough on the skin, but a gel doesn't – even though it performs like a physical exfoliant.
Dead skin cells, dirt, and excess sebum will interact with the gel and gently be removed. One of the most satisfying things about a facial peeling gel is that during the interaction, you will be able to see the product working as tiny clumps form. The clumps pick up all of the dead skin cells and other debris on the face. 
As you rinse the Vivo Per Lei facial peeling gel away, you will notice that your skin looks and feels refreshed. 
Why Should You Choose a Facial Peeling Gel Instead of Other Exfoliants?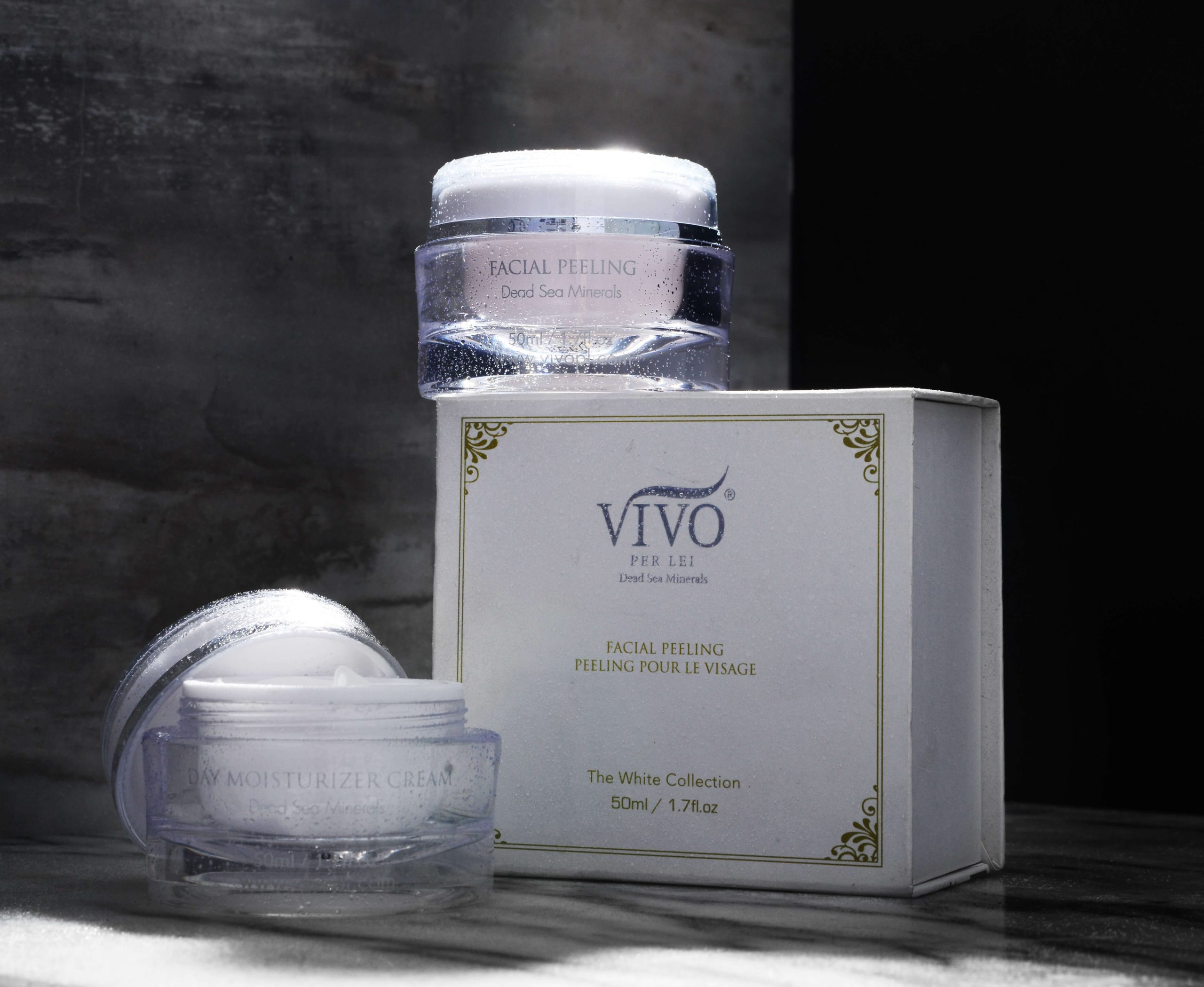 Your facial skin is more delicate than most other places on the body and is prone to irritation. Not only that, but facial skin comes into contact with pollution, dirt, grime, and other things in the air daily. 
Unlike many other types of exfoliation, facial peeling gels are gentle enough to use on all skin types – including sensitive ones. This is because they are milder and without any rough particles usually associated with exfoliation. 
One of the most significant benefits of switching from other exfoliants to the Vivo Per Lei facial peeling gel is that it is more convenient, as it is a powerful cleanser and a gentle yet effective exfoliant. 
How Often Should You Use a Facial Peeling Gel?
The key to a healthy and happy complexion is a skincare routine you stick to. You likely have several steps within the routine you use to take care of your skin daily. 
But you might be asking – how do facial peeling gels fit into a skincare routine? 
Regular exfoliation helps keep your skin looking fresh and exuding a natural glow because it removes the layer of dead skin cells and other grime that can give us a dull complexion. 
Over-exfoliation often leads to skin that looks tight and feels dehydrated. Not only that, but you might notice it getting flaky and patchy. Unfortunately, the flakes lead many people to try to exfoliate further – causing more harm to the skin. 
When you first use your Vivo Per Lei facial peeling gel, start by exfoliating once a week. Pay attention to how your skin reacts. Watch to see when your skin might begin to look a little duller, and then do it again. 
It is recommended that you exfoliate your facial skin once or twice per week, based on your skin type and sensitivity levels. 
Are Facial Peeling Gels and Liquid Peels the Same?
While they might be similar in name, they act very differently on the skin. A liquid peel is a chemical-based formula often designed as a deeper, more abrasive treatment. Liquid peels have a range of acids that will leave the skin sensitive to the sun and, in some cases, with slight irritation. 
Liquid peels are only recommended to be used every month or more since they have such a significant impact on the skin. 
At-home facial peeling products, like the Vivo Per Lei Facial Peeling gel, are gentle exfoliants that can be used twice a week. It doesn't contain harsh chemicals and still removes the layers of dead skin cells and debris to leave you with a healthy glow and happy skin. 
What are the Benefits of a Facial Peeling Gel?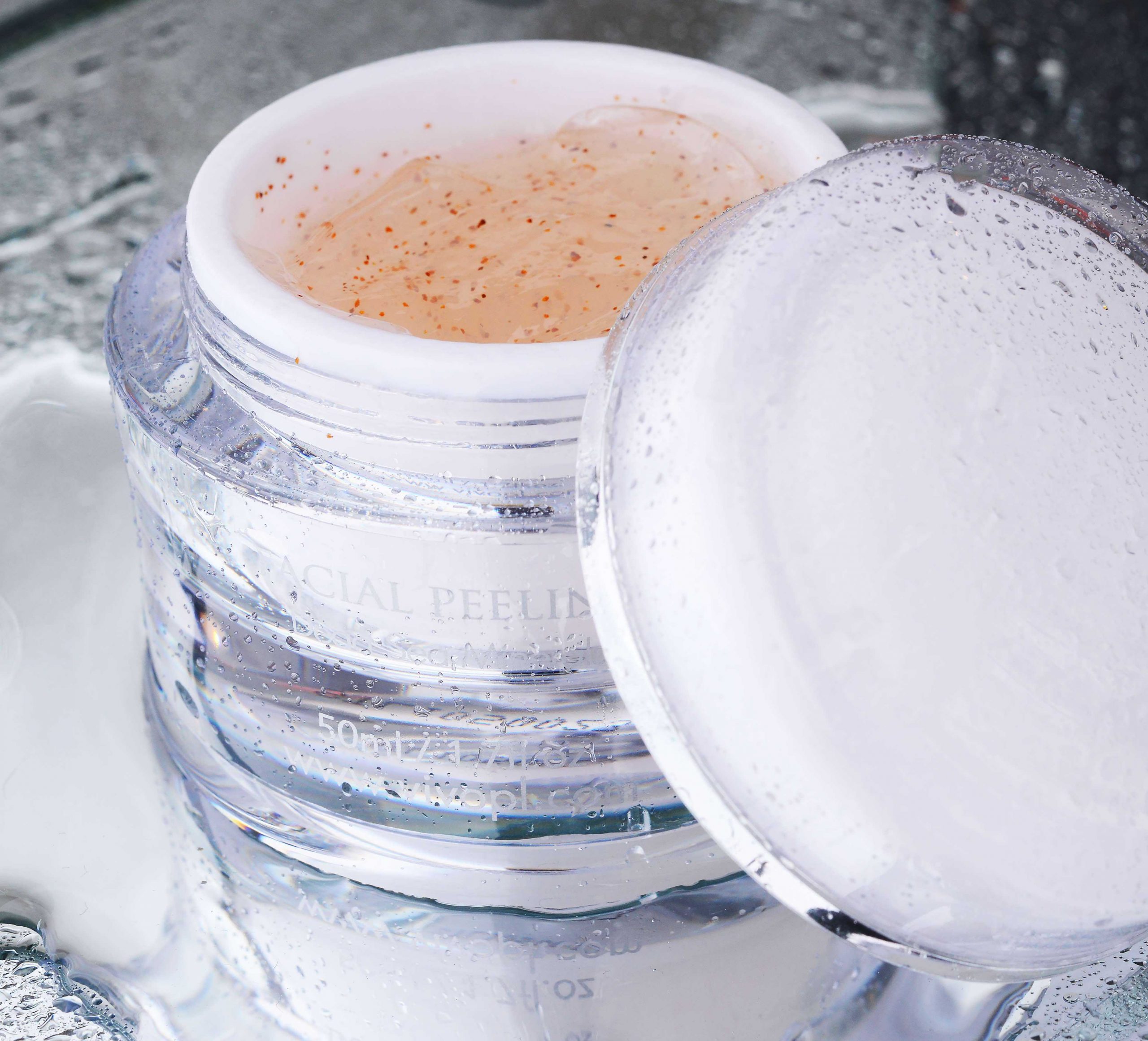 Every product you add to your skincare routine should be packed with ingredients that do the job effectively. Vivo Per Lei's Facial Peeling is packed with glycerin, a component with moisture-binding properties.
So what benefits will your skin see from using the Vivo Per Lei facial peeling gel?
Removes Excess Dirt and Oils
If you haven't been regularly exfoliating, you will be in for a big surprise the first time! Washing your face daily removes a wide range of dirt and grime. Still, exfoliation will remove dead skin cells, dirt, grime, and more – leaving you with a rejuvenated skin appearance. 
When we have excess dirt and oils on our face, this causes bacteria and inflammation – leading to blackhead breakouts and acne. Dead skin cells, dirt, and excess oils clog up pores and increase texture and pimples. 
The Vivo Per Lei Facial Peeling gel gently removes the top layer of dead skin cells, excess oils, and dirt to help prevent clogged pores. 
Keep in mind that the Vivo Per Lei Facial Peeling Gel should be part of a complete skincare routine that also has a cleanser, toner, and moisturizer as a minimum. 
Hydration 
If there is one thing that your skin needs plenty of, it is hydration – and the hero ingredient in the Vivo Per Lei Facial peeling gel is glycerin. 
Glycerin is known as one of the most effective humectants. This means that it absorbs water from the air or the underlayers of the skin, leaving the skin hydrated and looking refreshed. 
A study into the effects of glycerin found that it was the most effective moisturizer/humectant when pitched against other skincare heroes like sorbitol, urea, AHA, and hyaluronic acids. 
What makes glycerin so effective is that it prevents water from evaporating from the skin. This leaves it looking replenished and refreshed long after the initial application. 
Since glycerin offers extra moisture to the skin, its chemical compounds leave skin looking plumper. This plumpness minimizes the look of fine lines and wrinkles. 
Paraben-Free
Skincare products that aren't paraben-free aren't just harmful to the user; they are detrimental to the environment. While almost all skincare and make-up will have some preservatives and stabilizers in them to help the product have a long shelf-life, parabens should typically be avoided. Parabens don't just sit on the skin; they are known to integrate into the body and stay within the tissue. 
The Vivo Per Lei facial peeling gel is paraben-free. So you won't have to worry about a potentially harmful ingredient in your exfoliation. 
How Do You Use a Facial Peeling Gel?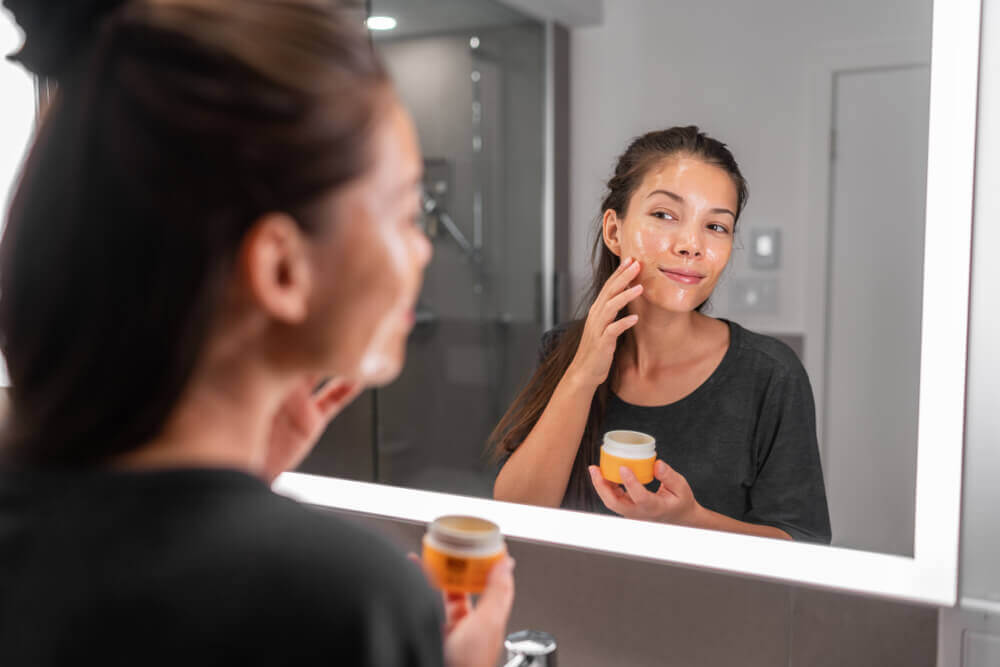 Peeling gels work wonders at removing the outer layer of dead skin cells and cleansing the skin of the build-up of dirt and grime from the day. We know that the primary purpose of an exfoliating gel is to gently remove dead skin cells – but how do you use it? 
The Vivo Per Lei Facial Peeling is very simple to use: 
Apply a small amount of the Vivo Per Lei Facial Peeling onto a DRY face; a pea-size amount on the forehead and each cheek are enough. 

Gently use circular motions to massage the gel on the skin.

You will notice the gel begins to form small clumps – this is a normal part of the process.

Massage your entire face for 30 seconds to one minute until plenty of little balls and clumps have formed – and you have covered all of your skin.

Gently wash away the clumps and any other product with warm water.

Apply some

Pumpkin and Collagen Day Cream

if you have a morning exfoliation routine or the

Snow Mushroom Night Cream

for the evening.
And remember, only exfoliate a maximum of twice a week. 
Incorporating a Facial Peeling Gel Into Your Skincare Routine
If you want to create a simple but effective skincare routine, you might need as few as four products. However, skincare routines can be extended to have more products depending on your skin type and available time. 
For a time-friendly skincare routine, here are the basics: 
Peeling / Exfoliation

Toner

Moisturiser 
Cleansers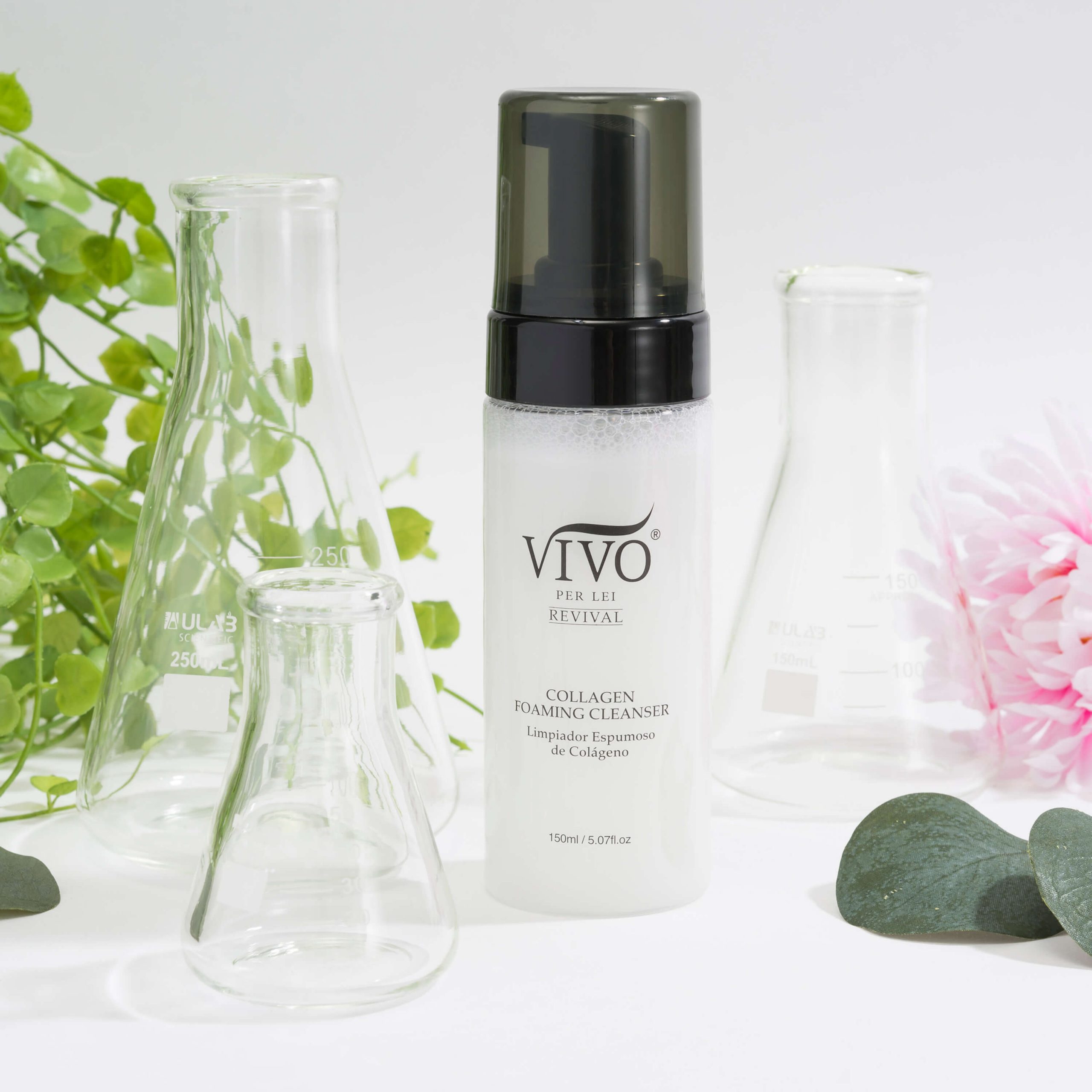 There are many cleaners on the market, and it is vital that you find the one that you like to use and that works with your skin. The Collagen Foaming Cleanser is the ideal first step to having fresh, clean skin. This cleanser contains collagen and vitamins A and E, which are great for smoother, cleaner-looking skin. 
Facial Peeling Gel
A deeper cleanse removes dead skin cells and dirt, and grime. This leaves the skin looking refreshed and feeling great too. The Vivo Per Lei Facial Peeling should only be done up to twice a week. 
Use the guide above to master your twice-weekly exfoliation.
Toner
Toners have a cooling and refreshing impact on the skin. On the days you don't use the facial peeling gel, the toner will help remove any leftover dirt and impurities after your cleanser. The Purifying Facial Tone has Dead Sea minerals and glycerin too, and is best used with the Vivo Per Lei Foaming Facial Cleanser.  
To use the toner, add some to a cotton pad and wipe around the face and neck. 
Moisturizer
Finish your routine with a rich and powerful moisturizer. The Vivo Per Lei Dead Sea Day Moisturizer Cream is packed with shea butter and sunflower seed oil to leave skin feeling supple and radiant.
For an extra boost of hydration after your nighttime skincare routine, the Cell-Renewing Night Cream is easily absorbed, non-greasy, and has those all-important skin-loving ingredients like Dead Sea minerals. Using a night cream will help lock in all the great ingredients elsewhere in your routine, and you'll wake up with youthful-looking, softer skin. 
Extra Steps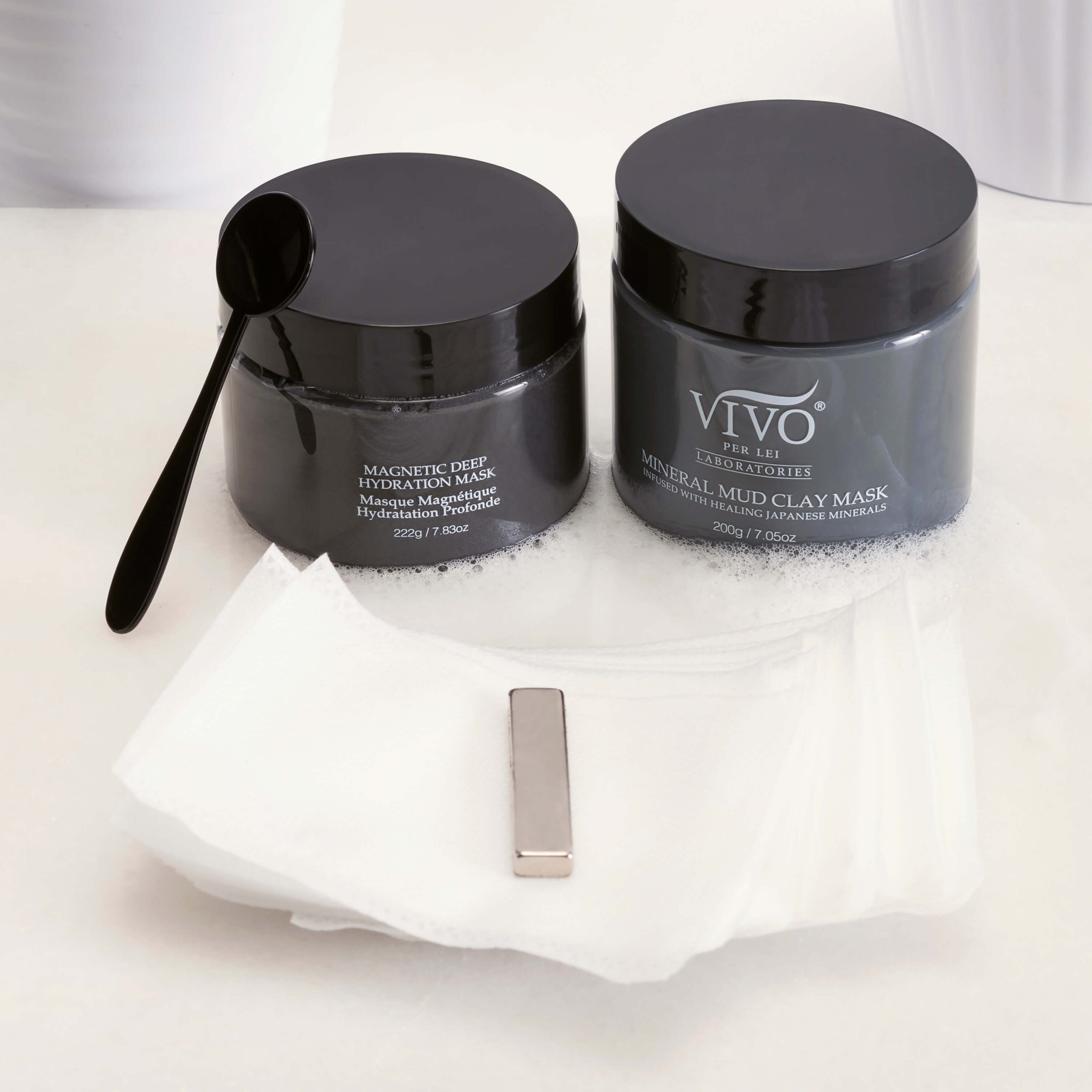 You can add extra steps in too, like an eye cream. The Collagen Eye Firming Cream has vitamin E, Jojoba, and Grapefruit extract. This cream reduces the look of dark circles and the appearance of puffiness. 
Why not round off your weekly skincare routine with a face mask infused with French daisies? The Magnetic Mask offers a relaxing way to reveal a tighter complexion. Use once a week to get the best impact. 
Facial peeling gels are fast becoming the number one way for people to achieve smoother, more radiant-looking skin at home without harsh chemicals.
Treat yourself to a ready-made routine in one kit to make your skincare routine even easier! The Skin Care Set combines the facial peeling gel and day cream to get you started on the path to healthy-looking skin. 
Want to treat your skin to even more exquisite products? Check out Vivo Per Lei's bestsellers here.
---