Would Your Skin Benefit From a Face Peel?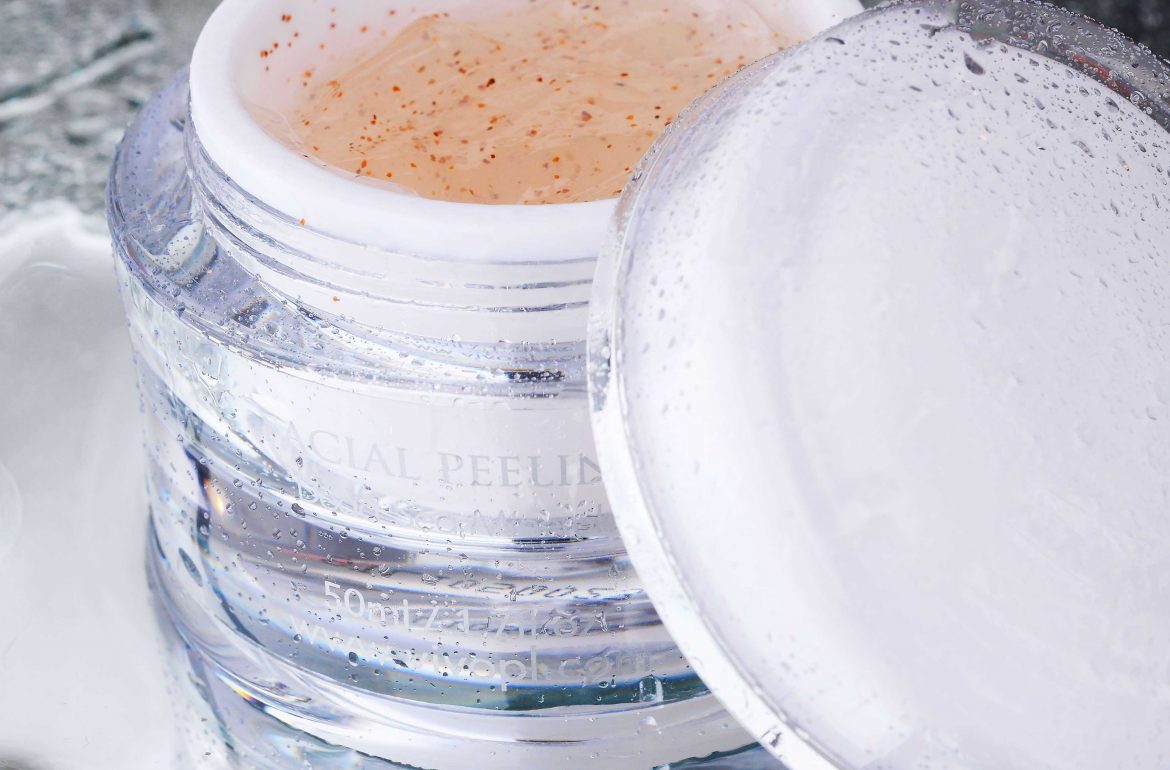 Still noticing problems like dullness and uneven skin tone, even after religiously following your daily skincare regimen? Wondering why your serums and moisturizers don't seem to work as much as you want them to?
Perhaps the problem isn't in your products or your skin, but rather in your routine.
You might be missing a crucial step – exfoliation.
The thing is, if you've heard of exfoliation at all, you'll know that it can be quite the challenge to incorporate it into your routine. What if your chosen product is too harsh, or what if it irritates your skin rather than helping it look brighter and healthier?
Well, we at Vivo Per Lei committed ourselves to engineering the perfect exfoliant that will be suitable even for the most sensitive skin types. And that is none other than our Facial Peeling gel.
Join us as we walk you through this wonder product and the benefits it can endow your skin.
What Even is a Face Peel?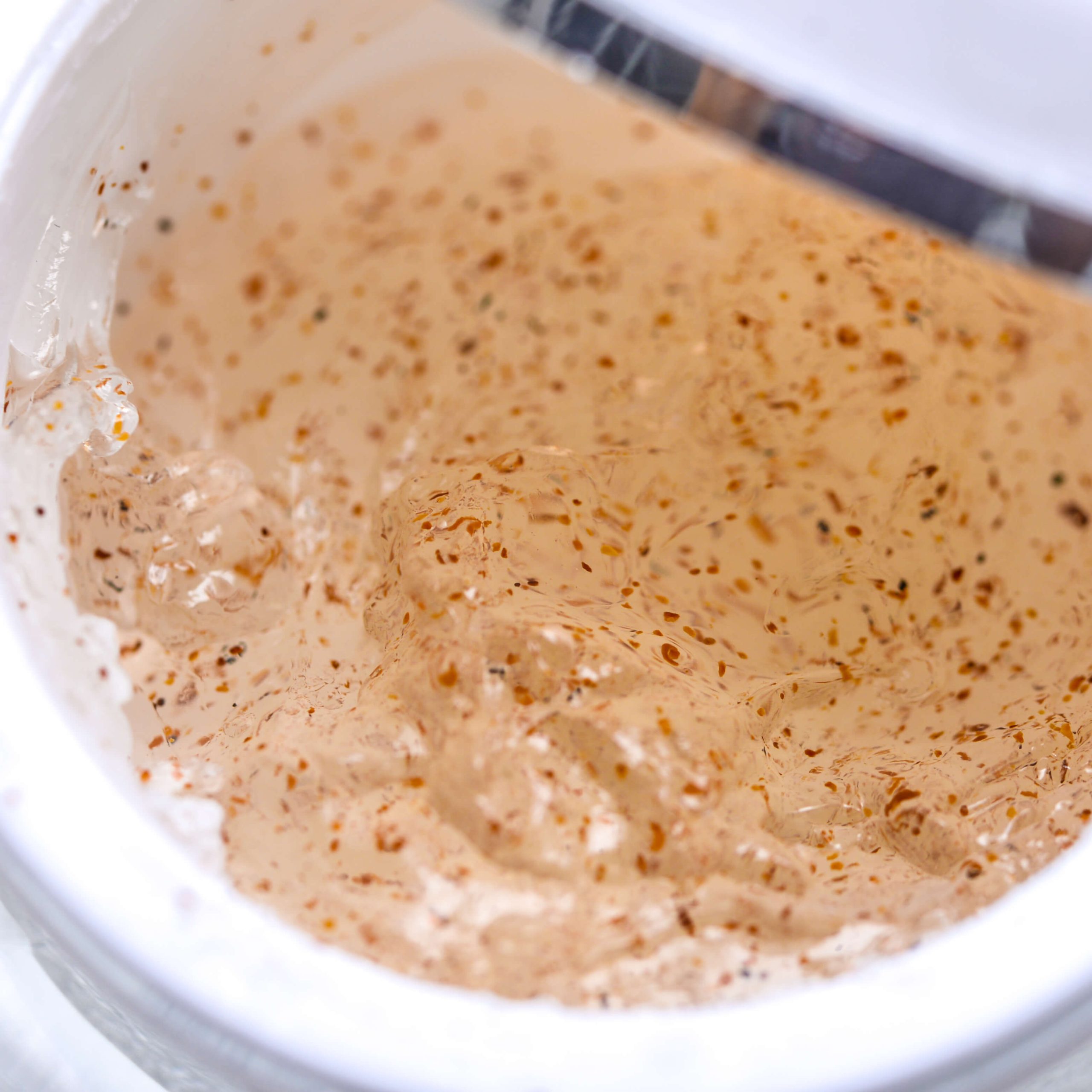 To jumpstart the discussion on our favorite face peel, we first need to define what a face peel is, and what it does to the skin.
Well, a face peel is a type of physical exfoliant. This means it sloughs away dead skin by physically buffing it out, using abrasive materials like scrubs.
But, unlike scrubs – the quintessential physical exfoliant – face peels or peeling gels are extremely gentle, and may actually feel soothing when applied to the skin. Instead of roughly shedding the dead layer of skin, the gel material in face peels instead interacts with dirt, sebum, and dead skin to gently remove them.
In fact, as you use the peeling gel, you will see clumps formed from the gel mixing with excess sebum and dirt! This can be quite satisfying, as you see evidence of effective exfoliation taking place.
Together, these make the face peel a more preferable and attractive exfoliation option compared to other physical exfoliants.
Meanwhile, chemical exfoliants, which work by breaking down the bonds that hold dead skin cells together, are typically touted as the superior option for exfoliating.
But, there's a huge downside to these exfoliants. And that is that they can be quite harsh for those with sensitive skin types.
The good news? This won't be an issue when you use a peeling gel.
Therefore, if you have sensitive skin that cannot stand the strong acids present in chemical exfoliants, a face peel will definitely be the way to go!
Why You Absolutely Need to Add a Face Peel to Your Routine
Now, you might ask – why do you even need to bother with exfoliating, though? Is it really effective in making your skin appear livelier and less dull?
The answer is a resounding yes.
The boons provided by gentle exfoliation have been extensively documented. Importantly, delivering mild but effective exfoliation is a department that face peels excel at in heaps and bounds.
Here are a few reasons that explain why a face peel is a valuable addition to your routine:
It Makes the Complexion Appear Brighter and Clearer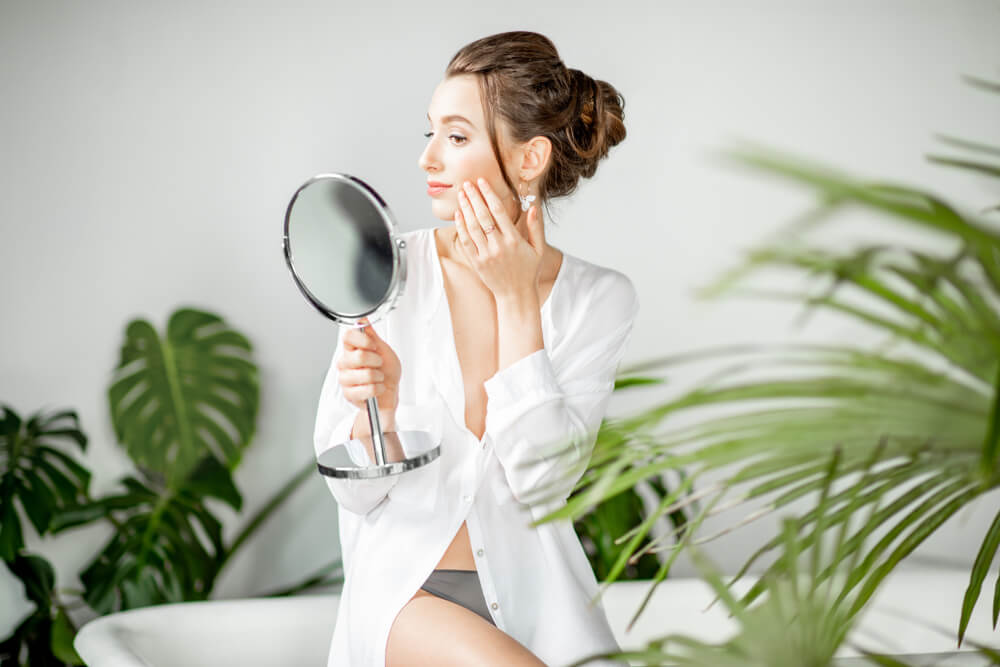 When dead skin accumulates on the skin's surface, it may manifest as dull, flaky, and ashen-looking skin. These factors together make the skin appear lifeless and much older than it actually is.
But, with exfoliation, this problem is remedied.
Removing dead skin buildup can make the complexion appear brighter and more invigorated. Plus, extra pigment in dead skin cells contributes to the ashen tint it gives the complexion, so sloughing them off can give the skin a glowing appearance.
In the process, you also prevent debris from accruing and possibly clogging your pores to cause the appearance of acne or whiteheads.
Gently exfoliating, for instance with Vivo Per Lei's Facial Peeling gel, can therefore help restore your skin's radiant glow, ultimately making you look and feel younger.
What's more, it can also contribute to younger-looking skin. It alleviates the dryness and dullness that can exacerbate the look of fine lines and wrinkles! This means skin that not only looks brighter and clearer, but even appears younger.
It Potentially Improves the Absorption of Other Products in the Routine
Another great thing with exfoliation is that it removes the top layer of dead skin, which can prevent proper absorption of skincare products.
Dead skin has no use for skincare products, as all that's left is for them to be shed. In fact, we want to get rid of dead skin right away because we have no use for them at all!
But, if the layer of dead skin atop your good cells is too thick, it can hinder your healthy-feeling cells from actually benefitting from your skincare routine. After all, not all products can efficiently penetrate through dead skin to reach the skin cells that they need.
This is precisely why exfoliating is important.
With the debris out of the way, your skin can now effectively absorb skincare products and reap their benefits, thus contributing to a suppler, fuller appearance for your complexion!
It Improves the Look and Feel of the Skin
It's easy to see how the first two benefits together can make the skin look better overall. But there's more exfoliating has to offer.
Exfoliation can make the skin texture feel, and even look, much smoother because it helps minimize the visibility of skin flakiness.
However, it's important to stress that overdoing exfoliation can lead to the opposite feeling. It might end up making the skin feel drier and rougher, as a result of skin dehydration.
Thus, it's important to stick to gentle exfoliants, such as our face peel, to ensure that your complexion is augmented, and not destroyed.
Vivo Per Lei's Facial Peeling: The Secret to Smoother-Looking Skin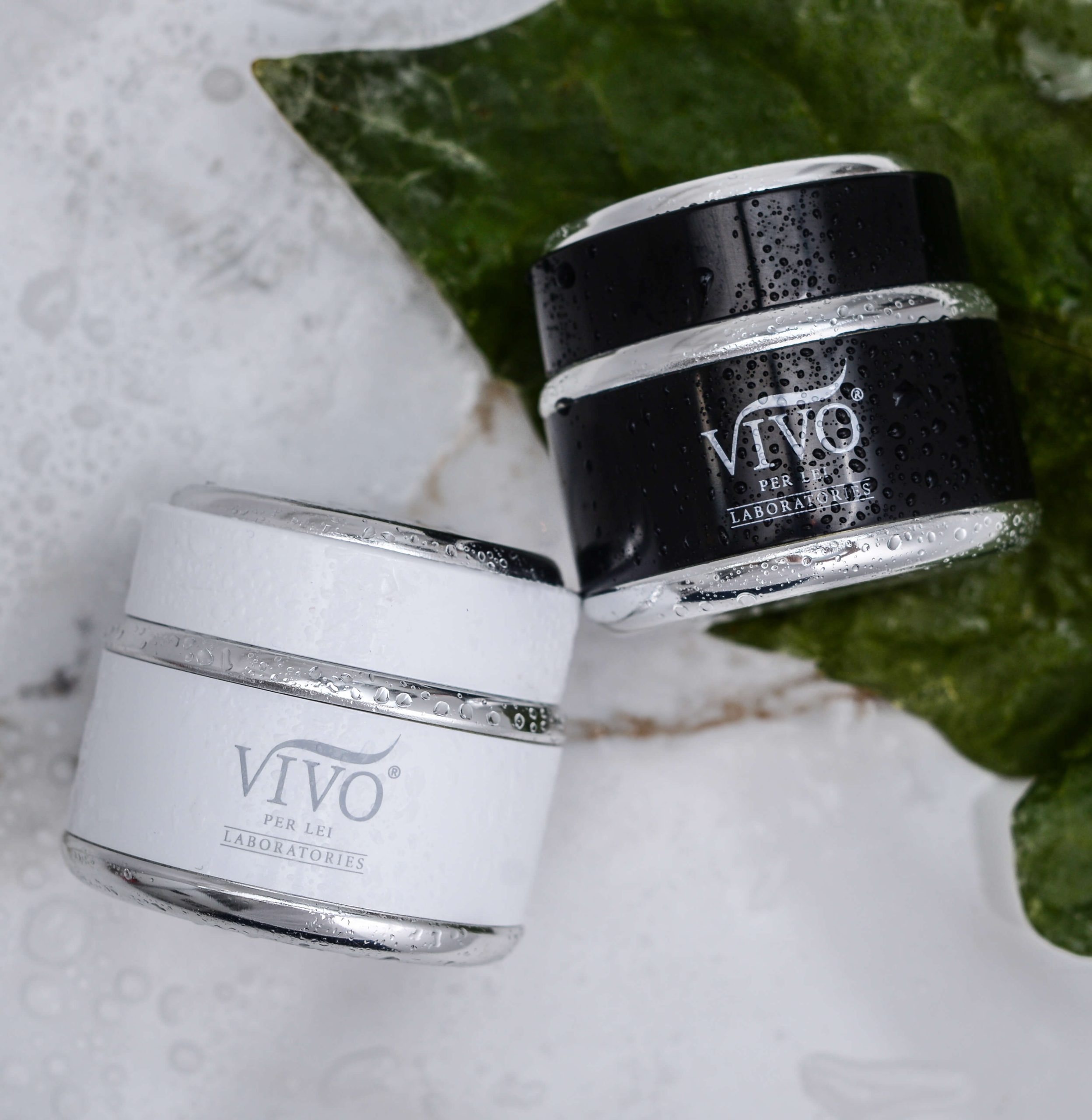 We've already mentioned bits and pieces about our extraordinary face peel – the Vivo Per Lei Facial Peeling.
But now, it's time to delve a little deeper to fully elucidate why it's the best option for your next exfoliation session.
Apart from providing you with the rich benefits of exfoliation, our Facial Peeling gel goes a step further – it also supplies the skin with a myriad of other boons that will surely keep your skin looking and feeling healthy.
Here's what else is up with our wonder face peel:
It Delivers a Gentle, But Deeper, Cleanse
The best thing about this face peel is that it's gentle enough not to irritate the skin or cause redness, but still powerful enough to get rid of excess sebum, dirt, and grime present on the face. At the same time, it also rids the skin of dead cells that can clog the pores.
This is done through the gel's ability to adhere to these unwanted substances to ultimately remove them from this skin.
This means a much deeper cleanse than you will ever get from a cleanser, but without the risk of the irritation and dryness associated with physical and chemical exfoliants!
But, note that this doesn't mean that this face peel can serve as a substitute for a gentle cleanser. That's not the case at all!
Instead, this gel complements the role of a cleanser well, and is strong enough to be used sparingly, once to twice a week.
It Moisturizes and Hydrates the Skin
Want to know what we like best about this face peel?
It's that it's infused with glycerin, a potent hydrating ingredient, to further diminish the potential risk for dryness and dehydration.
Glycerin is a humectant. This means it takes water from the environment or from the layers of the skin, to provide the moisture the skin needs. At the same time, it also obviates water loss to keep the skin's supple and healthy feel.
But why does that matter?
Well, it's no secret that a proper skincare routine should involve moisturizing after exfoliation, as the latter can be quite sensitizing and drying. So, we decided to add a boost of hydration to this exfoliating product to ensure the skin is adequately moisturized right during the exfoliation process.
This gives you your hydration fix, and also removes your worries of skin dehydration!
It Helps Reduce the Visible Signs of Aging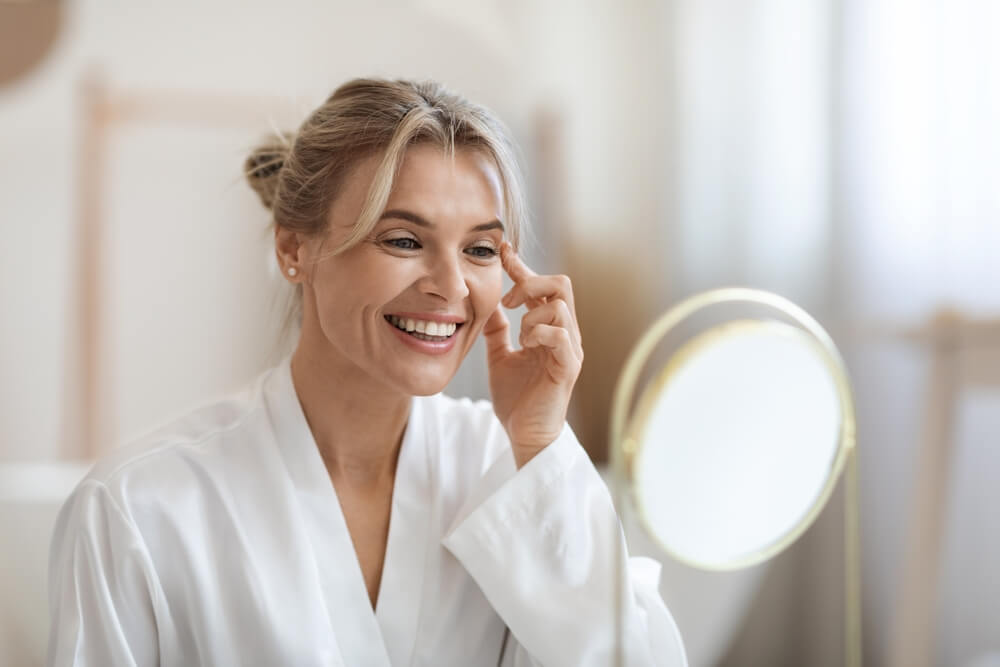 If there's one thing that's so closely related to the topic of hydration, it's definitely aging skin. Dry, dehydrated skin emphasizes the look of wrinkles and makes the skin appear much older than it actually is. Meanwhile, moisturized skin looks firm and lifted, and thus offers the skin a healthy, younger-looking glow.
Well, this face peel's ability to gently exfoliate the skin's top layer, coupled with its moisturizing properties, helps reduce the visible signs of aging.
This means less obvious lines, and a supple-looking appearance that feels much younger!
It's Cruelty-Free
Last, but not least, we also have to emphasize Vivo Per Lei's commitment to not testing on animals. We followed this in the formulation of this product.
But wait, there's even more.
The Facial Peeling gel is also free from parabens. This ensures that it only contains natural and organic products to promote healthy-looking skin.
Incorporating the Facial Peeling Gel Into Your Routine
There are obviously a lot of upsides to using the Vivo Per Lei Facial Peeling and adding it to your regular skincare regimen.
But you might be confused about where to add it in, how to use it, and even how often.
So, we decided to help you out by outlining a simple PM skincare routine to follow:
Always Start With a Cleanser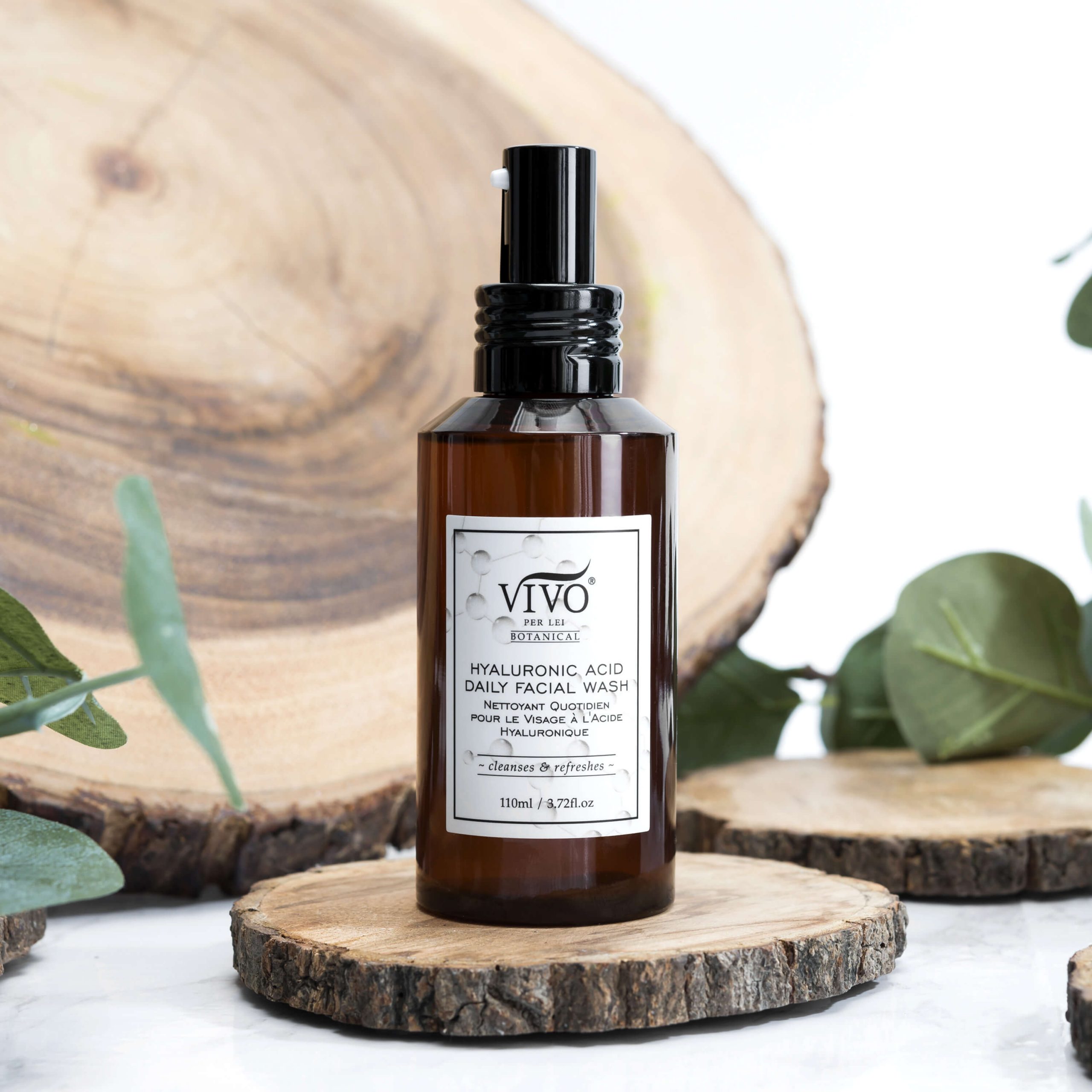 Every routine starts with cleansing the face to remove any excess oil, product, or grime from your face.
We always recommend a gentle cleanser to do this job, such as the Hyaluronic Acid Daily Facial Wash. This hydrating, no-frills cleanser provides a deep, thorough cleanse, without stripping the skin of its natural oils.
Exfoliate Using the Facial Peeling Gel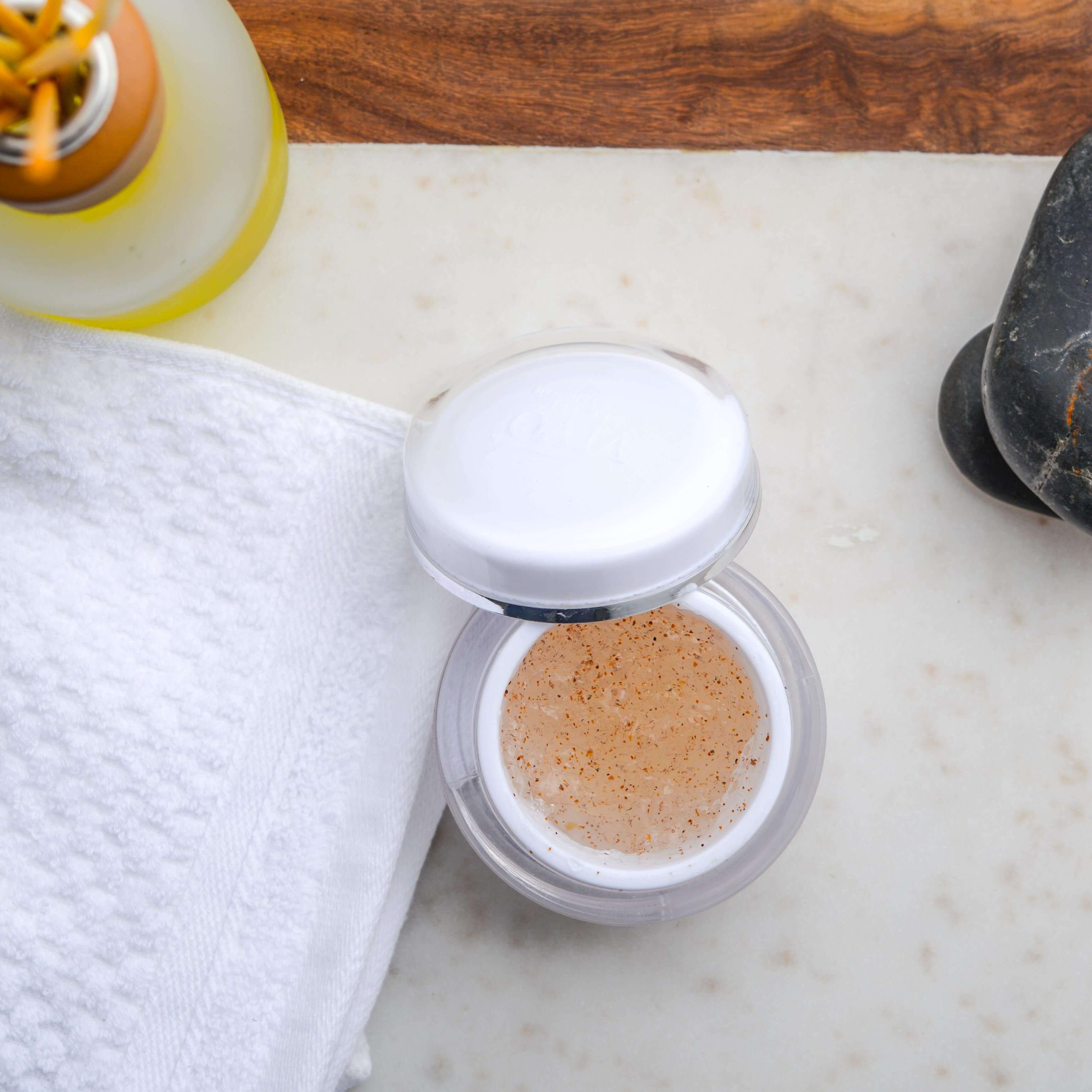 As exfoliation is quite a delicate process, it's best done at night to give your skin some time to recover before the day, even with a gentle exfoliant like our Facial Peeling gel.
In fact, although this product offers a gentle exfoliation experience, it's still so powerful that it can only be used up to twice a week. First-time users may consider using this once weekly, until the skin gets used to the abrasive nature of the product.
Remember – as a rule of thumb, exfoliating the skin shouldn't be done often as it can damage the skin's protective barrier.
To use, simply massage a liberal amount of the product over the face and neck, once the face has dried post-cleansing. Rinse with warm water before applying other products to the skin.
Add in Serums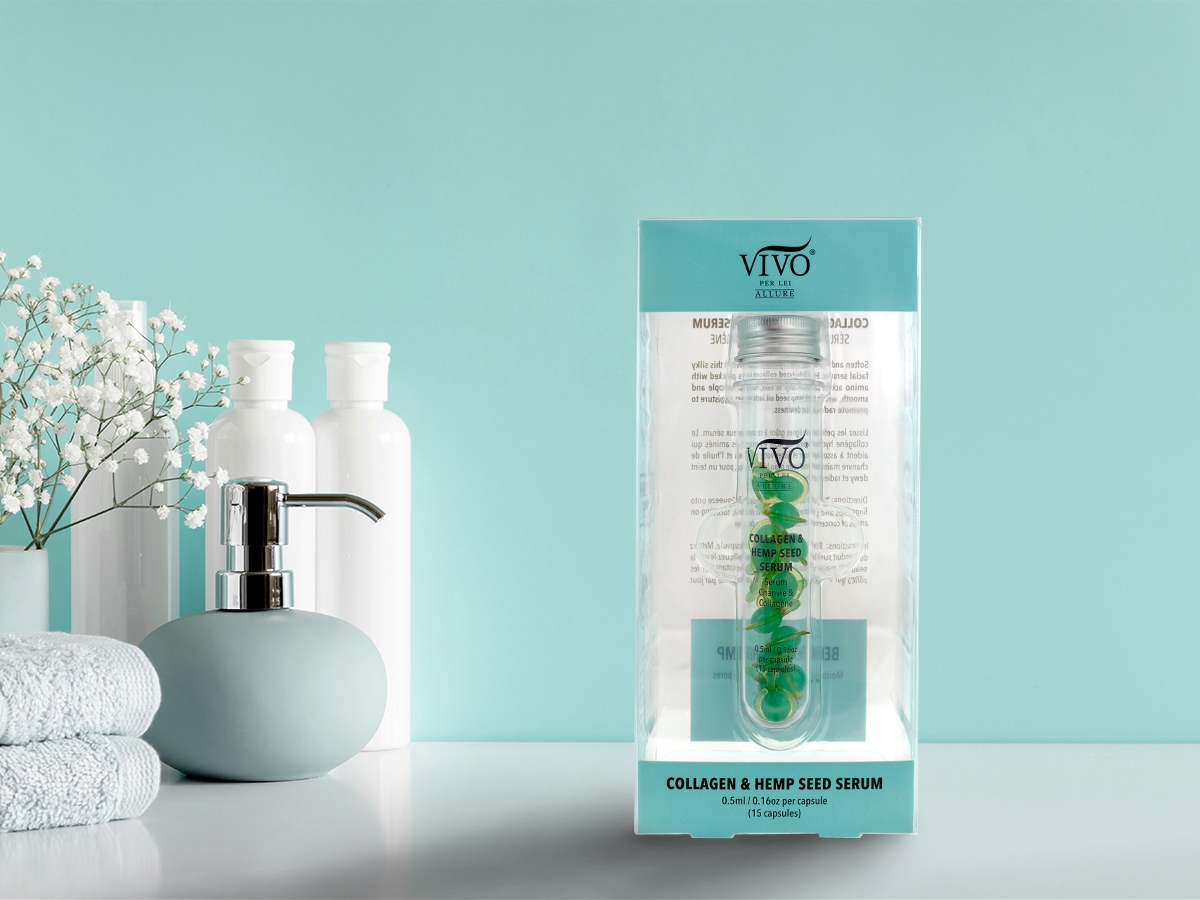 Once exfoliation is done, you can proceed as usual with your routine. Just bear in mind not to use potent products like acids and retinol during the day you're exfoliating.
We have a host of other serums for various skin concerns, ranging from brightening the complexion to diminishing the look of wrinkles and fine lines. You can find our full range of powerful serums here.
Cap off Your Routine With a Moisturizer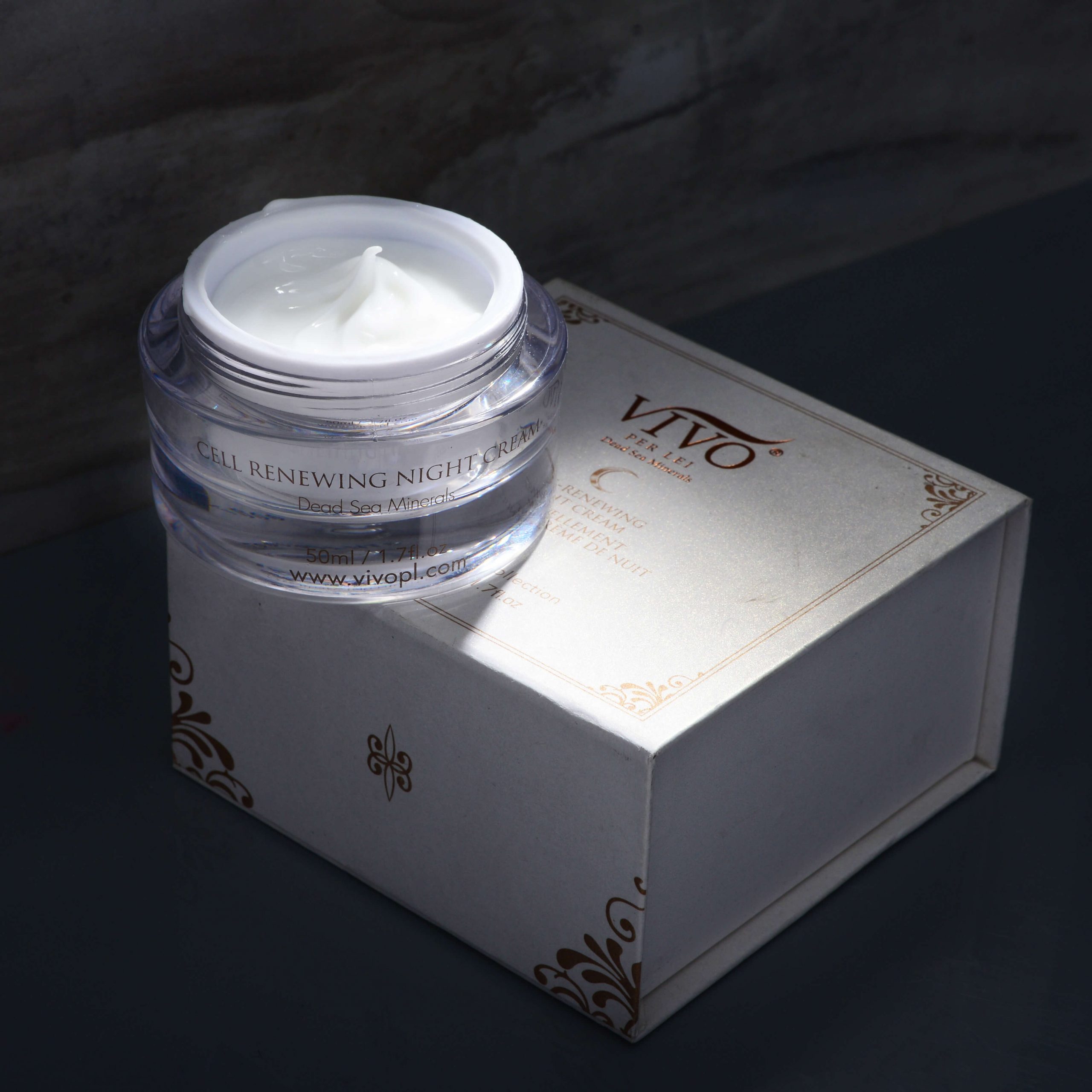 Of course, you cannot finish your routine without moisturizing your skin. This does not only serve to lock in the products previously used in your routine, but also to soothe the feel of the skin post-exfoliation.
Want a moisturizer that's up to the task? Check out our Cell Renewing Night Cream, which was formulated with an exquisite blend of skin-loving ingredients for maximum moisture and hydration.
Final Words
Adding a face peel to your skincare routine may seem like a daunting task, especially with the risk of irritation and dryness. Luckily, our Facial Peeling gel is here to save the day for a mild but ultra-powerful exfoliation experience! Now, taking even better care of your skin can be so simple and satisfying.
Looking for other ways to upgrade your skincare routine? Take a look at our range of bestselling skincare products.
---