Does Dead Sea Mud Really Benefit the Skin?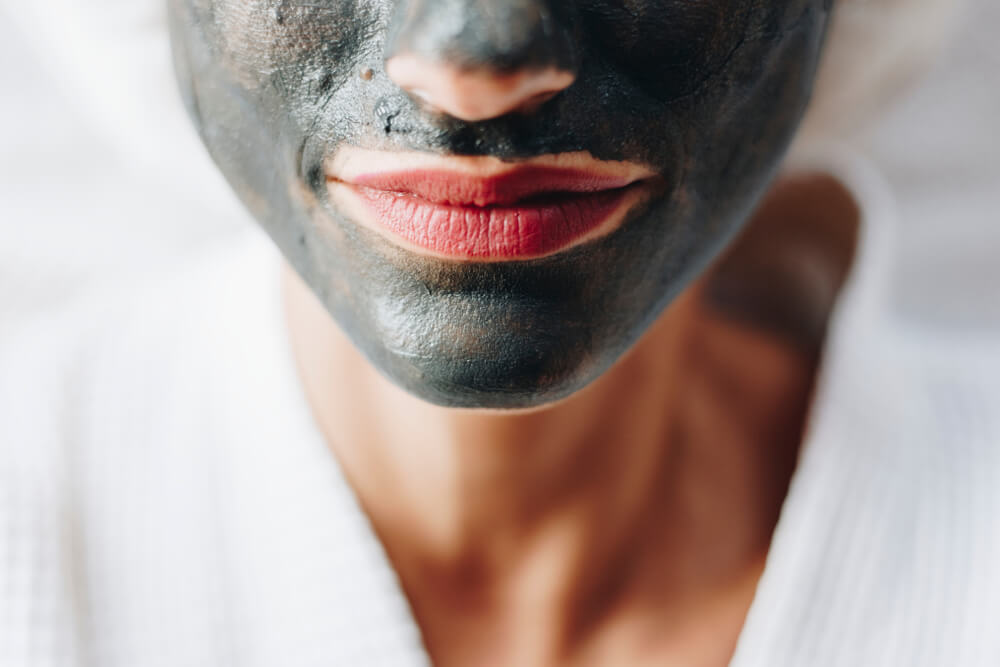 The Dead Sea, otherwise known as the Salt Sea, is a landlocked salt lake that is located between Israel and Jordan. It is the lowest body of water on the surface of the Earth, and it is nearly ten (10) times saltier than the ocean.
If you've ever browsed through some of the natural skincare products out there, then you've probably noticed Dead Sea Mud as an often-featured ingredient.
Why?
Well, it actually has a number of benefits. This is why you'll find it in the Vivo Per Lei Dead Sea Mud Soap. Here's what you need to know…
What's so Special About the Dead Sea?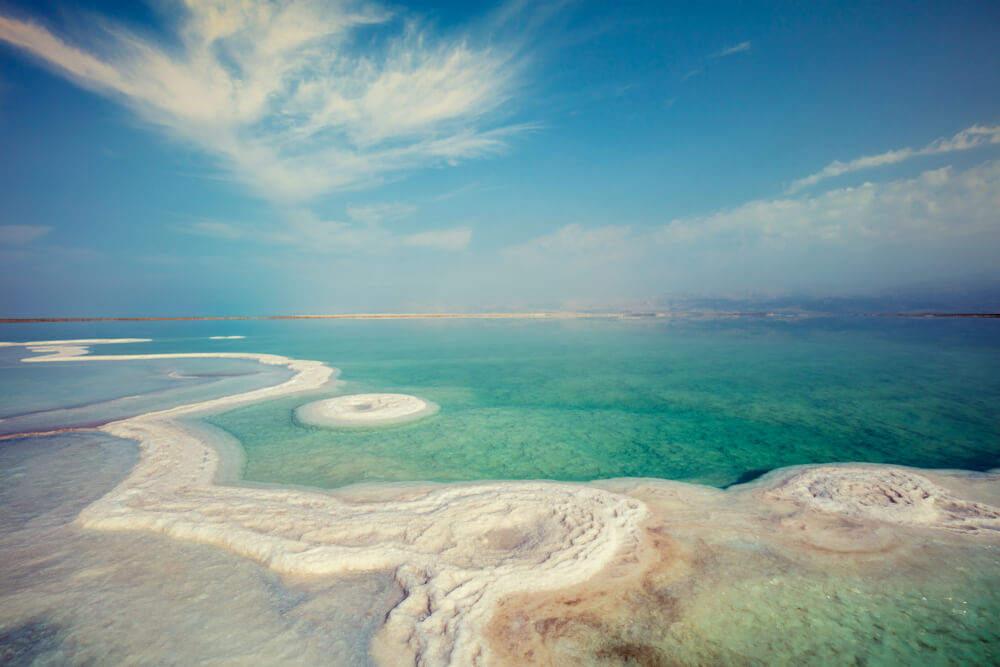 The hypersalinity of the water renders the environment unsuitable for plant and animal life, hence its name.  The Dead Sea had no channels through which its water can flow and so the water evaporates. This high rate of evaporation and the hot, desert conditions contribute to the accumulation of salt and minerals that are essential for skin health. Dead sea mud that is found at the bottom of the sea is harvested where it can then be filtered, purified, and then used in many beauty and skincare products, one of which is the Vivo Per Lei Dead Sea Mud Soap.
Long acknowledged as a "fountain of youth", its healing and restorative properties were sought after by some of the most prominent historical figures, including the Queen of Sheba, Cleopatra, King David, and even King Herod.
Today, not much has changed. It is a top tourist attraction with many traveling far and wide to experience these properties for themselves. The saline water and the organic matter within are not the only sources that yield tremendous benefit for the skin either. The mineral-rich dead sea mud is also said to have nourishing, therapeutic, healing, and rejuvenating properties and has found its way into many beauty products such as dead sea mud soap, dead sea mud masks, body scrubs, and body wraps. 
But what else makes dead sea mud products so desirable?
Aside from being hydrating and beautifying, it possesses cleaning and purgative properties.  These properties have allowed its usage in the treatment of various health issues ranging from skin conditions to musculoskeletal problems.
Now, for those of us who are not fortunate enough to hop on a plane and visit the Dead Sea to bask in its waters and slather mud all over your body, the benefits of this timeless skin care and beauty aid have been bottled and packaged for purchase on the market in many products today, like the Vivo Per Lei Dead Sea Mud Soap.
The Minerals in Dead Sea Mud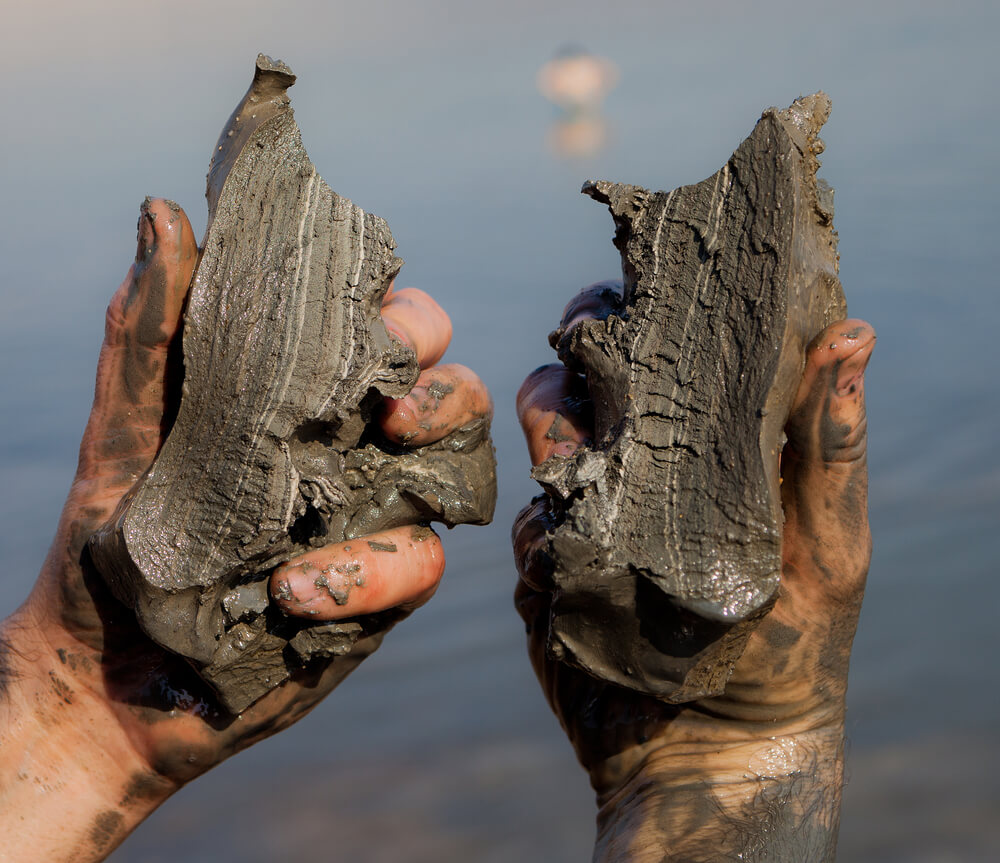 The main constituents of dead sea mud include:
Dead Sea water

Organic matter

Minerals
To find out how a Dead Sea mud soap can benefit the skin, it is best to look at the properties of the minerals themselves.
Magnesium
This mineral detoxifies and cleanses. It also helps to promote cell metabolism and the healing of damaged or inflamed skin. You'll find this mineral used in the Vivo Per Lei Vitamin C Restoring Facial Serum. 
Calcium
This is useful for skin growth and regeneration, moisture retention because of the production of sebum, and it also stimulates the production of antioxidants. You'll find this mineral in the Vivo Per Lei Hemp Renewal Mask Collection. 
Sodium
Sodium cleanses and exfoliates. It also neutralizes free radicals which can cause the degeneration of skin cells.
Zinc
Zinc heals and rejuvenates skin. It also helps to control acne and protects the lipids and fibroblast cells that create collagen. This is why Vivo Per Lei has included zinc in the Retinol Wrinkle Solution Thermal Mask. 
Potassium
This mineral helps to keep skin moist and plump and reduces puffiness. Try this mineral for yourself in the Vivo Per Lei Pumpkin and Collagen Day Cream. 
Sulphur
Sulphur decongests pores. It also confers healing, antifungal, antimicrobial, and antibacterial properties.
Bromides
This has natural antibiotic properties that stimulate the process of skin repair. It also soothes the skin. 
Chlorine
Chlorine is essential for skin cell metabolism and keeps the skin cells healthy
Iodine
This helps to maintain energy levels in the body
Therefore, when used topically (in formulations such as the Vivo Per Lei Dead Sea Mud Soap) or for cosmetic purposes, it can benefit just about all skin types (including dry, oily, and normal skin).
The Benefits of Adding Dead Sea Mud to Your Skincare Routine

Rich in Minerals
After reading that list of minerals above (which is not even exhaustive by the way), this almost goes without saying. The extremely high concentration of minerals (remember, 10x that of other bodies of water) means that it has these salts and minerals that are ideal for maintaining healthy skin in abundance. Other minerals that can be found include: Bromide, Titanium, Silicon dioxide, and Phosphorus pentoxide.
Helps to Treat Certain Skin Conditions
Psoriasis is a skin condition that is caused by the rapid multiplication of skin cells at ten (10) times their normal rate. As a result, there is a buildup of skin cells that can appear as scaly white or bumpy red patches. This can occur anywhere on the skin. However, the most common places are the scalp, elbows, lower back, and knees.
According to a systematic review published in 2012, Dead Sea treatments are effective in the treatment of Psoriasis. This is when they are applied as a compress to flares. Due to its high salt concentration and other chemical compounds, Dead Sea mud can be used to reduce symptoms and relieve pain that would normally be caused by inflammation.
Bearing this in mind, a product such as the Vivo Per Lei Dead Sea Mud Soap that is safe for topical use over the entire body is ideal to provide relief and soothe irritated skin for people who suffer from this condition.
Eczema is a commonly occurring skin condition that is characterized by red or discolored, itchy patches of skin. Sadly, there is no cure. However, like Psoriasis, there are some things that can ease symptoms.
A study conducted in 2005 showed that dead sea salt (especially Magnesium salts) can improve the barrier strength of the skin. The study also found that topical treatments with Dead Sea salt improved moisture retention in the skin. After bathing with products containing dead sea salt (like dead sea mud soap), a reduction in inflammation, redness, and skin roughness was seen. They also noticed increased hydration. Daily use, particularly during flare-ups, is beneficial.
Helps to Treat Acne
Dead sea mud has antimicrobial properties. These are effective against bacteria found on human skin. The proliferation of these strains of bacteria or the presence of specific types of bacteria can lead to acne. It has been scientifically proven that dead sea mud can inhibit the growth of some of these bacteria. As such, using a mask, face cream, soap, or lotion containing dead sea mud can help you to have fewer breakouts. 
Going about your day, your skin is bombarded by toxins and impurities. Some may be in the form of dust or dirt that we can see. However, others are invisible allergens or pollutants in the air. Your skin is covered with pores that allow these impurities in. This causes blackheads, pimples, and acne breakouts. Using a dead sea mud soap daily or a face mask can draw these impurities out of the skin and clear out your pores. It can also absorb excess sebum that can cause acne.
If blackheads are visible, however, there is still no need for despair. Dead sea mud is an excellent exfoliator, making it one of the best solutions for blackhead removal. There are no harsh chemicals either, the minerals in the mud are naturally good exfoliators and are particularly good for dry skin that may be prone to dehydration and flaking. It makes an excellent deep cleanser for all skin types too.
Stress, Anxiety & Acne
Dead sea mud is also packed with Magnesium which helps to decrease stress and anxiety levels (which commonly trigger breakouts) and it can also relax muscles for a good night's sleep. The fact that dead sea mud can reduce stress and boost energy means that it can detoxify your skin from the inside out resulting in fewer acne breakouts and pimples.
Finally, dead sea mud can also help to get rid of acne scars by improving the elasticity of the skin and minimizing pores present in the skin. Pimples can heal without irritation or dryness when these treatments are used.
Exfoliates and Detoxifies
When the mud dries on the skin, it absorbs impurities and toxins within the skin such as dirt, excess oils, and dead skin cells. Washing off the mud will also wash these impurities away. This leaves behind healthier, glowing skin. This property will also prevent the appearance of blackheads.
The Vivo Per Lei Dead Sea Mud Soap also had the added benefit of Bamboo charcoal. This is a naturally purifying treatment that can draw out harmful toxins and deep-seated impurities from the skin. Two (2) powerful detoxifiers in one (1) product. Talk about value for money!
Nourishes Skin
Not only will using dead sea mud remove impurities from the skin, but because it is rich in minerals, it will also infuse the skin leaving it smooth, supple, and hydrated. The unique and high composition of more than twenty-one (21) minerals will restore your skin. They'll also improve texture, and tone and leave your skin glowing. Imagine what you can achieve by lathering with a dead sea mud soap daily!
Anti-Aging Properties
Dead sea mud possesses anti-aging benefits because it tightens and tones skin, reducing the appearance of fine lines and wrinkles, and minimizing pores. Additionally, it improves the circulation of blood and helps to stimulate the turnover of skin cells.
Using Dead Sea Mud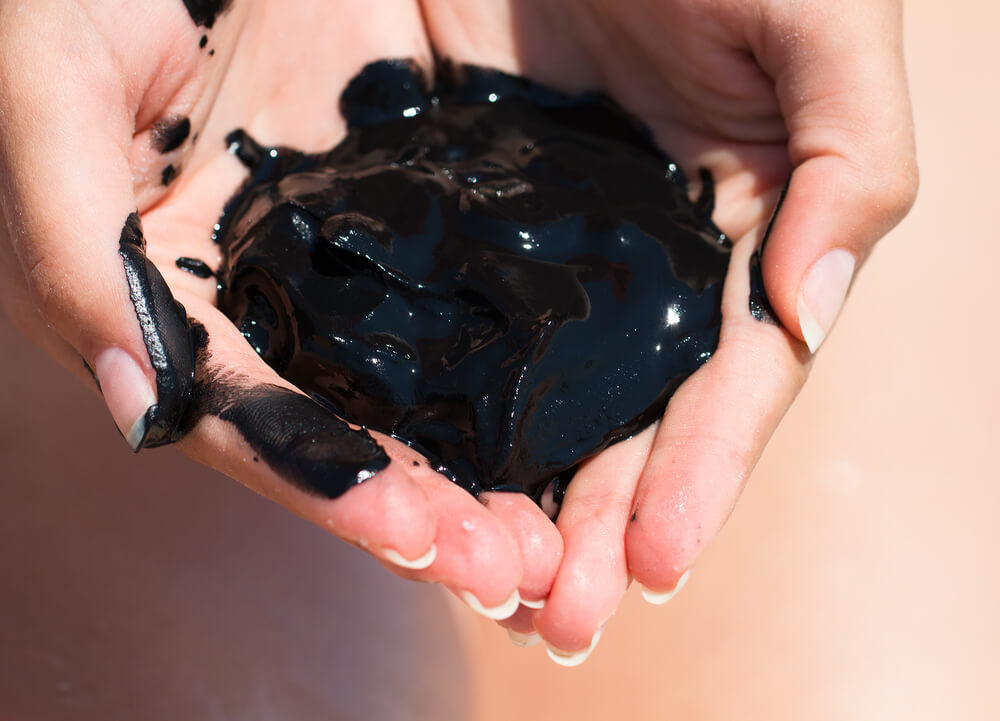 As mentioned, Dead sea mineral mud has many applications which range from mud baths, face cleansing, body masks, anti-dandruff shampoos, hair masks, treatments for oily and acne-prone skin, deodorants, hand and body lotions, mineral peels, body butter, eye creams, dead sea mud soaps, exfoliants, collagen-firming creams, and sunscreens.
Used as a face mask, Dead Sea Mud can be applied directly onto the face after makeup, oil, or sweat has been removed. Try the Vivo Per Lei Mineral Mud Clay Mask. 
Washing the face before application of the mask will also open the pores to allow the mud to deeply penetrate the skin. Next, a thin mask of Dead Sea Mud can be applied evenly to the face with the fingertips. Use gentle upward strokes taking care to avoid the eye area. To soften the skin and effectively remove impurities, the mask should be left on until it dries. For easy removal, a lukewarm towel can be left on the face until it softens. The mask can then be rinsed away with water without having to scrub the skin.
When using the Vivo Per Lei Dead Sea Mud soap, it should be massaged onto wet skin to achieve a later and then rinsed clean. It can be used daily.
What Does This Mean for Me?
We are sure you will agree that a convincing case has been made for the use of Dead Sea mud products. However, it is a well-known fact that all products are not created equal. At Vivo Per Lei, only products of exceptional quality are made. This makes our online store a great place to go if you want to try using Dead Sea Mud for yourself. 
---