5 Ways to Cleanse Your Face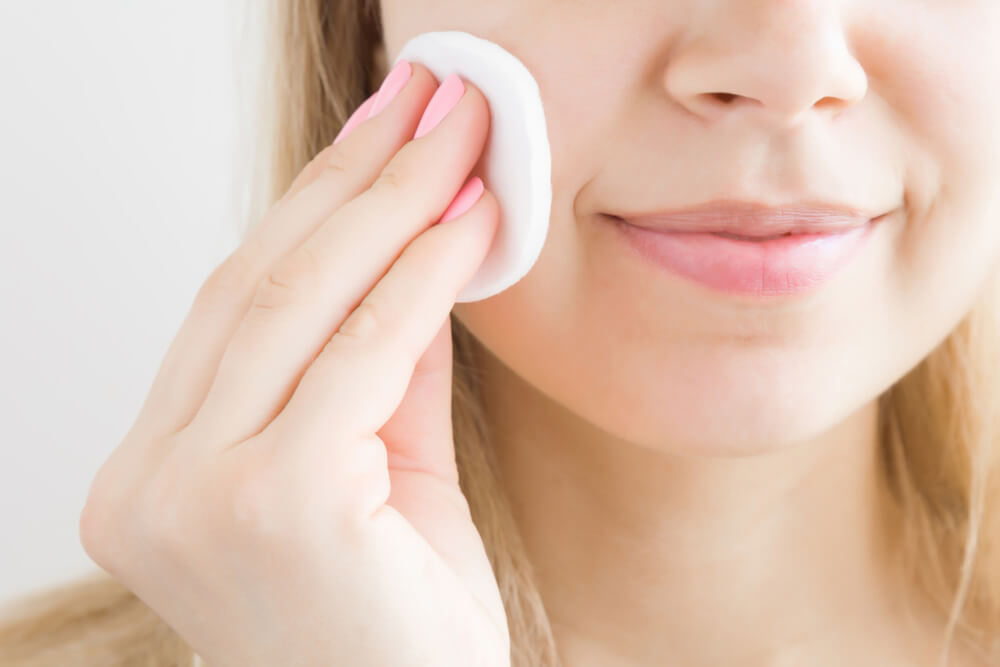 Rinsing your face or washing it isn't considered a big deal, but we all get lazy and fail to do it from time to time.
So, is it such a big deal if you don't wash your face?
The simple answer – yes. During a typical day, your skin is exposed to a wide range of environmental stressors. Your skin is your largest organ, making it important to free it of dirt, oil, dead skin cells, and environmental toxins. 
At Vivo Per Lei, we have a range of cleansers and cleansing products suitable for different skin types and various routines. We've come up with a list of ways you can cleanse your face. Whether you're constantly on-the-go or you enjoy a lovely cleansing ritual before bedtime, we're here to upgrade your cleansing experience. 
Wipe Off the Grime While You're On the Go with These Hemp Face Wipes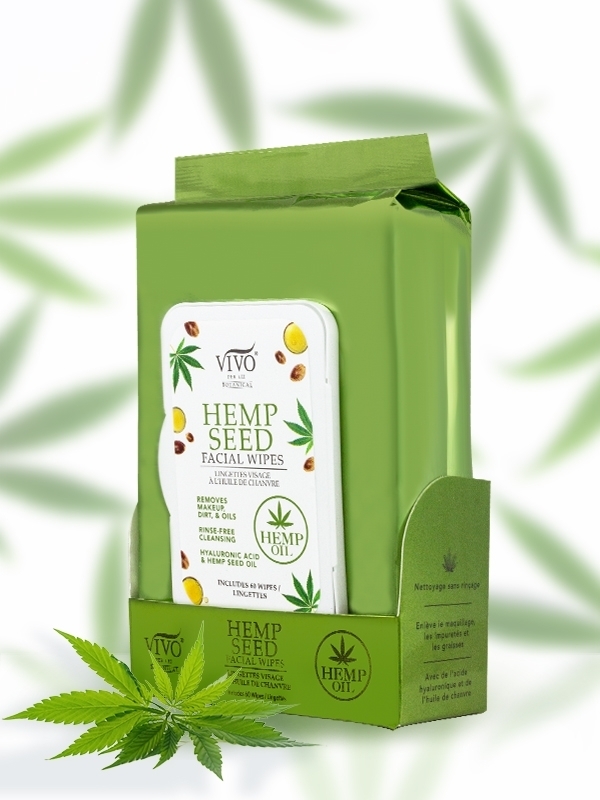 Facial wipes are a godsend when you're always on the go and need a little pick-me-up in the cleansing department.
For a rinse-free cleanse, try out these hemp face wipes. They're enriched with grapeseed extract, vitamin E, and hemp seed oil. These ingredients are great for brightening your skin, and they even have anti-aging properties too.
Hemp seed oil has many benefits, like regulating your oil production, soothing inflammation, and moisturizing your skin.
The best thing about hemp oil is that it is non-comedogenic. This means that it can provide your skin with some much-needed moisturization without clogging your pores.
Additionally, oily skin can benefit from hemp seed oil because it helps balance, hydrate, and regulates oil production. Hemp oil is non-greasy and works to reduce dry skin without compromising your skin's natural integrity. These hemp face wipes can help reduce acne caused by an overproduction of oil.
Gamma linoleic acid, an omega-6 fatty acid found in hemp oil, is a potent anti-inflammatory and can stimulate skin growth and generate new cells.
However, you shouldn't only rely on these hemp face wipes to do your cleaning for you! It's always best to follow up your hemp face wipes by washing your face with a good cleanser that suits your skin type.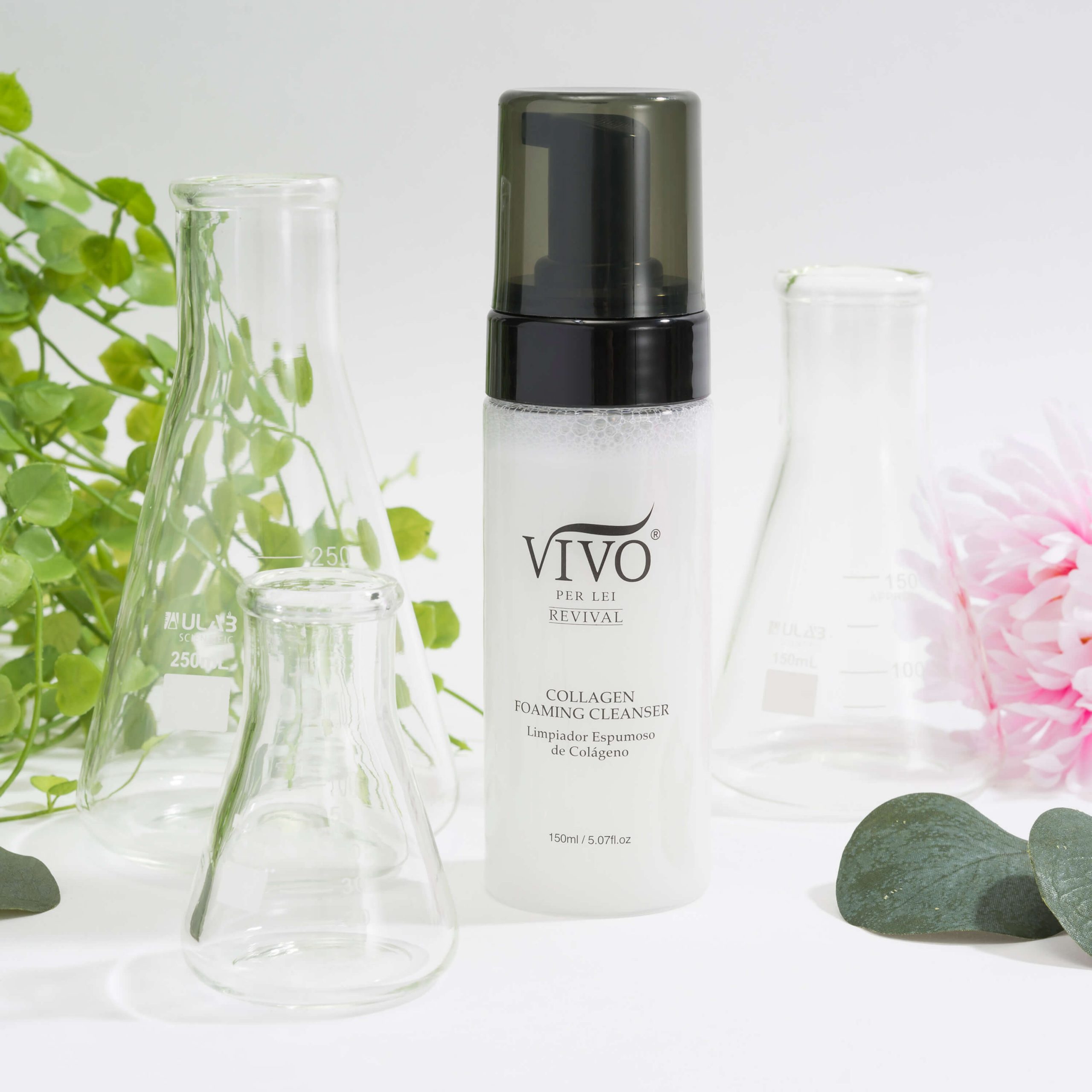 After using the hemp face wipes, try this cleanser if you have skin on the oilier side. Foaming cleansers generally work better to break apart any remnants of oil that are on the surface of your skin.
This collagen-based cleanser can help clean your face without that overly dry sensation. The active ingredient in this face wash can aid in improving your skin's elasticity, increase your skin's hydration, and even help with anti-aging.
Wondering what this star ingredient really is? Essentially, collagen is a protein in your body that holds your muscles, bones, and ligaments together. Unfortunately, our body's collagen levels tend to deplete with age, so it's important to start supplementing your skin early on.
Besides that, this cleanser is also loaded with vitamins A and E. Both are fantastic for your skin.
Vitamin A is an antioxidant that prevents sun damage and can help speed up skin healing, giving you that natural glow.
After washing your face with your hemp face wipes and this foaming cleanser, replenish your skin's moisture with the Vivo Per Lei Flower Extract Facial Toner. It contains Sodium Hyaluronate, which effectively hydrates your skin, plumping it up instantly.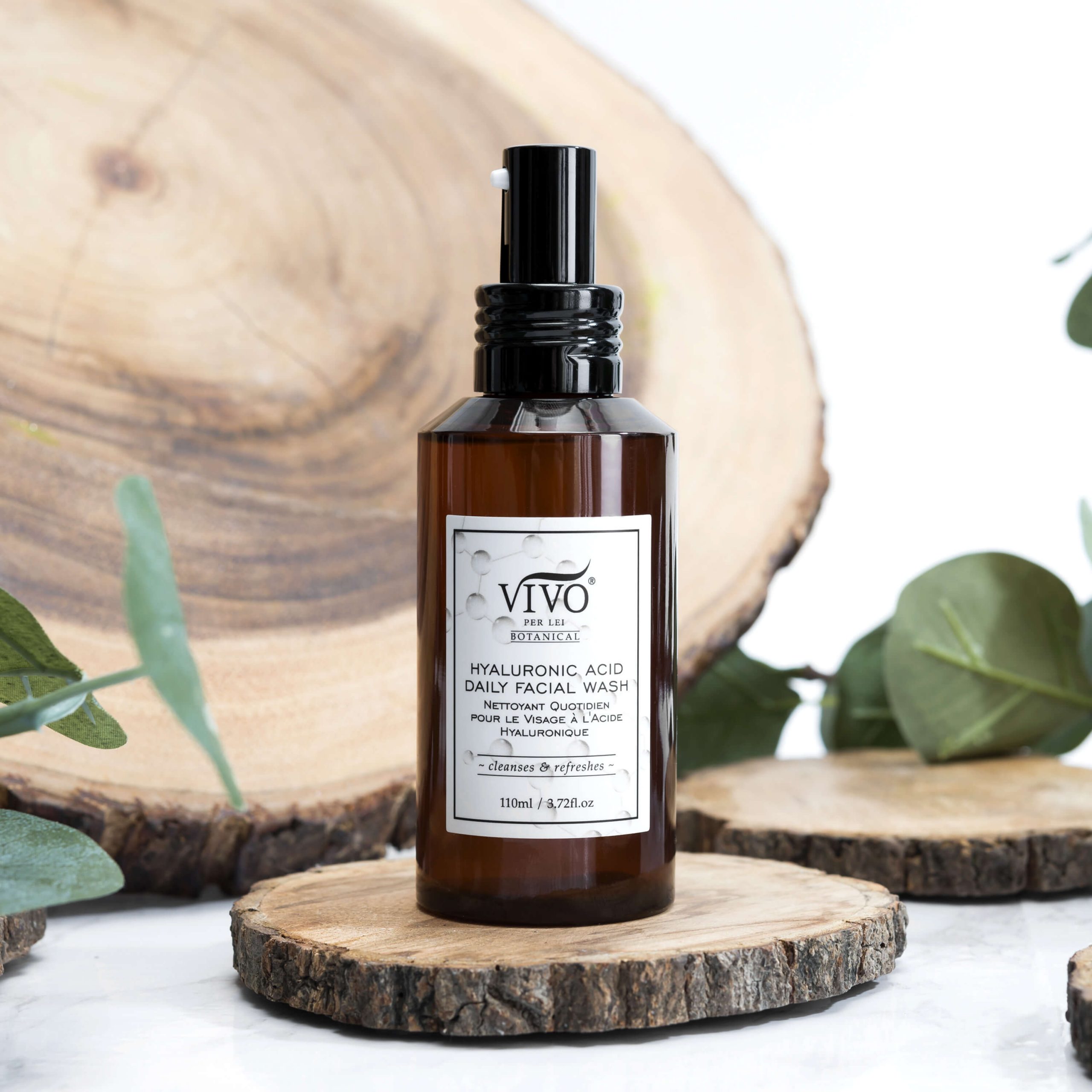 Hyaluronic Acid is an ingredient that you commonly hear about within the skincare-sphere. It's a gel-like substance that retains moisture. It has a lot of skin hydrating properties and can even prevent wrinkles because it keeps the skin hydrated as it can retain large amounts of water.
Besides that, Hyaluronic Acid has been shown to have numerous healing properties and is a great antioxidant.
With this facial cleanser, you'll be able to wash off any dirt and build-up without stripping your skin. It's infused with hydrolyzed algae extract and jojoba oil, which are great ingredients to incorporate into your routine.
Using hydrolyzed algae extract can help with your skin's hydration levels. Because of its potent antioxidant properties, it can shield your skin from premature aging.
Jojoba oil is also very beneficial for your skin because it's moisturizing, has antibacterial and antioxidant properties, and can help regulate your sebum production.
Use this facial cleanser to wash your face after giving it a good wipe down with the hemp face wipes for an extra clean.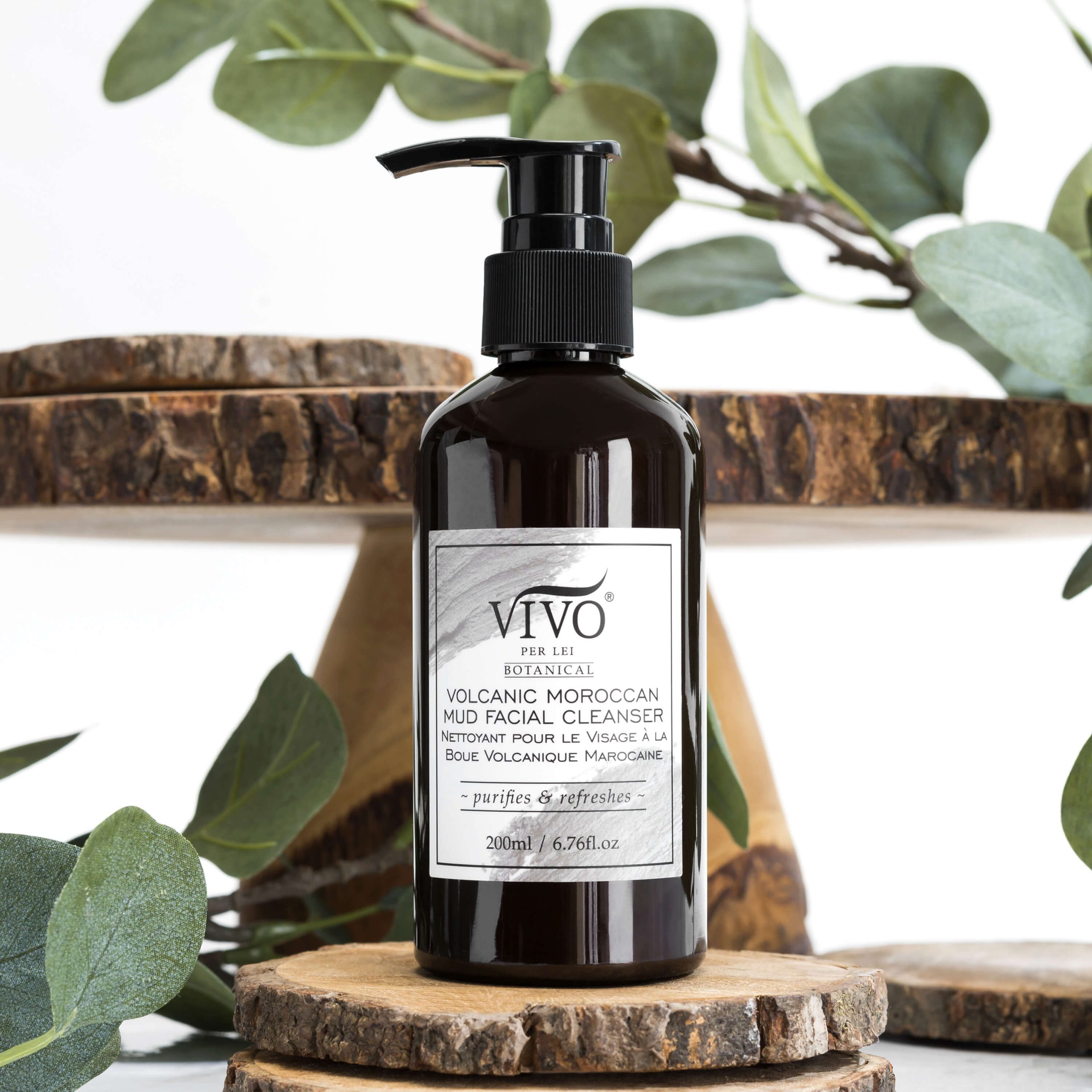 If you have oily skin, you should consider this face wash because it contains volcanic mud. This ingredient is known to have antibacterial and antimicrobial properties.
It's an excellent cleanser for those with acne-prone skin as well, since volcanic mud can aid in unclogging pores, preventing breakouts that may occur.
What's great about this face wash is that it is also infused with aloe vera, the miracle plant that heralds many benefits. Jam-packed with enzymes and antioxidants, aloe vera extract has vitamins A and C. This is why its medicinal properties have been used for centuries.
However, it's essential to follow up with a good hydrating toner and moisturizer to help rebalance the moisture levels in your skin since volcanic mud may have slight astringent qualities to it.
Pair this with our best-selling hemp face wipes, and you'll be able to say hello to clear skin in no time!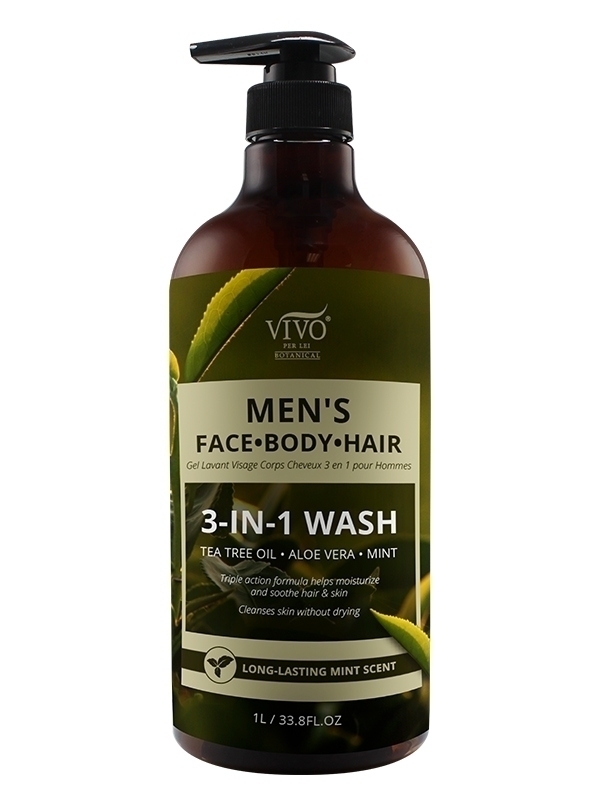 If you're constantly running low on time and you need a face wash that's convenient, definitely check this product out. You can use this multipurpose wash on your face, hair, and body because of its gentle formulation.
It features a blend of tea tree, aloe vera, and mint that will revitalize your skin and leave you feeling fresh all day, from head to toe.
Tea tree oil is a very versatile ingredient and has a variety of purported benefits for the skin. It's a proven anti-acne ingredient that is antimicrobial, promotes healing, and has anti-inflammatory properties. This oil does not cause skin irritation or redness, and it's not harsh on the skin. Instead, it'll leave you with flawless skin that glows.
All in all, washing your face is a significant step in skincare, which is why you need to choose the right face wash formula.
For an extra "cleanse", run a toner-soaked cotton pad over your skin to remove any remaining dirt, makeup, or residue.
It's also essential to apply a moisturizer that most closely matches your skin type and concerns after properly cleaning your skin. No matter what your skin type is, don't skip this step! Don't believe the myth that "oily" means your skin is moisturized or hydrated.
How Do I Choose The Right Cleanser For My Skin Type?
Understanding your skin type and finding a cleanser that matches it is essential. For example, a face wash with high alcohol content can make your skin even drier if you already struggle with dry skin.
If you're oily skinned, you may require a cleanser with a lower pH level. When dealing with sensitive skin, you should look for cleansers free of heavy fragrances and additives.
It is vital to select your cleanser according to your skin type. For example, if you have dry skin, use cream-based cleansers; for oily skin, use gel or foaming cleansers. If you have clogged pores when you exercise, look for a product that helps fight off excess oil and sweat. Those who have allergies should be on the lookout for "natural" cleansers that do not contain synthetic ingredients.
Choosing a cleanser with a balanced PH will help maintain the natural balance of your skin.
What's the Right Way to Wash Your Face?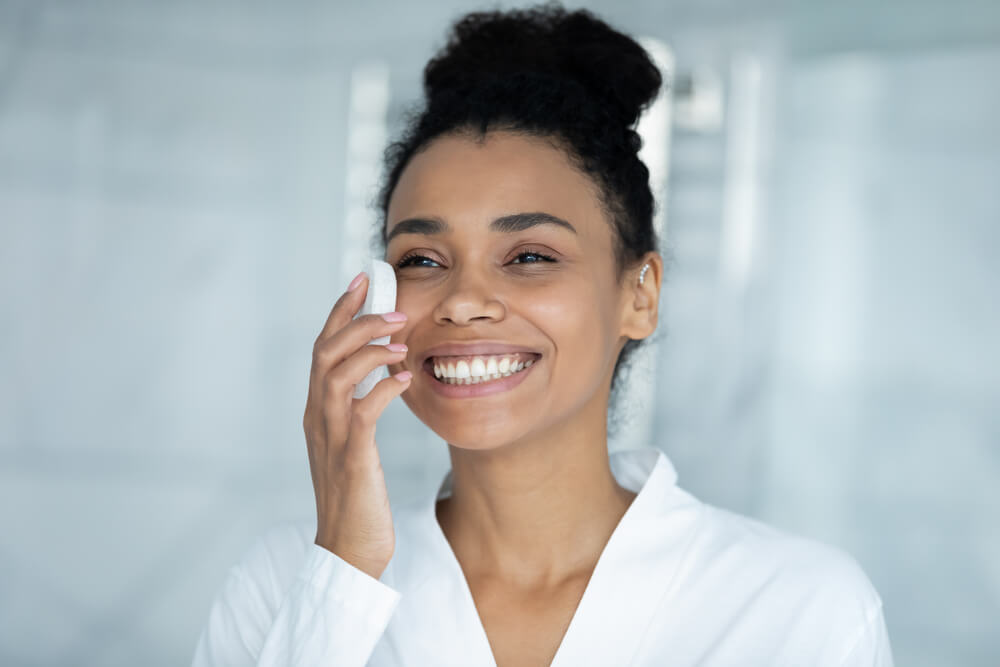 Washing your face might seem like an easy, straightforward task. However, did you know that doing it right can make or break your skincare routine?
Here are some tips and tricks you can follow to make sure that your facial cleansing routine is effective:
If You're Wearing Makeup, Make Sure You Remove it Properly
The best way to remove makeup would be the double cleansing method. What is that, you ask? Well, it's a two-step process that's very effective for clogged pores. All you need is an oil to help remove and break down your makeup, and a mild cleanser to wash the oily residue off your face.
Alternatively, you could also opt for micellar water makeup removers because they're a gentle choice for your skin as well. You could even do your first cleanse with our best-selling hemp face wipes.
Only Use Lukewarm Water
Did you know that you can't actually open or close pores, but you can only minimize their appearance?
Contrary to popular belief, hot water doesn't help "open" your pores, and neither does cold water "close" your pores. It's important to use lukewarm water on your skin because you don't want to irritate your skin with extreme temperatures. Doing that could potentially ruin your skin barrier.
Don't Over-Exfoliate
Over-exfoliation is a pretty common problem that many skincare enthusiasts face. Using too many actives at one go or physically over-exfoliating your skin can lead to breakouts and a compromised skin barrier, which is bad news.
Instead, try using a washcloth or a mild facial wipe to exfoliate your skin gently as you cleanse your face. However, it's important to note that chemical exfoliation is always better than physical exfoliation if you know how to strike a delicate balance between your actives.
Say No To Bar Soap
While it might seem like the easiest option to wash your face with, bar soaps, unless designed for the face, can harm the skin's pH balance, allowing for more bacteria and yeast growth.
People tend to be drawn to foaming products because they assume if it doesn't foam, it isn't effective, but foam can actually strip your skin of more natural oils.
Surfactants (cleaning agents commonly found in bar soap) may prevent your skin molecules from staying in an orderly state.
Avoid Overwashing Your Face
Another way you could be removing your skin's natural oils could be by overwashing your face. It's best to wash your face in the morning, evening, and whenever you've broken out in a sweat.
Why is Cleansing So Important Anyway?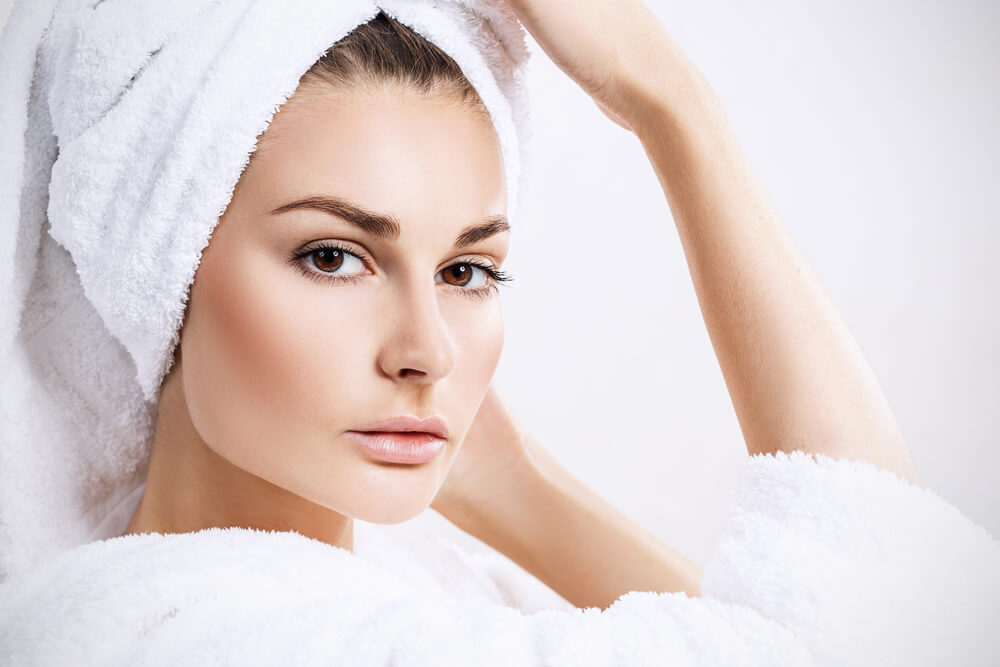 Now that you know how to cleanse your face, let's take a look at the why:
Gets Rid of Build-up
To remove dirt, oil, and other unwanted debris, wash your face. Bacteria, pollutants, viruses, dirt, and dead skin build up on your skin during the day. As a result, the dirt and grime on your face can lead to blocked pores and blemishes. Washing your face can help remove the impurities from your skin!
Gives Your Skin That Extra Hydration
You should clean your face frequently to help keep your skin adequately hydrated. When skin is dehydrated, it appears dry, rough, wrinkled, and old. Cleansing your face daily along with a good moisturizer will help maintain your skin's PH levels, which helps maintain your skin's hydration levels.
Clears Your Skin Up
Numerous tiny oil-producing glands exist beneath your skin's surface, which helps protect your skin from the harmful elements of the environment. The oil then forms a protective barrier to keep bacteria and other toxic agents from penetrating your skin's surface.
When dirt and grime accumulate in excessive amounts, it can block the follicles, allowing oil, sweat, and dead skin cells to accumulate. A lack of oil on your skin's surface can increase the risk of bacteria entering the follicle is by promoting inflammation. As a result, you could develop acne.
By washing your face, you're removing any excess oil that might have accumulated on your skin, so you won't have to worry about breakouts!
Here at Vivo Per Lei, we strive to provide you with the best skincare that money can buy at a reasonable price. Our hemp face wipes are a bestseller, but we have many other cleansing options too. If you'd like to know more about the other types of products we offer, check out our website for all the details!
---