Here's What a Salt Scrub Could Do for Your Skin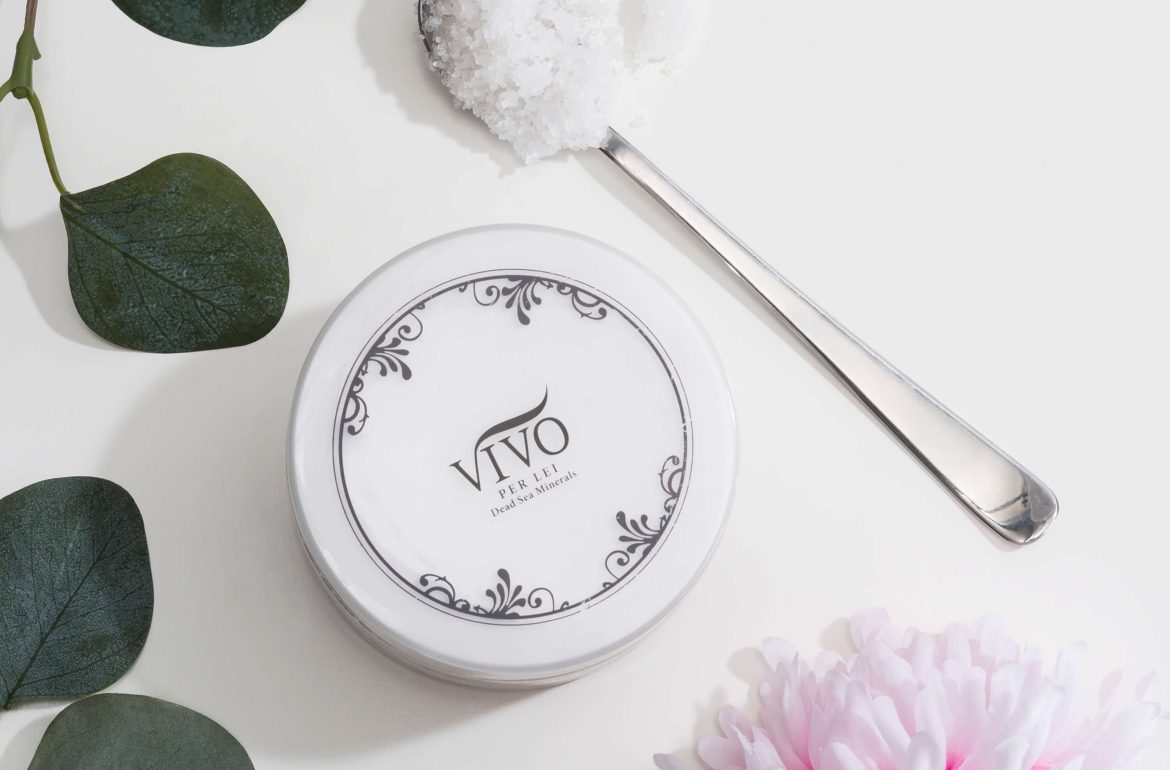 Salt scrubs are the latest talk of the town, especially in the DIY skincare world. If you want to experience glowing skin but your regular body care products don't seem to be doing the trick, a good salt scrub might be the missing piece of the puzzle.
When dead cells start to accumulate on the surface, they make your skin appear dull, dry, and rough. Even when you take care to cleanse and keep it moisturized, you might have noticed that your skin doesn't have the same glow it once had. Do you know what could be causing this? Lack of exfoliating in your routine is likely to be the culprit.
Today, Vivo Per Lei will be shining a light on all that a salt scrub can do for your skin. Our brand features some sensational skincare formulas made with well-researched ingredients to give you exceptional, glowing results. We'll be highlighting two of our splendid salt scrub formulas to give you skin that's soft to the touch and oozes radiance.
What Exactly Are Salt Scrubs?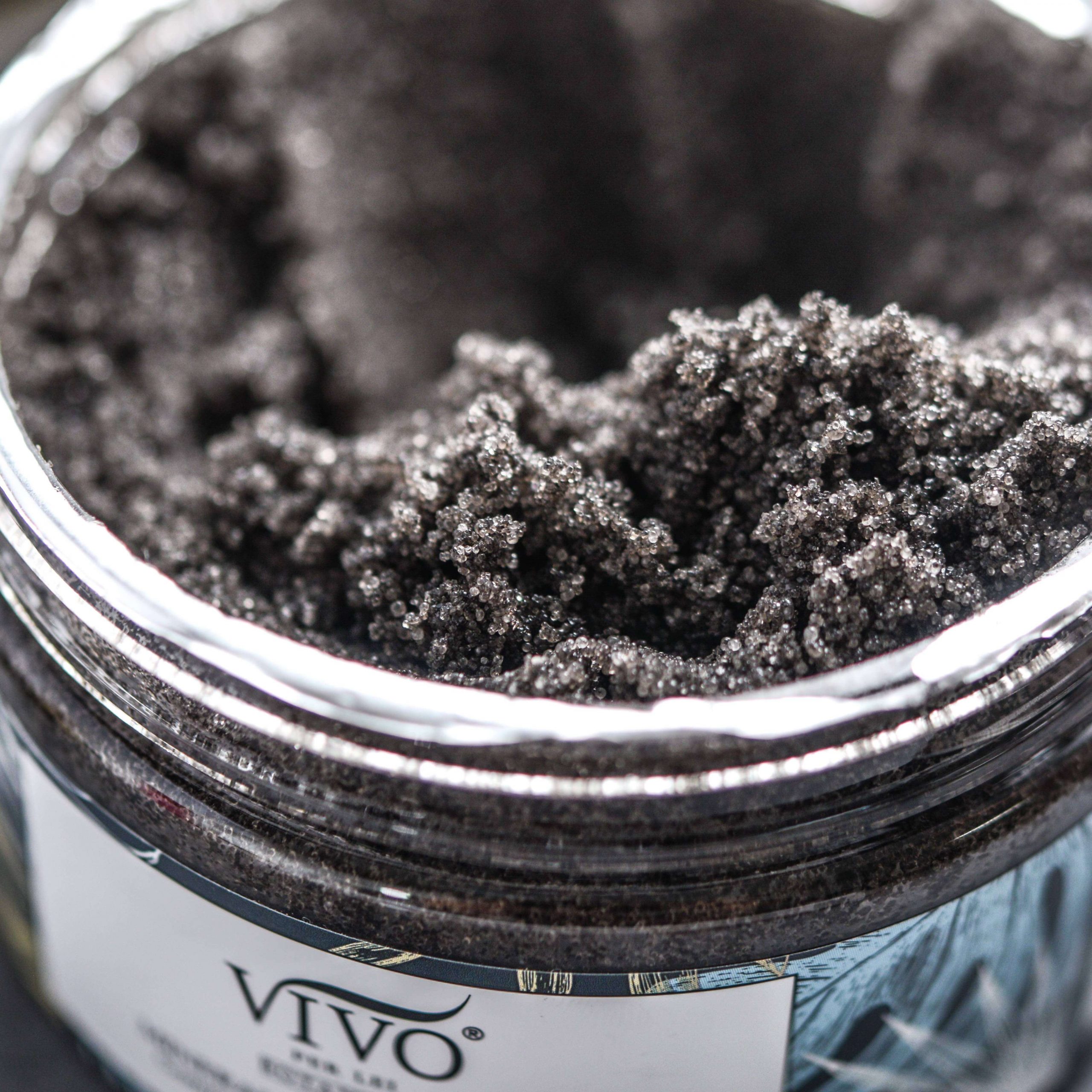 A salt scrub is a skincare formula that's designed to help you get rid of dead cells by a manual technique. It incorporates salt granules, which are abrasive. These granules help loosen the hold of dead skin cells when rubbed against the skin.
Salt scrubs typically combine salts with moisturizing ingredients, like oils, to keep the skin feeling smooth and soft after scrubbing. Common salts used in scrubs include dead sea salt, table salt, Epsom salt, Himalayan salt, and black sea salt. These salts are purified before being incorporated into scrubs so they can be used safely on the skin.
In some cases, if the skin is overly sensitive, sugar can be used in place of salt to achieve similar exfoliating effects. However, the many skin-enhancing benefits of natural salt make it a popular choice among beauty gurus everywhere! 
Vivo Per Lei's Standout Salt Scrubs
Vivo Per Lei features three exclusive body care collections that incorporate top-of-the-line ingredients to transform your whole look. From our luxury formulas, we'd like to draw your attention toward our top two salt scrubs that can be absolute body care game changers.
Dead Sea Salt Scrub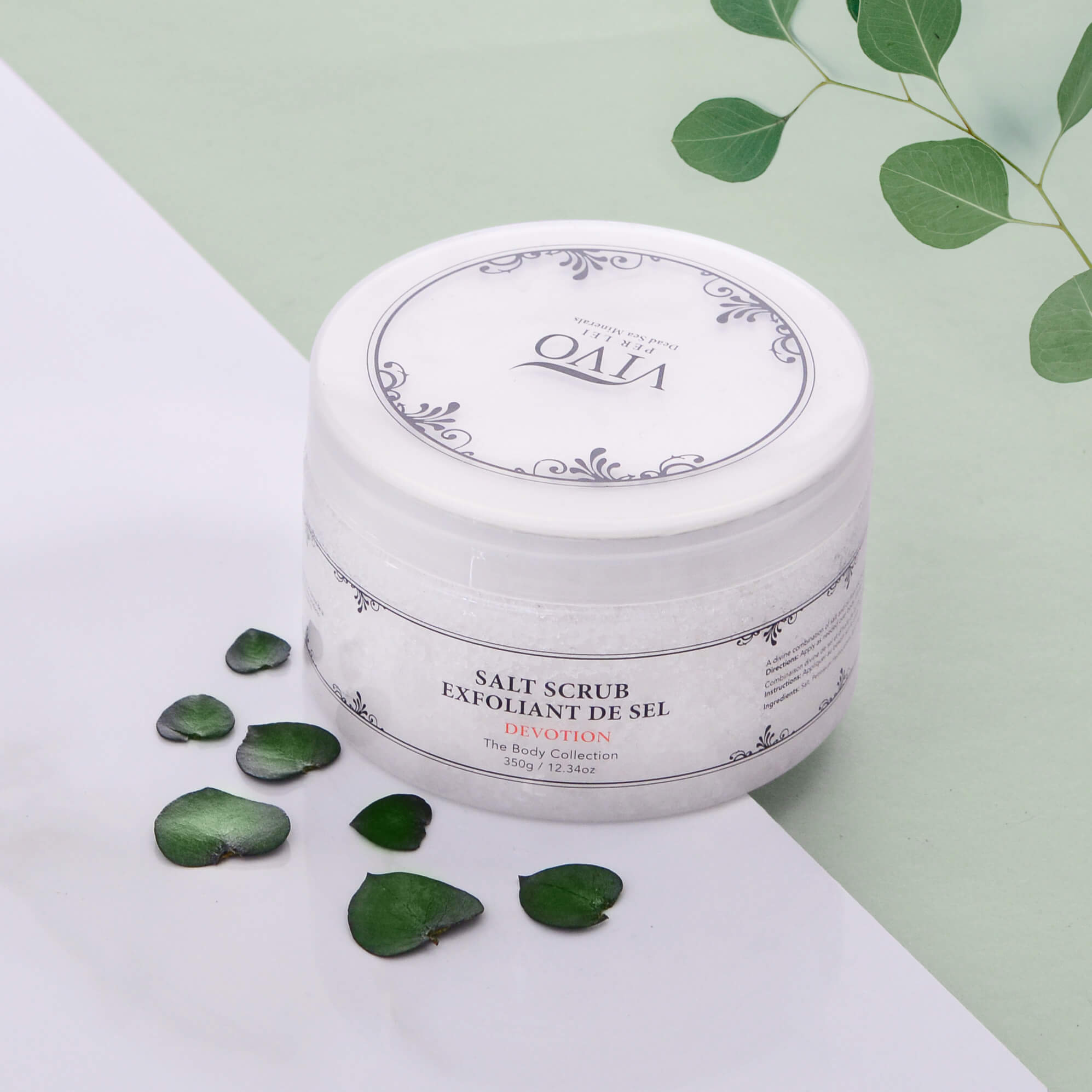 The Vivo Per Lei Salt Scrub is featured in our Dead Sea Body Care Collection. This collection highlights the best properties of Dead Sea salt and minerals to rejuvenate the look of your skin. Our Salt Scrub is an effective blend to rid your skin of dead cells, dirt, and debris, giving you an ever-lasting glow.
It includes Dead Sea salt, which comes from the Dead Sea in Israel. This ingredient can do wonders to make your skin appear healthy, happy, and smooth. Its rich mineral profile helps to remove dead cells while delivering intense hydration. As an added benefit, dead sea salt has a natural ability to ease the look of inflammation on your skin. It can help your skin appear much younger and totally renewed!
A downside to scrubbing is that it can often cause your skin to become dry and sensitive. That's why we've added petroleum hydrocarbon to our Salt Scrub to ensure that your skin can retain water and stay moisturized. Experience smooth-feeling, glowing skin all over with this revolutionary exfoliating product!
To use our Salt Scrub, apply it onto wet skin during your shower and massage gently in circular motions to buff away dead skin and debris. After you hop out of the shower, we recommend moisturizing with our Shea Body Butter Devotion. This thick cream incorporates all the skin-enhancing benefits of shea butter to revive your complexion after scrubbing. Shea butter is associated with a reduced appearance of aging, dullness, and discoloration. The formula is the perfect after-scrub solution to take care of dry skin!
Botanical Citrus Glow Exfoliating Body Scrub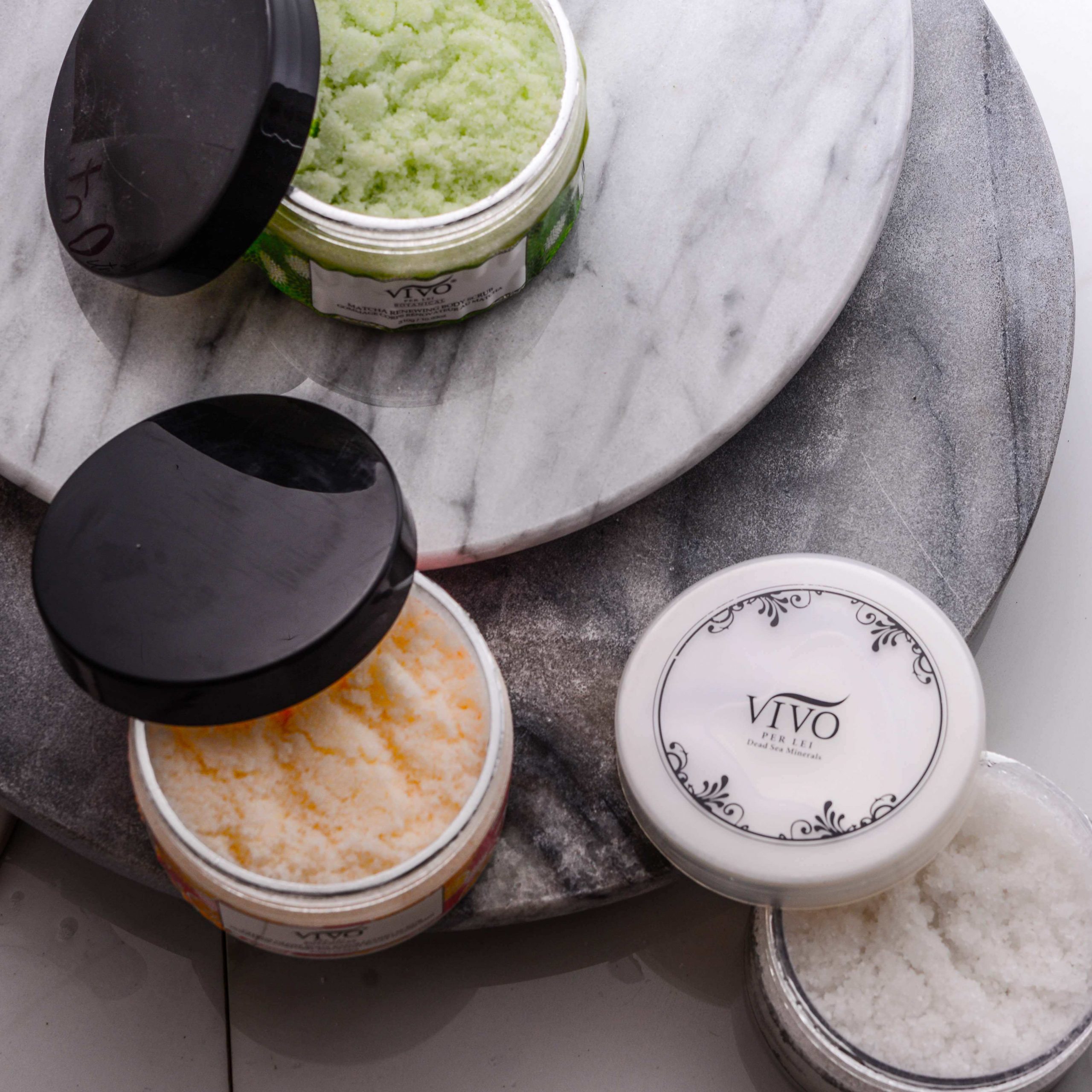 We've got another great salt scrub from our Botanical Body Care Collection that can give your skin a sensation of energy. The Citrus Glow Exfoliating Body Scrub is a lightly-scented, refreshing exfoliant that incorporates gentle and active ingredients to help enhance the texture and tone of your complexion. It gently but effectively gets rid of pent-up dead cells and debris on the surface of your skin, leaving you with a smooth, soft feel and a remarkable glow!
Our Citrus Glow Exfoliating Body Scrub is enhanced with a vitamin C derivative to help brighten the look of your skin and ease signs of hyperpigmentation. It also infuses salt to clarify your skin's appearance and ease the visibility of red, itchy spots. 
This invigorating spa treatment is a great blend to ease the look of rough, dry skin. Experience smooth-feeling skin with a radiant glow with this exceptional salt scrub.
To achieve optimal results, we recommend following up with the Vivo Botanical Citrus Glow Body Butter. This buttery blend reignites your skin's natural glow while delivering exceptional moisturizing results. It features vitamin C to give your skin an invigorating experience! Feel relaxed and hydrated after every scrub with this intense moisturizing butter.
Benefits of Using a Salt Scrub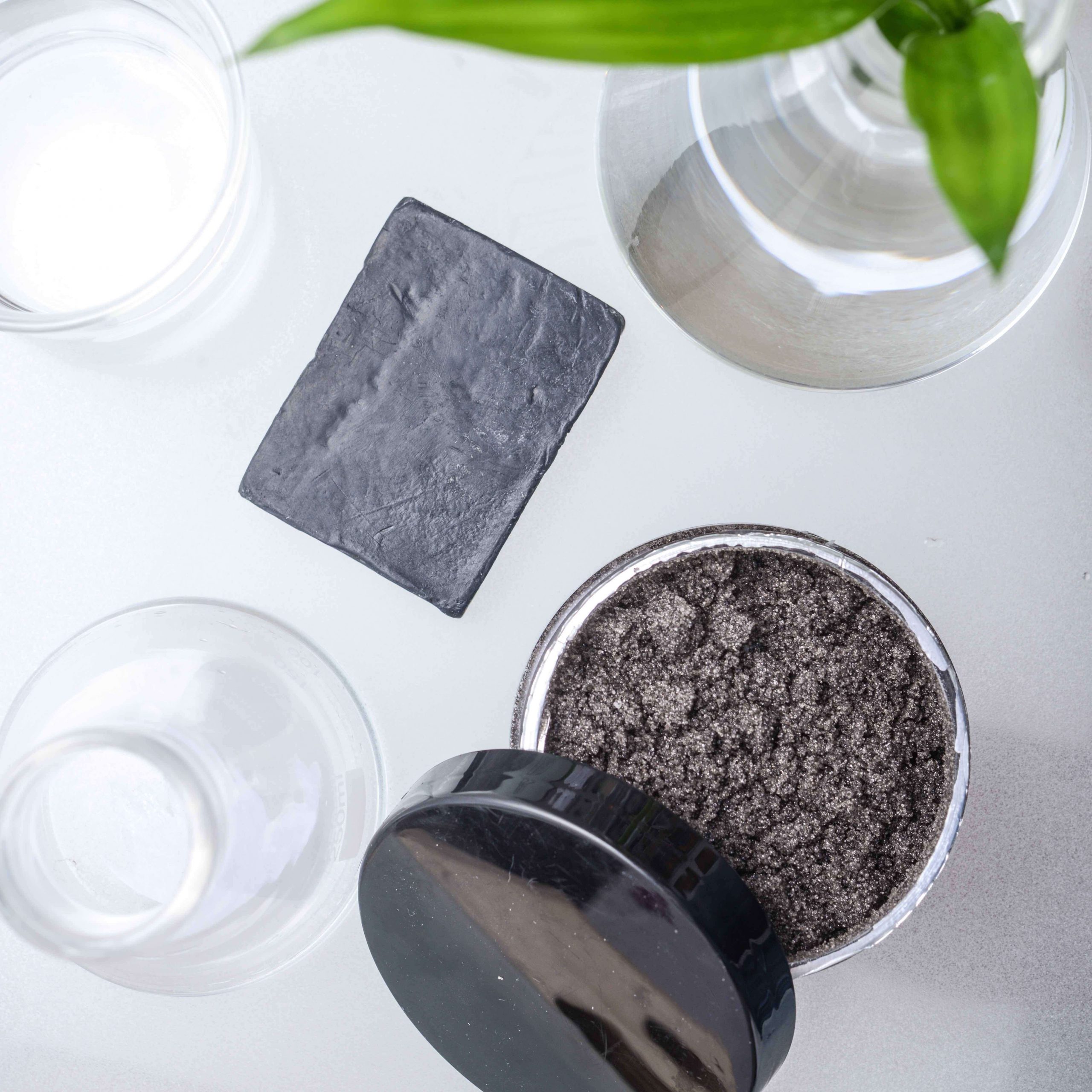 So, what can a salt scrub do for your skin? The possibilities are virtually limitless! When rubbed over the body, salt scrubs can easily remove the surface layer of dead cells and give you younger-looking skin. They help improve your appearance's tone and texture while also delivering therapeutic effects, like alleviating tension.
Here are six ways that you can expect a salt scrub to benefit your skin:
Helps Keep Your Skin Clean
Natural salt is widely praised for its property to reduce the appearance of bacteria. When there is bad bacteria on your skin, this paves the way for several skin problems, including acne and inflammation. So, maintaining clean, clarified skin is pivotal for encouraging that healthy feeling.
Reduces the Look of Large Pores
Large obvious pores on your skin can be very stubborn to get rid of. They make your skin appear unhealthy and a lot older than it is. Increased pore size indicates an excess of sebum production, meaning that your skin is simply producing too much oil. When dead cells get trapped in these pores, it makes them look more obvious.
Salt scrubs are a great way to go around this issue as their natural exfoliating effect can tighten the feel of your skin and control pore visibility. By removing dead skin, a salt scrub helps clear out your pores and make them look smaller.
Enhances Product Absorption
As we've discussed above, a lack of exfoliation can clog your pores with dirt and dead cells. While this is bad news for your skin's texture, it also takes a toll on your natural absorption capability. Your skin might not respond as well to your regular products as it once used to. The formulas can't penetrate properly into your skin and are therefore rendered useless.
Exfoliating with a good salt scrub once or twice a week can do wonders to help get rid of all the impurities and clarify the look of your skin.
The best part about improving your skin's absorption capability is that moisturizers can work their magic! Increased hydration levels in the skin can help reinforce its natural barrier function and make it appear more supple and smoother than before. That's why post-scrub is the perfect time to slather on a body butter!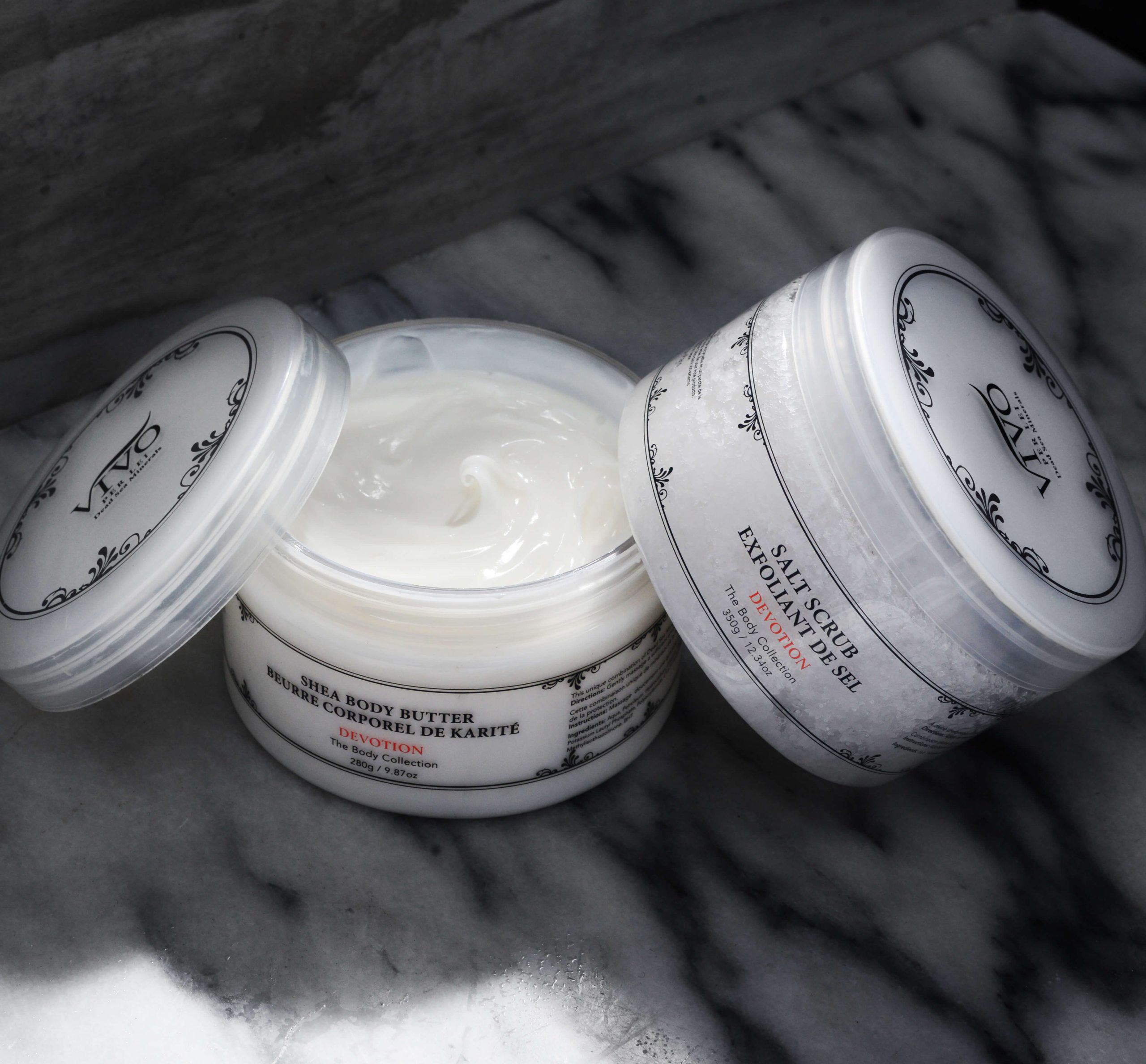 Renews the Appearance of Your Skin
Dryness can make you appear a lot older than your actual age. It contributes to dullness, sag, and coarse texture. According to a study, Dead Sea salt has astounding benefits in enhancing the skin's natural barrier function. This means that your skin can better retain moisture, making it appear a lot fresher than before.
This particular sea salt has a high magnesium content that helps bind water. That's why we believe our Dead Sea Salt Scrub would make the perfect addition to your weekly exfoliating routine!    
Balances the Look of Your Skin's Texture
Rough, textured skin is another common sign of skin that needs exfoliation. When dead cells start to accumulate on the surface, they make your skin appear coarse. Salt does an impressive job of removing the dead skin cells, helping to reveal fresh new skin underneath. It also helps rid your skin of different sorts of build-ups that often cause breakouts.
Not just that; a salt scrub can help diminish the visible signs of cellulite and ingrown hairs. These problems are very common in certain areas of the body, including the legs and buttocks. By using one of Vivo Per Lei's exceptional salt scrubs on these problem areas, you can give your skin a smooth, refreshed look.
Remember to give yourself a good massage in these areas while you scrub, taking care not to add too much pressure. It will significantly reduce the visibility of cellulite and make your skin look better than ever!
Eases the Look of Wrinkles
Another great reason to add a salt scrub into your routine is to give yourself a younger look. The rich minerals and therapeutic effects of salt can help diminish the look of wrinkles and fine lines. After continued use, you'll notice that your skin appears tighter and more lifted than before.
Salt Scrubs: How To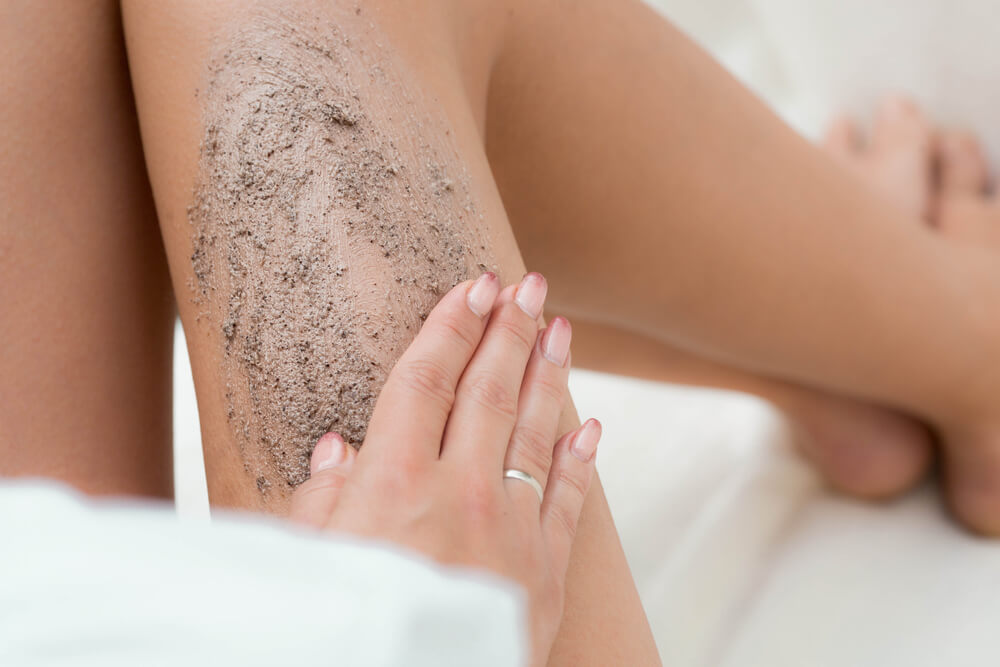 To get the benefits of salt scrubs for your skin, it's important to do it right. Here are a few tips for using them:
Don't over-exfoliate. If you have dry skin, once a week is enough. But if your skin is oily, you can scrub twice a week. You might feel the need to overdo it in the hopes of improving your skin's look. But that can lead to long-term damaging effects.

Be gentle with the process. Don't apply too much pressure because you might end up damaging your skin's natural barrier.

It's best to scrub in the shower as your skin will be wet and your pores will be open, making it easy for dead cells to come off.

Remember to care for your skin afterward. This means moisturizing and not stepping straight out in the sun. Give your skin some time to bounce back.
Witness Glowing Results with Vivo Per Lei
Salt scrubs are the holy grail of body scrubs. Because of the natural benefits salt granules can have on your skin, they make great exfoliating formulas. Now that we've enlightened you about all the benefits a salt scrub delivers to your skin, perhaps you would like to try out one of Vivo Per Lei's exfoliating gems. You're bound to notice a smoother feel and a brighter complexion after continued use!
Click here to take a look at more bestselling skincare products from Vivo Per Lei.
---