5 Microgreens That Benefit Your Skin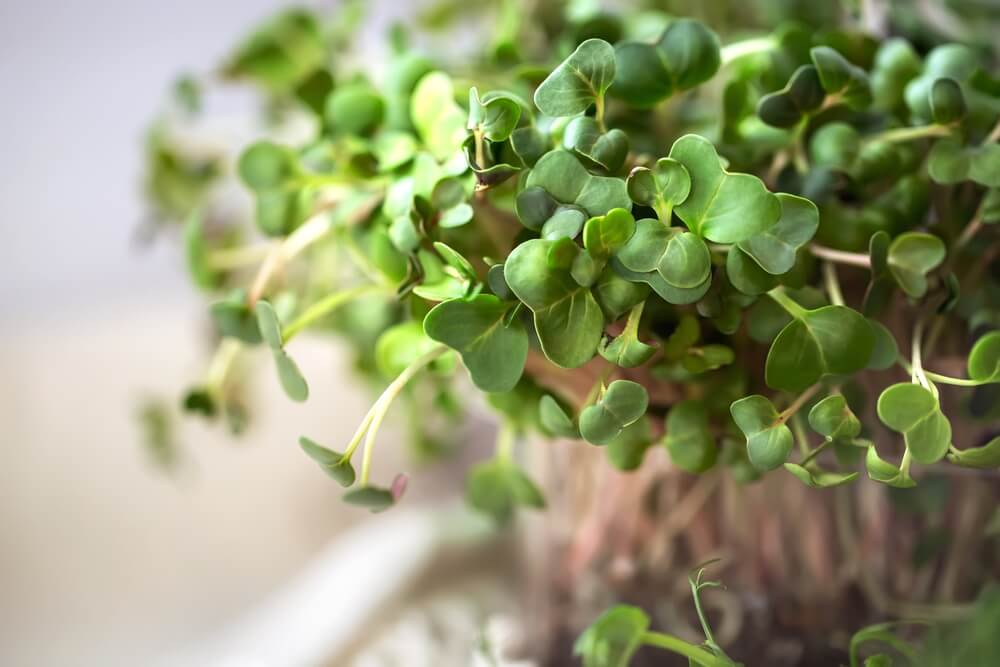 After being introduced into California's culinary scene back in the 1980s, microgreens have been rapidly growing in popularity. At just a few inches in size, those tiny leaves and spindly stems may not look like much, but their nutrient content is highly concentrated, meaning that they pack more of a punch in terms of health benefits than their fully grown counterparts.
That said, when it comes to micro greens benefits, it's not just your body that reaps the rewards – microgreens can work wonders for your complexion too. Read on as Vivo Per Lei shares five microgreens that have the potential to transform your appearance for the better.
Hemp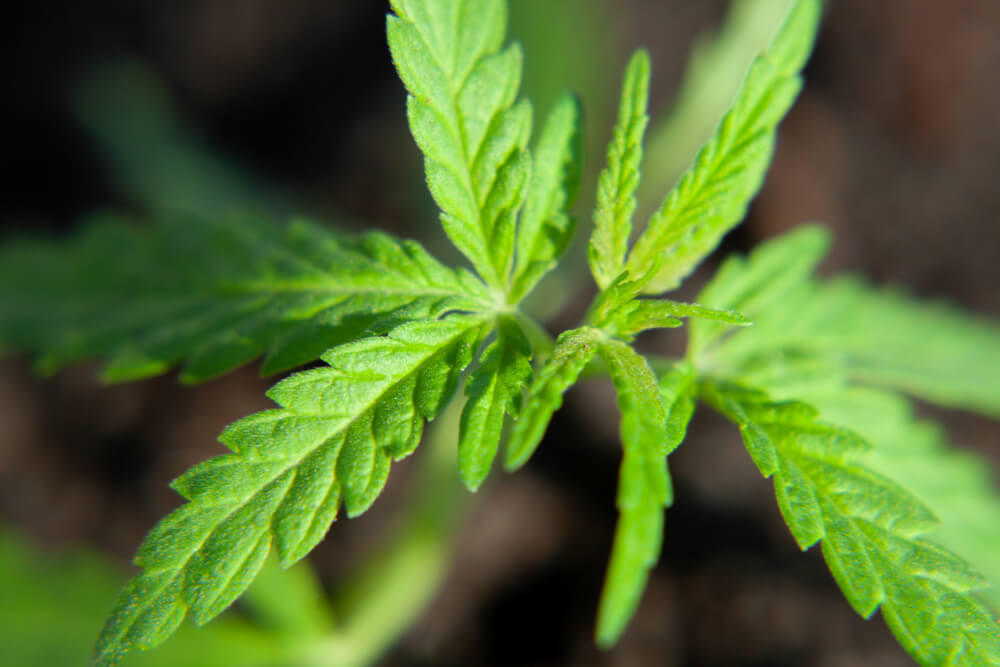 Hemp has been making quite the name for itself in the skincare world in recent years. However, as you probably know, it's nothing new – it has been used around the world for centuries.
The culinary uses for hemp most commonly focus on the plant's seeds. However, hemp microgreens are believed to be even more beneficial when it comes to nutrients. The fatty acids and flavonoids that they boast are incredible for reducing the visible effects of aging in the skin.
Even better, unlike some other microgreens that are known for being quite bitter in flavor, hemp micro greens benefits your body and skin while also being tasty. They have a beautiful nutty flavor to them – almost like hazelnuts but lighter and more subtle. Simply add some to a salad or use them as a garnish for pretty much any dish to enjoy their benefits.
Of course, if you would like your skin to directly benefit from the complexion-enhancing properties of hemp, it's a great ingredient to add to your skincare routine, in addition to your diet!
Hemp-Infused Skincare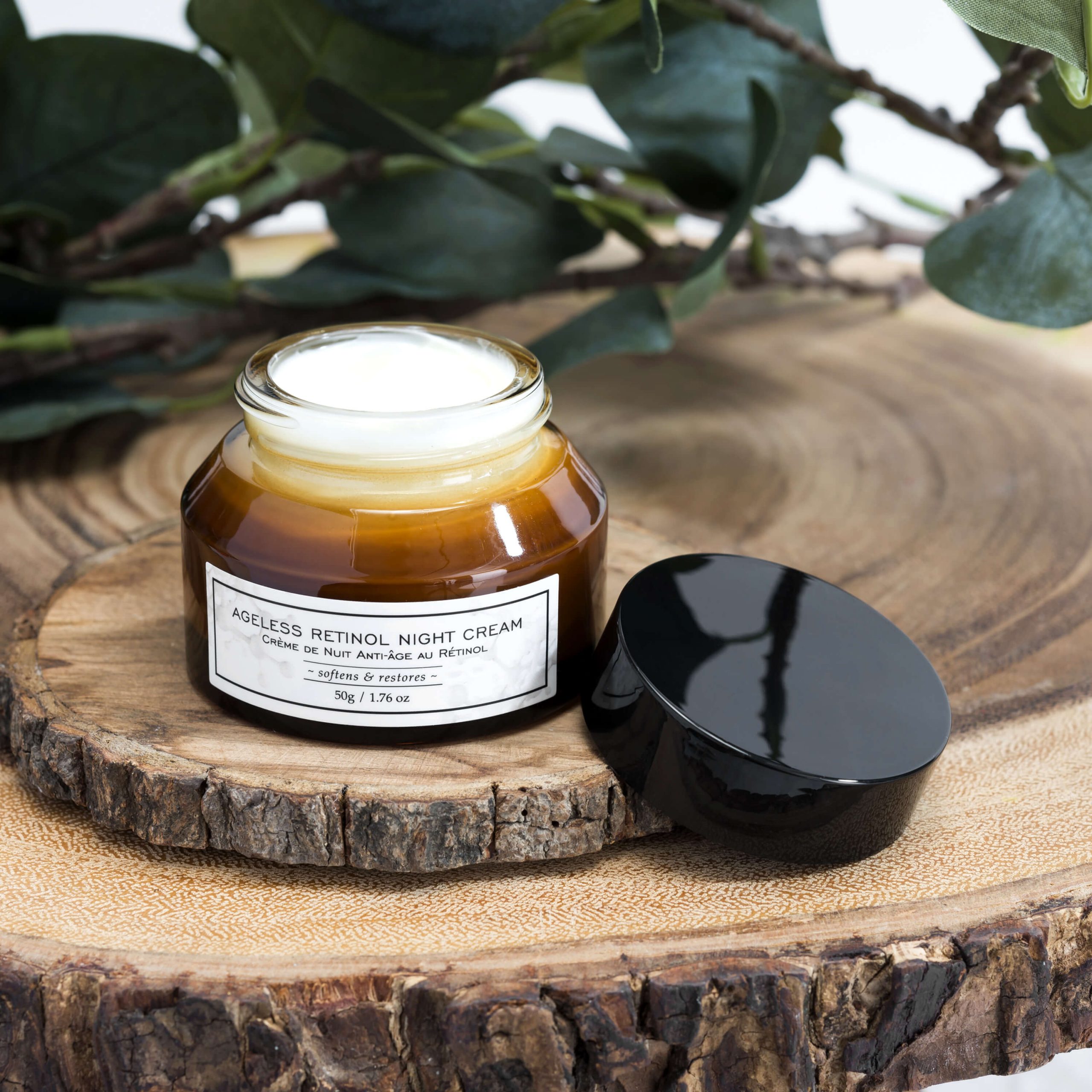 Here at Vivo Per Lei, we love the many benefits that hemp can provide to the skin. Not only is it deeply hydrating and moisturizing, but it also soothes the complexion while reducing the appearance of fine lines and wrinkles. It really is a multi-tasking wonder.
This is why we have several products containing hemp seed oil, one of which is our Hyaluronic Acid Moisturizing Day Cream. In addition to hemp, it is also, as you can tell from its name, loaded with hyaluronic acid. This humectant pairs perfectly with hemp, as both help to increase skin moisture levels.
You'll also find a number of other highly moisturizing ingredients in this decadent day cream. From cacao seed oil to jojoba oil to avocado oil, this formula makes the most of what Mother Nature has to offer to our skin.
If you'd prefer to save your hemp usage for nighttime (or would like to treat your skin to this botanical in both the AM and the PM), turn to our Ageless Retinol Night Cream. Not only does it contain hemp seed oil, but it's also infused with vitamin A. This antioxidant is one of the best ingredients out there for diminishing the look of aging skin.
Of course, your body shouldn't miss out on the powers of hemp either. That's why we created the Vivo Per Lei Fresh Body Set – Hemp and Spirulina. Both hemp and spirulina are considered to be superfoods, making them the ideal pairing for this set of body care products. They'll make your shower experience feel so much more luxurious!
Sunflower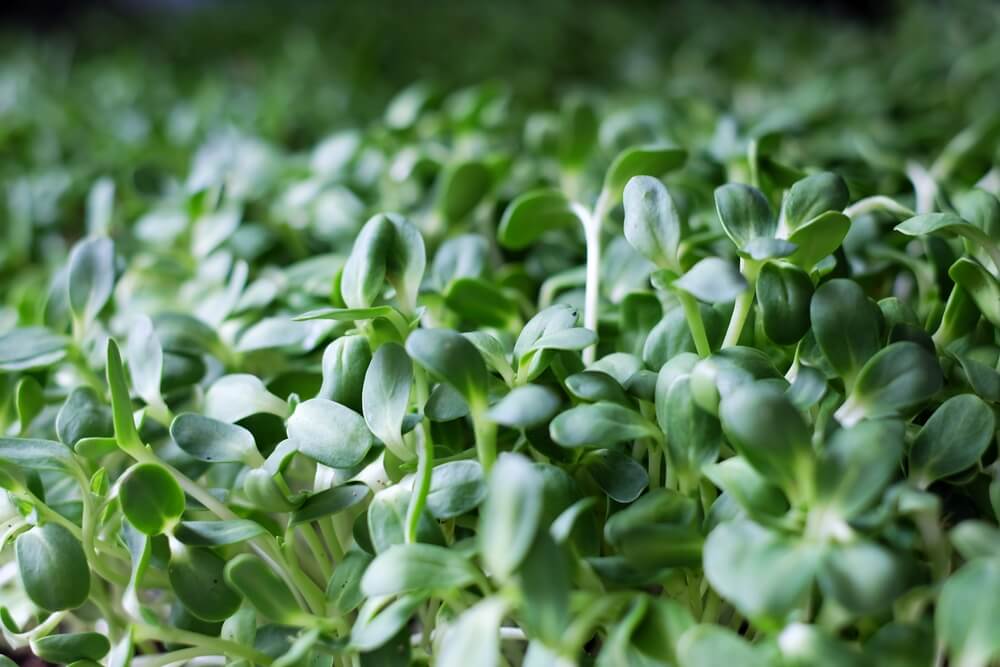 Whether you use sunflower oil to cook with or sprinkle sunflower seeds onto your daily salad, sunflowers are already known for providing a few different foods. However, one that is often overlooked is sunflower microgreens.
When it comes to micro greens benefits, sunflowers offer some of the best. They're a fantastic source of vitamins A, C, E, K, and B6. They also contain protein and iron, along with skin-loving fatty acids.
While some microgreens can be pretty soft in texture, sunflower micro greens benefits from a more crunchy finish. Just like hemp, they're quite nutty in flavor. However, they do also have citrus notes to them – many say that they're lemon-like! They're not spicy or bitter, making them a great one to add to any meal or smoothies.
Sunflower-Infused Skincare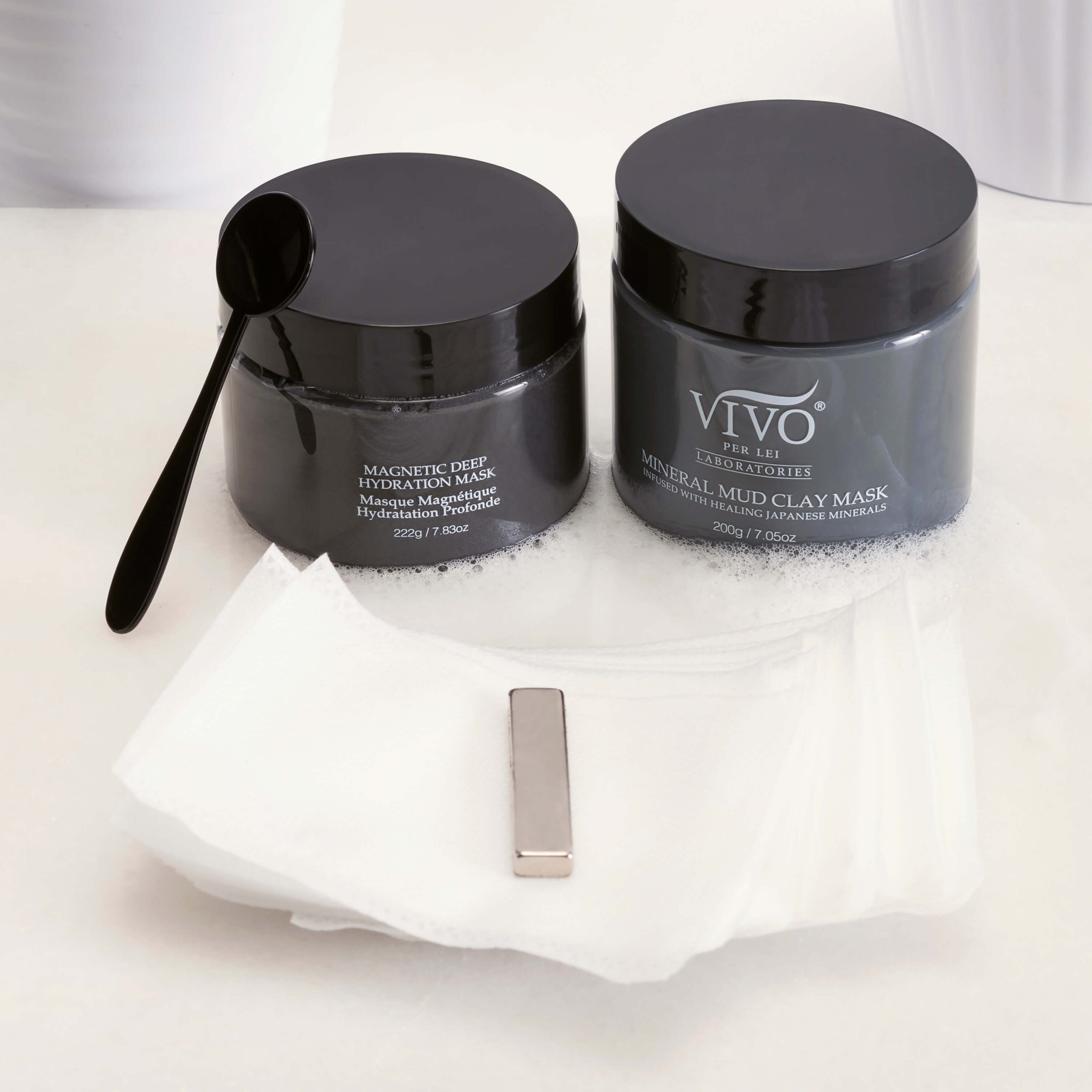 The many complexion-enhancing properties of sunflowers have been well-documented. This is why sunflower seed oil is such a popular ingredient in skincare products. Not only is this botanical oil incredibly hydrating, but it treats the skin to a wide range of nutrients too.
To make the most of the hydrating properties of sunflower seed oil, check out the Vivo Per Lei Magnetic Deep Hydration Mask. Sunflower seed oil isn't the only plant oil you'll find in this gorgeous mask. It's also packed with Marula oil, baobab oil, hemp seed oil, and a selection of potent botanical extracts.
If you're new to the world of magnetic face masks, we're pretty certain that you'll soon be hooked! They're so easy to use – just spread the mask evenly over your skin and then relax for 10 minutes. Then, place the provided magnet into its sachet and hover this just above your skin. The magnet will lift the mask, along with any extra impurities on your face, away. It'll leave behind a light layer of the oils and extracts we've just mentioned. Gently massage these into your skin for some extra moisture and goodness.
Rosemary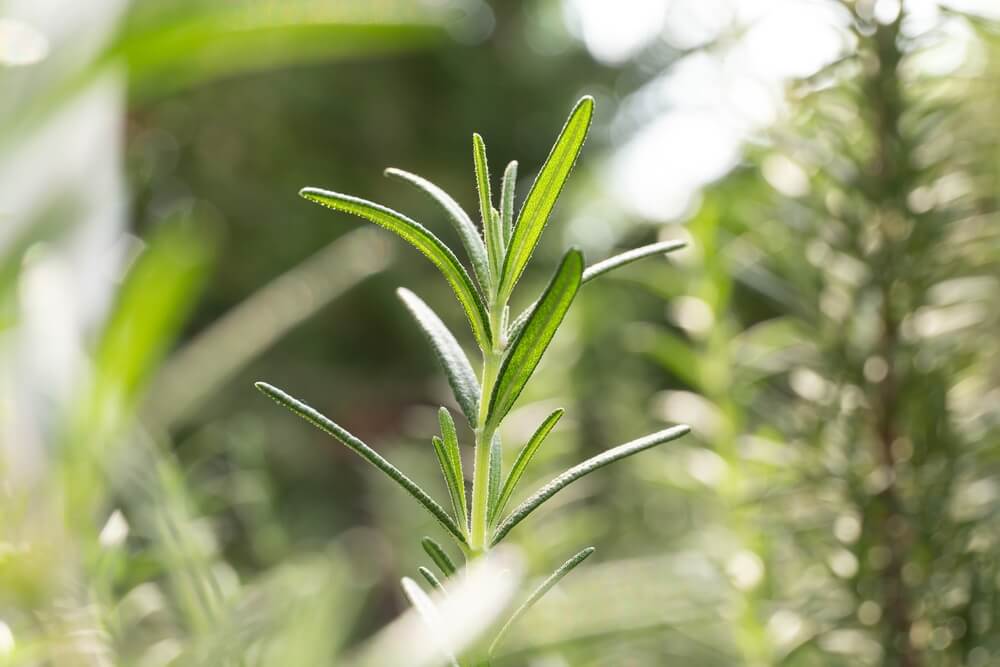 While herbs are commonly used to produce delicious microgreens, rosemary microgreens aren't as common. Compared to other herbs, rosemary is a much slower grower, meaning that rosemary microgreens are often harder to find and more expensive.
However, put the extra effort into seeking them out and you'll be rewarded with some amazing rosemary micro greens benefits. One of the biggest boons offered by this herb is rosmarinic acid. If you suffer from inflammatory skin conditions, such as acne, eczema, psoriasis, and rosacea, then rosemary microgreens are well worth adding to your diet.
Thanks to their rosmarinic acid content, rosemary micro greens benefits the skin by soothing and calming the look of inflammation. It'll give your complexion a more balanced finish, leaving your skin looking bright and healthy.
Rosemary-Infused Skincare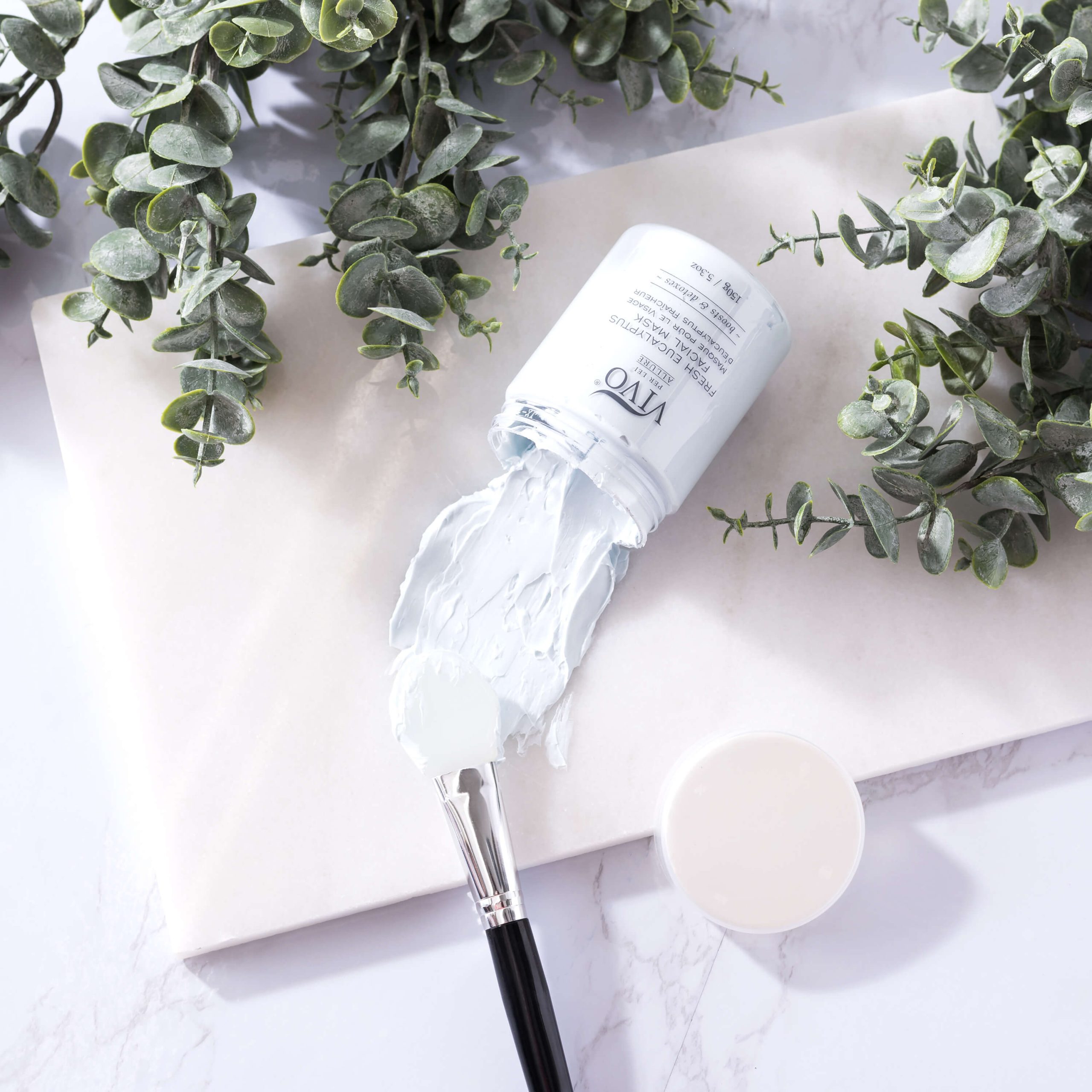 You'll often find rosemary in skincare products designed to clarify and soothe the look of the skin. The Vivo Per Lei Fresh Eucalyptus Mask is the perfect example. If you have oily or combination skin, then chances are that you'll quickly fall in love with this face mask formula.
The rosemary in this blend has been mixed with other natural ingredients that balance how oily the skin feels. Salicylic acid, a beta-hydroxy acid, has been included to clear out your pores, while hyaluronic acid plumps up the complexion without weighing it down. A mixture of mud and clay helps to detoxify the feel of the skin and lactic acid draws in moisture while gently exfoliating the skin's surface.
This mask can be used once a week. Simply apply it to clean, dry skin and then sit back and relax for 10 minutes. After this, rinse the mask off with warm water. You can then follow up with the rest of your skincare routine.
Pumpkin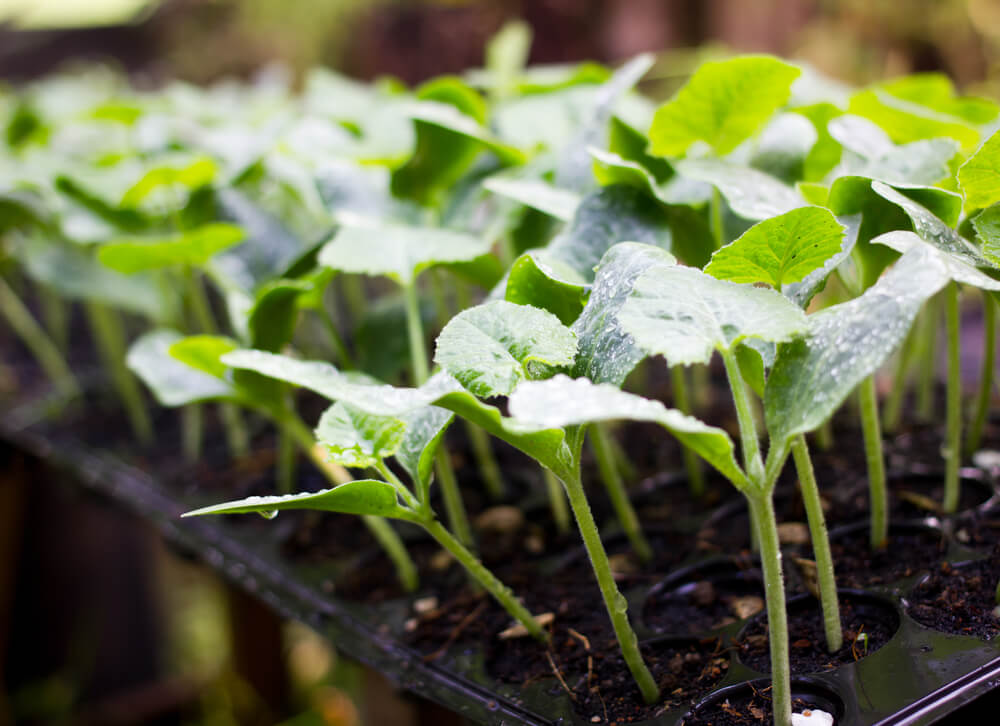 Remember how we mentioned that some microgreens have a slight bitter taste to them? That's what you'll find with pumpkin, although this bitterness is relatively light. They do also have a nuttiness and delicious crunchiness that make them very more-ish when consumed.
In terms of pumpkin micro greens benefits, there are plenty on offer. They're jam-packed with essential nutrients that boost how healthy your skin feels. 
Even better, unlike rosemary microgreens, pumpkin microgreens are easy to find. That said, if you can't source them at any stores near you, they're also a very quick one to grow at home.
Pumpkin-Infused Skincare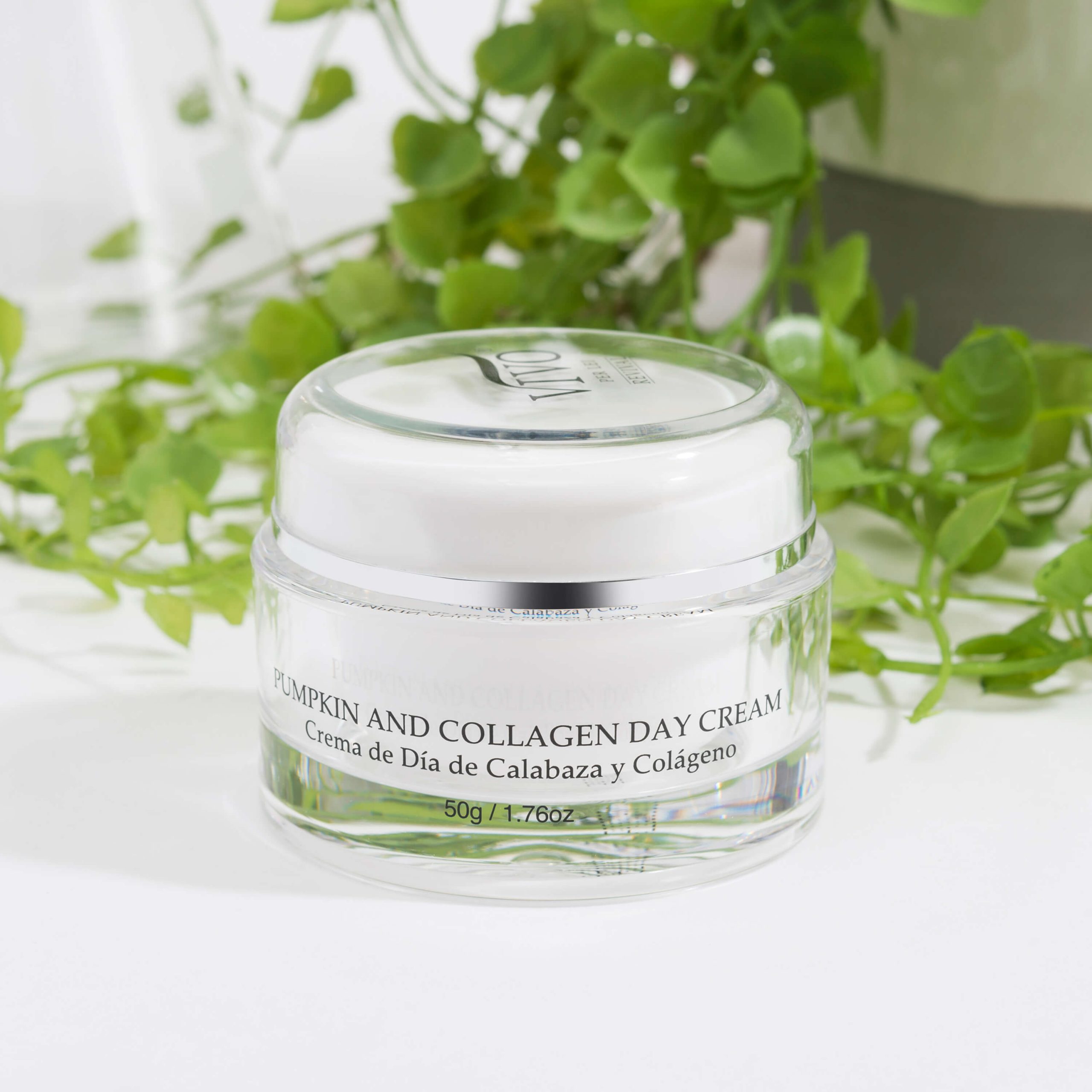 Pumpkin is an ingredient that's commonly used in enzyme-based exfoliants. The natural enzymes in pumpkins act in a similar way to alpha-hydroxy acids. They remove dead skin cells from the surface of the skin, albeit in a much gentler way.
That said, here at Vivo Per Lei, we've done things a little differently. Instead of creating an exfoliant with pumpkins, we've used pumpkin seed oil to concoct an exquisite moisturizer.
Our Pumpkin and Collagen Day Cream is ideal for people who want to brighten up their complexion. Not only will it leave your skin feeling touchably soft and smooth, but it'll also give your face a radiant, lit-from-within glow.
Take a close look at the ingredient list of this moisturizer and you'll notice a compound called polyglutamic acid. This ingredient is a humectant. While it may not be as well-known as some of the other humectants out there (we're looking at you, glycerin and hyaluronic acid!), studies have found that it's actually more effective at hydrating the skin and reducing the visible signs of aging. It makes the skin feel much bouncier and more elastic, therefore leaving it looking younger too.
Cucumber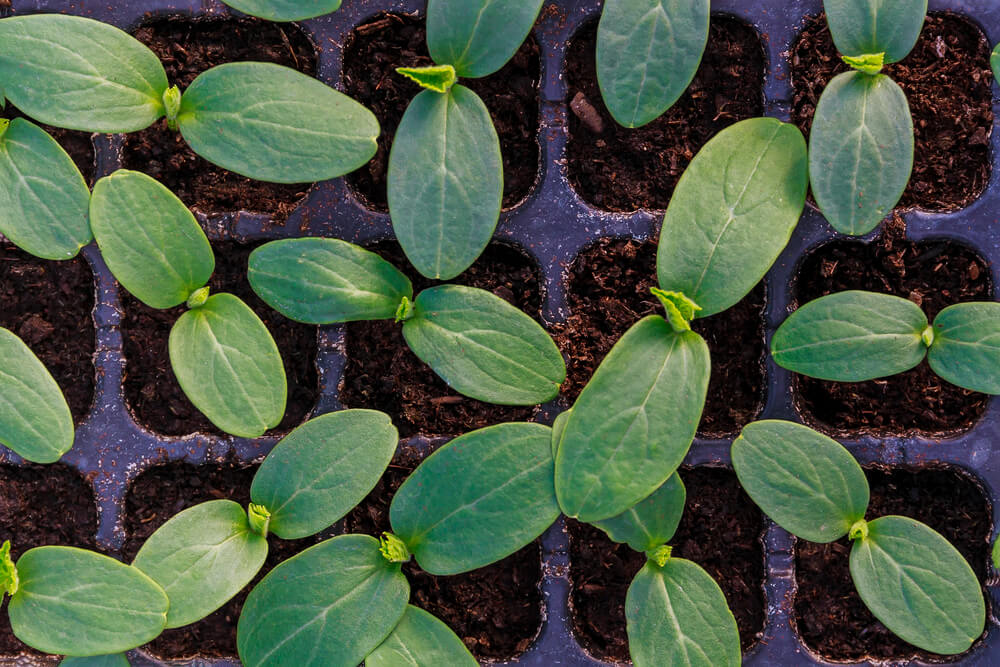 Cucumber micro greens benefits both the body and skin with their rich mineral content. Potassium, iron, magnesium, and zinc can all be found in high amounts. These minerals are crucial when it comes to keeping your skin feeling strong and firm. They also help to slow down the onset of the visible signs of aging, maintaining your skin's youthful look.
Thanks to their fast-growing nature, cucumber microgreens are also relatively easy to find. They're quite delicate in texture yet still have a satisfying bite to them. Most people choose to sprinkle them over the top of a dish as a garnish, but they also hold up well when added to a dish right at the end of cooking.
In terms of taste, cucumber microgreens are very similar to cucumbers themselves. They have subtle herbal notes to them too, as well as a melon-like sweetness that makes them highly sought after.
Cucumber-Infused Skincare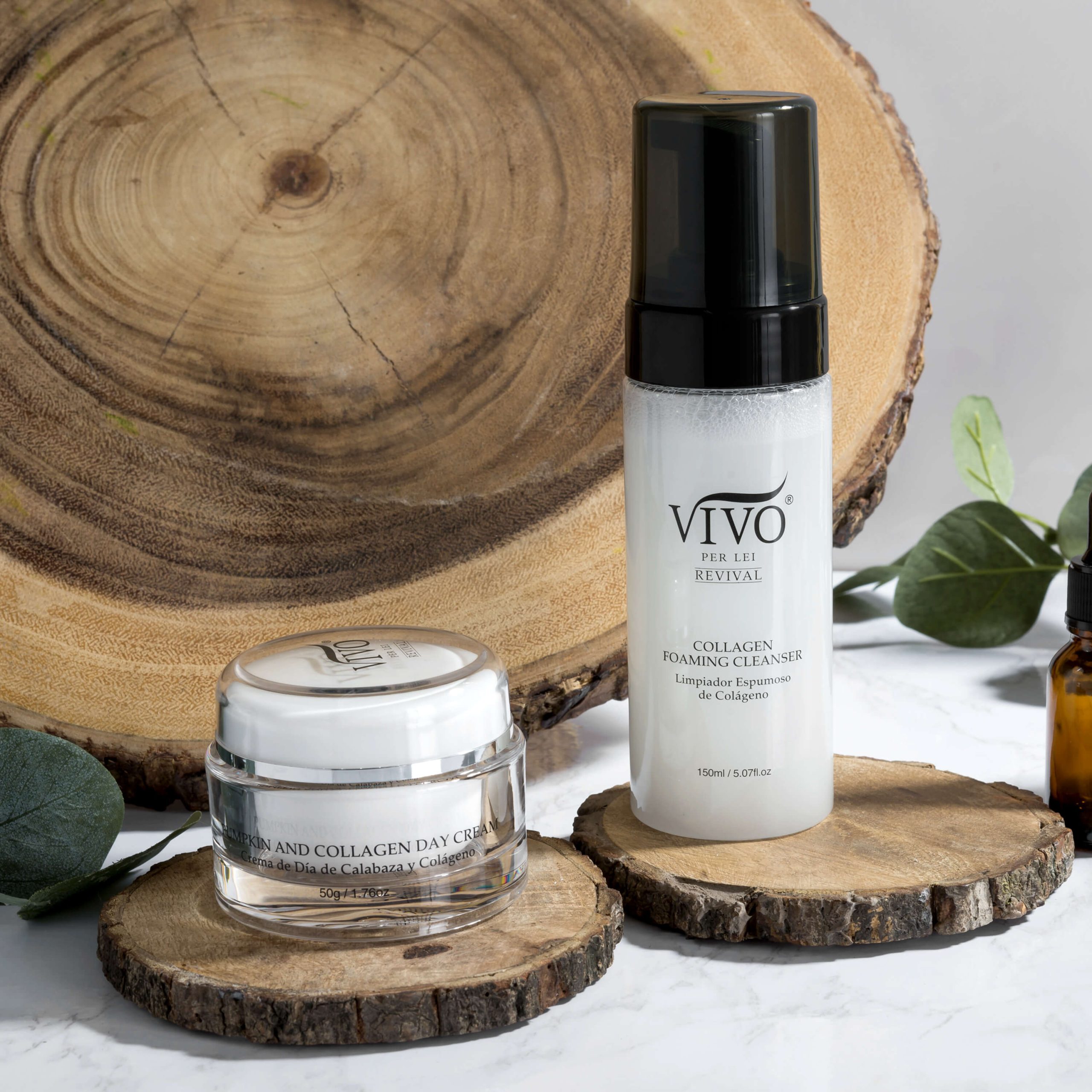 One of our favorite cucumber-infused formulas is one that we've already featured; the Pumpkin and Collagen Day Cream. We've already spoken about how this cream helps to plump and brighten the appearance, so why have we added cucumber extract to this blend too?
It's simple – cucumber extract feels incredibly soothing when applied to the skin. It reduces the look of redness and inflammation, giving the skin a balanced finish. Thanks to how water-rich cucumber fruits are, the extract is also great for hydrating and moisturizing the skin.
Treat Your Skin to Micro Greens Benefits
While we've featured five specific microgreens in this article, there are hundreds out there to choose from. Most annual plants, along with some perennials, can be easily grown as microgreens, and this is something that you can do yourself so long as you have a small amount of space on a sunny windowsill.
Of course, in order for your skin to experience these micro greens benefits as soon as possible, it's also worth adding those botanicals to your skincare routine too. This way, your skin will be able to access them both internally and externally.
Want to browse more botanical-infused skincare formulas? Check out Vivo Per Lei's bestsellers here!
---