Collagen Cleansers: How to Pick the Best One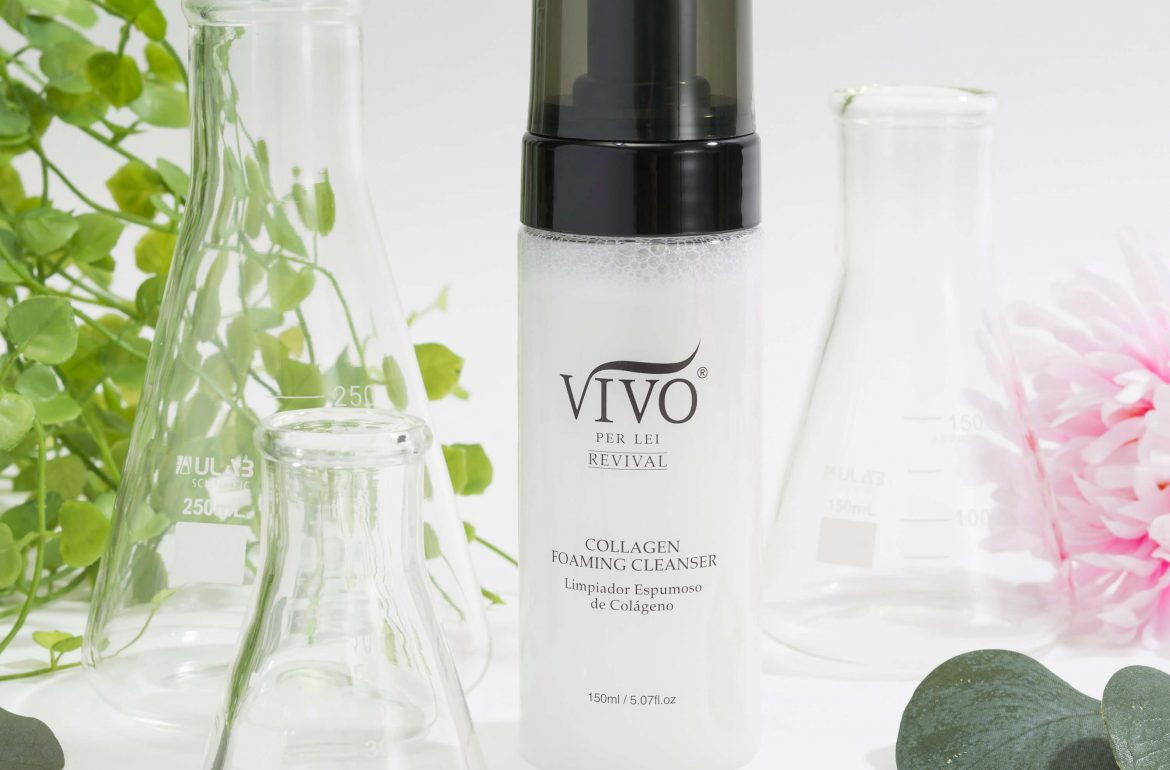 Cleansers come in just about every shape and form imaginable, each one with its own unique set of advantages. However, recently, collagen cleansers have been making headlines, with more and more people raving about the improvements that they bring to the complexion.
What makes collagen cleansers worth trying? And how do you find a formula that actually works? Stick with Vivo Per Lei – we're about to explain!
What are Collagen Cleansers?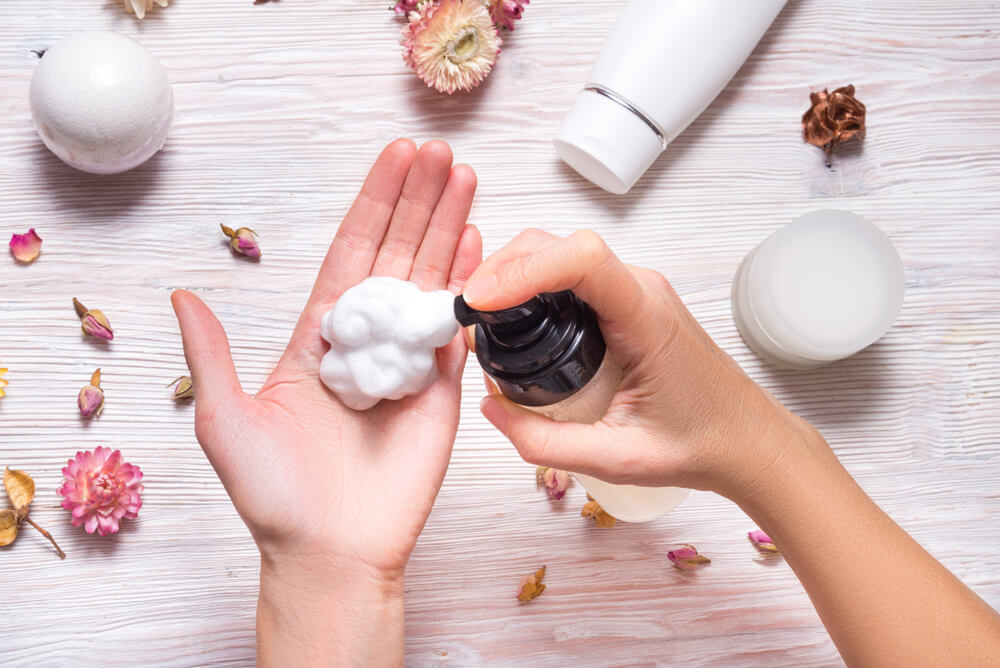 It's simple – collagen cleansers are cleansers that have been infused with some form of collagen. These cleansers can come in various formats, from thick balms to rich foams, but they all contain collagen.
Here at Vivo Per Lei, our Collagen Foaming Cleanser contains soluble collagen. This is a form of collagen that the skin simply loves, and is a great one to use topically to experience a wide range of benefits.
What are the Benefits of Using a Collagen Cleanser?
There are a number of benefits that come from using a collagen cleanser.
For starters, soluble collagen is an extremely hydrating ingredient. It leaves the skin feeling deeply reinforced too, with this newfound sensation of resiliency being particularly appreciated by people with mature skin.
Even better, collagen acts as an antioxidant. This means that it'll have your skin feeling protected against environmental damage, while also helping to reduce the visible signs of skin aging.
How to Choose Between the Many Collagen Cleansers Out There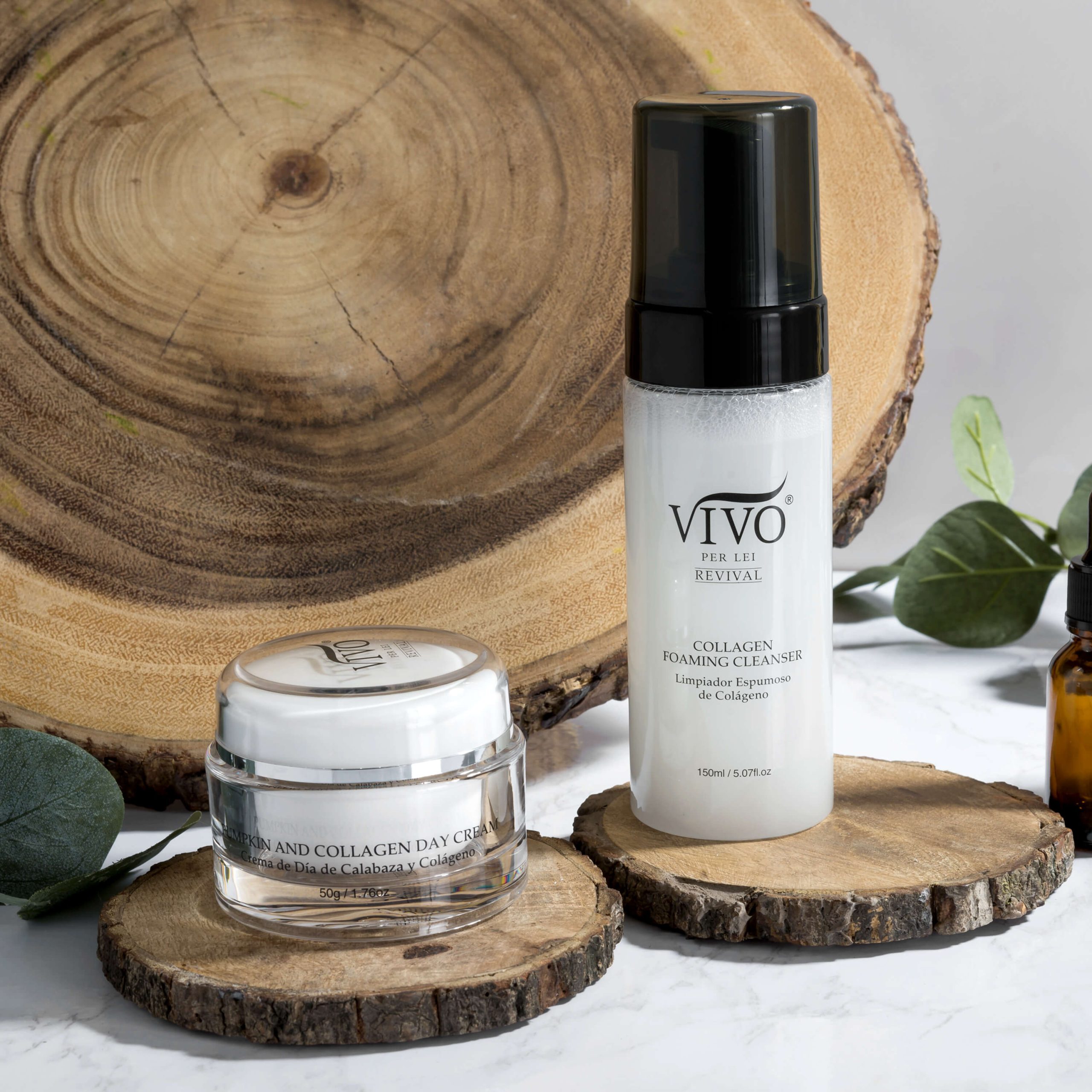 With so many collagen cleansers to choose from, how do you know which one to pick?
Here's a rough guide to help you out:
Pick a Hydrating Formula
While collagen may be a hydrating ingredient, cleansing agents can still sometimes leave the skin feeling dry. For this reason, it's always best to pick collagen cleansers that incorporate other hydrating ingredients too.
The Collagen Foaming Cleanser from Vivo Per Lei, for example, contains glycerin and urea. Both of these are humectants that have moisture-binding properties. They give the complexion a plump, voluminous, and hydrated finish, which is exactly what you want to see after cleansing!
Look for Collagen Cleansers That Also Contain Vitamins
Skincare is always more effective when multiple antioxidants are combined. So, in order to make the most of collagen's benefits, look for a cleanser formula that brings it together with proven antioxidant ingredients.
That's exactly what we did when creating our Vivo Per Lei Collagen Cleanser. In addition to collagen, we also added in vitamin A, vitamin C, and two forms of vitamin E. Together, they'll work to give your complexion a brighter, tighter, and more younger-looking finish.
Collagen Cleansers That Gently Exfoliate Will Help to Brighten Your Complexion
If dullness or roughness are major skin concerns for you, then you may want to consider a collagen cleanser that also contains an exfoliating agent. The key is to go with a very low concentration of the exfoliant, so that the cleanser is still gentle enough to be used daily.
In the Vivo Per Lei Collagen Cleanser, you'll find citric acid. Derived from citrus fruits, this botanical has been proven in multiple studies to brighten the look of the skin, reduce the appearance of enlarged pores, and diminish the visibility of acne.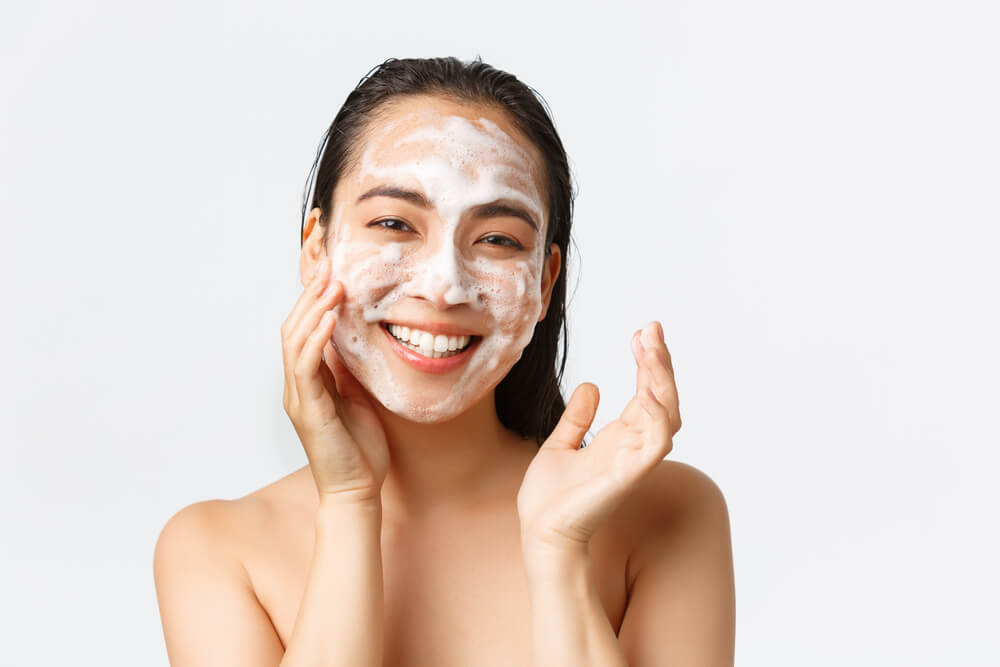 Peptides Would Be the Cherry on Top
The final ingredient group that we would recommend looking for in collagen cleansers is peptides. Composed of amino acids, these are fantastic ingredients for combatting the visible signs of skin aging. They're ideal for kickstarting a skincare routine designed for mature skin.
The Vivo Per Lei Collagen Foaming Cleanser contains two peptides; palmitoyl oligopeptide and palmitoyl tetrapeptide-7. Not only will this duo help to give you a smoother appearance, but they'll also leave your skin feeling soft and moisturized.
Choose a Formula That Can Be Used Daily
Some collagen cleansers are designed to give the skin a deeper clean. They're more like exfoliants than cleansers, meaning that if you use them every day, you're likely to do some damage to your skin.
Cleansing daily is essential. For some people, such as those with oily skin, cleansing twice a day may even be necessary. For this reason, it's important to look for a collagen cleanser that's safe enough to be used this often.
How do you know how gentle a cleanser is?
By taking a look at the main surfactant that it uses. Some are extremely harsh on the skin. This is why, at Vivo Per Lei, we used Cocamidopropyl betaine as the primary surfactant in our Collagen Foaming Cleanser.
Derived from coconuts, this ingredient not only bonds to impurities to allow them to be lifted away from the skin, but also offers up hydrating properties. It helps to give collagen cleansers a beautifully creamy consistency too, which makes them a delight to apply. It gives a cleanser such a luxurious feel on the skin.
Look for a Format That Appeals to You
Like we said earlier, collagen cleansers come in different forms. Here at Vivo Per Lei, we decided to make ours a lightweight solution that lathers up into a satisfying foam when it's massaged into the skin. It's a formula that can be used on all skin types!
Unlike many of the other foaming cleansers out there, ours doesn't leave the skin feeling stripped and vulnerable. Instead, the silky-feeling foam gently lifts impurities and debris to give the skin a refreshed glow.
Other Collagen-Infused Products From Vivo Per Lei to Complement Your Collagen Cleanser
If you really want to maximize on a particular ingredient, then it's often best to try to add it in at multiple stages of your skincare routine.
So, if collagen is what you'd like to focus on, then try to find some other high-quality collagen-infused formulas that you can apply to your skin after you're done with your collagen cleansers.
We have a few Vivo Per Lei options that you can choose from:
The Collagen Eye Firming Cream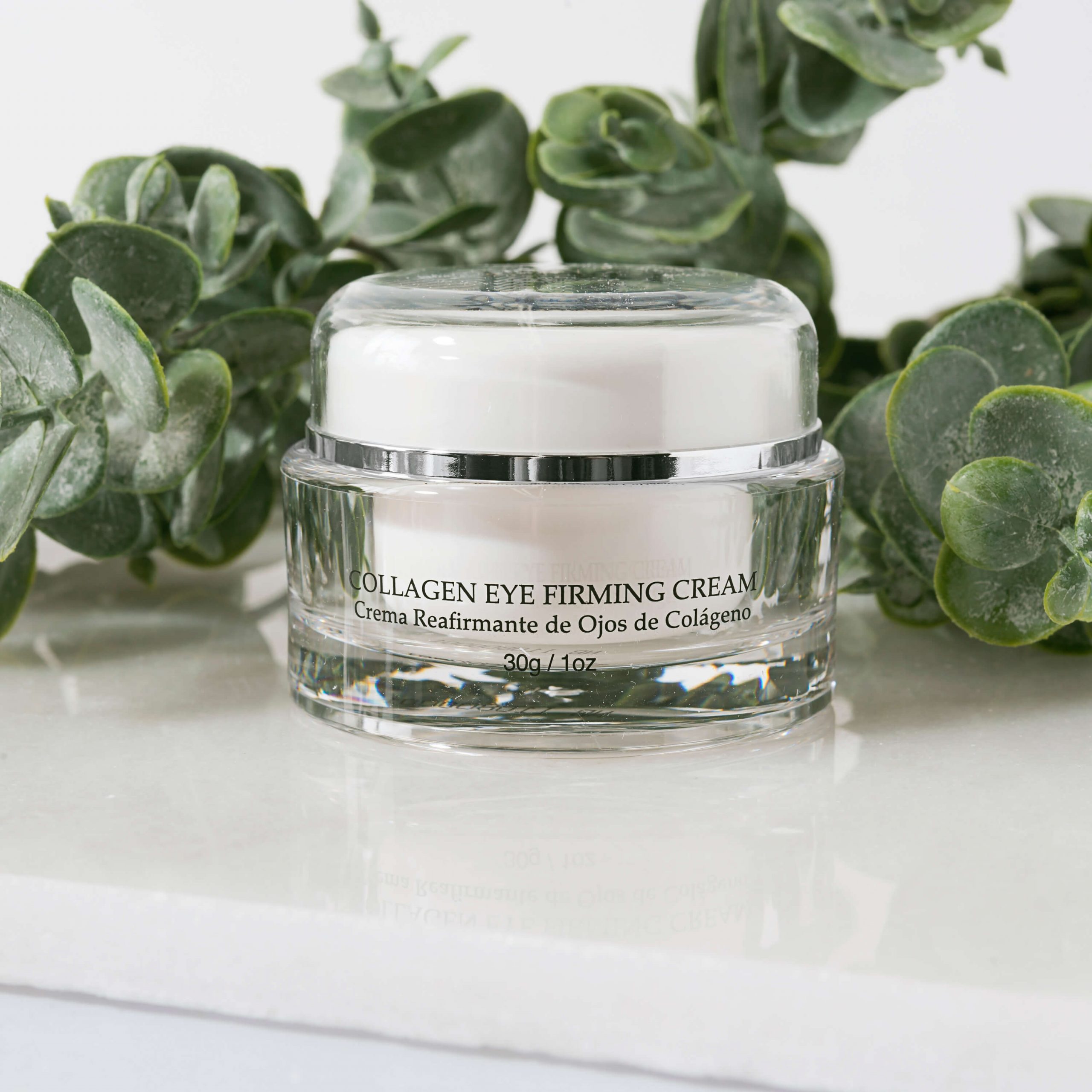 Struggling with the appearance of fine lines and wrinkles around your eyes? Or perhaps your eyes simply seem to look tired and dull each and every day.
Either way, try turning to Vivo Per Lei's Collagen Eye Firming Cream.
It contains multiple humectants and plant oils to moisturize the skin, which the skin around the eyes needs since there are fewer sebaceous glands in this area.
However, that's not all it does. It's loaded with niacinamide and licorice root extract to brighten and lighten the look of dark circles and discoloration, while retinol and hemp seed oil tackle the visibility of wrinkles.
Add to this a good helping of hydrolyzed collagen and you have yourself a cream that'll soon leave your eye area looking wonderfully firmer, smoother, and brighter.
The Pumpkin and Collagen Day Cream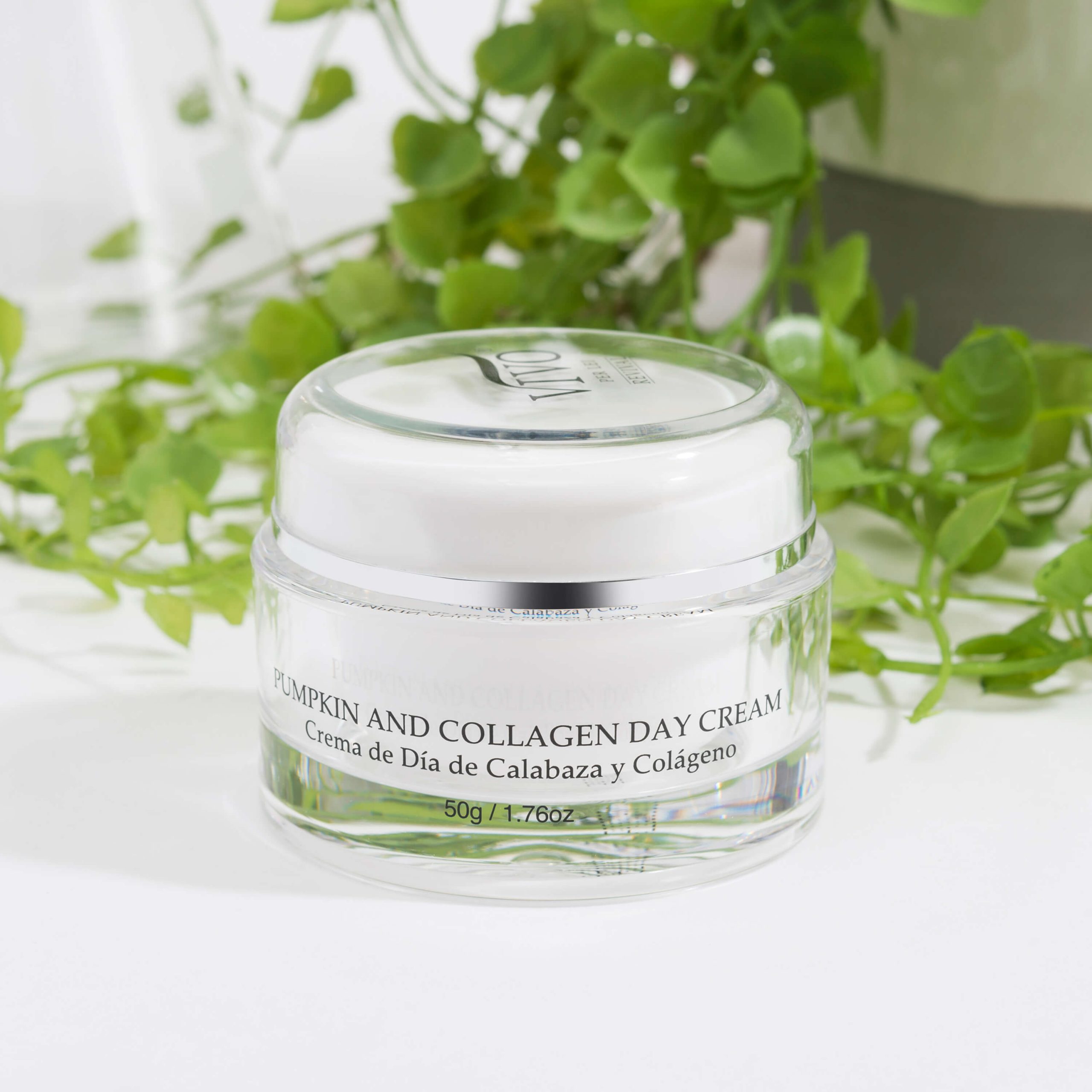 If you aren't yet in the habit of wearing a day cream each and every day, it's time to start, and the Pumpkin and Collagen Day Cream from Vivo Per Lei is the perfect place to begin.
Why do you need a day cream?
Because your skin faces such an environmental onslaught over the course of each day. From pollution in the air to cleaning chemicals around your home to the severe damage caused by UV rays, all of this accelerates the rate at which your skin visibly ages.
Our Pumpkin and Collagen Day Cream will leave your skin feeling protected and resilient. It pairs hydrolyzed collagen with pumpkin seed oil, an ingredient that has a very high vitamin, mineral, and omega fatty acid content. These compounds are just what your skin needs to see it through the day.
You'll also find cucumber fruit extract and allantoin in this formula to soothe and refresh the feel of your skin, plus sodium hyaluronate and aloe extract to hydrate your complexion.
The Activated Charcoal Facial Mask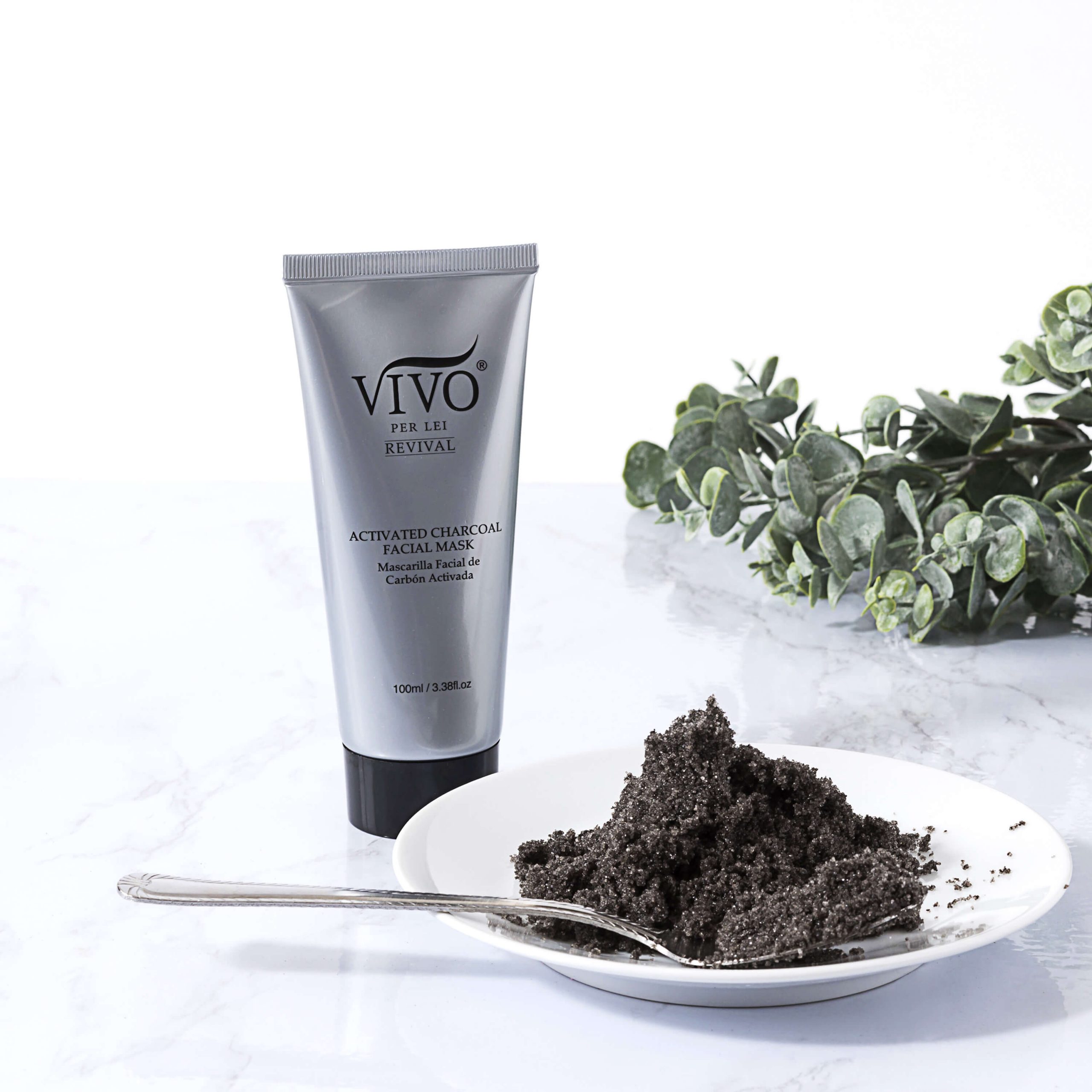 It's always good to treat your skin to a little extra TLC at times, and our Activated Charcoal Facial Mask will help you to do just that.
If you've never used a charcoal mask before, you're in for an amazing experience. Not only will it give you the opportunity for a few Insta-worthy selfies, but it's also a great ingredient for detoxifying and purifying the feel of your skin.
If your skin looks dull, congested, and lackluster, you'll love the radiance this face mask brings to your complexion.
Don't Forget to Use a Toner!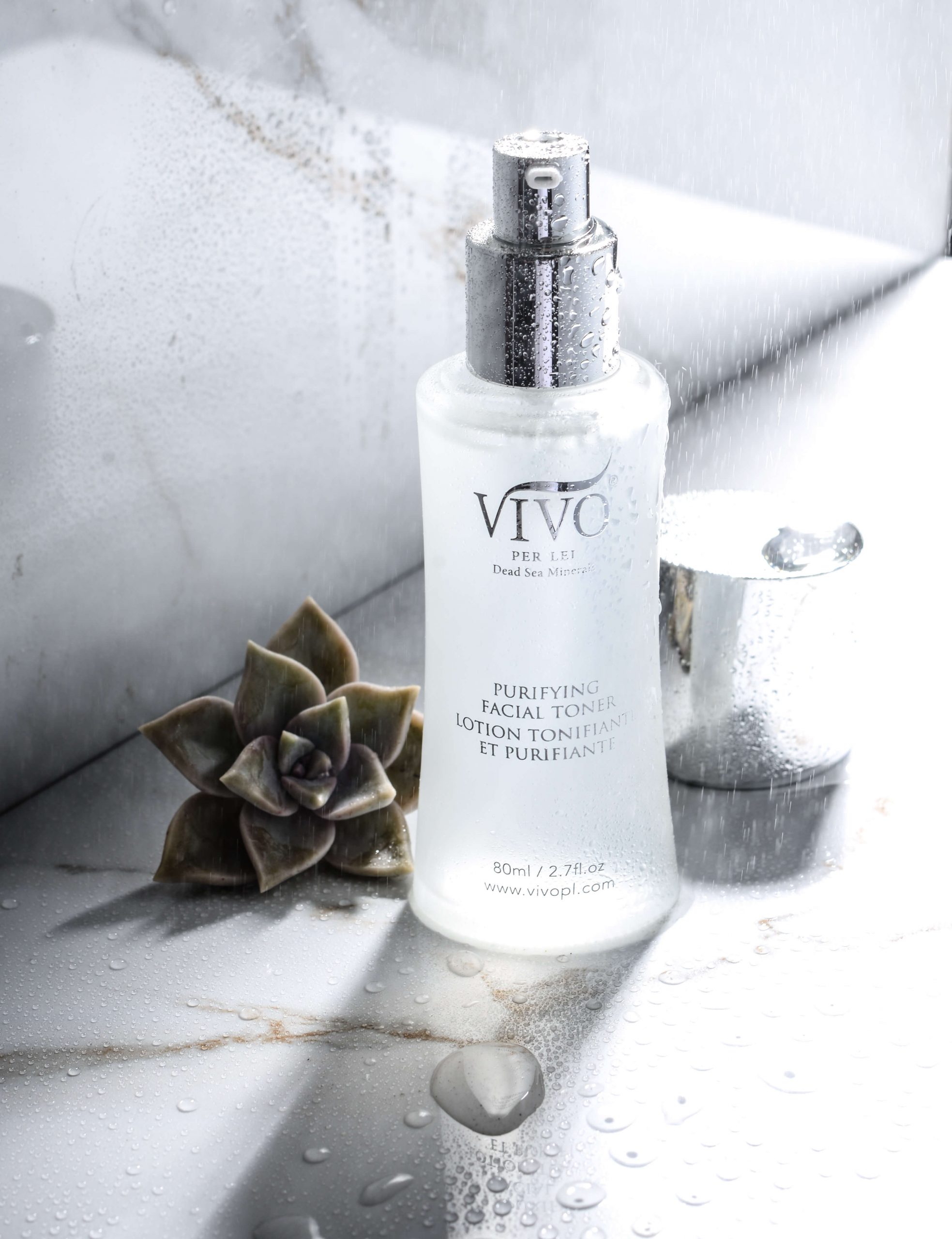 One important tip that we'd like to share…
If you want your collagen cleansers, as well as any other collagen skincare products that you use, to be as effective as possible, it's always a good idea to add a toner in.
This is a step that follows on from cleansing. Not only does it leave the skin feeling balanced and prepped for the rest of your skincare routine, but it'll also add in an extra layer of hydration, complementing the hydration provided by your collagen cleanser.
Don't yet have a go-to toner?
Try the Purifying Facial Toner from Vivo Per Lei. It's infused with Dead Sea minerals, which offer up several skin-enhancing properties. You'll also find niacinamide in this blend, which balances the look of an uneven skin tone.
To leave the skin feeling refreshed and hydrated, we've used glycerin, hyaluronic acid, and allantoin. It'll give your skin such a rejuvenated sensation!
Do You Still Need to Exfoliate if You're Using Collagen Cleansers Daily?
Since collagen doesn't have any exfoliating properties, you definitely still need to exfoliate. This applies even if you're using a collagen cleanser each day.
However, exfoliation isn't something that should be done daily. Going overboard with this can sometimes do more harm than good. Instead, we'd recommend exfoliating between 1-3 times a week, depending on your skin type.
We love the Vivo Per Lei Facial Peeling. This lightweight gel effectively removes dead skin cells to give the skin a brighter and smoother finish. It'll rid your skin of any deep-seated dirt, along with makeup particles and other product residue, leaving your skin feeling light and carefree.
Conclusion
Hopefully, this guide has taught you all you need to know about collagen cleansers – from understanding what they do, to knowing how to pick the best formula, to discovering other collagen-infused skincare products that you can pair them with.
No matter your skin type or the skin concerns you may be dealing with, topical collagen offers up a number of complexion-enhancing benefits, making collagen cleansers well worth adding to your skincare routine.
Click here to browse more of Vivo Per Lei's bestselling products.
---