Skincare for Spring: 6 Changes to Make to Your Routine
Spring is just around the corner, and we can't wait – we bet you can't, either! But did you know that your skincare for spring needs to be a little different from your skincare during any other season? After the cold months of winter, dermatologists agree that you definitely need to change up your routine in a big way!
You might be wondering: what should you be doing to take better care of your skin? Don't worry – Vivo Per Lei has the answers!
There are many things to keep in mind when choosing your skincare. If your skin is dry, you may have slightly different considerations than someone who has oily or combination skin. That said, there are a few universal changes we would recommend to make sure that you've adapted your skincare for spring, and are giving your skin the best chance of looking supple, smooth, and youthful.
What's Different About Skincare for Spring?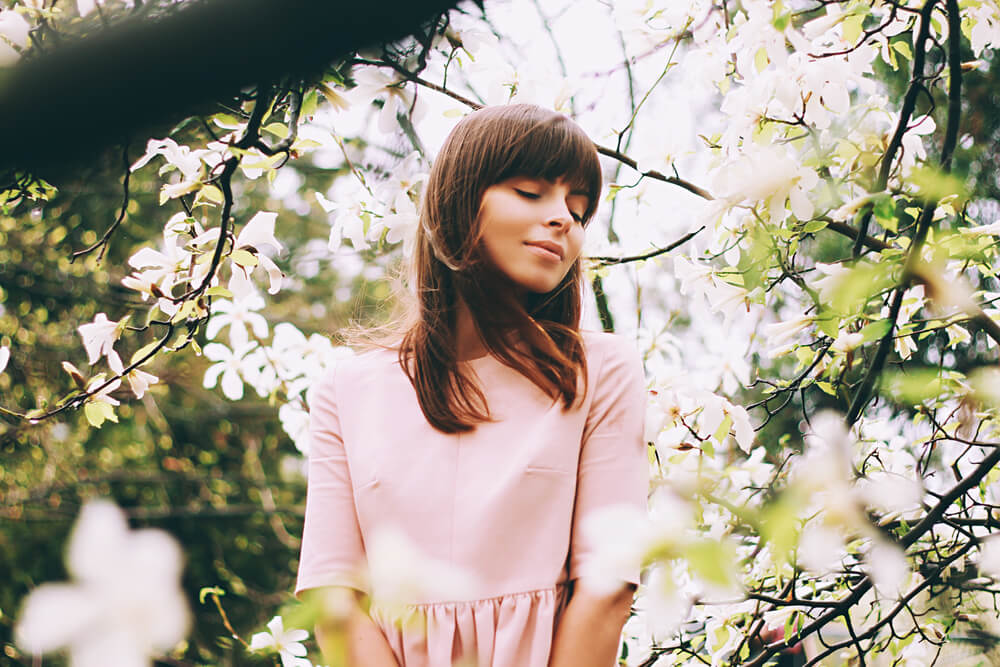 It may seem like you could just continue with your normal skincare routine. However, you'll get better results if you adapt to the seasons. We all know that sunlight can have a good effect on your skin (who doesn't love a beautiful, sun-kissed glow!), but it may also have less savory effects.
If you're not careful, too much sun may lead to wrinkles or even skin cancer. But did you know that other weather conditions can also affect your skin? Cold temperatures, harsh winds, and changes in humidity can all have their own effect on your skin.
Spring is the season when you have to be the most careful about rapid changes in the weather. We've all left home in the morning thinking it was going to be a beautiful day, only to find that the afternoon is cold and rainy. That's why it's important that you adapt your skincare for spring and everything it brings with it – good and bad!
Now, what does that mean? Let us explain…
Cleansing – the Foundation of All Skincare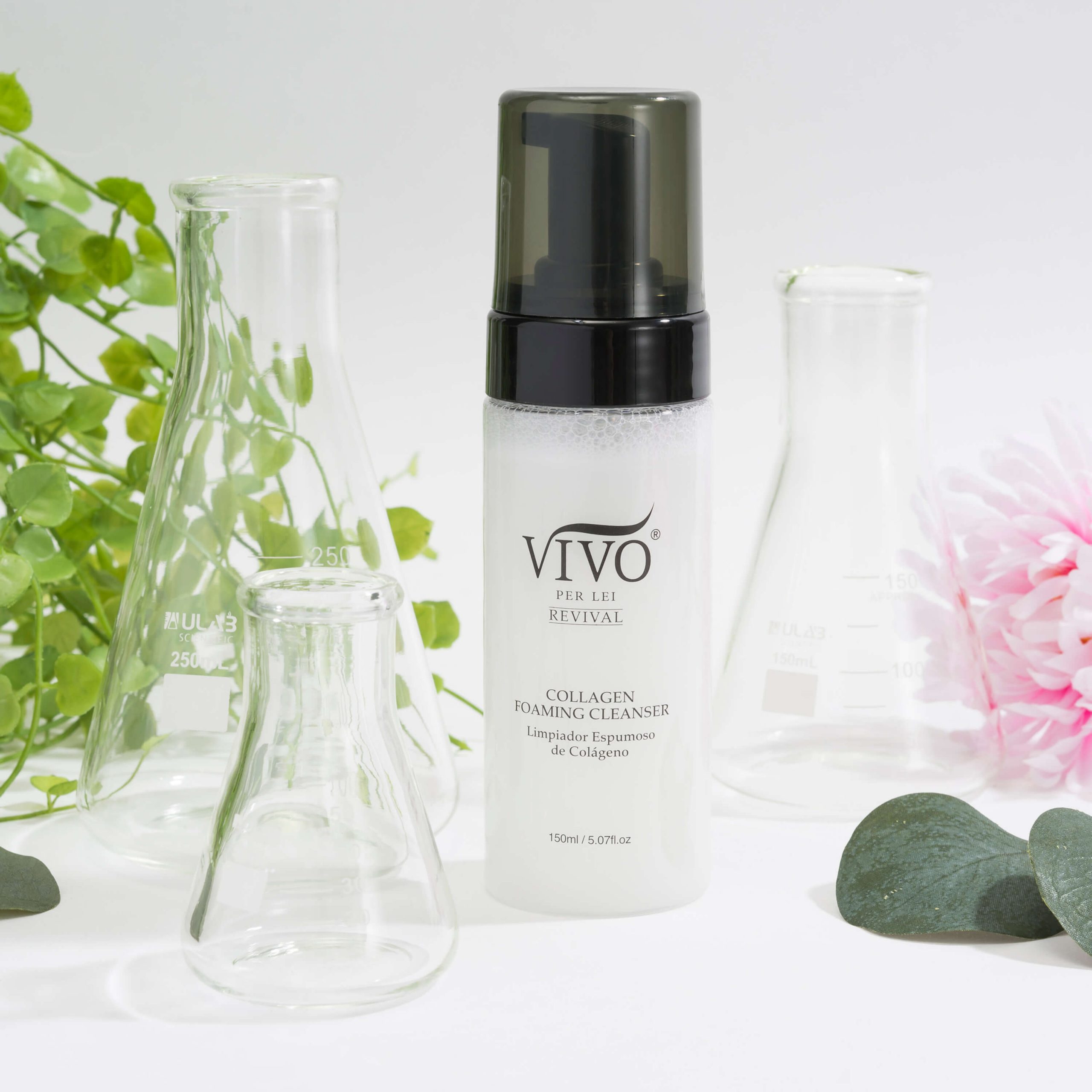 We're sure you know that cleansing is important all year round, but it becomes even more important in spring. The weather is changing and it's getting warmer, you're spending more time outside… you definitely need to make sure your cleansing routine is on point!
You need to make sure you're using a cleanser that can handle cleansing your skin of any makeup residue, as well as environmental pollutants. Even pollen can pose a problem in spring – if you're not cleansing properly, you may be depositing pollen on your pillows as you're sleeping. This can pose a problem if you're allergic, or just because you're rubbing your face on a foreign substance all night.
So what should you keep in mind when choosing a cleanser that will ensure your face feels fresh and clean for spring? Use a gentle cleanser that doesn't dry out your skin, like the Vivo Per Lei Foaming Facial Cleanser. Containing therapeutic Dead Sea minerals and other therapeutic properties, it cleanses your skin while soothing the feeling of any irritation.
And because it doesn't contain any harsh chemicals, you don't need to worry about using it as a daily cleanser. For best results, follow it up with the Vivo Per Lei Purifying Facial Toner, which will soothe the feel of your skin further and help it settle down after a long day.
Should You Use Retinol, and If So, How?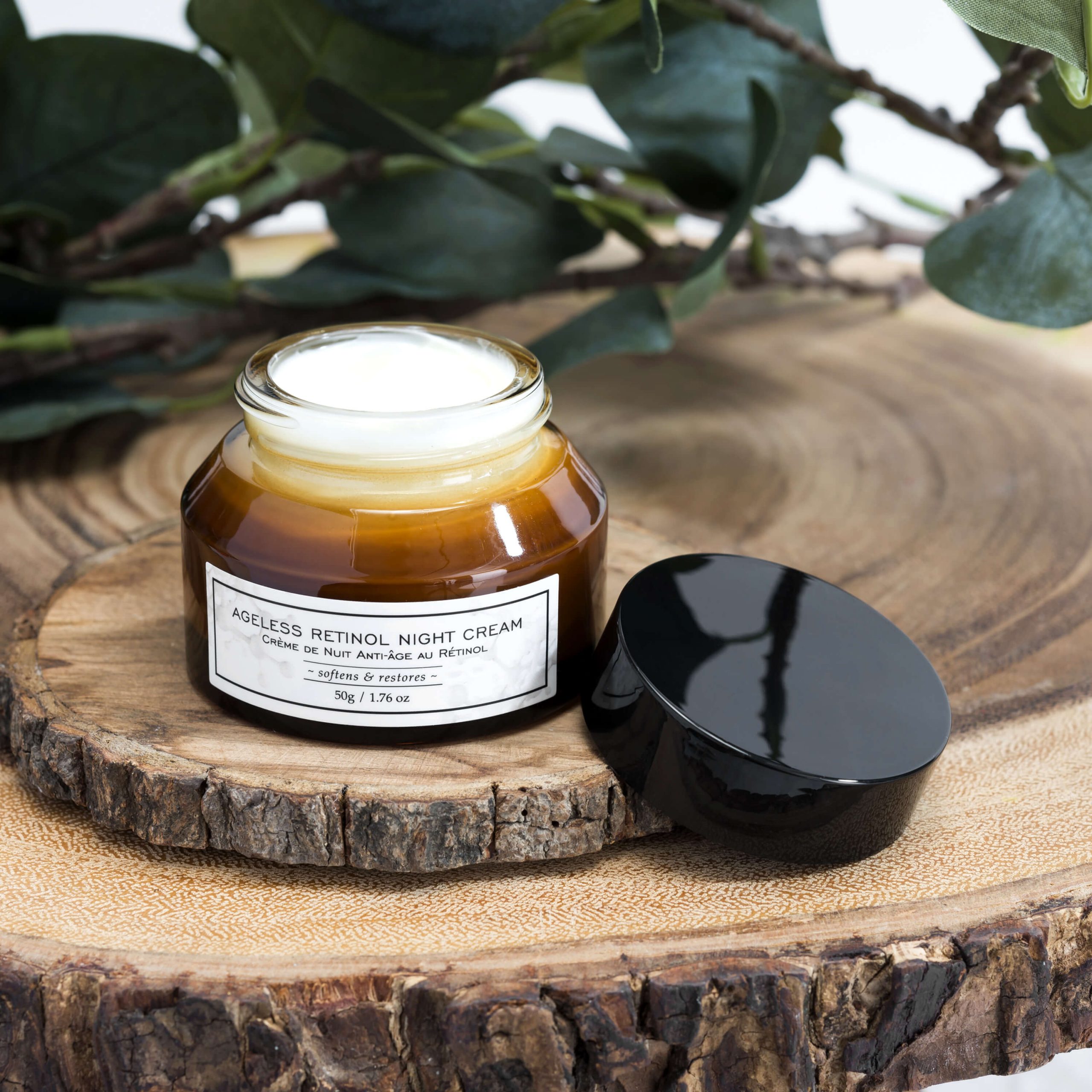 When discussing skincare for spring and summer, retinol is a hotly debated topic. Retinol is seen as a holy grail ingredient, and dermatologists certainly love it for its many properties. The downside is that it may react negatively with sunlight.
Retinol helps decrease the appearance of aging, like fine lines. However, if you're using retinol on your skin, you do need to be more careful to protect your skin from the sun's rays. And you don't only have to be careful with your skin – direct sunlight can make the retinol itself less effective. That's why there is still debate. Some experts think you shouldn't use retinol in spring and summer at all, while others feel that the benefits outweigh the risks.
So, what is the truth?
Contrary to what some people think, it's absolutely fine to use retinol during spring and summer. They're right that you should be a little more careful in how you're using it, though. One thing you can do to combat the negative effects of retinol and sunlight is using a night cream with retinol, like the Vivo Per Lei Ageless Retinol Night Cream.
Since you're applying the retinol at night, that means that by the time you step into the sun, your skin has already benefited from the retinol overnight. It's no longer sitting on top of your skin, and so won't be affected by sunlight. But don't get too cocky – you should still be careful to remember to use sunscreen!
Make Sure You're Using the Right Moisturizer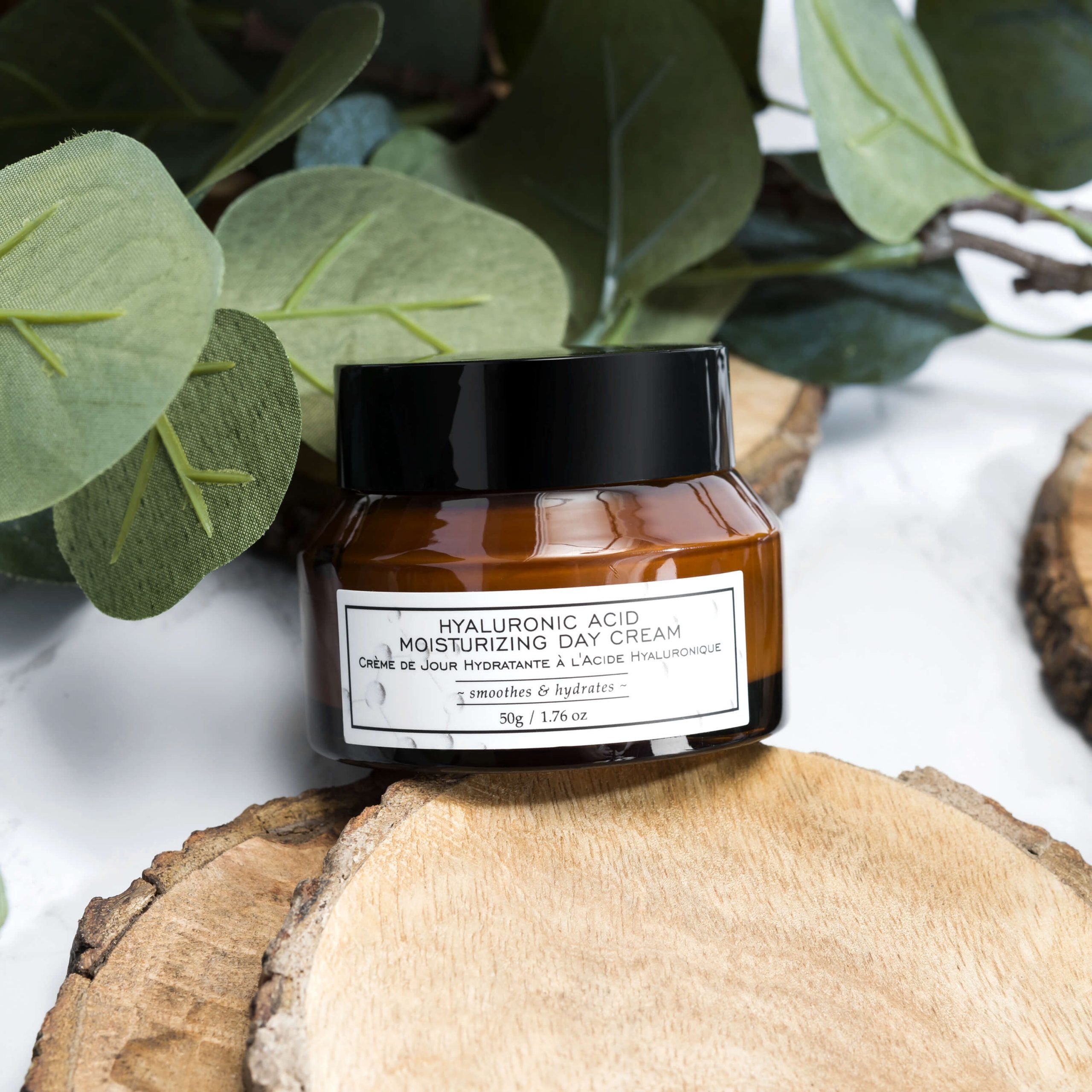 In the winter, you may have been using a creamier, thicker moisturizer. However, as we're moving into the warmer months of the year, you need to be thinking differently about your moisturizer. The creamy moisturizer that hydrated your skin in the winter may be too thick for the spring. It could end up clogging your pores and leading to breakouts in the warmer, more humid months.
Instead, try something lightweight that will work to highlight your skin's natural spring glow, like the Vivo Per Lei Hyaluronic Acid Moisturizing Day Cream. Hyaluronic acid is an ingredient that will ensure your skin is feeling intensely hydrated. 
Use Hydrating Products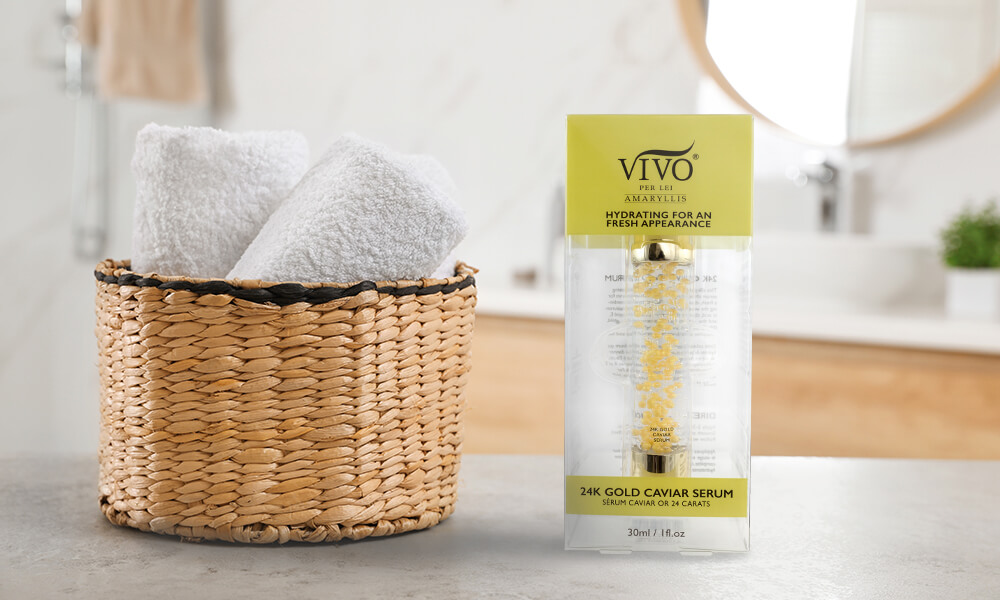 When choosing skincare for spring, your moisturizer shouldn't be doing all the heavy lifting. If you're only looking for your moisturizer to hydrate your skin, you're missing out on a lot of opportunities. There are many different ways to ensure that your skin is getting enough hydration. By attacking the problem from several different angles, you will find the best solution.
What's the best way to get started? Make sure to use a good serum.
A serum should be used before your moisturizer for best results. The serum can be layered in to boost the hydrating properties of all the other products you're using, including your moisturizer. There are many different serums that can help you achieve different things, so which one you should use depends entirely on what you want to achieve.
If your main priority is ensuring that your skin feels supple and smooth, the Vivo Per Lei Collagen and Hemp Seed Serum Capsules are a great choice. Containing important amino acids, this serum can help smooth the look of fine lines and ensure your skin retains its youthful appearance.
If, on the other hand, you're looking to boost your skin's natural spring glow, the Vivo Per Lei 24k Gold Encapsulated Serum Capsules will help you find your inner light and restore the look of your skin. 
The best part is that since both the serums come in convenient capsules, they're easy to take on vacation, which you're surely planning a few of during this time of year!
Peel the Winter Off With the Right Exfoliator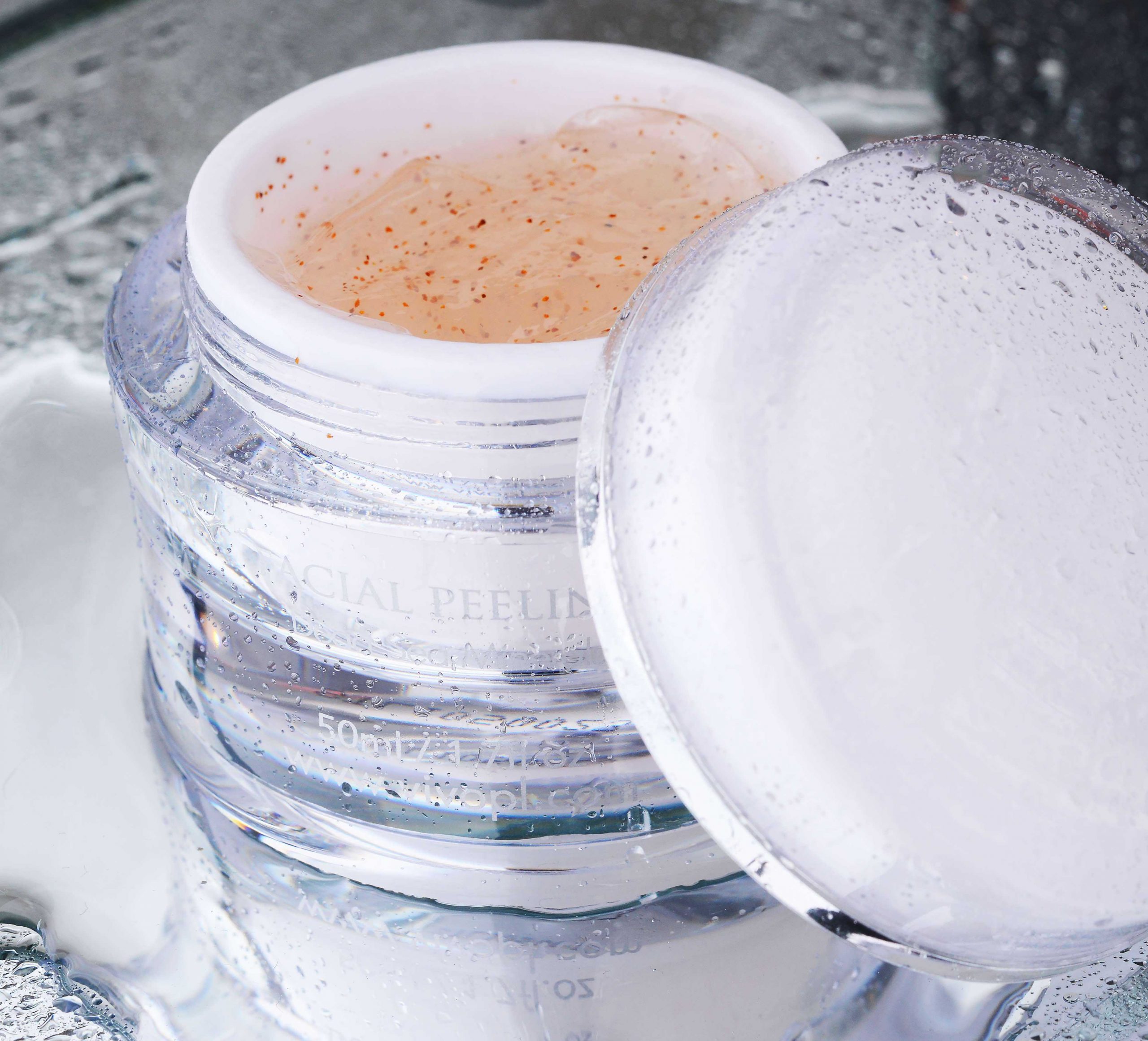 What are the key differences between skincare for spring as opposed to skincare for summer? One important thing to remember is that during winter, a lot of biological processes slow down significantly. This is something that can also affect your skin. It may not be as easy to shed those dead skin cells. So, in the spring, your skin might need a little extra help.
Using the right exfoliator will ensure that your skin gets all the help it needs. A product like the Vivo Per Lei Facial Peeling Gel will leave your skin looking moisturized, cleansed, and gently exfoliated, all at the same time.
And remember, it's important to use the right exfoliator on your face. Physical exfoliators, like salt scrubs or sugar scrubs, have a tendency to be too harsh for the sensitive skin on your face. If you instead use a gentle chemical exfoliator, you're helping your skin reap the benefits of an exfoliating product, without risking any of the negative effects of physical exfoliators.
So, if physical exfoliators are too abrasive for the skin on your face, what are they good for?
If you'd like to try a physical exfoliator, try using it on your body instead. The Vivo Per Lei Salt Scrub has been formulated for use on the body, as part of your shower routine. The skin on your body is less sensitive than the skin on your face, which means that you can confidently use a more abrasive exfoliator.
Protect Your Skin From the Sun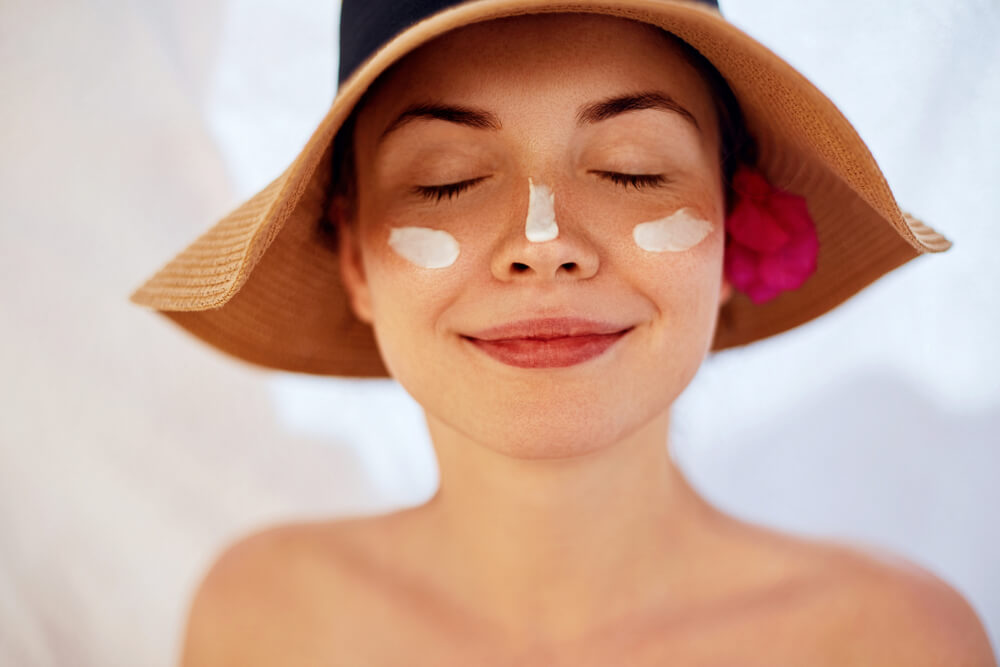 No article about skincare for spring would be complete without mentioning sunscreen. For maximum protection and best results, you should be using sunscreen all year round – yes, even in winter. But it's extra important during the months that the sun is shining a little brighter.
It may seem like it wouldn't be too important to use sunscreen during spring – after all, the sun isn't out in full force and isn't shining as bright as it will be in the summer, right?
Wrong. In spring, while the sun might not seem as bright and the days are still a little bit shorter, it's still really important to protect your skin from harmful UV rays.
And, as we've mentioned, sunscreen is extra important when using skincare with active ingredients, like retinol. When it comes to sunscreen, it's always better to err on the side of caution and use it more often than you think – your skin will thank you for it.
Taking Care of Your Skin Year-Round
So there you have it, those are the six most important changes you can make to the routine you use for your skincare for spring. It's important to take care of your skin all year round, and use different products depending on what climate you're in.
If you take good care of your skin, you can keep it looking youthful for longer. With the right products, you will be able to achieve the look and feel you want.
So, to recap on what you've learned, here are the six most important changes you can make to your skincare for spring:
Use the right cleanser for your skin. Make sure that it's a gentle, hydrating cleanser, and for best results, follow it up with a gentle toner.

Don't be scared to keep using retinol – but make sure to do it in a responsible way

Use a lighter weight moisturizer than you would during winter, to ensure you don't break out

Don't make your moisturizer do all the heavy lifting – use other hydrating products as well

Use a gentle peeling solution on your face, to help your skin get rid of dead cells. On the less sensitive skin on your body, you can use a more abrasive exfoliating solution

And finally, make sure you're protecting your skin from the sun
If you follow these guidelines, you will make sure that your skin will look smooth, hydrated, and supple throughout the year. As the seasons change, you will always be able to find a product that will suit your skin at Vivo Per Lei.
---