7 Ingredients That Pair Well With Hyaluronic Acid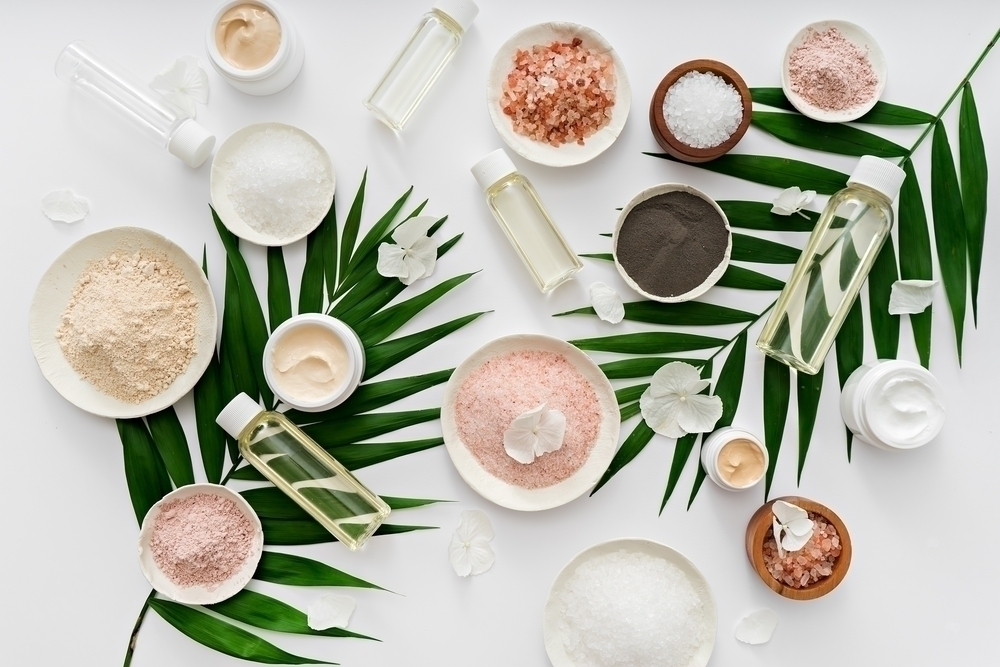 The sun is about to set on another summer and it's a great time to take steps to fight off the dry, dull, and damaged look that you have been noticing in the mirror lately. 
At Vivo Per Lei, we know how the signs of an aging complexion may be affecting your confidence.  
We also know a little secret…  
It's about Hyaluronic Acid. It's the fountain of youth ingredient that you have been looking for, and it's the key to achieving plump, moist skin. Using products infused with Hyaluronic Acid will restore your skin, as well as your confidence.
This brings us to our Vivo Hyaluronic Acid Day Cream. It's a high-quality, one-of-a-kind day cream that combines the magic of Hyaluronic Acid with Jojoba Oil, Coconut Oil, and Vitamin E, as well as several other powerful anti-aging ingredients that help your skin achieve hydrated bliss.
The reason our day cream is so popular with our customers is that it's packed with ingredients that pair together with Hyaluronic Acid to make it even more effective. These ingredients, working together with Hyaluronic Acid, will leave your skin fully hydrated.
Intrigued? Read on to get the lowdown on Hyaluronic Acid, how it's a gamechanger for your skin, and which ingredients work well in combination with Hyaluronic Acid to give you gorgeous, more youthful skin. 
What is Hyaluronic Acid?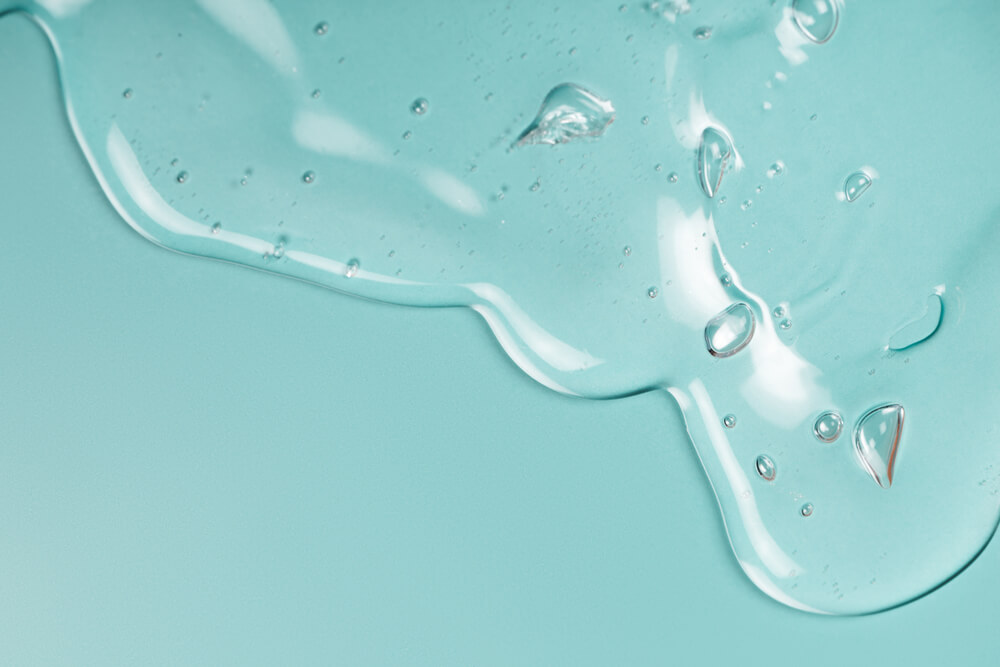 A favorite of dermatologists, Hyaluronic Acid is naturally occurring in your body. It's a sugar that works alongside its salt, Sodium Hyaluronate, to keep your skin hydrated, glowing, and youthfully plump. 
You've likely heard that the production of Collagen and Elastin decreases substantially as you age. Unfortunately, the production of Hyaluronic Acid does too. It's a real bummer.
But, guess what?
Applying skincare products infused with collagen and elastin boosting Hyaluronic Acid can help keep your skin more hydrated, healthy, and with a stronger barrier to ward off signs of aging and damage.  
Vivo Per Lei has formulated many of our products with Hyaluronic Acid, such as our Vivo Hyaluronic Acid Day Cream. The Hyaluronic Acid in our day cream can absorb up to a thousand times its weight in water. And because it can hold onto water, it can be used topically to help bring the moisture back to your skin, help your skin stay hydrated, and restore its elasticity.  
Benefits of Hyaluronic Acid
Returns moisture to the skin

Helps the skin hold onto moisture

Plumps wrinkles and fine lines

Leaves skin dewy

Nourishes skin

Improves skin's barrier to environmental stressors
Pretty amazing, right?
Yet one thing you'll want to be aware of when you are shopping for products containing Hyaluronic Acid is that some ingredients work amazingly well in tandem with this ingredient, boosting its effects.  
Let's take a closer look at the ingredients that pair well with Hyaluronic Acid when they are combined in skincare products.
Ingredients to Pair with Hyaluronic Acid
At Vivo Per Lei, we know that the reason our products containing Hyaluronic Acid are so popular is that we've found the perfect ingredient partners to combine with Hyaluronic Acid. 
Our Vivo Hyaluronic Acid Day Cream was developed with Hyaluronic Acid, Jojoba Oil, Vitamin E, Glycerin, Salicylic acid, and Allantoin. These ingredients, as well as several others, pair together to form an anti-aging elixir that has our customers raving.
Below, we've compiled some of the ingredients in our Hyaluronic Acid Moisturizing Day Cream. We've got the information you're looking for on how these ingredients in particular pair so perfectly with Hyaluronic Acid and work in tandem to deliver gorgeous, youthful skin.
Jojoba Oil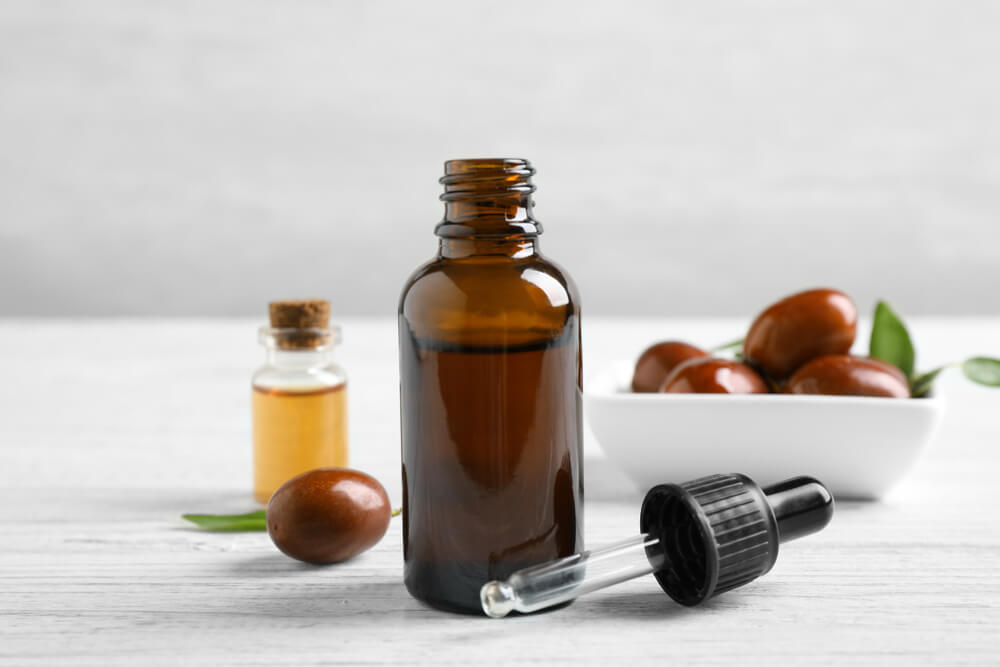 Sourced

from the nut that grows on this perennial plant that grows in North America

Has many healing properties including treating acne and dry skin
As an antioxidant, it helps to soothe and brighten skin, which is why you'll also find the ingredient in our Face Glow Collection

It contains natural forms of Vitamin E

Hypogenic and non-comedogenic

Keeps excess oil from the skin but allows the skin to retain its vital oils

A humectant ingredient, it delivers a double whammy of moisturizing goodness when combined with Hyaluronic Acid.
Coconut Oil
The fatty acids in coconut oil nourish the skin

Contains anti-microbial properties great for treating and preventing acne 

A multi-talented oil, it works best on top of a moisturizer and acts as a sealant, locking moisture into the skin

Aids in the treatment of dry skin and eczema

Minimizes the look of dull skin bringing hydration to the skin

Preserves smoothness of skin

Helps to repair the skin's natural barrier
Vitamin E
An antioxidant that helps protect skin from free radicals

Popular for its ability to

protect

the skin 

Strengthens skin's defenses and barrier

Used in sunscreens to defend skin for stressors in our environment

Also used to combat frizzy, dry, and unmanageable hair, it's nature's perfect

vitamin

for beauty. This is why we've used it in our Cedarwood Vitamin E Beard Balm

Combine with Hyaluronic Acid for powerful skin protection and a stronger skin barrier to the aging effects of the sun, free radicals, pollutants, and other environmental stressors  
Cacao Seed Oil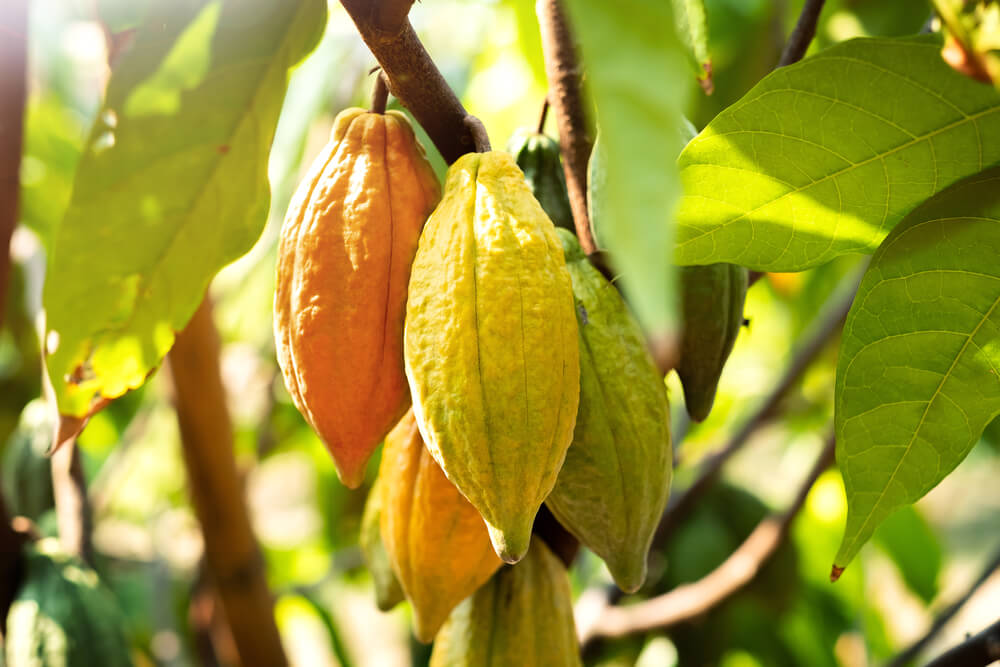 A fatty acid that is also known as cocoa butter

CacaoSeed Oil acts as an antioxidant

Its emollient properties make it the perfect addition to moisturizers 

Reduces skin inflammation, redness, and dark spots

Delivers complex nutrients to aging skin

Helps to prevent sun damage

Improves the appearance of fine lines and wrinkles

When paired with humectant Hyaluronic Acid, the emollient and antioxidant properties of Cacao Seed Oil work together beautifully to improve skin's barrier making it look younger and healthier.
Glycerin
Derived from a variety of plant sources 

Used for decades as an anti-inflammatory 

Used to treat and prevent fungal infections, psoriasis, and eczema

As a powerful humectant, it brings the moisture back to dry and dull-looking skin

Makes skin better able to hold onto moisture

Strengthens skin's natural protective barrier making it strong enough to keep irritants and free radicals at bay

Increases cell turnover – causes cells in your skin's outer layer to speed up maturation which means they'll be replaced by younger cells

Pairs with Hyaluronic Acid to attract and maintain water which is essential to moist, hydrated skin
Salicylic Acid
Suitable for use on all skin types

Gently exfoliates the skin

Strengthens skin's protective barrier

Works in harmony with Hyaluronic Acid by helping to strengthen skin to prevent damage from the sun, pollutants, and other environmental stressors

When paired with Hyaluronic Acid, it works overtime to combat dull-looking skin and irritation

Locks moisture into the skin's out layers
Allantoin
It's found naturally in several plants including beets, chamomile, and comfrey

Allantoin works on all skin types and is gentle and non-irritating

Helps skin wounds to heal faster

Smoothes aging skin

Rapidly increases skin cell production for younger cells

When paired with Hyaluronic Acid, it works to improve the skin's natural barrier to fight off aging damage from environmental stressors.
The Vivo Hyaluronic Acid Moisturizing Day Cream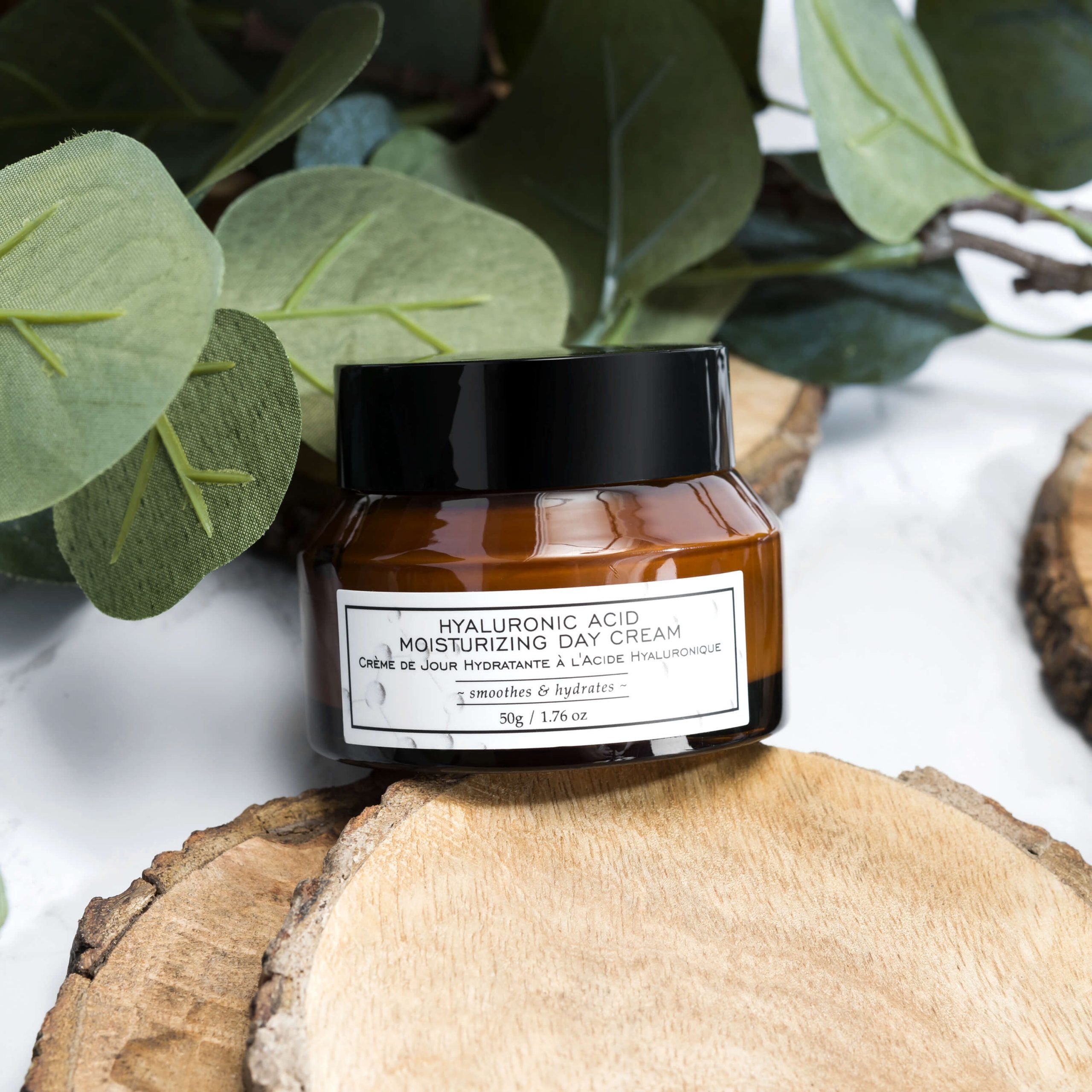 If you're looking to reap the benefits of Hyaluronic Acid combined with the other high-powered, age-fighting ingredients we've mentioned, we recommend our luxurious Vivo Hyaluronic Acid Day Cream. The ingredients in our day cream have been carefully selected and are proven to restore your skin to its youthful glory.
Our day cream is a hardworking multi-tasker that not only moisturizes your skin but provides an invisible shield to any potential damage from exposure to harmful environmental stressors that age your appearance as well.
We've developed our Hyaluronic Acid Moisturizing Day Cream to absorb into your skin deeply and keep it moist and dewy. When used as part of your daily skincare routine, your dull, haggard skin becomes a thing of the past. 
We are beyond confident that once you start using our Hyaluronic Acid Moisturizing Day Cream as part of your daily skincare routine you will:
Turn Heads

– Your dewy, hydrated skin will make people that know you do a double-take.

Look Younger

– By saying goodbye to your fine lines and wrinkles, you'll be sporting a much more youthful complexion. 

Fall In Love With Your Skin Again – Smooth, moisturized skin says confidence. Having gotten rid of the dull and dry look, you'll feel good in your skin and it will show.
Have Healthier Skin

– The Hyaluronic Acid and Vitamin E in our

Vivo Hyaluronic Acid Day Cream

work together to strengthen your skin's barrier to environmental stressors by increasing the production of new skin cells.
So that's it! You've ordered our day cream and it was just delivered. Now how do you use it? 
Fortunately, this product is quick and easy to use: 
How To Use Our Hyaluronic Acid Moisturizing Day Cream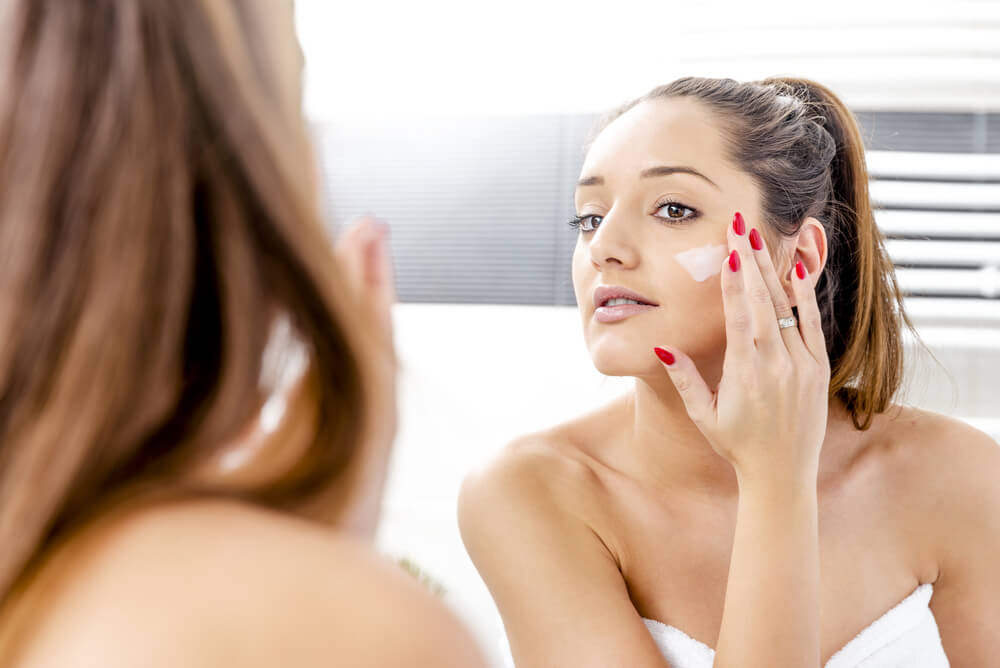 Use a high-quality cleanser to wash your face and neck and pat skin dry with a towel.

Apply your toner, serum, and eye cream 

Twist and remove the cap on the top of the product 

Gather a coin-sized amount of the day cream onto your fingertips.

Using your fingertips, massage the product into your face and neck in circular motions.

Double-check that the cream is evenly distributed over your face and neck. 

You can use a soft towel to wipe away any excess product from your skin.
Tips For Using Hyaluronic Acid Moisturizing Day Cream As Part Of Your Daily Skin Care Routine:
If you can, start your morning skincare routine around the same time each day.

Having a scheduled skincare ritual will help you get in the habit of using the day cream and makes it less likely that you'll forget to cleanse your skin.

A great time to apply moisturizing products is right after you shower.

Be sure to pair your day cream with a high-quality restorative cleanser that removes dirt, oil, and impurities and leaves you feeling clean. We recommend the Vivo Per Lei Collagen Foaming Cleanser.
Pretty easy, right? You'll be on your way to more youthful skin in no time!
In Conclusion
Using skincare products that contain Hyaluronic Acid can take years off of your complexion. You'll find that the ingredient helps your skin hold moisture and speeds up cell turnover, resulting in dewy, plump skin.  
Hyaluronic Acid works even better when paired with the carefully selected ingredients in our Vivo Hyaluronic Acid Day Cream. Why? Because these powerhouse ingredients complement and enhance the anti-aging wonders of Hyaluronic Acid to deliver our customers the youthful skin of their dreams. 
Formulated with ingredients like Vitamin E and Jojoba Oil, our Vivo Hyaluronic Acid Day Cream is the moisturizing day cream that you've been looking for! Dull, lined skin becomes a distant memory with the use of our day cream. And plumpness? You'll never look in the mirror and see that saggy skin again.
At Vivo Per Lei, we have spent time carefully formulating this Hyaluronic Acid moisturizer to address your aging skin concerns. Our goal, as always, is to develop products that deliver targeted results that make our customers feel more confident and beautiful in their skin.
The ingredients in our daytime moisturizer work together with Hyaluronic Acid to restore the health and appearance of your skin.
And we're proud that not only do we design products with the most effective ingredients to address all of your skin concerns, we also take the time to respect the needs of our environment. Our products are all ethically produced, are never tested on animals, and are delivered within 100% recyclable packaging.  
We're confident that you'll think our Vivo Hyaluronic Acid Day Cream is the perfect moisturizer for your skin! Get yours today!
---