Putting Together a Skincare Routine for Your Beard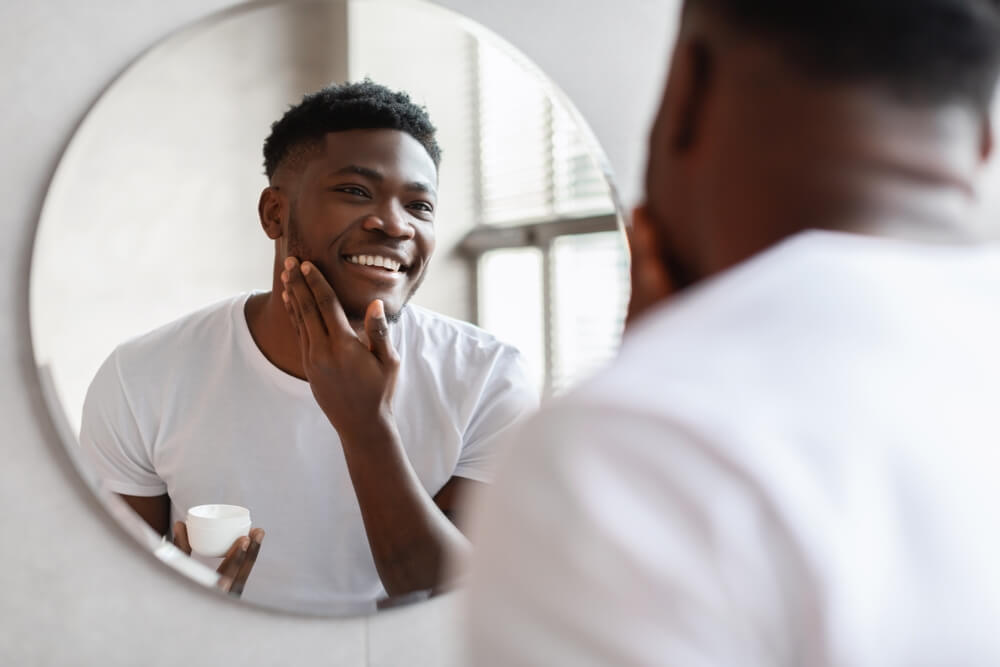 When you think of men's grooming products, the first things that probably come to mind are skincare and bath items. After all, they're the most basic things every man needs in his regimen. But you're forgetting one key part of a man's daily routine — his facial hair.
Sure, not every man flaunts a beard. But with the increasing popularity of growing and maintaining one, beard care is becoming extremely important and prevalent.
Along with this should come a skincare routine designed to complement facial hair. See, when your skin is dry and rough, it affects the hair that grows out of it to make up your beard, making your facial hair feel dry and rough too. So, healthy-feeling, hydrated skin is a must if you want to keep your beard looking soft and silky.
Beard products go hand in hand with skincare. Combining them in one routine is an excellent way to supercharge any man's daily personal care regimen. Plus, it leaves you with soft skin and an even softer beard! Read on as Vivo Per Lei explains how to put together a routine using Vivo skincare for men with beards.
We're Passionate About Men's Skincare and Grooming, Too!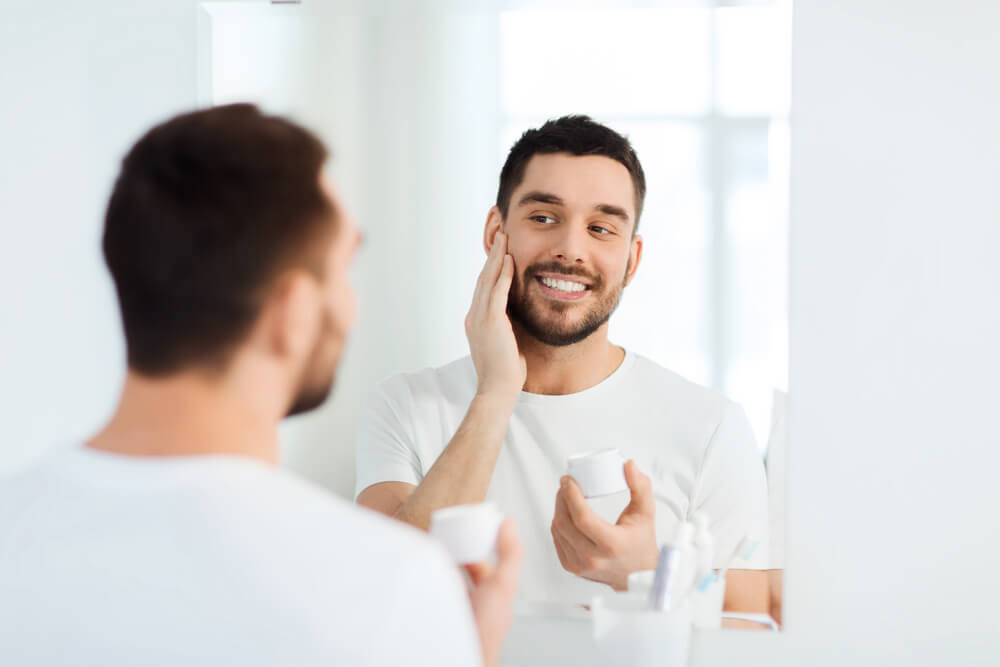 Many people think that skincare is only for women. Well, that's slowly starting to change.
More men are starting to get interested in their outward appearance, and consequently, grooming products formulated for their beards. In fact, the men's personal care market is forecasted to grow and reach a value of a whopping $166 billion this year!
And obviously, we at Vivo Per Lei aren't going to sleep on men finally waking up to the magic of skincare and grooming. Vivo skincare for men has been around for a while, and it's time you try it out!
Like the rest of the products in our collections, they're infused with botanical ingredients that make your skin look and feel better, and your beard appear as valiant and handsome as ever.
Why do we design Vivo skincare for men and their beards?
Simple. Guys' skin tends to heal slower than women's, making it more prone to dark spots and blemishes. That sounds off the sirens for anyone who shaves. Nicks and cuts make any man susceptible to scarring. So, it's a must that you care for your skin — and your beard, while you're at it.
The ideal skincare routine includes steps for both your skin and your facial hair. Here's each step you need to put together the best regimen for your beard and complexion using Vivo skincare for men.
1. Cleanse Your Skin Thoroughly Before Doing Anything to Your Beard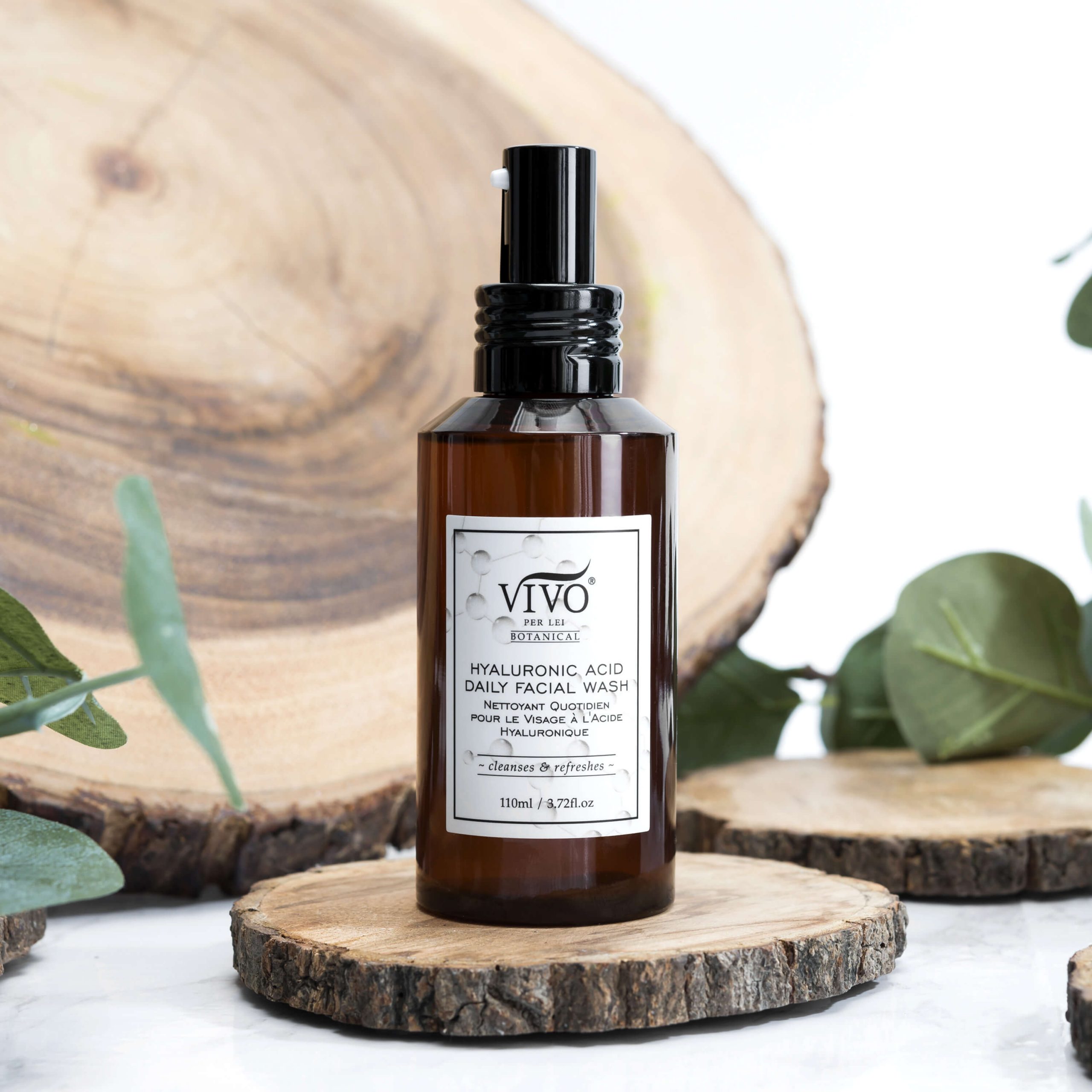 The first step of any good skincare routine is, of course, cleansing. That way, you can wash the grime and sweat that have accumulated on your skin and beard since your last wash.
Cleansing is also a must before you shave or trim your beard. It's important to get rid of the dirt and bacteria on your skin and facial hair that can enter the pores as you shave.
When choosing a cleanser, make sure there are hydrating ingredients in it. If a cleanser is too overly drying, it can make your beard feel dry and rough to the touch. It can also irritate the skin. You want something that will make your skin look softer, more hydrated, and doesn't leave a tight feeling on your skin.
A terrific one to start your skincare routine with is the Vivo Per Lei Hyaluronic Acid Daily Facial Wash. It's infused with hyaluronic acid, jojoba oil, and algae extracts to help keep your skin feeling smooth and hydrated as it washes your face and beard thoroughly.
2. Exfoliate if You Plan to Shave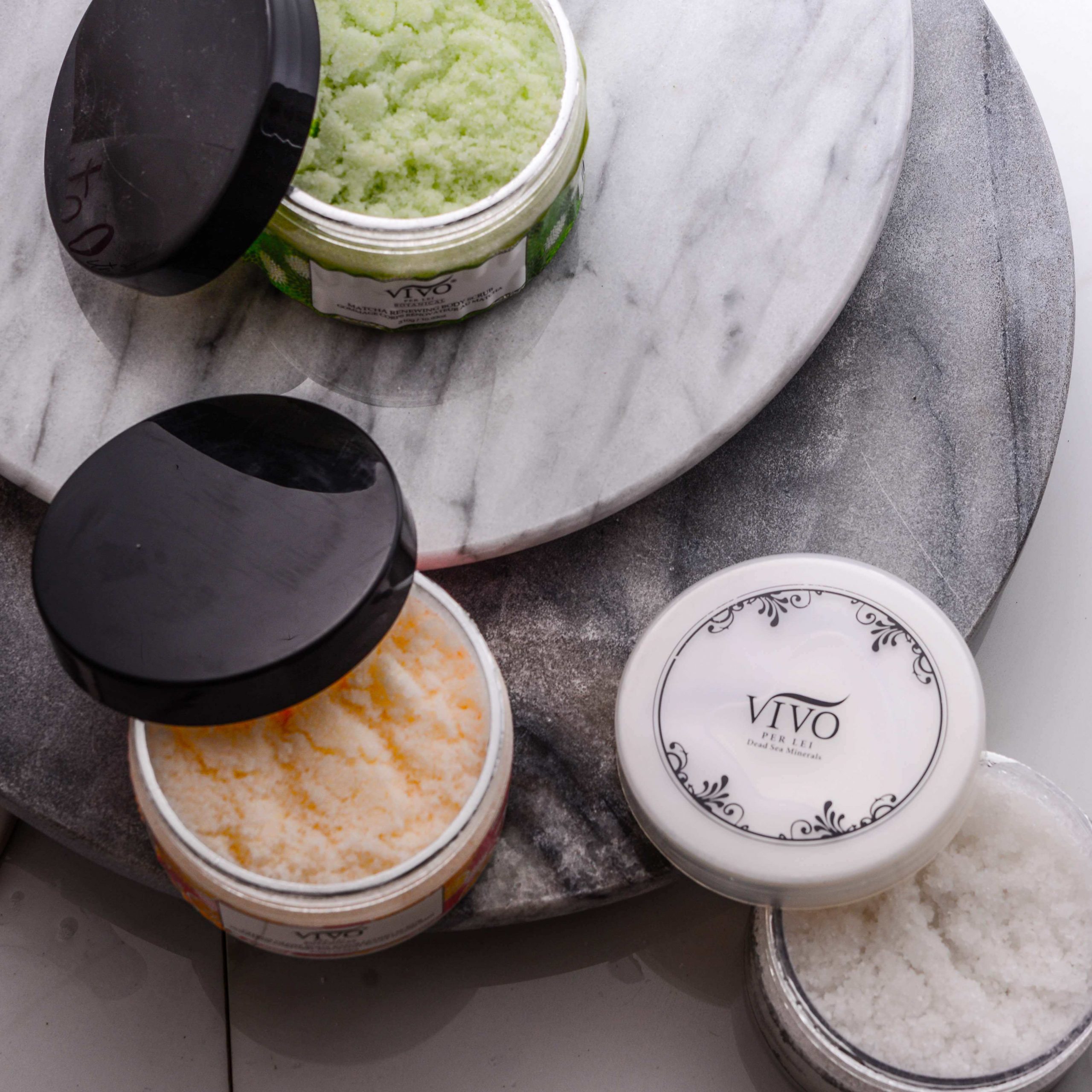 If there's a layer of dirt and dead skin underneath your beard before you shave it, you become more susceptible to ingrown hair and razor burn. Exfoliating is a great way to prevent that.
But hold up! Don't reach for that loofah in the shower. Since you're exfoliating your face and not your body, you need something a bit gentler.
We recommend the Vivo Per Lei Salt Scrub to smoothen the look of your skin and buff away the dirt and dead skin lying on the surface. Plus, it gives you way more control than washing your face with a brush or loofah.
Always exfoliate your skin before shaving, never after. Freshly shaven skin is very sensitive and tender, and exfoliating it with a scrub can irritate it. Make sure exfoliating is a staple in your routine. Do it once or twice a week, even when you're not planning on shaving your beard.
3. Trim or Shave Your Beard and Follow up with Aftershave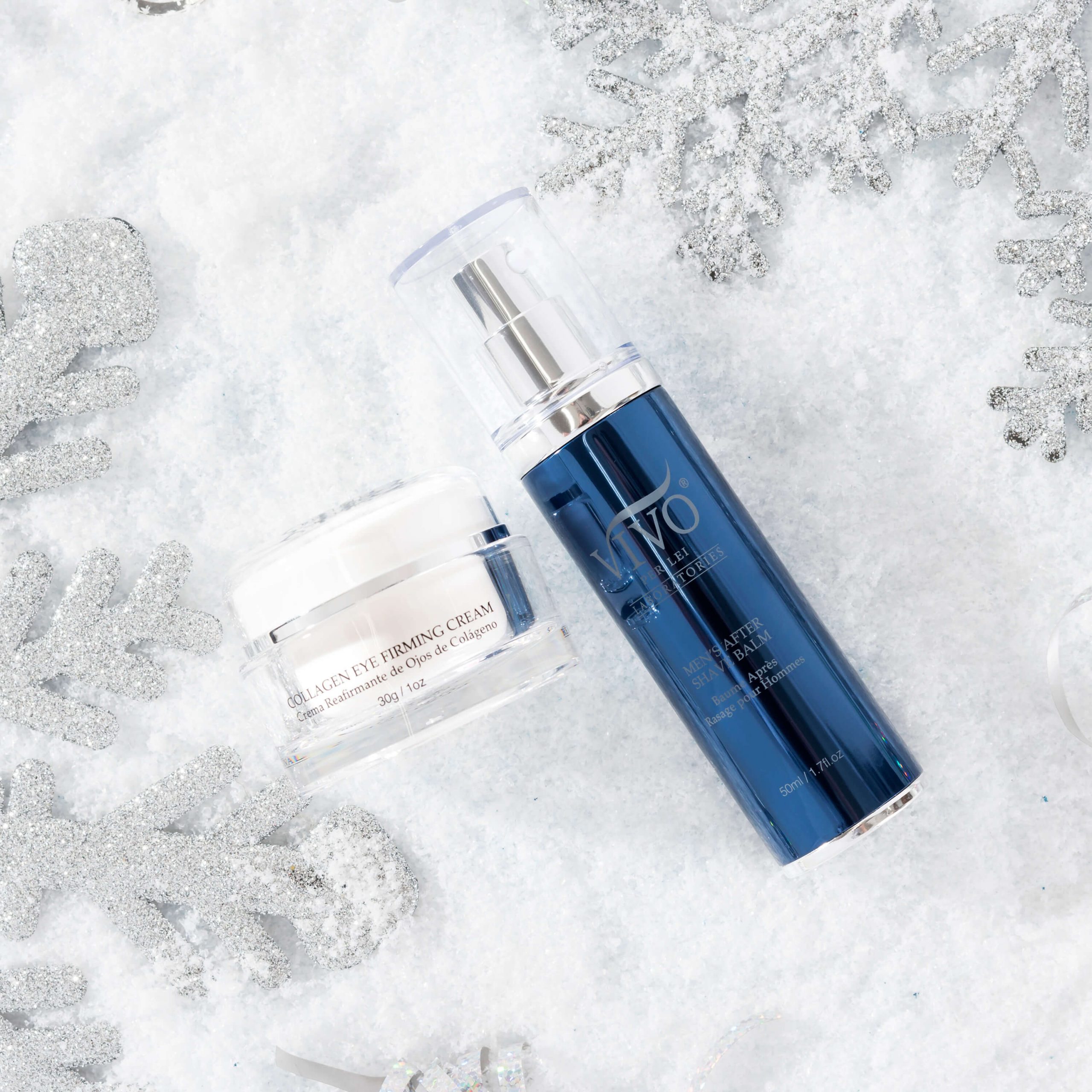 Now, it's time to shave! Don't forget to have a nice aftershave on hand to reduce itching and ingrown hairs afterward. Aftershave is also an excellent way to get any nicks and cuts from your shave to heal faster. It's a must in any man's routine, which is why it's a key part of Vivo skincare for men.
The Vivo Per Lei Men's After Shave Balm is a refreshing way to end your shaving routine. While it's mainly meant to sanitize the skin post-shave, it's also infused with dead sea minerals and aloe extracts that help soothe the feel of the skin and give it some comfort when it's feeling sensitive after a shave.
What's awesome about this balm is that it's quite hydrating. It can serve as your beard moisturizer, too!
4. Only Use Masks That are Beard-Friendly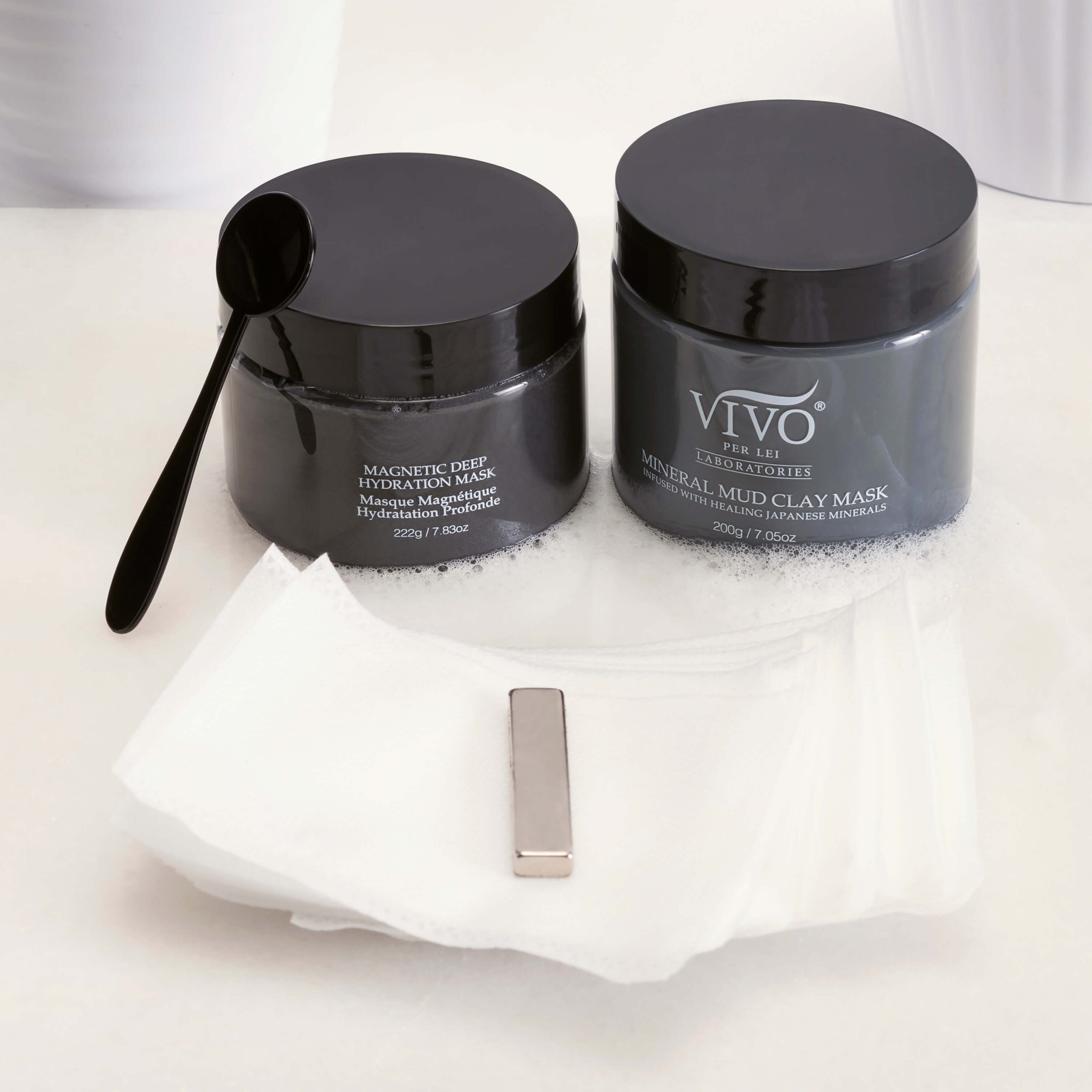 Face masks are a great supplementary step to any men's skincare routine. But you need to keep in mind that you should only use face masks that are beard-friendly — aka won't drench or get stuck in your facial hair.
One such mask is the Vivo Per Lei Activated Charcoal Facial Mask. It's an excellent part of Vivo skincare for men with oily skin. This mask is awesome for cleaning the pores and drawing out dirt and debris on your skin, leaving it looking clean and bright.
Apply a thin layer of it on your face, making sure to avoid your beard. Leave it on for 15 minutes and rinse with warm water.
Moisturizing masks are another great option, especially for the wintertime when the skin gets drier.
If you're going for a sheet mask, make sure it's shaped in a way that avoids your beard completely but still covers most of your face. Tricky, we know. That's why we recommend a hydrating mask you can apply and wash off instead, like the Vivo Per Lei Magnetic Deep Hydration Mask.
This mask is packed with moisturizing ingredients, like sunflower seed oil and coconut oil. It also has mica and colloidal platinum to add extra radiance to the look of your skin.
To use, apply it all over your skin up until the beard line. Leave it to activate and soften your skin for 10 minutes before using the enclosed magnet to pick up the remnants of the mask, and you're done.
5. Add Extra Softness and Hydration With Some Serum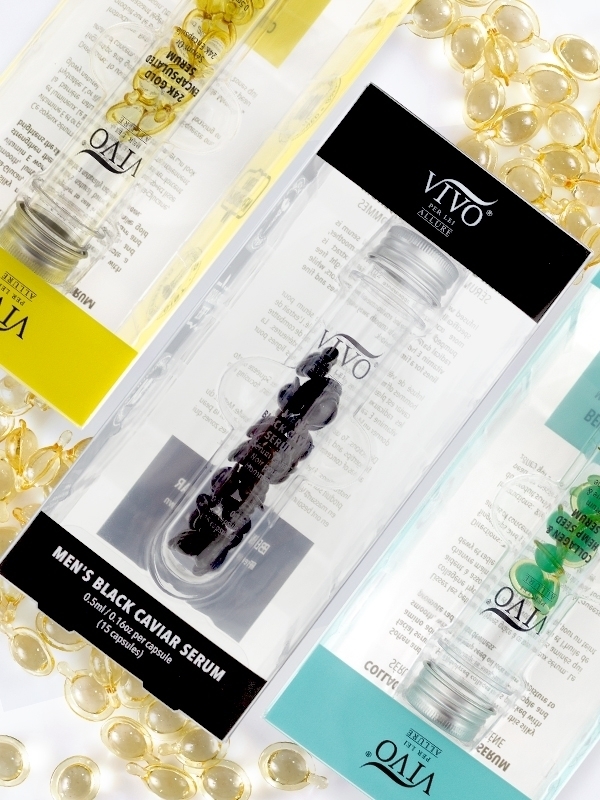 If you have extremely dry skin, you might want to add an extra layer of hydration and softness to your skin. Not only will this give your skin a healthier, glowier appearance, but it can also smoothen your beard.
A quick way to add moisture to your skin is to use the Vivo Per Lei Men's Black Caviar Serum Capsules. Instead of having a big, bulky bottle for your serum, we stored it in these tiny serum capsules. It's a brilliant and innovative touch to Vivo skincare for men.
The capsules contain aloe, plant extracts, and even pearl extract to hydrate the skin and add a dewy appearance to it. The serum also has caviar extracts and vitamin E to help minimize the appearance of any wrinkles.
All you have to do to use it is take a capsule, twist off the cap, squeeze the serum onto your fingertips, and massage gently on your face. You can distribute a little bit of it to your beard too, but not too much. We'll talk about how to properly moisturize your beard in a bit!
6. Moisturize Your Skin — Yes, Men Need it, too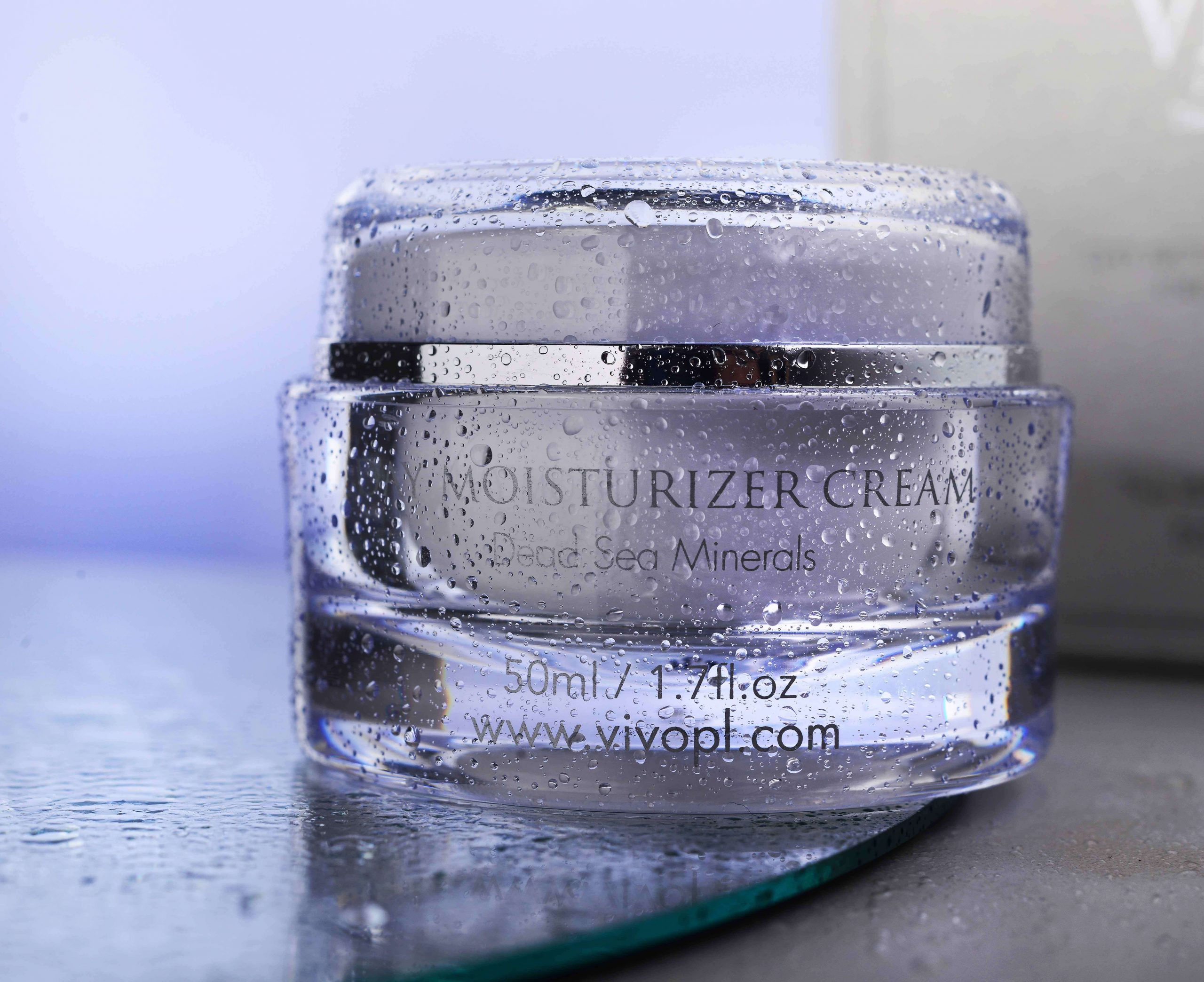 Some of the most common skin concerns related to shaving include dryness and razor burn. These irritate the skin, which means it needs extra soothing and rehydrating afterward. And everyone knows that moisturizers are the key to smoothening the appearance of dry skin.
Before you end your routine with a nice moisturizer for your beard, you should also add extra moisture to the rest of your face. One that we recommend for men and women alike is the Vivo Per Lei Moisturizing Day Cream.
This facial cream contains dead sea minerals, sunflower seed oil, shea butter, and more. It'll soften your skin, leaving it feeling and looking velvety smooth.
Stop slathering your face cream when you get to the beard line. From that point on, you should be using a moisturizer designed especially for your beard.
7. Use a Balm or Oil to Moisturize Your Facial Hair
A moisturizing cream is meant for adding hydration and softness to your skin. But it's definitely not going to work on your facial hair. Formulas for facial moisturizers don't absorb well into hair, so it's not what you want to use to give your beard that lush, silky texture.
Moisturizing your beard is pertinent to your routine if you want it to feel soft and touchable. It also lightly moisturizes the skin under your facial hair, making it feel less dry and irritable.
Vivo skincare for men has two options for you to choose from — a beard oil and a beard cream.
Beard Oil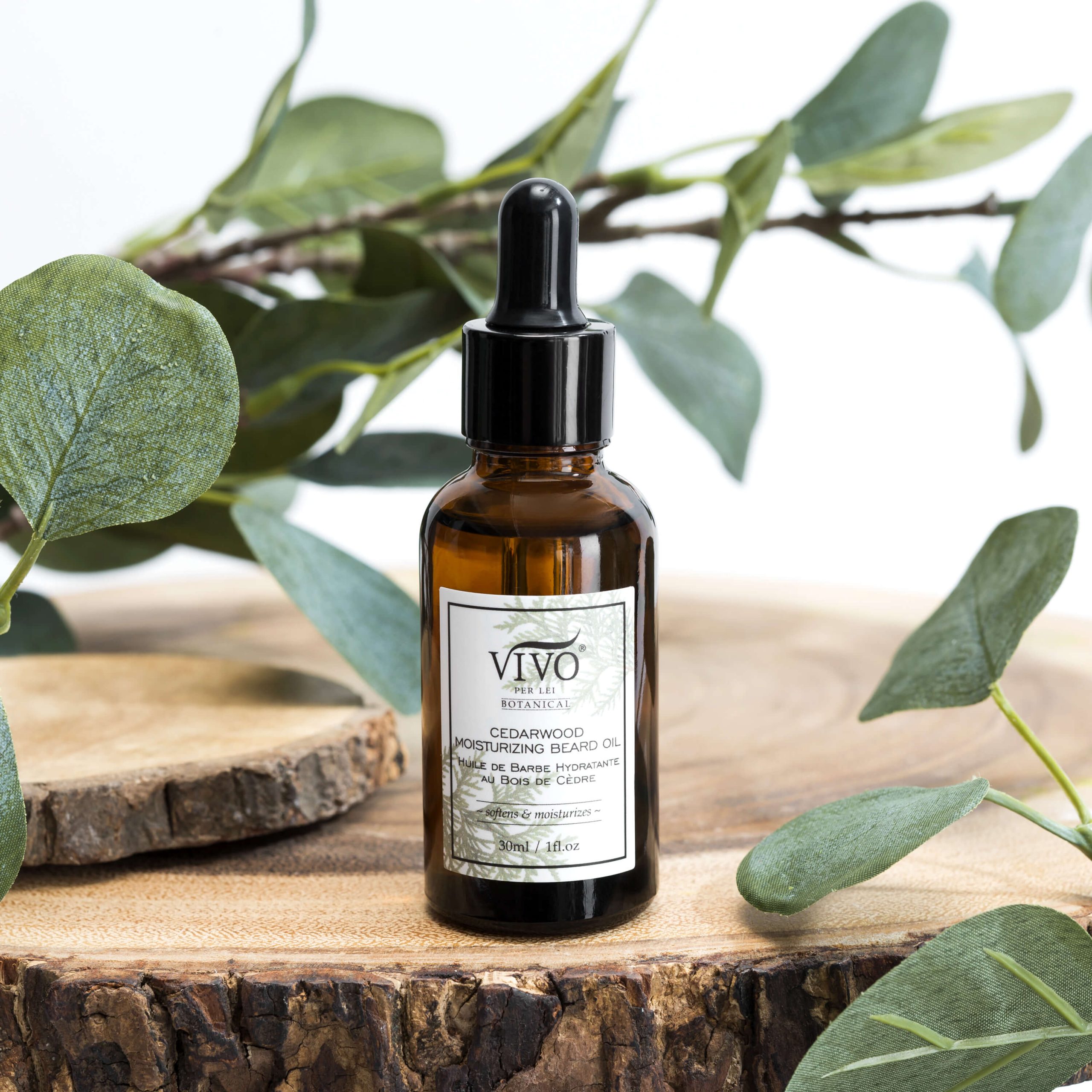 If you have thin, fine hair, an oil-based moisturizer would be better for your beard. Beard oil is lightweight and absorbs into your beard quickly for that soft, fresh feeling. It's kind of like opting for a lightweight moisturizer for your face during the summer instead of a thick, rich cream that will just amp up the grease.
One that we always recommend is the Vivo Per Lei Cedarwood Moisturizing Beard Oil. This non-greasy moisturizer is formulated with cedar seed oil, vitamin E, argan oil, and more to soften and condition your beard. It eliminates that feeling of roughness and gives you a sleeker, more polished look. It's also excellent for moisturizing the skin a bit!
Take a few drops of this oil on your fingers and massage it across your beard and the skin underneath it. You can also use a comb to distribute the oil properly across your beard if it's fairly long.
There are lots of reasons to use this beard oil, whether it's for a hot date night or meeting an important client in the office. Based on the rave reviews we get for this oil, it always does the trick to make your beard look lustrous and debonair.
Beard Balm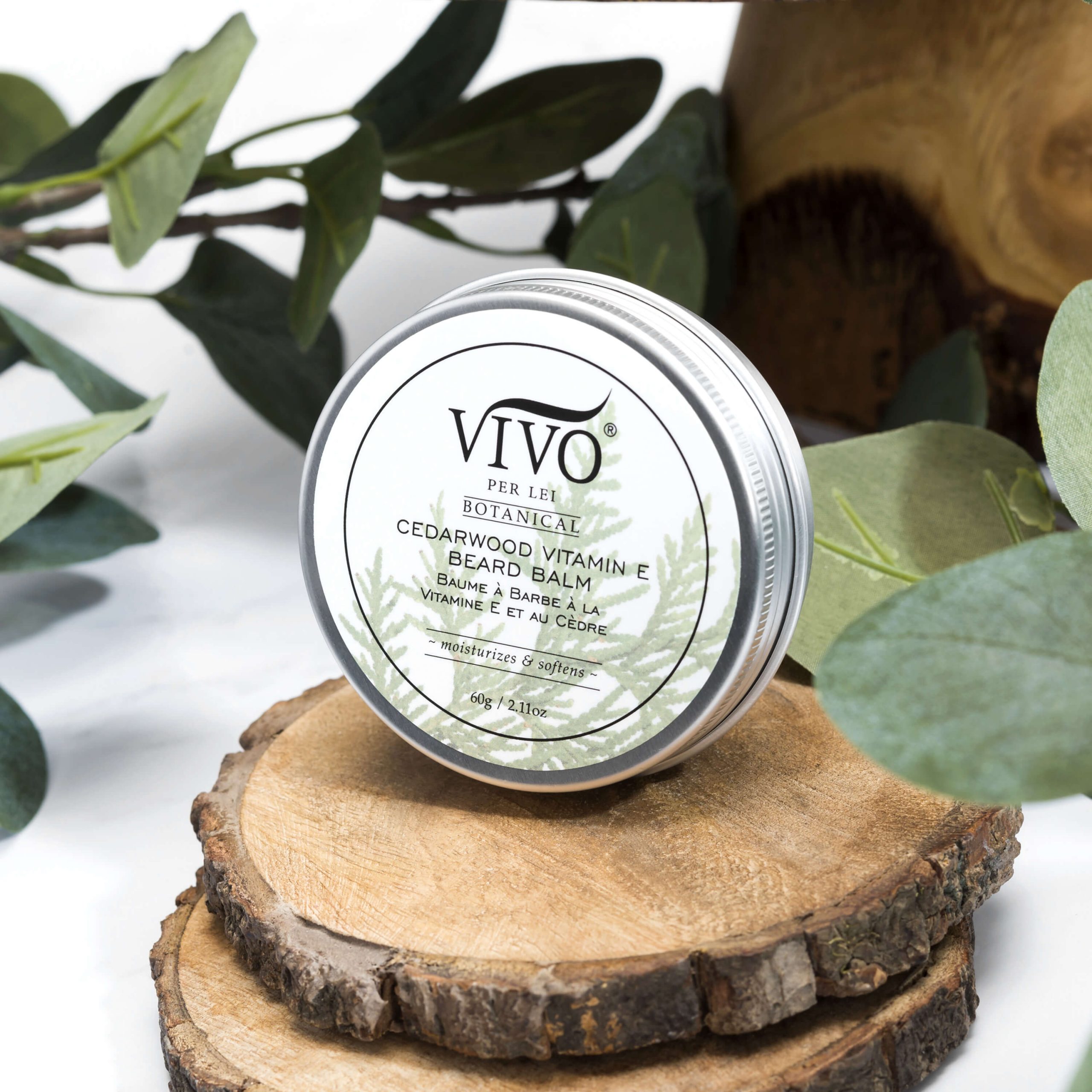 If your beard is on the thicker, fuller, and drier side, you might benefit more from a beard balm. Balms have a more viscous consistency than beard oil. They're formulated with "harder" oils, like shea butter or cocoa seed butter. This makes them richer and more able to moisturize extremely dehydrated strands.
Interested in trying out a balm for your beard? Check out the Vivo Per Lei Cedarwood Vitamin E Beard Balm. It's concocted with beeswax, sweet almond oil, argan oil, macadamia oil, vitamin E, and more to give your facial hair the moisture it needs to feel smooth and soft to the touch.
To use this balm, scoop out about a dime-sized amount of it and warm it up by rubbing your palms together. Massage it into your beard, from the roots to the ends. Use a soft bristle brush to distribute it evenly across the hair.
Conclusion
Vivo skincare for men isn't just about leaving you with a fresh-feeling, radiant-looking complexion. Our products are also there to make sure your beard feels soft, moisturized, and touchable all day long.
Together, our skin and beard care offerings can help transform your appearance from dull and dry to hydrated and confidently dashing. No more running your fingers through your beard while deep in thought only to have them tangled up in an unruly mess. Just soft skin and silky strands for days.
Interested in seeing what Vivo skincare for men has to offer you and your beloved facial hair? Shop our collections for men's grooming and build your elevated skincare routine today! Your skin (and beard) will thank you.
---