Skincare for All Seasons: Adapting Your Routine Year-Round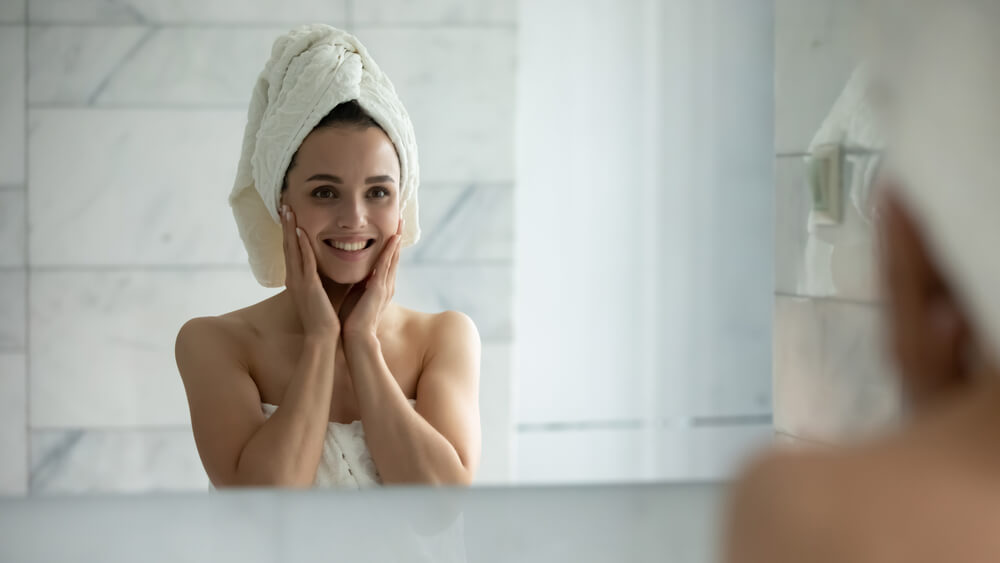 The changes that take place in the skin as the year progresses can often leave people dealing with a variety of seasonal skin concerns. From an increase in greasiness and acne breakouts in the summer to dryness and flakiness during the winter months, these issues can all be avoided if you do some advanced planning when it comes to your skincare routine.
Today, Vivo Per Lei is going to explain how to adapt your skincare routine in line with seasonal transitions. By understanding more about what your skin needs and when, you'll be able to stay one step ahead of each upcoming season, enabling you to give your skin exactly what it needs to thrive year-round.
Step 1: Cleansing
Cleansing is one of the most essential parts of any skincare routine. It enables you to remove the layer of dirt and sebum that covers your skin, along with any other impurities that are likely to be hanging around. This not only prevents those impurities from diving deeper into your skin and causing damage, but it also makes it easier for the rest of your skincare products to penetrate into your skin.
However, with the skin producing varying amounts of sebum depending on the season, it's important to adapt how you cleanse to suit the time of year…
Cleansing in the Spring and Summer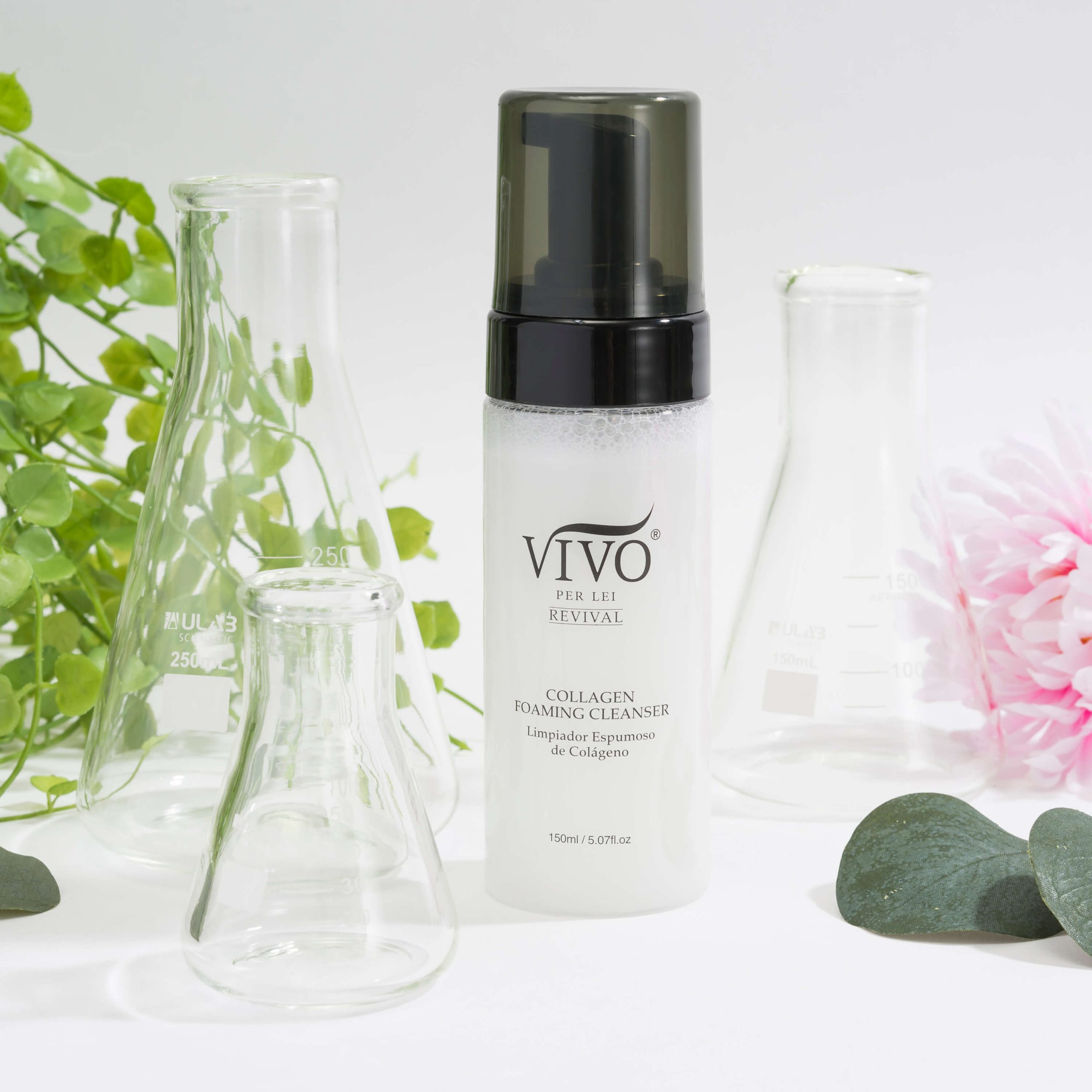 The spring and summer months are usually accompanied by warm temperatures and high humidity levels. Both stimulate the skin's sebaceous glands, meaning that the skin starts to produce more sebum. This then increases your chances of experiencing clogged pores, as well as acne breakouts. 
In order to keep your skin feeling grease-free, you'll need a powerful cleanser. Foaming cleansers, like the Vivo Per Lei Collagen Foaming Cleanser, are a popular choice in warm weather. They provide a deep and efficient cleanse, removing all traces of excess sebum from the skin. 
Cleansing in the Fall and Winter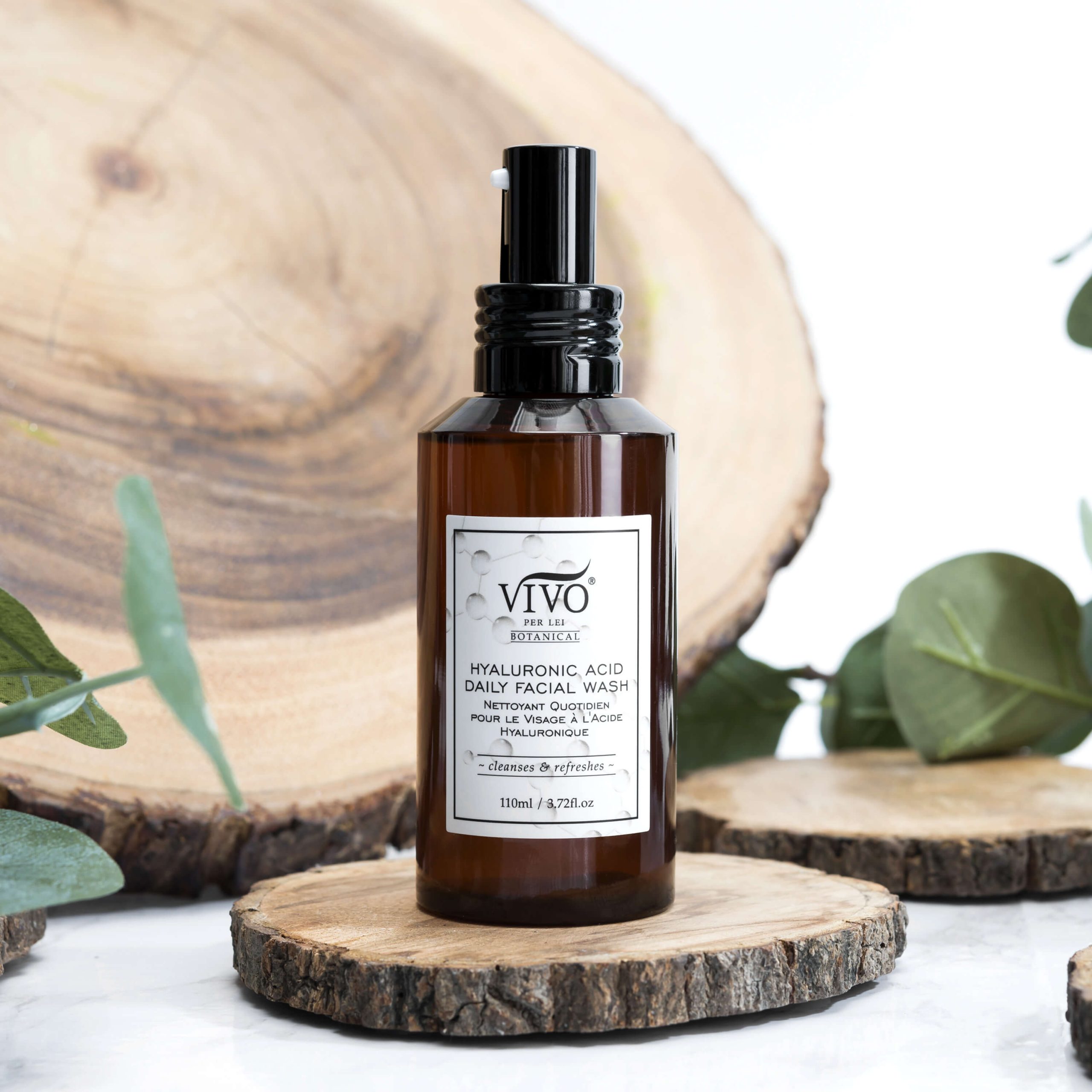 As the weather begins to cool down and humidity levels drop, sebum production declines. For those with oily skin, this can provide some much-needed relief from all of that summertime grease. However, for people with dry skin, the lack of sebum can lead to excessive dryness, flakiness, and itching.
Whichever category you fall under, your summertime cleanser is likely to be too harsh for your vulnerable skin in the fall and winter. So, switch to a gentler, more moisturizing formula instead, such as the Hyaluronic Acid Daily Face Wash from Vivo Per Lei. Suitable for all skin types, this formula boasts hyaluronic acid, algae extract, and jojoba oil, making it incredibly hydrating. At the same time, it won't leave your skin feeling overly dry.
Step 2: Exfoliation
Although you don't need to be exfoliating every day, it's something that you should still be doing regularly. This is the only way to pull impurities out from deeper within your pores. Allow them to remain and you'll soon end up with blockages in your pores, which will quickly lead to breakouts.
Exfoliating in the Spring and Summer
Just like with your cleanser, you need a powerful exfoliant during the spring and summer to tackle the extra oil that your skin is producing. 
Not only that, but you may also need to adjust how often you exfoliate. If you have oily skin, you may need to go from two to three times a week, whereas those with dry skin may need to increase their weekly exfoliation session to twice a week.
Exfoliating in the Fall and Winter
Once the colder weather arrives, it's time to slightly cut back on how often you exfoliate. You may also want to switch to a gentler exfoliant to ensure that you don't compromise your skin barrier when it's already feeling weaker. 
Step 3: Toning
If you don't already use a toner, we would highly recommend adding one to your skincare routine! Beneficial for all skin types, a toner is a great way to provide some extra hydration to your skin. At the same time, it will also help to rebalance your skin's pH level after cleansing and/or exfoliating.
The best part is that you don't really need to switch up your toner as the seasons change. So long as you choose a hydrating formula, your skin will enjoy soaking up that extra moisture no matter the time of year.
Step 4: Serums
Serums are loved for how they provide a powerful punch of ingredients to help with specific visible skin concerns. Whether you're struggling with the appearance of wrinkles, dark spots, acne, or anything else, you can be sure that there's a serum out there that can help.
Using Serums in the Spring and Summer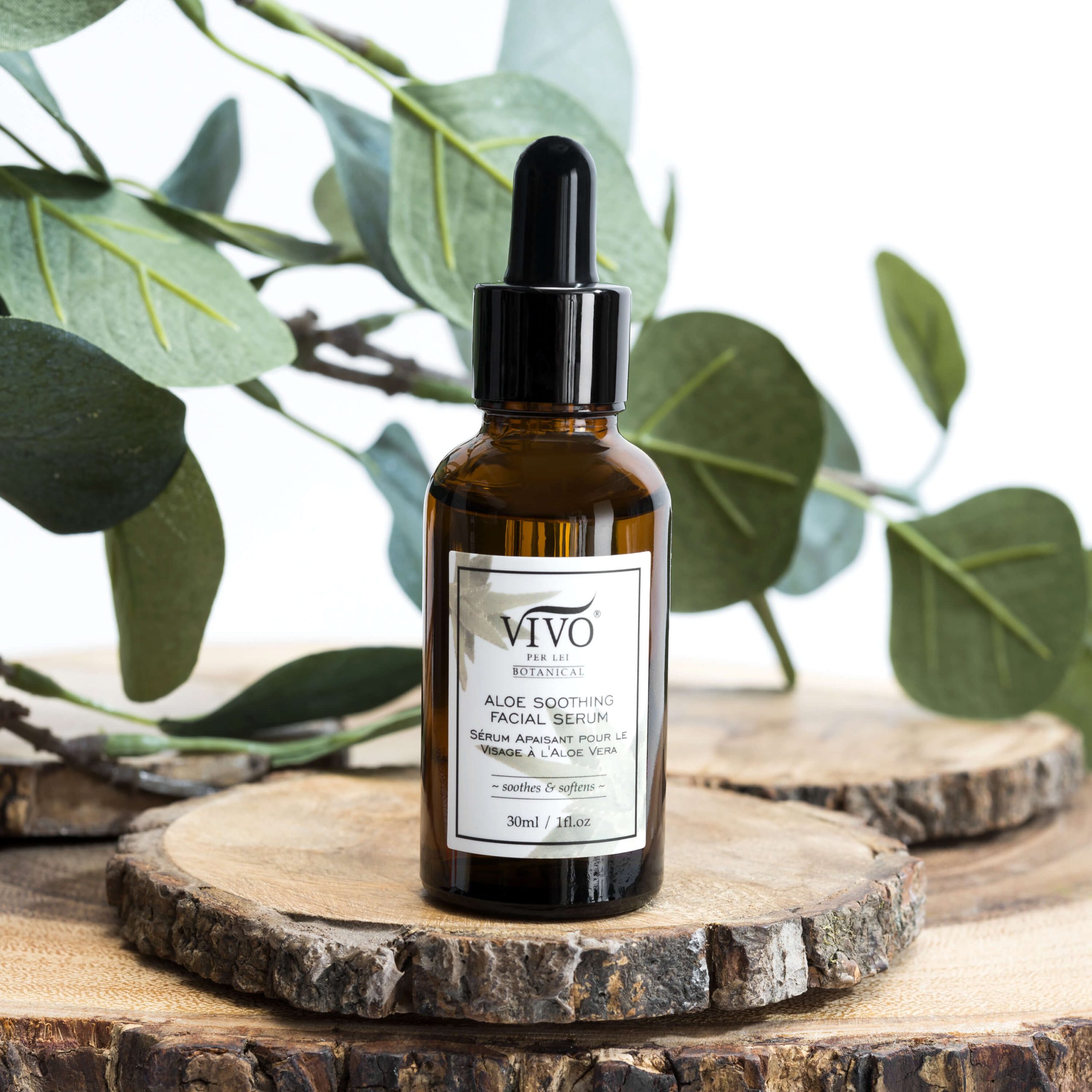 Since oil production will be on the rise in the spring, this is the perfect time to find yourself a lightweight serum. You don't want to overload your skin with heavy products at this time of year, so look for a silky formula that quickly absorbs into the skin.
The Vivo Per Lei Aloe Soothing Facial Serum would be a great choice. With sodium hyaluronate and aloe vera, it's incredibly hydrating. Aloe vera is also a fantastic ingredient to add to your skincare routine during the warmer months for other reasons. Research shows that this botanical can leave the skin feeling protected against photodamage, meaning damage that's caused by the sun. At the same time, it also provides a wonderfully soothing sensation when applied to the skin, thanks to its ability to lower the feeling of inflammation.
Using Serums in the Fall and Winter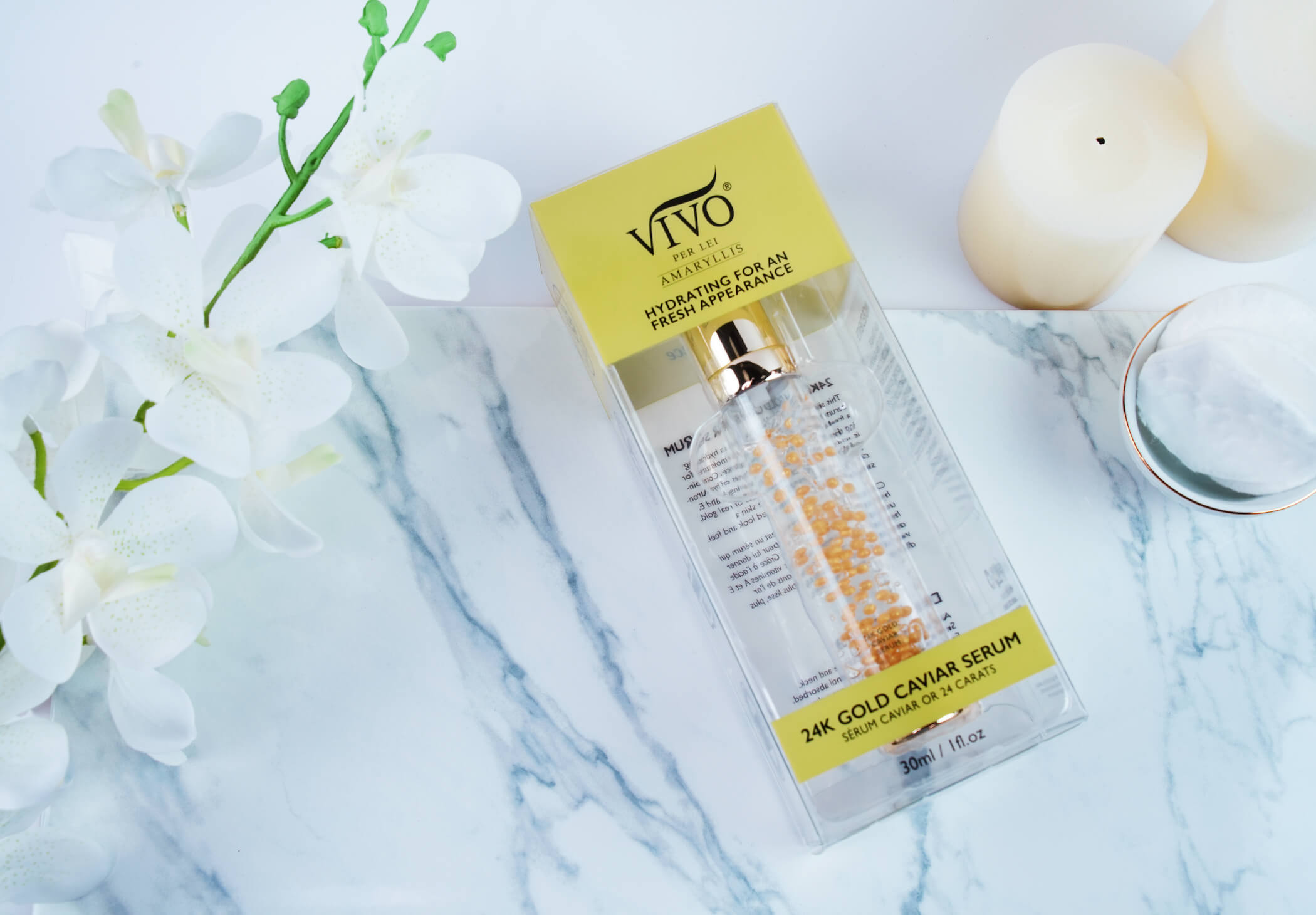 There's nothing wrong with continuing to use your summertime serums in the fall and winter, but this is also a good time to add an extra serum to your skincare routine. With the skin being drier in the winter, it would benefit from an additional layer of moisture. 
Vivo Per Lei's 24K Gold Caviar Serum is perfect for the colder months. It's formulated with vitamins A and E, both of which are powerful antioxidants that will help to brighten the look of dull winter skin. It also contains real gold, an ingredient revered for how it illuminates the complexion.
Step 5: Eye Care
Although many facial skincare products can be safely used around the eyes, it's definitely worth adding one or two eye care products to your skincare routine too. These will be designed to cater to the specific needs that the skin around your eyes has. Here, the skin is much thinner and more delicate, meaning that it would benefit from a blend of ingredients that the skin on the face doesn't really need.
Using Eye Care Products in the Spring and Summer
As you know, it's important to keep your skincare routine light in the spring and summer. So, when it comes to caring for the skin around your eyes, opt for a lightweight eye serum.
Look for a product that offers up a variety of vitamins and other antioxidants. These are crucial for preventing and repairing the appearance of sun damage, which your skin will be more susceptible to in the warmer weather.
Using Eye Care Products in the Fall and Winter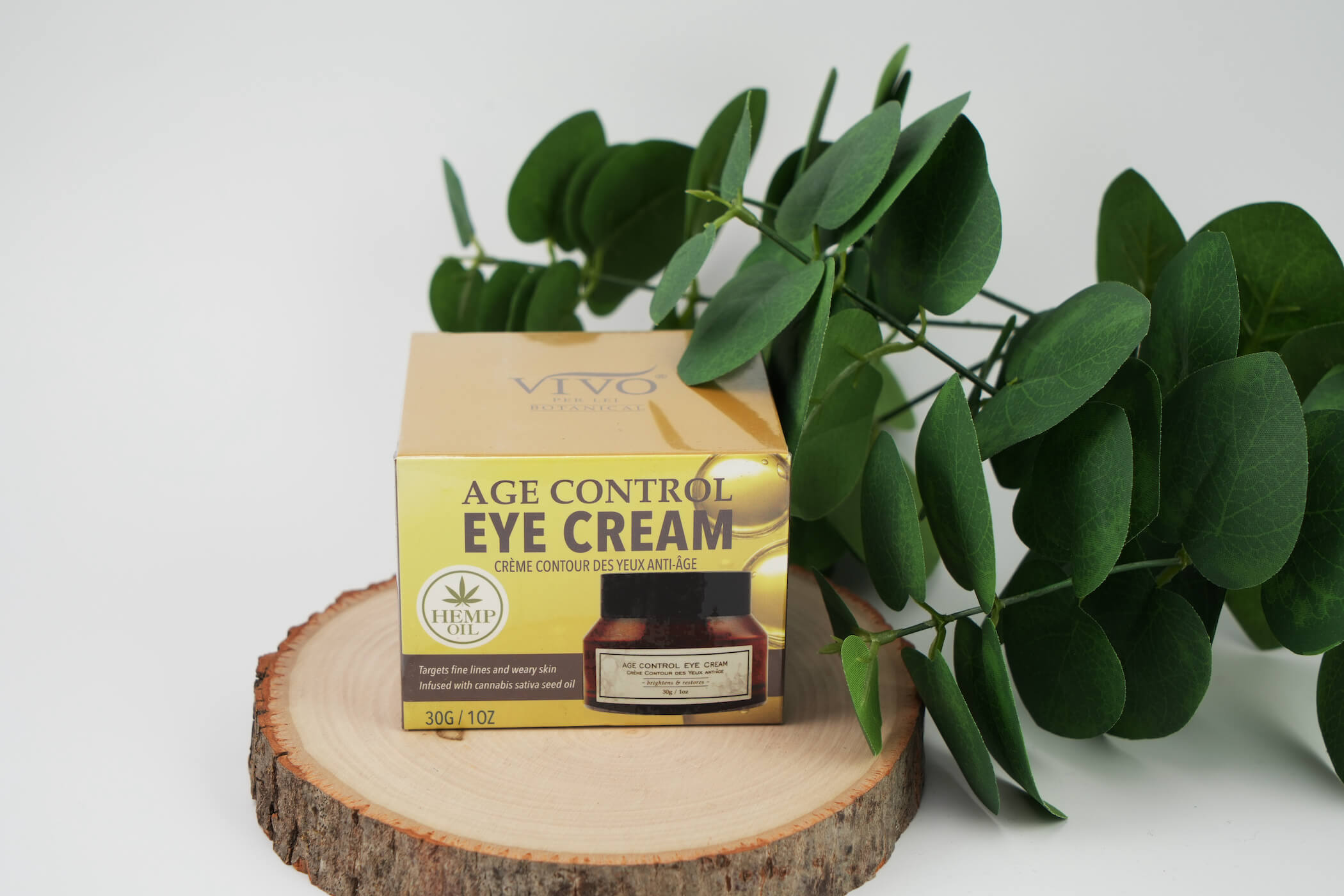 The skin around your eyes is already thinner and drier than the skin elsewhere on the face. This means that the additional dryness during the colder seasons can really hit it hard. 
To counter this, add a rich eye cream to your fall and winter skincare routine, such as Vivo Per Lei's Age Control Eye Cream. This moisturizer is brimming with botanical oils, including jojoba, hemp seed, and castor. It also contains a variety of plant extracts to keep your skin glowing throughout the colder months.
Step 6: Moisturizing
Although serums and eye care products are optional extras, everybody should have a moisturizer in their skincare routine. This is a product that's vital for maintaining optimum skin moisture levels, particularly as you age.
Moisturizing in the Spring and Summer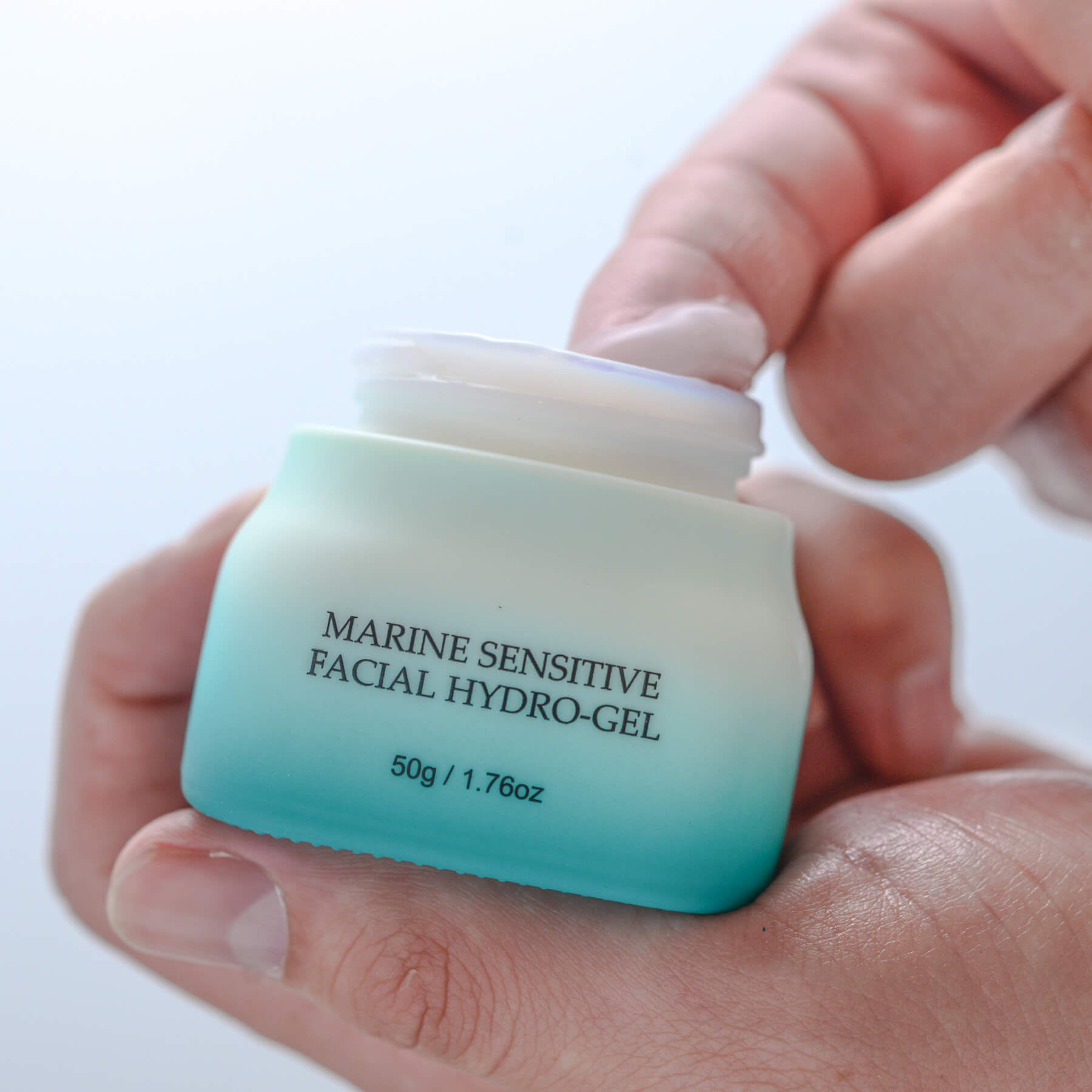 With the skin producing so much extra oil in the spring and summer, it can sometimes do a relatively good job of keeping itself moisturized. So, all you'll need is a lightweight moisturizer, such as the Vivo Per Lei Marine Sensitive Facial Hydro-Gel. 
This moisturizer has a lightweight, gel-like texture. This makes it perfect for the warmer weather when you don't want your skin to feel heavy. However, at the same time, it also boasts a long list of antioxidants to defend your complexion from summertime damage.
Moisturizing in the Fall and Winter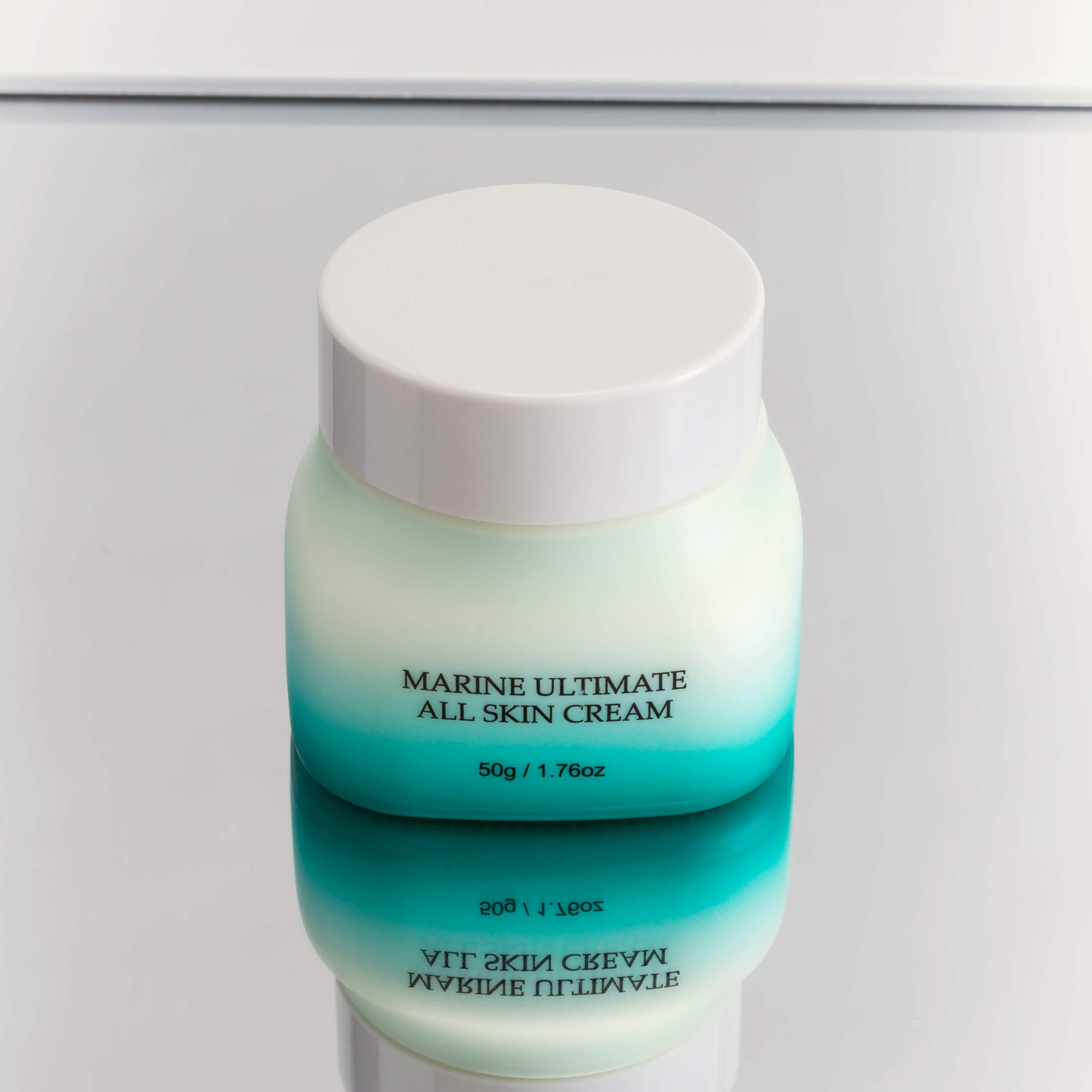 When the weather starts to turn cooler, it's time to upgrade your lightweight summertime moisturizer to a thicker and richer formula. A moisturizer is even more essential during the winter due to how the colder weather can impair skin barrier function. Applying a moisturizer to your skin provides the skin with an additional layer between it and the dry air around it, greatly helping to reduce transepidermal water loss.
The Marine Ultimate All Skin Cream from Vivo Per Lei is always a fantastic way to moisturize during the colder months. It has been formulated with shea butter, a natural ingredient that has a high fatty acid content. This helps to keep the skin feeling smooth and supple. This is enhanced by the lactic acid in this cream. As an alpha-hydroxy acid, it will clear away the rough dead skin cells on the surface of the skin, leaving your skin feeling touchably soft.
Step 7: SPF
Another essential part of every skincare routine is SPF. Contrary to popular belief, this is a product that you need to be using year-round. The sun's UV rays wreak their damage throughout the year, meaning that your skin is never safe.
Fortunately, once you've found a good sunscreen, you can continue to use this throughout the seasons. While there's nothing wrong with switching between thicker and lighter formulas, just like you would with your face cream, you can also stay loyal to the same product. Either way, so long as your skin is receiving at least SPF 30 protection, you're on the right path!
Create the Perfect Seasonal Skincare Routine With Vivo Per Lei
Understanding the changes that your skin goes through with each season will help you to properly adjust your skincare routine to cater to your skin's evolving requirements. Follow the tips above and you'll be able to give your skin all that it needs, no matter the time of year!
Click here to check out more skincare bestsellers from Vivo Per Lei.
---