What You Need to Know About the Vivo Per Lei Dead Sea Collection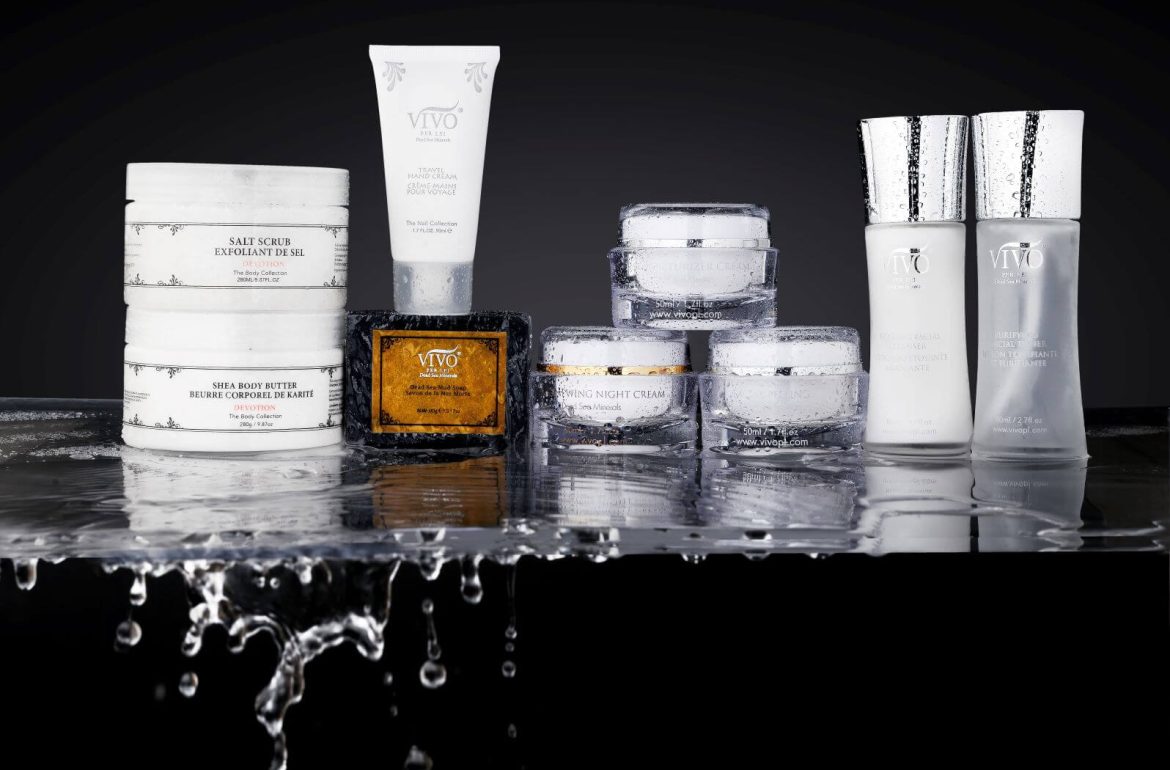 At Vivo Per Lei, we've created a variety of different skincare collections, but one of our most popular has always been our Dead Sea Collection. 
Why? And would your skin benefit from these one-of-a-kind products? Read on as Vivo Per Lei shares everything that you need to know to decide whether or not the Dead Sea Collection would be a good match for your skin.
It Contains Dead Sea Minerals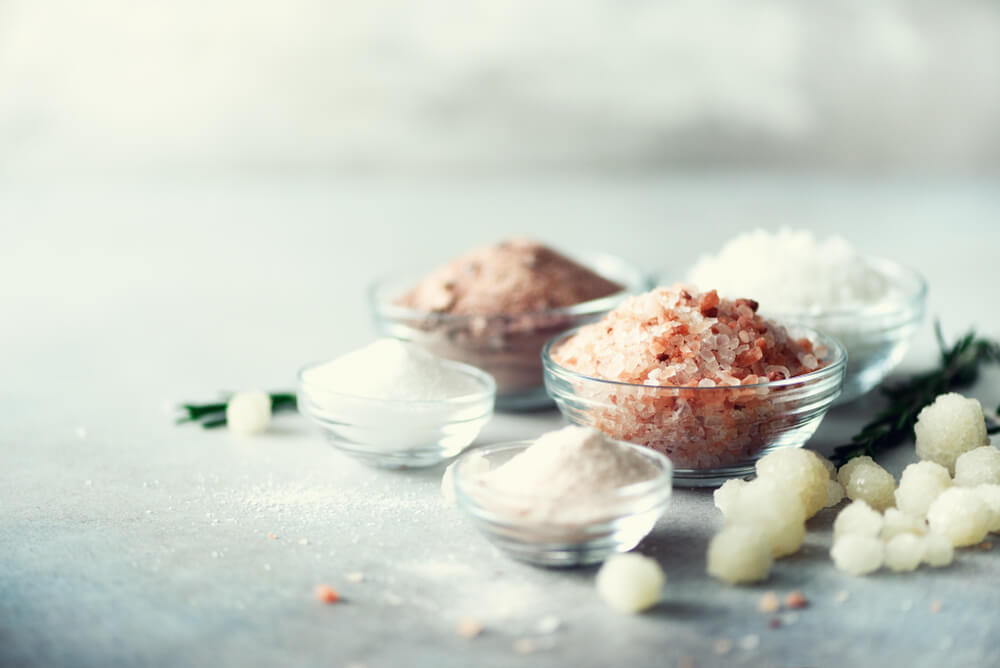 Located between Jordan and Israel, the Dead Sea is famous for being the lowest point on Earth. Due to its fascinating geography, the water of the Dead Sea has an extremely high mineral content of 35%, which is 10 times more than that of any of the other seas around the world. In fact, its high mineral salt content means that no animals live within it, although humans throughout history have soaked in the beautifying waters of the world's 'first spa'. 
The Dead Sea contains 26 minerals and trace elements, 12 of which cannot be found in any of the world's other seas. Its mineral content is truly unique, and it also happens to be amazing for the skin.
Some of the minerals found in Dead Sea salt include:
Sodium – clears away dead skin cells to brighten and rejuvenate the complexion
Potassium – gives new skin cells what they need to look younger
Magnesium – soothes the look and feel of inflammation
Calcium – leaves the skin barrier feeling stronger and fortified
Zinc – a powerful antioxidant
Bromides – relieves the feeling of irritation caused by various skin conditions
Together, these minerals help skin cells to feel supported as they carry out their daily functions. As a result, with the regular use of Dead Sea minerals, the skin takes on a restored and healthier appearance overall.
And that's where Vivo Per Lei's Dead Sea Collection comes in. Each of the products in this collection contains Dead Sea minerals, along with a combination of other high-performance ingredients. All of the products in our Dead Sea Collection can be used daily, making it so easy to incorporate these minerals into your routine.
It Can Be Used to Build a Basic Skincare Routine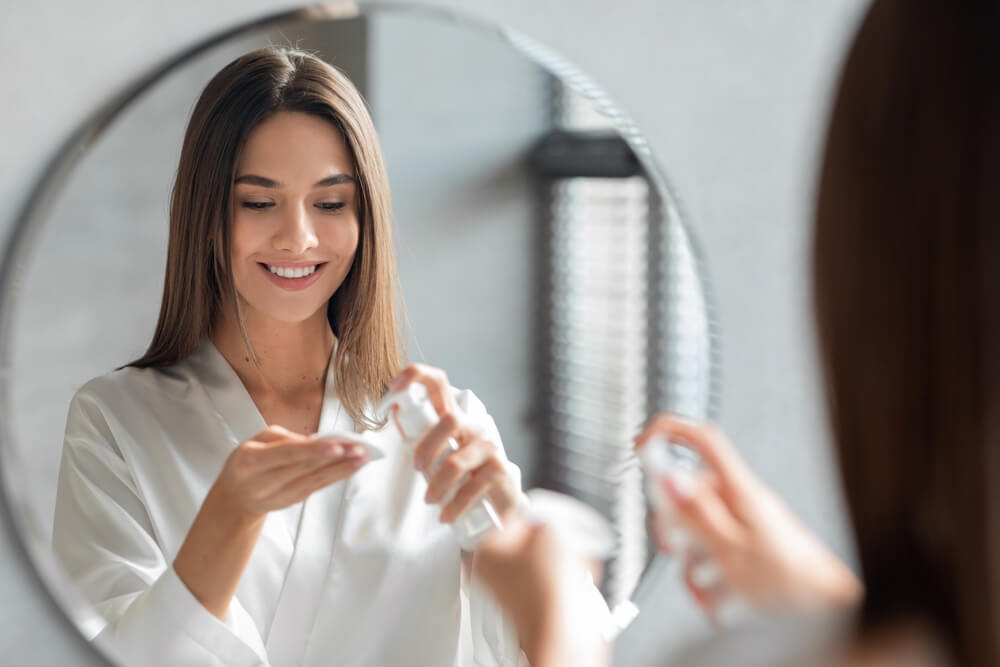 Some skincare routines can be pretty complex with 10-15 steps to follow. However, if you're someone who prefers to keep things simple, then you'll love the Dead Sea Collection for this very reason. 
There are two products in the collection that can be put together to create a basic skincare routine. Let's take a closer look at both of the steps involved:
Step 1: Cleanse With the Foaming Facial Cleanser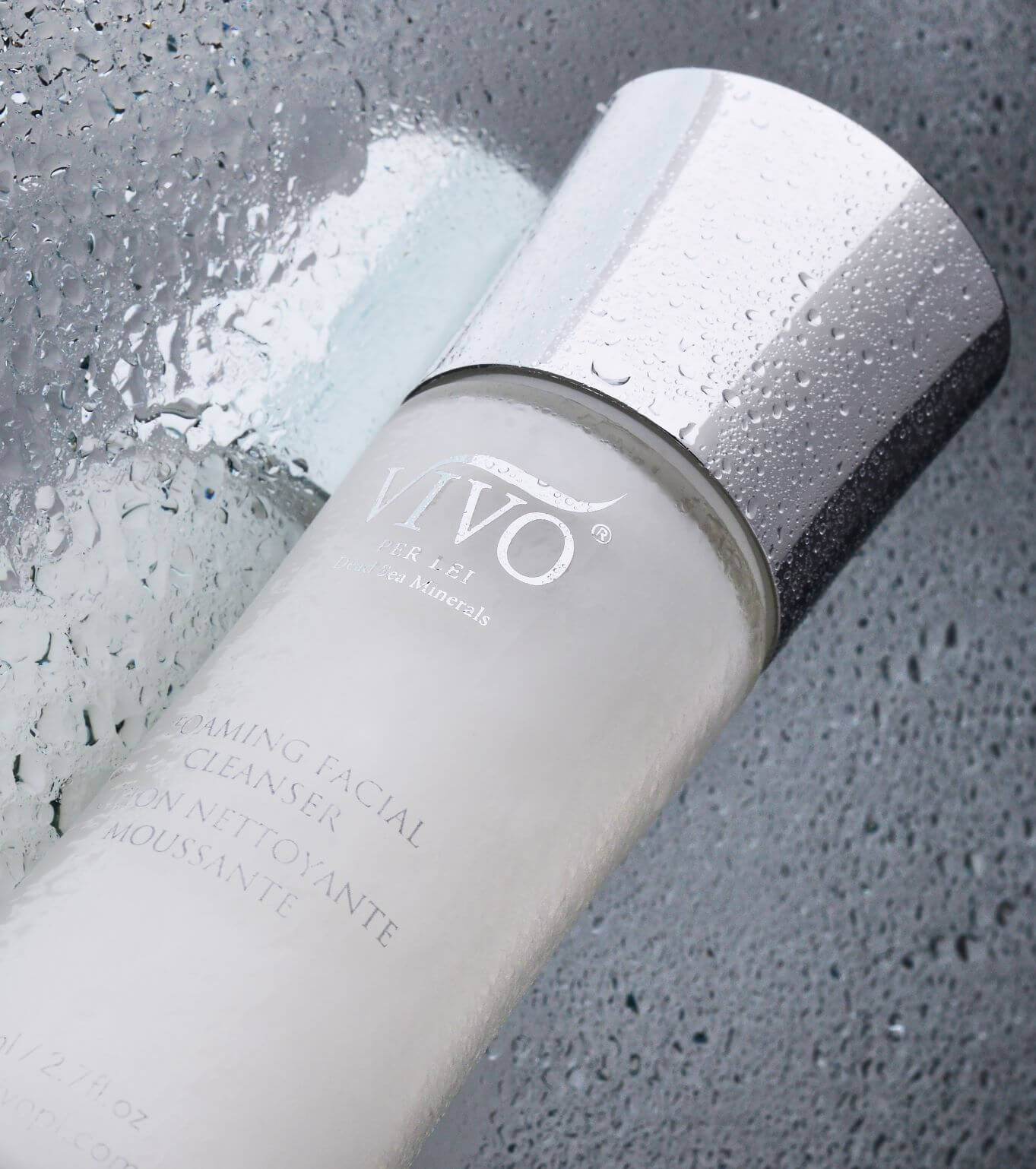 Foaming cleansers have gotten a bad rep for how they can leave the skin dry and overly tight. This is because their harsh formulas strip the skin of a significant amount of sebum, rather than just removing any excess.
However, that's where the Foaming Facial Cleanser from our Dead Sea Collection is different. This gentle formula lifts away dirt, excess oil, and impurities, without leaving your skin feeling parched afterward. The Dead Sea minerals in this formula help to provide an even deeper cleanse, leaving your skin feeling refreshed and detoxified.
This cleanser also forms a beautiful lather that makes the cleansing process feel so much more indulgent. Once you're done massaging it into your skin, enhance your cleanse even further by rinsing the cleanser off with cool water. This will help to give your circulation a boost, which gives the skin a glow.
Step 2: Apply the Moisturizing Day Cream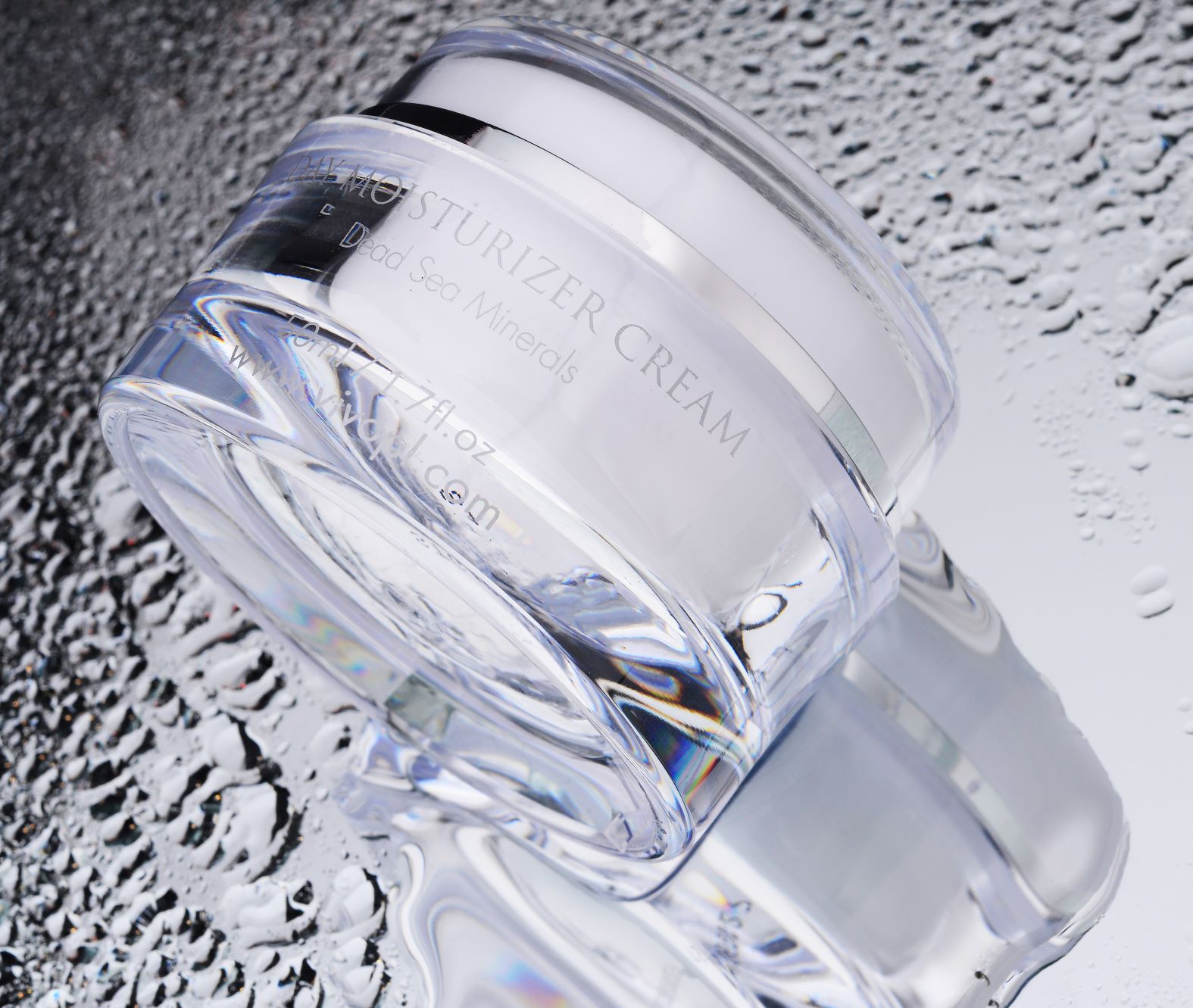 Now that your face has been cleansed, you can go ahead and moisturize it with our Moisturizing Day Cream. Again, this formula contains Dead Sea minerals, which will have your skin feeling calm and protected throughout the day.
The shea butter in this moisturizer helps with this too. This natural ingredient is loaded with essential fatty acids that give the skin a softer and more supple finish. It's also full of vitamins and antioxidants, all of which your skin cells depend on during the day.
Every good moisturizer also needs to contain a few humectants, such as the glycerin and betaine in our day cream. These are ingredients with moisture-binding properties. They deeply hydrate the skin while plumping and brightening the complexion.
What makes this product an even better buy is the fact that it comes with a free travel-sized version of the cream. This is ideal for people with dry skin as it makes it so easy to moisturize on the go.
Of course, a day cream should be used during the day. So, what should step two of this routine consist of in the evenings?
Well, although it's not in our Dead Sea Collection, we would recommend turning to our Snow Mushroom Night Cream. This formula contains snow mushroom extract, which is fantastic at locking moisture into the skin. You'll wake up looking dewy and radiant!
It Consists of Products for Both the Face and the Body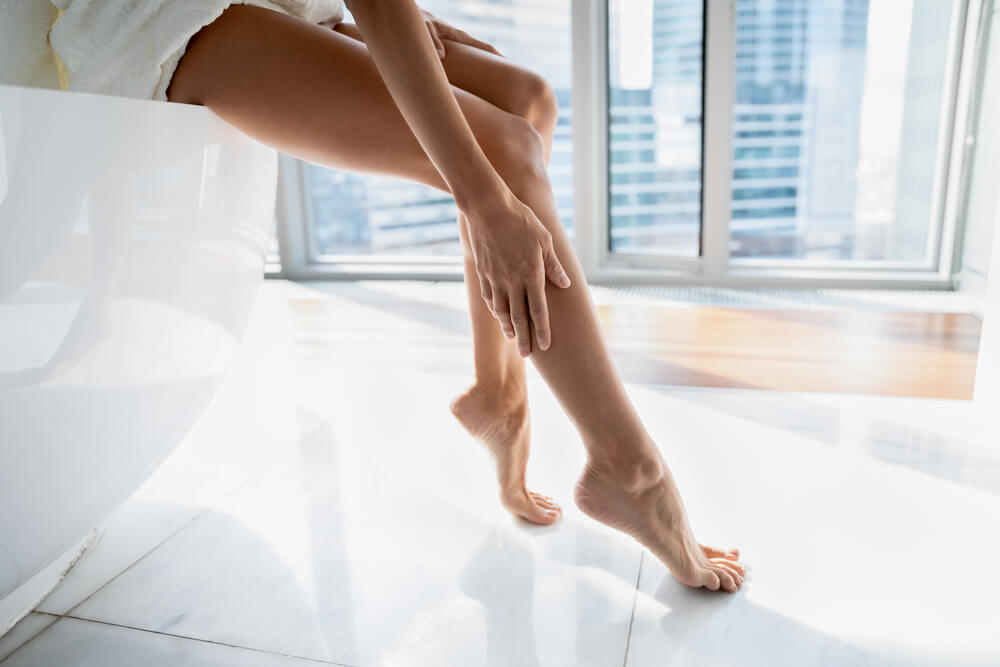 So far, all of the products that we've featured have been designed for the face. However, the Dead Sea Collection gives you everything that you need to build a body care routine too! Put these two products together and the skin on your body will feel smoother and softer than ever before:
Step 1: Exfoliate With the Salt Scrub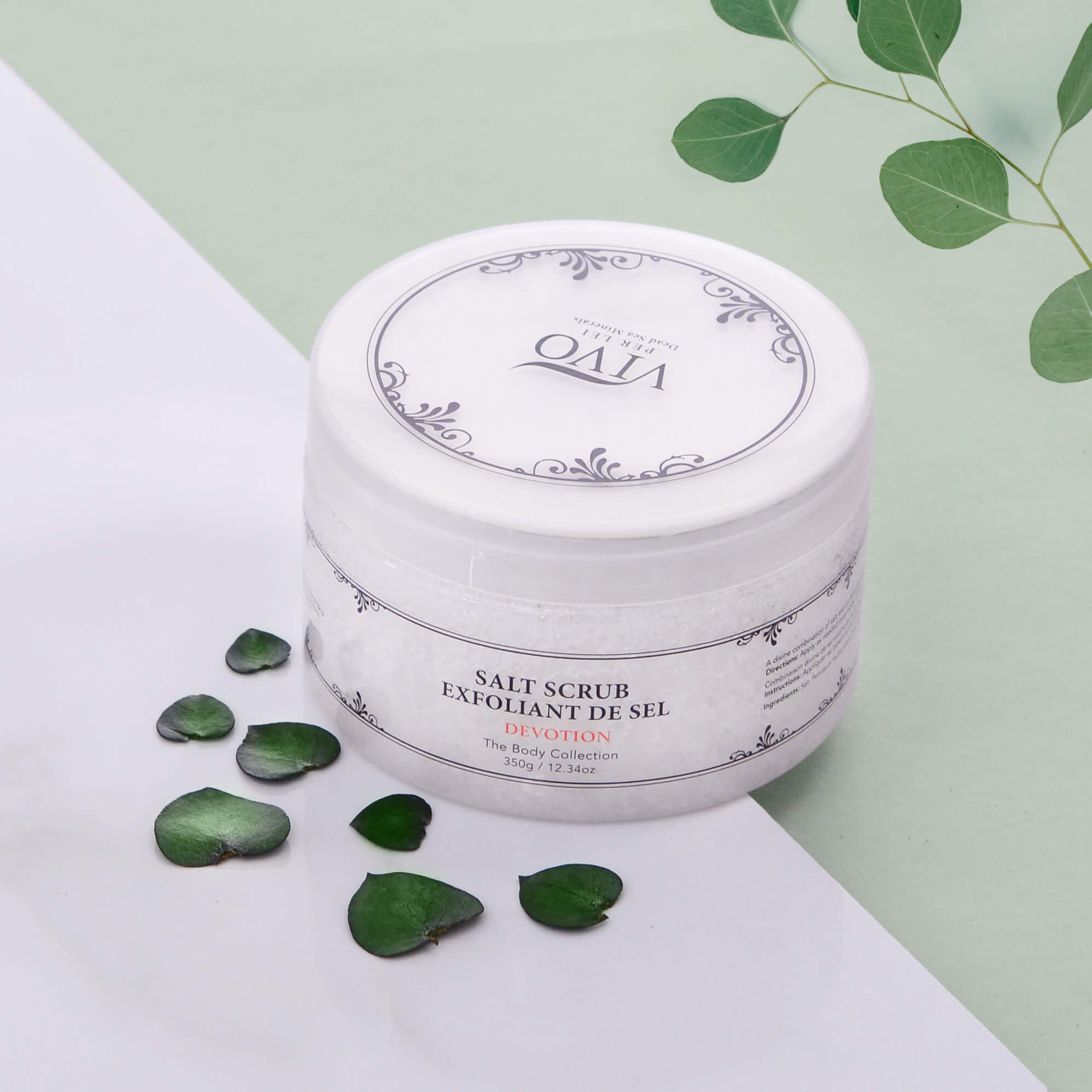 One of the most popular uses for Dead Sea minerals has always been exfoliation. Those natural salts are perfect for sloughing off dead skin cells, while the vast array of other minerals gives the complexion a boost while it's being exfoliated.
So, if you'd like to polish the look of the skin on your body while treating it to the wonders of Dead Sea minerals, give our Salt Scrub a try. 
This formula is best applied to damp skin, so use it while you're in the shower. Scoop a small amount of the scrub out of the jar and massage it into your skin. While some firmness is required, don't press down on your skin too hard – the Dead Sea salt only needs a small amount of pressure in order to work its magic.
Once most of the scrub has dissolved into your skin, rinse your body clean and move on to step two.
Step 2: Slather Your Body With Our Shea Body Butter Devotion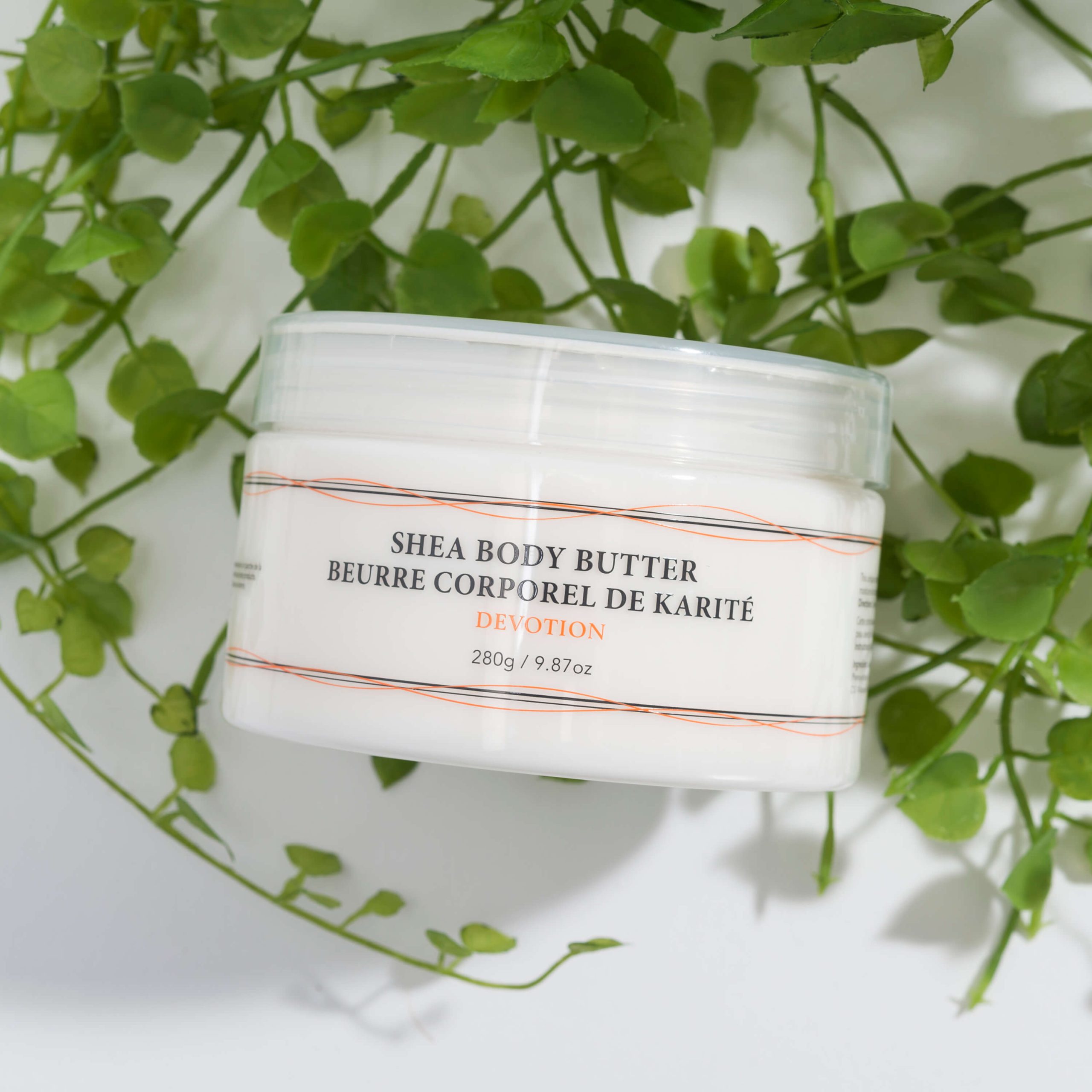 Once you step out of the shower, reach for your towel and pat your body dry. However, don't allow it to dry completely, as body butters work best when applied to damp skin. They're designed to form a barrier over the surface of the skin, which traps in moisture. Slathering a body butter onto damp skin gives it some extra moisture to seal in. This keeps the skin better hydrated for longer.
As you can tell from its name, our Shea Body Butter Devotion has a shea butter base. As mentioned earlier, this is a fantastic natural moisturizer. Due to its rich consistency, it's ideal for the thicker skin on the body – it'll leave you looking smooth and radiant!
Scoop a generous amount of the body butter out of the jar and spread it over your body. Then, gently massage it in. Spend some extra time focusing on any dry areas, such as the knees and the elbows.
It Caters to Both Women and Men
All of the products in Vivo Per Lei's Dead Sea Collection can be used daily by both women and men. However, the collection also contains a product designed specifically for men; the Vivo Per Lei Men's After Shave Balm. 
As we discussed earlier, Dead Sea minerals are great for soothing the feel of the skin and reducing the look of inflammation or irritation. This makes them ideal for applying post-shave when the skin is feeling vulnerable.
There are also several moisturizing ingredients in our after shave balm. Aloe vera extract and seaweed extract both boast humectant qualities, meaning that they're great for hydrating the skin without weighing it down.
Pantothenic acid, also known as vitamin B5, can be found in this formula too. It's another ingredient that soothes the feeling of inflammation while leaving the skin barrier feeling stronger.
Of course, every good after shave balm should contain antioxidants. In our case, these are provided by ginkgo biloba extract. The antioxidants in this botanical have been proven to help fight the visibility of aging, making them a must-have if you want younger-looking skin.
What makes our Men's After Shave Balm even more special is the fact that this is a two-in-one product. Not only can it be used after shaving, but it also functions well as a standalone moisturizer.
Male skin is much thicker than female skin, and it also produces more sebum. This means that it's usually better at keeping itself moisturized. For this reason, the day cream that we featured earlier may be too rich for some men, making the Men's After Shave Balm a lighter alternative.
It's Very Highly Rated
It only makes sense for us to rave about our Dead Sea Collection – after all, we created it! 
However, we're definitely not alone when it comes to the love that we have for these products. Scour the web and you'll find numerous online reviews that confirm just how effective each of the products in the Dead Sea Collection is. 
For example, you'll be able to read all about how hydrating our cleanser is. Customers also note that it works well at clearing away the look of blackheads. At the same time, it prevents the appearance of new breakouts.
Our day cream is much loved too. People with all skin types appreciate how it deeply moisturizes the skin, although those with combination skin are particularly in awe of its effects. The same can be said about our body butter – a little goes a long way but the results last all day.
There really is no shortage of reviews out there. So, if you're still dubious about whether or not the Dead Sea Collection is right for you, give the reviews a browse to find out what other people think of it.
Treat Your Skin to Vivo Per Lei's Dead Sea Collection
People have known about the beauty benefits of Dead Sea minerals for centuries – they really do boost the complexion in so many ways. If you'd like to experience the wonders of this natural ingredient for yourself, the Vivo Per Lei Dead Sea Collection is the perfect way to do so. Whether you treat yourself to all of the products in the collection or pick and choose a couple to elevate your existing skincare routine, you won't go wrong with any of these exquisite formulas.
Click here to explore more bestselling Vivo Per Lei skincare products.
---