5 Products That Will Give Your Under-Eyes a Firmer & Stronger Look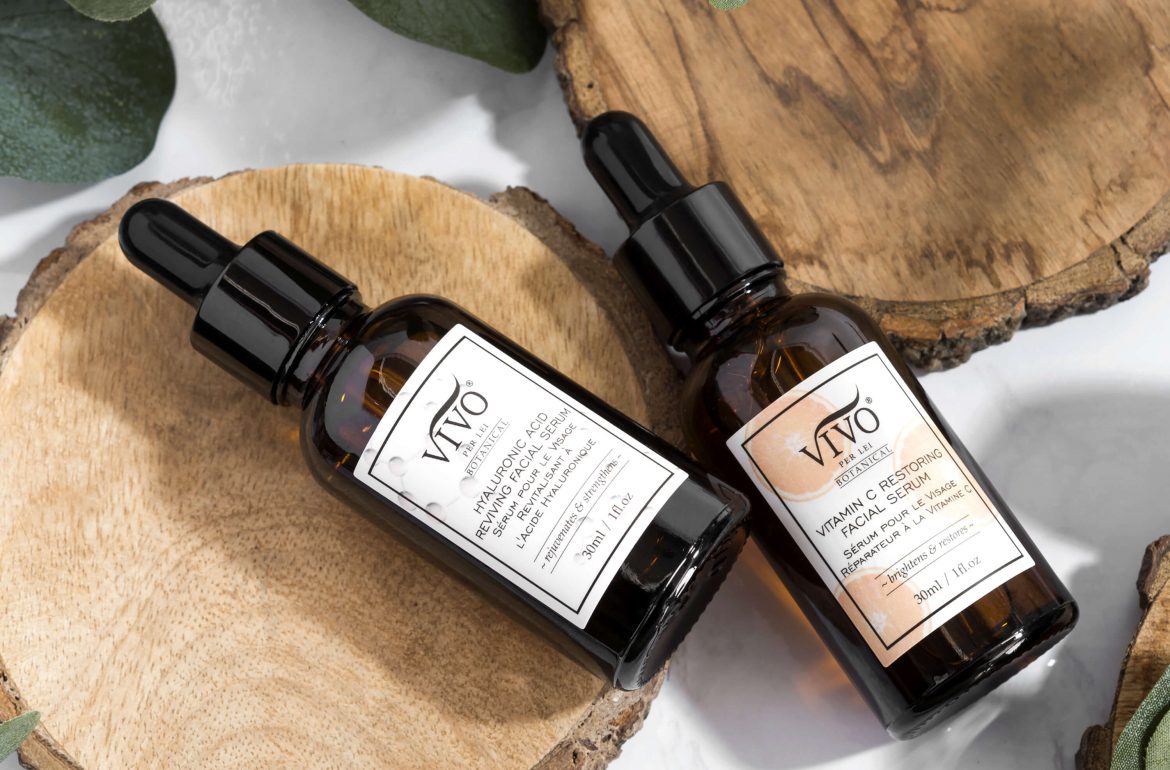 "The eyes are windows to the soul"— indeed, nothing reveals a person's inner emotions quite like their eyes. Whether it's sadness, anger, cheerfulness, or weariness, your eyes give it all away.
That's why it's important to incorporate specific skincare products into your beauty routine that can help keep your eyes looking refreshed and bright!
Aside from being very thin, the skin around your eyes is also much drier and more fragile in comparison to the rest of your body. This makes it susceptible to early signs of visible skin aging; damage, wrinkles, and sagging.
Vivo Per Lei features the perfect collection of luxury skincare products dedicated to helping your under-eyes look firmer and thicker. These incorporate highly effective formulas enriched with Vitamins and natural extracts! Don't forget to check out our Revival Collection to treat your skin to the best that the beauty world has to offer!
Now, let's talk about the top five products that work wonders for freshening and tightening up the look of your under-eyes.
Collagen Eye Firming Cream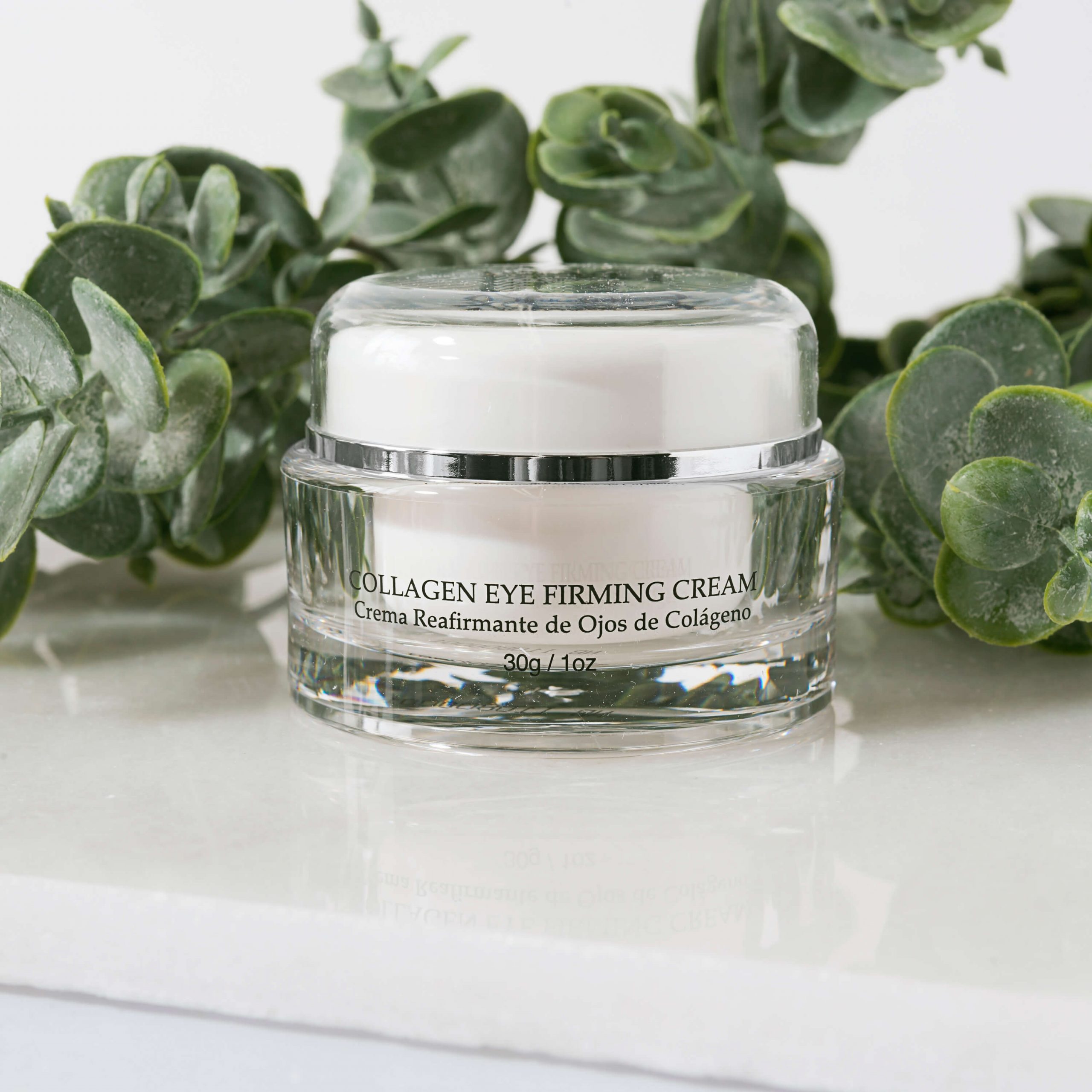 It can be tough to properly take care of the delicate skin around your eyes. But Vivo Per Lei has a sensational cream that will leave your skin feeling refreshed and firm while minimizing the appearance of fine lines and wrinkles; the Collagen Eye Firming Cream.
It incorporates an advanced formula enhanced with Hydrolyzed Collagen that's perfect for tackling the appearance of tired, weary eyes. Research shows how this ingredient works to reduce the appearance of skin aging and improve the look of elasticity. It's exactly what you want for your under-eye area!
The formula is also enriched with Vitamin E and Beta-Glucan. Both of these are wonder ingredients for the eye area. They reduce the visibility of skin aging, leaving your appearance looking plump and tight.
The product also features a powerhouse ingredient; Niacinamide (A type of Vitamin B3). There is ample research that associates the effects of Niacinamide for improving the look of aging facial skin.
Vivo Per Lei's Collagen Eye Firming Cream also packs Sambucus Nigra, a rich fruit extract that's excellent for rejuvenating the appearance of fragile, dry skin.
To get the best results from this sensational product, apply a small amount to your eye area with light pats until it's fully absorbed.
Collagen & Hemp Seed Serum Capsules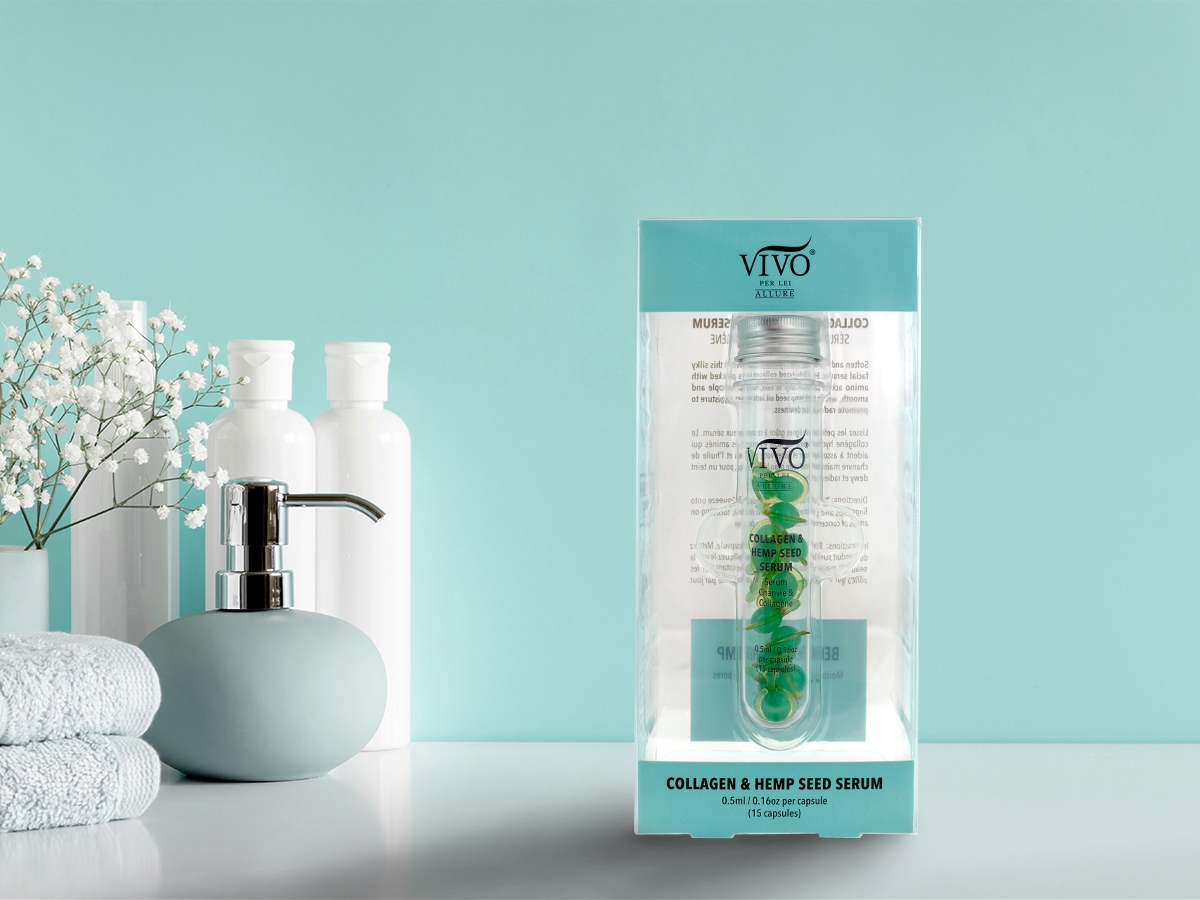 The second product on our list is our Collagen & Hemp Seed Serum Capsules. Hemp has been incorporated into modern-day skincare for its moisturizing potential. But what is it?
Hemp is a revolutionary cosmetic ingredient. Don't worry, it's not marijuana! It also won't get you high. 
Our Collagen & Hemp Seed Serum Capsules feature a balanced solution to soften and smooth away the visibility of those fine lines and wrinkles on your face. Formulated with Hydrolyzed Collagen and Helianthus Annuus Extract, this serum provides the perfect care for dry, fading skin. 
These serum capsules are infused with three different types of oils:
Pomegranate Seed Oil — This oil is a powerhouse of Vitamin C
Olive Fruit Oil — Olive oil exhibits exceptional benefits to your skin and leaves it feeling soft and silky-smooth
Cannabis Sativa (Hemp) Seed Oil — Hemp Seed Oil is great at rejuvenating the look of aging skin to diminish the appearance of flakiness. It's also laden with Vitamin C
That said, it won't feel oily when applied. These oils are lightweight, so they'll leave a sheer finish on your skin. Instead of looking greasy, you'll appear radiant and refreshed. What's not to love?!
For the best results from our Collagen & Hemp Seed Serum Capsules, use your fingertips to gently massage your face in upward strokes. Focus on your under-eye area with gentle dabs. Use one capsule a day.
Pumpkin and Collagen Day Cream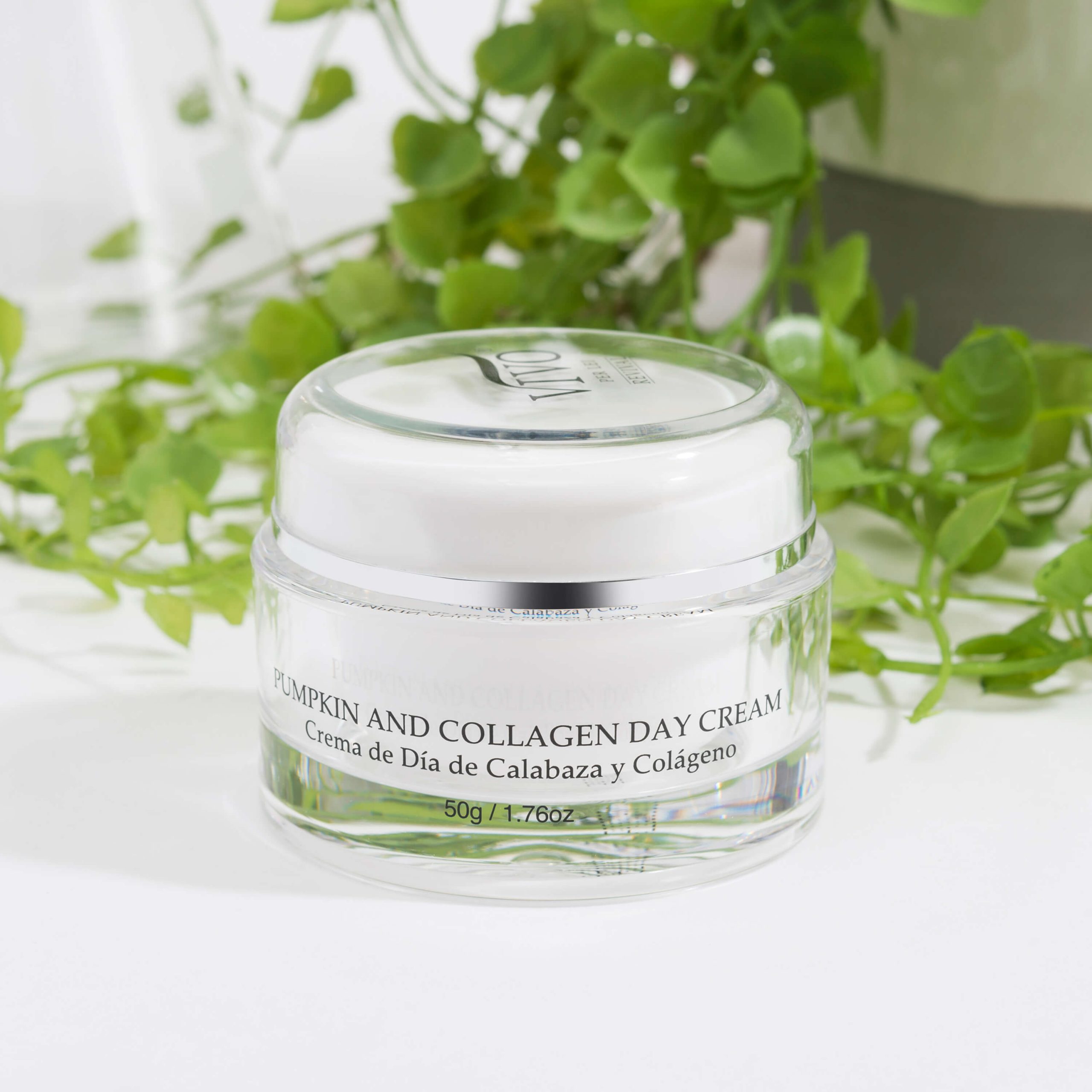 Infused with Hydrolyzed Collagen and Sodium Hyaluronate, our Pumpkin and Collagen Day Cream delivers a smooth and plump look. This miracle moisturizing cream is the ultimate product to make your skin appear happy, healthy, and velvety smooth.
The formula is infused with Aloe Vera Leaf and Cucumber Fruit Extracts. Together, they'll help improve the overall look of your skin. They both also have moisturizing effects that your skin will love.
Here are some notable, skin-loving ingredients in the formula:
Creatine — This ingredient is ideal for diminishing the visibility of the signs of aging.
Pumpkin Seed Oil — Pumpkin Seed Oil is rich in Vitamins, minerals, and omega fatty acids. It'll give your complexion a plumper and fresher appearance.
Cetearyl Olivate — This critical skincare ingredient is a triple threat — it retains moisture, binds water and oil-based ingredients, and enhances the feel of your skin's overall texture. It leaves your face with a silky-smooth finish!
Edelweiss Extract — This plant botanical derivative is laden with powerful compounds. Your skin will love it!
To make the most out of our Pumpkin and Collagen Day Cream, apply it evenly on your face after cleansing. Use light pats and focus on your under-eye area.
Collagen Foaming Cleanser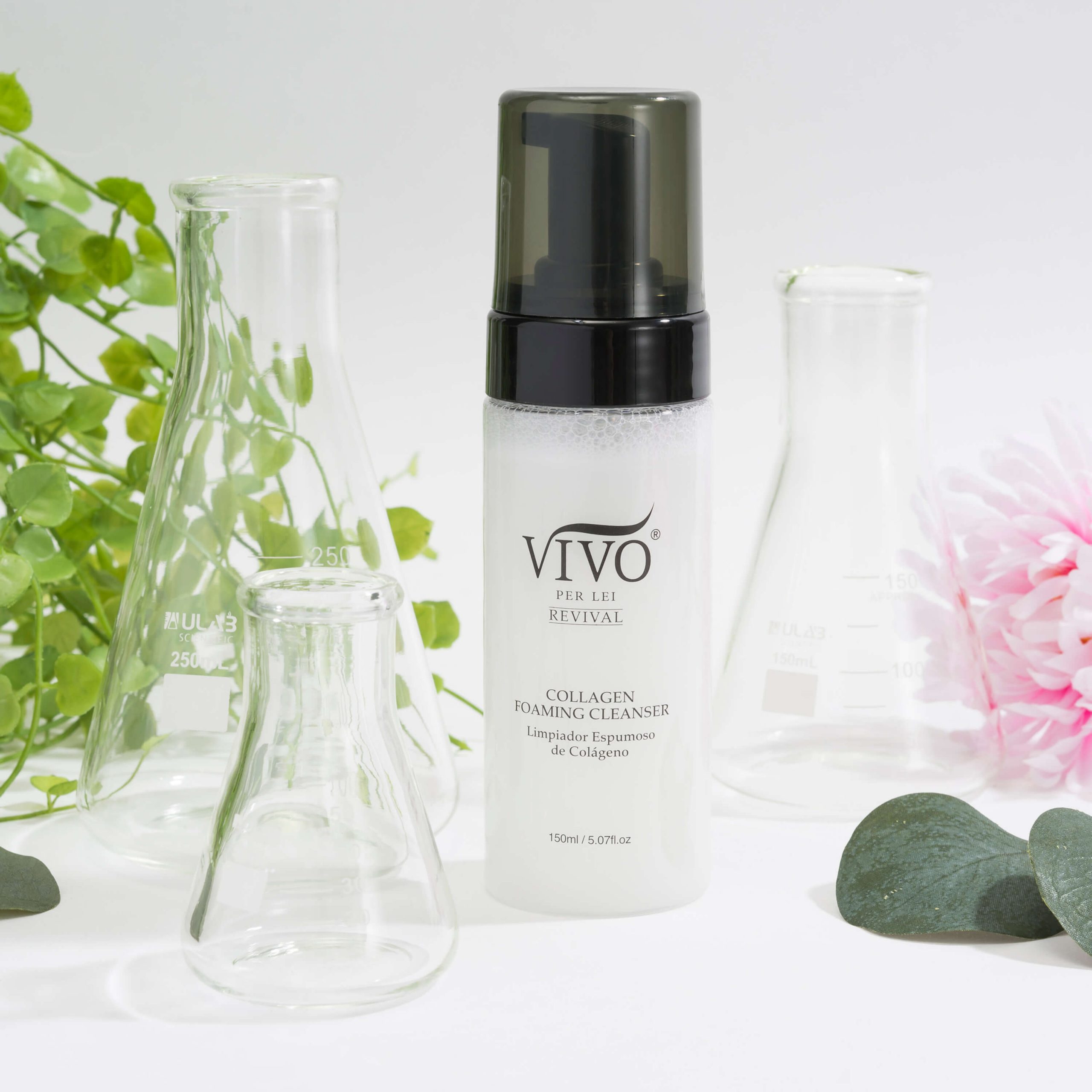 Our Collagen Foaming Cleanser is infused with Soluble Collagen and Retinyl Palmitate (the milder form of retinol) to bring the feeling of firmness to your skin.
The combination of the two ingredients is excellent for diminishing the look of fine lines, inconsistent texture, and dark spots. 
Our Collagen Foaming Cleanser also combines two powerful peptides that thicken and firm up the appearance of the skin. You probably already know that peptides are a must if you want youthful-looking skin. They're great for reducing the visibility of aging.
This foaming cleanser would do wonders for your skin, especially around your eyes, as it removes toxins and dirt without leaving your face dry and flaky!
Incorporate it into your beauty routine by massaging a few drops gently into your wet skin using circular motions. Be gentle with your under-eye area! Afterward, rinse completely with water and pat your face dry. Always follow cleansing with a balancing toner for great results.
Hyaluronic Acid Reviving Facial Serum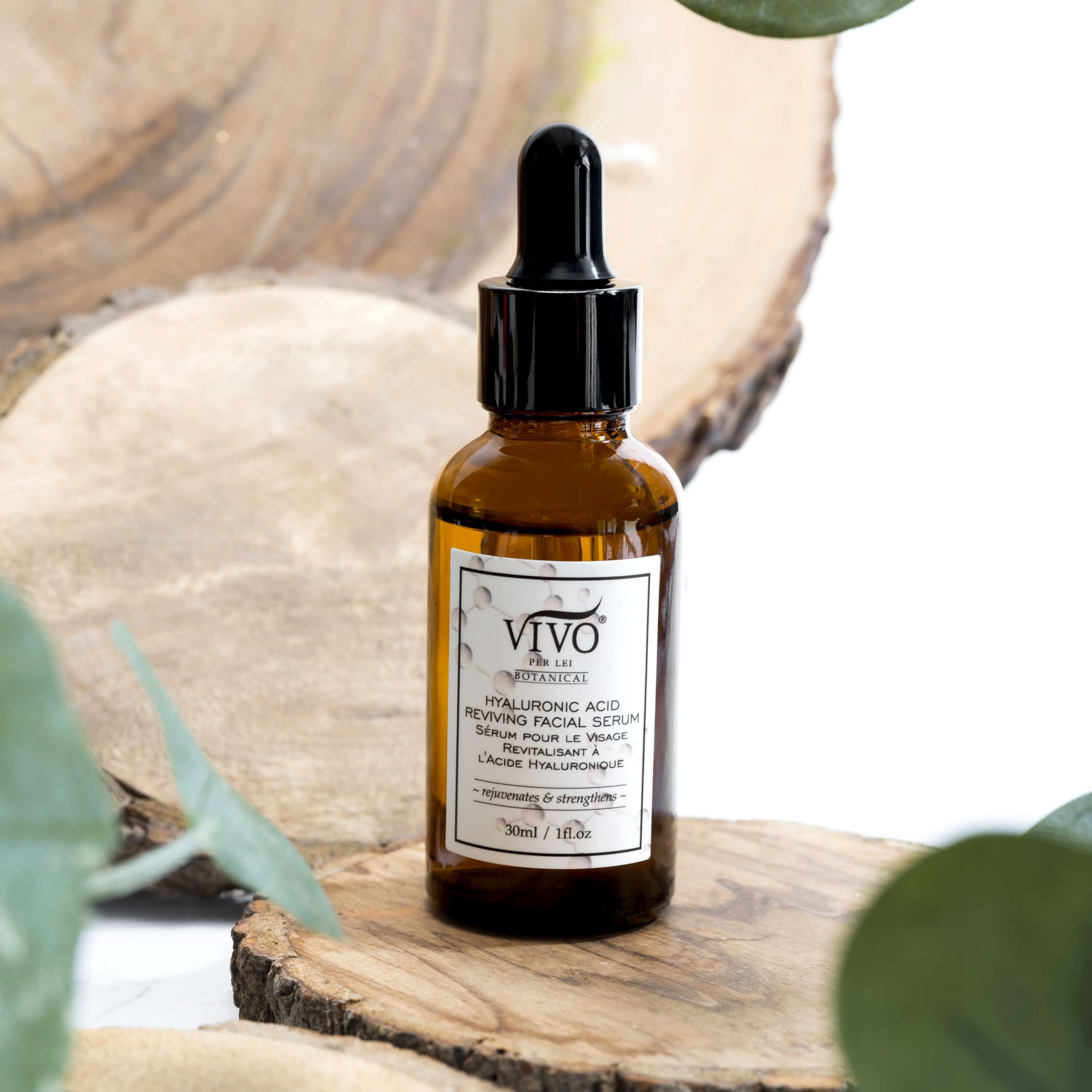 The last luxury Vivo Per Lei product on our list is the Hyaluronic Acid Reviving Facial Serum. If you feel like you're out of options for treating your tired-looking, dehydrated eyes, this revolutionary facial serum has you covered!
The formula is enriched with powerful ingredients, like Vitamin E, to make your skin appear much younger than before! It also includes the skincare favorites, Niacinamide, Hyaluronic Acid, and Sunflower Seed Oil, to prevent the appearance of aging. This product works wonders at ramping up your skin's moisture, giving your face a dewy, plump appearance. It's a must for brightening the look of your eye area.
You can count on the powerful formula of our Hyaluronic Acid Reviving Facial Serum to help you get rid of dry and dull-looking eyes! For the best results, apply an even layer on a freshly-cleansed face and gently massage it into the skin until it's properly absorbed.
Enhance Your Beauty Routine with Vivo Per Lei
Life has ups and downs; you can't be expected to have fresh-looking eyes every single day. But you can stop their appearance from aging prematurely by incorporating Vivo Per Lei's luxury skincare into your everyday beauty routine! 
Don't forget to check out our platform to have all of your skincare needs taken care of! Our extensive collection has something in store for every skin type!
---