The Ultimate Guide to Facial Care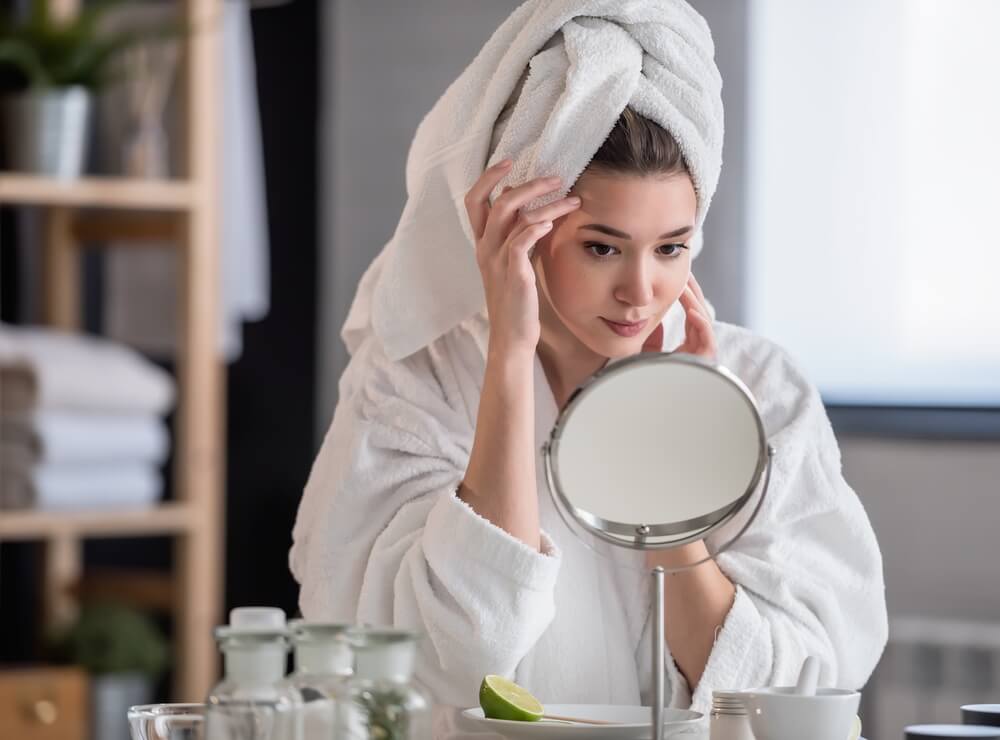 Forget what you've heard from YouTube videos or beauty advertisements — perfect skin simply doesn't exist. It's in our skin's very nature to react to external stressors and to adapt to changes that happen within the body. As the largest organ and the outermost layer of protection we have against the outside world, the skin is naturally exposed and vulnerable. This, in itself, makes the idea of perfect skin impossible to achieve.
While flawless skin is unattainable, there are a few ways to keep it looking better for longer. This is where facial care comes in. Having a reliable facial care routine can help keep the skin look well-hydrated, healthy, and younger.
Below, Vivo Per Lei gives you the ultimate guide to facial care. From the importance of a stellar routine to all the necessary tips and tricks you need to build your regimen, we answer all of your biggest facial care questions:
The Importance of Facial Care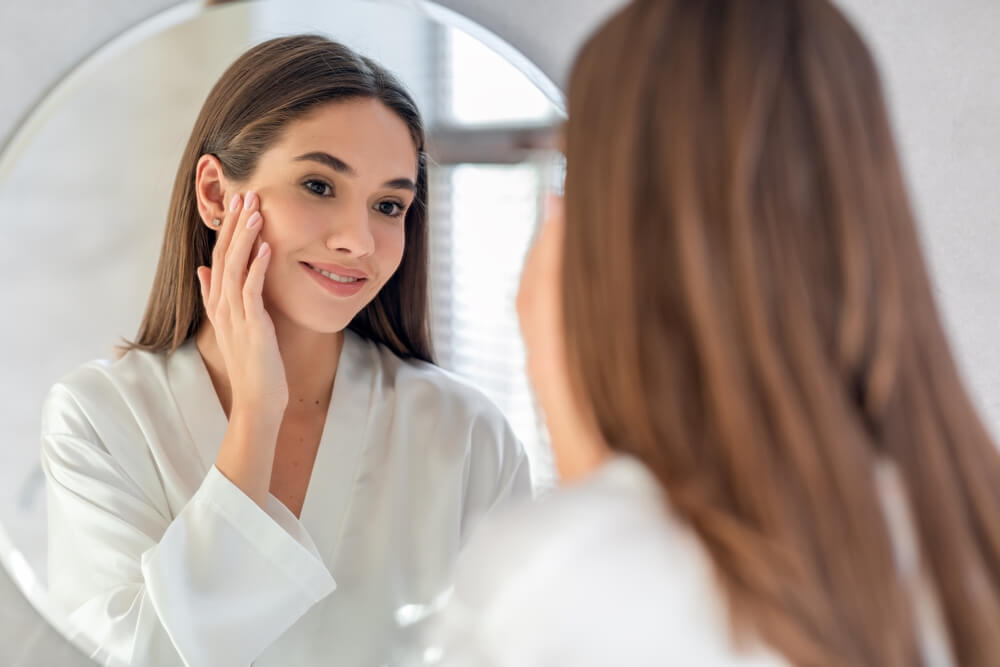 As the body's outermost layer, the skin can be quick to reflect damage and discomfort. You've likely experienced it yourself: in cold conditions, you may notice a dry patch or two. When the temperature is high, your skin may run red or start peeling. When you've had a difficult week and lack sleep, you won't have to wonder why you've suddenly got a new pimple peeking through the surface.
There's no need to dislike these reactions — they're natural and raw. They're a sign that the skin is doing what it is supposed to. But it isn't a crime to want to keep the feeling of inflammation at bay and the visibility of wrinkles inconspicuous. Thankfully, a good facial care routine can do these things and then some. 
A good facial care routine not only keeps the skin looking good, but feeling good as well. It cleans, hydrates, balances, smooths, and softens the appearance — all while paying due respect to your unique skin type and skin concerns.
How to Build a Facial Care Routine
Now, knowing that a facial care regimen can keep the skin looking its best can be daunting. With so many different products and steps and tips to consider, you may be wondering where to begin. The good news is that with facial care, oftentimes, simple is best. 
There's no need to overwhelm yourself. Sometimes, packing too many products into a routine may do more damage than good. All you need are a few non-negotiable steps — three to be exact. These are the three boxes to check when building your facial care routine: 
Step One: Cleanse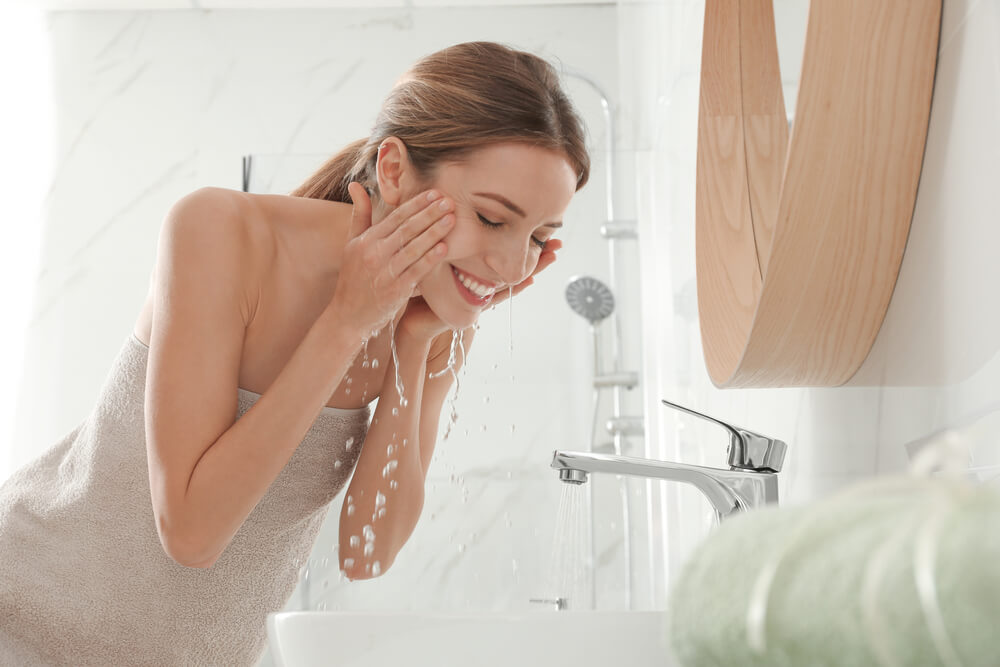 Cleansing is the most important facial care step of all. When done in the morning, it ensures that any dust or dirt from your pillowcases is rinsed off. It also refreshes the feel of the skin, starting your routine (and your day) on the right foot. When done in the evening, a good cleanser lifts makeup, sunscreen, and any debris that has collected on your face throughout the day. You're left with a clean canvas, ready to absorb the rest of your skincare.
A 2006 clinical trial reported that washing the face twice daily can improve the appearance of acne. The study also revealed that those who only wash their faces once a day can result in worsening the look of acne, with symptoms including an increase in the visibility of papules and lesions.
Despite this, a 2017 national study with 1,000 adults reported that:
More than half of American men and women do not wash their faces before going to bed. 

52% of the population makes at least one mistake when cleansing, such as using body or hand soap to wash their faces.

60% of the respondent base are largely unaware of what constitutes "proper" cleansing
You can avoid being part of these statistics by remembering to cleanse your face regularly — with a reliable cleanser, of course. Here at Vivo Per Lei, we have a variety of effective cleansers to help you target dirt, debris, and grime thoroughly without harming the skin.
Choosing a Cleanser for Your Skin Type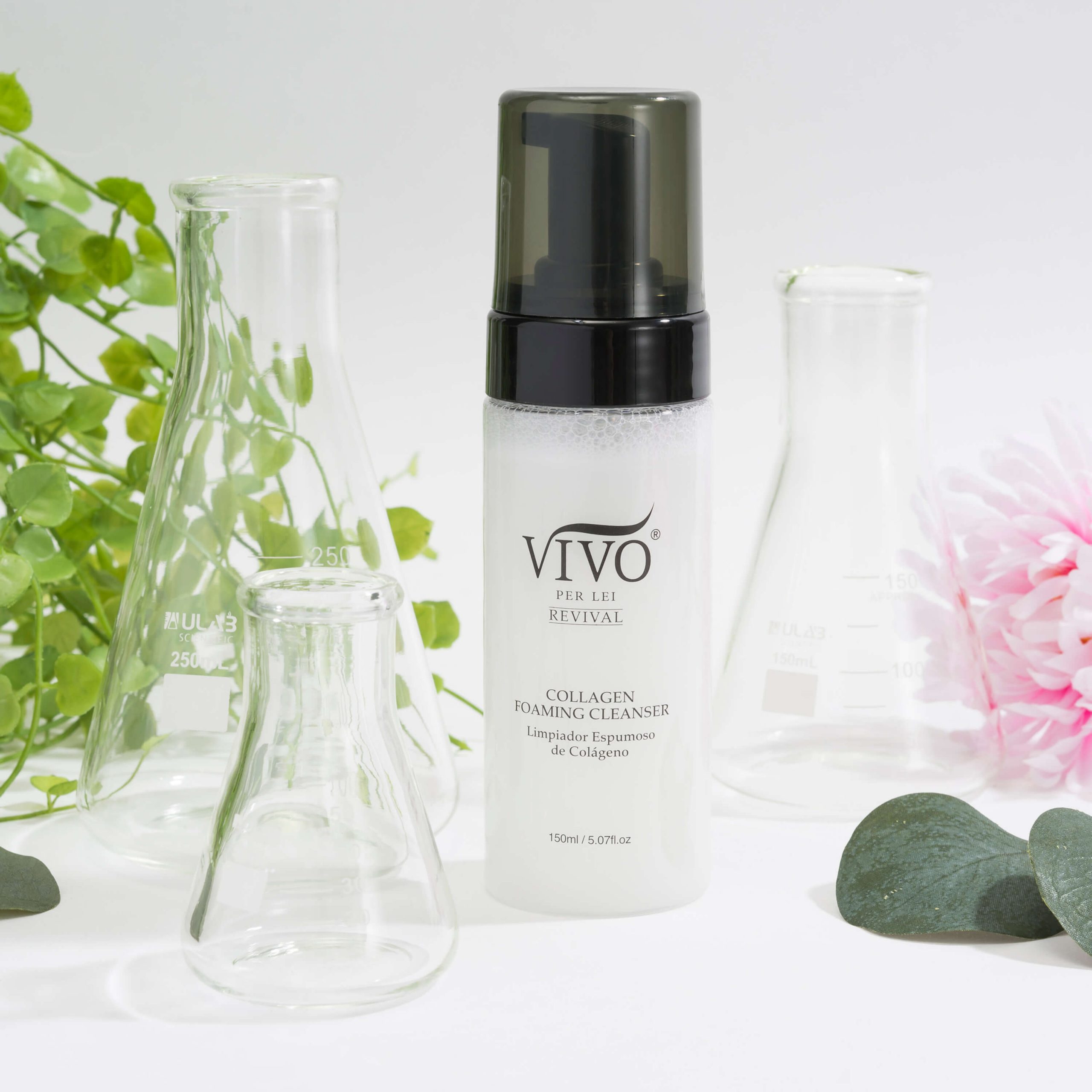 First up is the Foaming Facial Cleanser. While the product is dispensed in liquid form, massaging it into your skin transforms it into a foam-like consistency. Despite feeling light and bubbly against the skin, the Vivo Per Lei Foaming Facial Cleanser does a great job of removing any dirt that may be clinging to the skin. This makes it a great match for any skin type.
Those who struggle with dryness but desire the same texture may prefer the Collagen Foaming Cleanser. It's the same foamy consistency with an extra moisturizing twist: collagen. 
Lastly, we have the Hyaluronic Acid Daily Facial Wash. This would make an ideal addition to the facial care routines of those who have oily or combination skin. The product has a light gel-like texture that does not aggravate sebum production. While it cleans and purifies the feel of the skin, the Hyaluronic Acid Daily Facial Wash also hydrates to reveal a clear and bright appearance.
Now, the question remains: how exactly do you cleanse properly? Once you've found your cleanser of choice, consider these tips from the American Academy of Dermatology:
Dampen the face with lukewarm water. Apply your cleanser onto your fingers and massage it into the skin gently.

Do not rub or scrub at the skin. Your cleanser should do its job even without the extra mechanical effort.

When rinsing, use lukewarm water. Thereafter, pat (not wipe!) the skin dry gently.

Do not wash your skin more than twice a day.
What About Masking?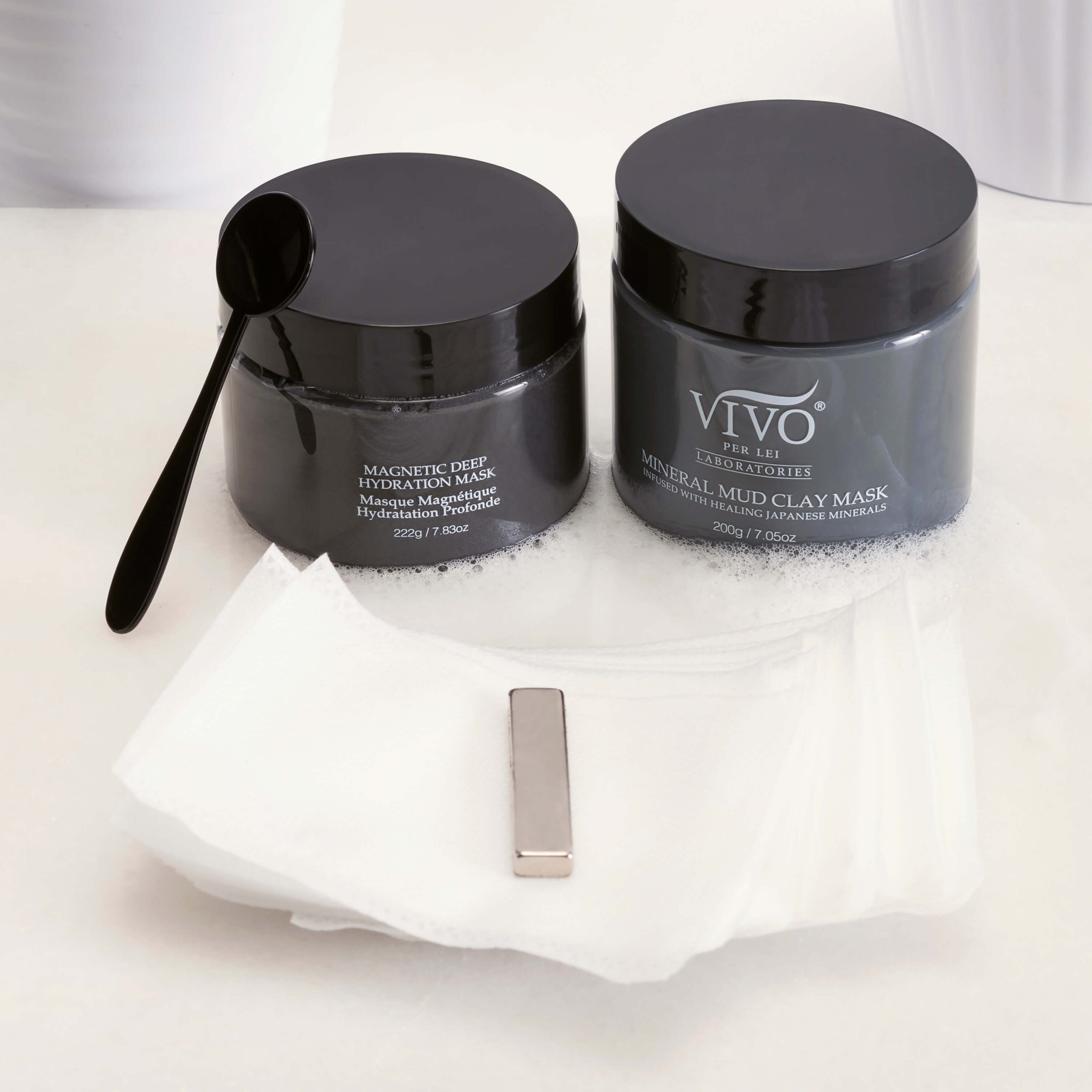 To elevate your cleansing game further, you may opt to use a mask once a week. Masks can help boost facial care routines by contributing to the look of freshness and rejuvenation.  
Here at Vivo Per Lei, we have two innovative masks that are well worth your attention: the Magnetic Deep Hydration Mask and the Activated Charcoal Facial Mask. Here's what makes each one unique:
The Magnetic Deep Hydration Mask is not a pretentious clickbait-inducing name — it is infused with magnetic particles. The mask is enclosed with a mini magnet that lifts the mask off your skin. It's masking without the mess.
However, the magnetic effect of this mask is not the only thing that deserves to be discussed. It lives up to its name, with a fusion of deeply hydrating ingredients like:
Rosemary leaf extract

Caprylic/capric triglyceride, which is derived from glycerin and coconut oil, two ingredients that soften the feel of the skin
After removing this mask, your skin will feel clean, refreshed, and instantly healthier.
The Activated Charcoal Facial Mask, on the other hand, features an interesting ingredient as its main headliner. Activated charcoal is similar to clay or kaolin, which can remove excess oil from the skin. By drawing out bacteria and impurities, the charcoal in this mask helps the skin feel fresh and clean. Coupled with exfoliating Vitamin A, this mask reveals more radiant-looking skin with a lit-from-within glow.
Step Two: Tone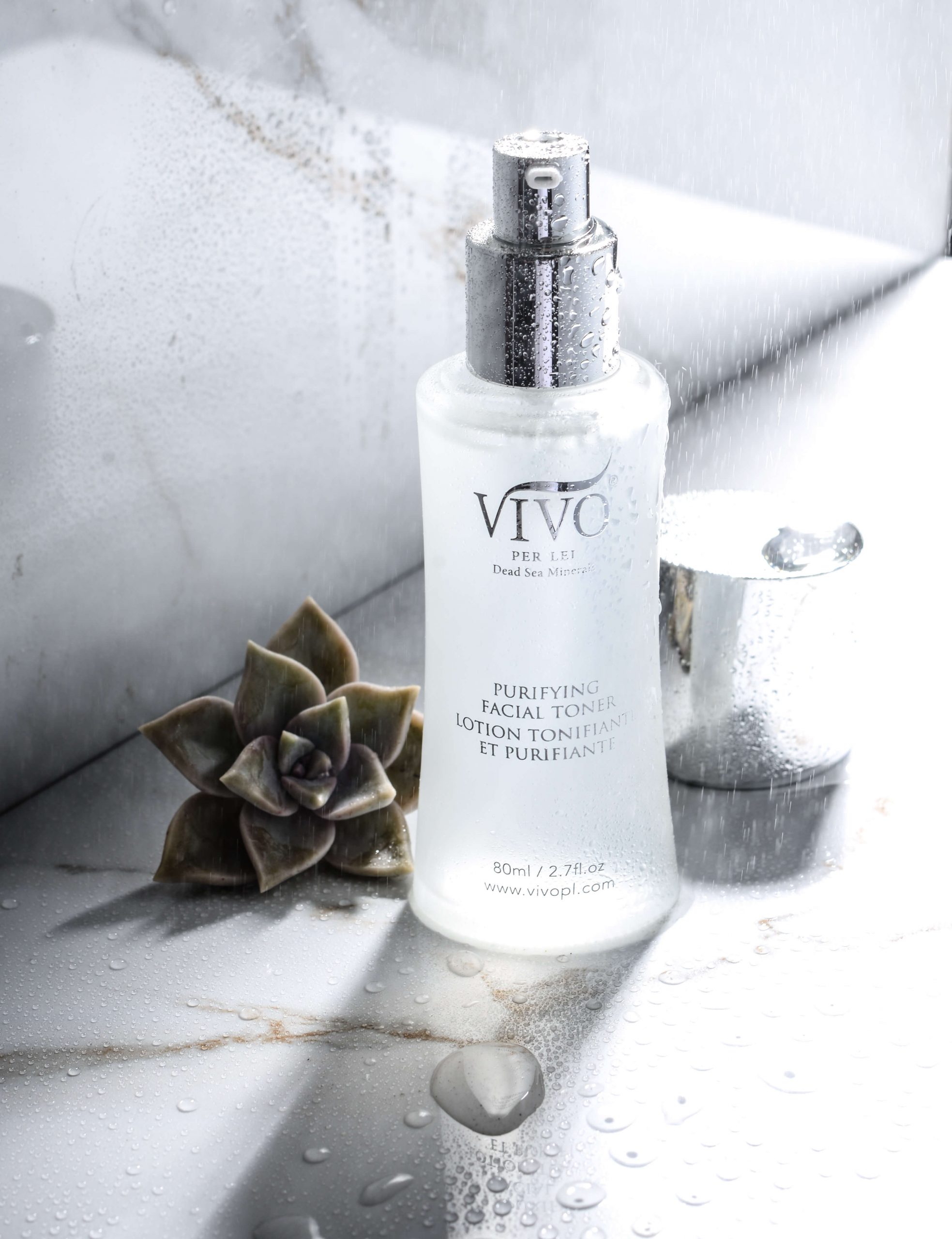 While some may dismiss toners as an optional skincare step, we at Vivo Per Lei believe that it is a crucial element of an effective facial care routine. Even with a good cleanser, the skin may feel a little tight or uncomfortable post-cleanse. This is especially true for those with dry or dehydrated skin. Toners can help solve this issue by refreshing, rebalancing, and cooling the feel of the skin.
At Vivo Per Lei, we have one superstar toner that delivers on all three of those fronts. Enter: the Vivo Per Lei Purifying Toner.
As a follow-up to the cleansing step, the Purifying Toner from Vivo Per Lei picks up any remaining dirt left on the skin. It also sets the skin back into a balanced-feeling state, preventing any lasting feelings of dryness. With Niacinamide and Hyaluronic Acid, this toner moisturizes the skin while minimizing the appearance of enlarged pores.
To use the Purifying Toner, simply dispense a few drops of the product onto your fingertips or a cotton round. Pat the toner into the skin until it is fully absorbed.
Step Three: Moisturize
Like toners, moisturizers are products that face a fair amount of debate. Because moisturizers replenish the skin's natural oils, some believe that those with oily skin do not need to use moisturizers at all. After all, if your skin is oily, why would you give it even more oily ingredients?
This idea does not quite hit the mark. Moisturizers alleviate the feeling of discomfort, revitalize the look of the skin, and keep the skin feeling soft and smooth. It is a necessity, even for oily or acne-prone skin. Nailing your three-step facial care routine all lies in finding the right moisturizer for you and your skin type.
Finding the Perfect Day Cream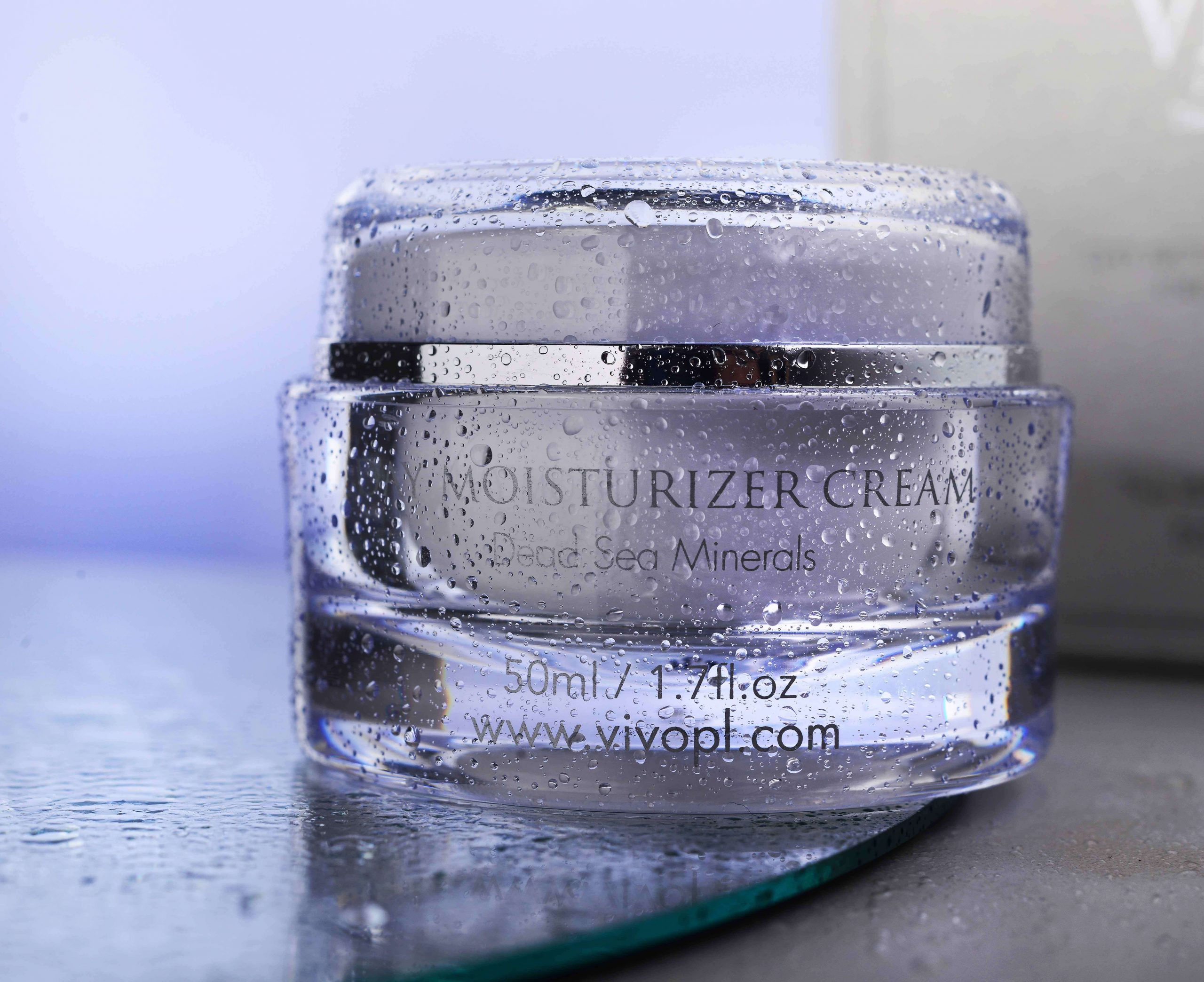 Those with oily skin would benefit from lightweight formulations. Gel-type moisturizers are a great candidate, as they feel thin and airy on the skin. Unlike creams and lotions, gel moisturizers feel like water when blended out, allowing them to sit comfortably on the skin without causing extra grease or shine.
Vivo Per Lei's Marine Sensitive Facial Hydro Gel is an example of a weightless moisturizer that gets the job done. Despite its delicate texture, this product packs a punch with a blend of vitamins and plant botanicals. It contains:
Argan oil. Called the

liquid gold of Morocco

, this ingredient can deeply moisturize the skin.

Sodium hyaluronate, an ingredient often compared to hyaluronic acid. Like HA, sodium hyaluronate hydrates the skin to give it a plumper appearance. 

Xylitol, a sugar with moisturizing properties.

Niacinamide, a beloved ingredient in the world of facial care. Studies show that

niacinamide can reduce the appearance of acne

, which is a common issue experienced by those with oilier skin types. 
Creams are another popular moisturizer formulation. By nature, creams are thicker, richer, and more potent than gels texturally. Creams, therefore, tend to suit those with normal or dry skin better. These products can also be subdivided into day creams and night creams:
Day creams or AM moisturizers tend to be less heavy than their evening counterparts. These products mustn't weigh too heavily on the skin, as a person may sweat or wear makeup throughout the day. An example of a great day cream from Vivo Per Lei is the Moisturizing Day Cream.
Filled to the brim with moisturizing ingredients like shea butter, sodium PCA, and sunflower seed oil, this product can ensure a feeling of long-lasting suppleness throughout the day. This can effectively minimize the look of cracking, peeling, flakiness, and other common symptoms of dry skin. Despite being a great solution for dry skin, the Moisturizing Day Cream does not feel too thick or heavy. It blends naturally into the skin and layers wonderfully under sunscreen and makeup.
Finding the Perfect Night Cream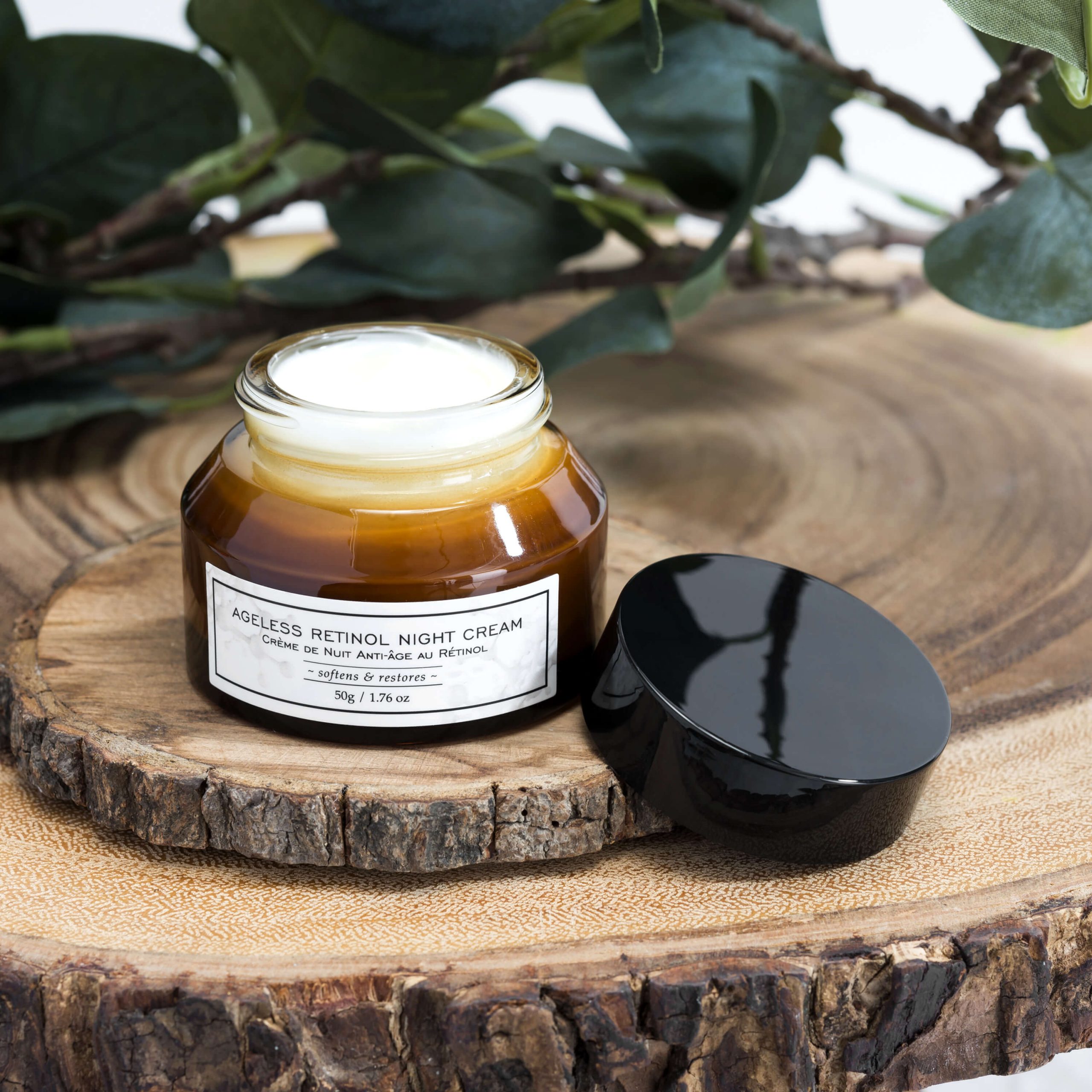 What about night creams, then? 
As the name suggests, night creams are designed for evening use. This is because they are formulated to be thicker and heavier than other moisturizers. Night creams are meant to be kept on the skin overnight, allowing the formula to sink into the skin as you get your beauty sleep. This not only helps you combat dryness overnight: it contributes to a more radiant and refreshed appearance in the morning. 
One of our favorite night creams at Vivo Per Lei is the Ageless Retinol Night Cream. Just like the Moisturizing Day Cream, this product quenches the skin's thirst, supplying it with the oils it needs to look and feel good. However, it gets the job done with a little extra fuel, with ingredients like Grape Stem Cell Extract and Jojoba Oil enriching its formulation. Slather a thin layer of the Ageless Retinol Night Cream before bed and wake up with skin that feels softer, smoother, and bouncier. It's the perfect finisher for your facial care routine.
Discover more ways to upgrade your facial care regimen with Vivo Per Lei. For a men's three-step skincare routine, check out our recommendations here.
---