8 Steps to Follow for Glowing Winter Skin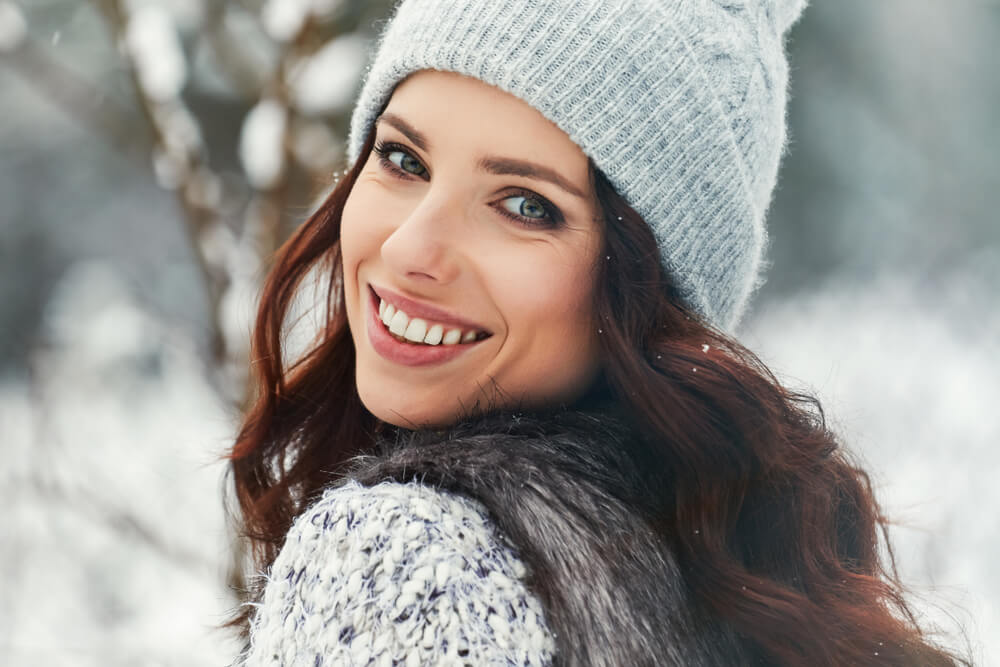 The cold winter months can either be good or challenging depending on your skin type. Those with oily skin see the season as an opportunity to balance out their sebum production since they won't be sweating or super-greasy. But others find it difficult in another way — keeping their skin feeling glowy and hydrated.
When your skin is immensely dry, you could have some trouble achieving that dewy glow everyone craves. Your complexion could end up looking flaky and flat, which is never flattering, especially with the holiday parties and photo opportunities the season has to offer.
That's why beefing up your skincare arsenal for winter is of the utmost importance. In need of the best winter skin glow tips? Check out this full routine Vivo Per Lei recommends ensuring that your skin looks happy, radiant, and hydrated, even during the dry and harsh winter months.
Is it Hard to Get Glowing Skin in the Winter?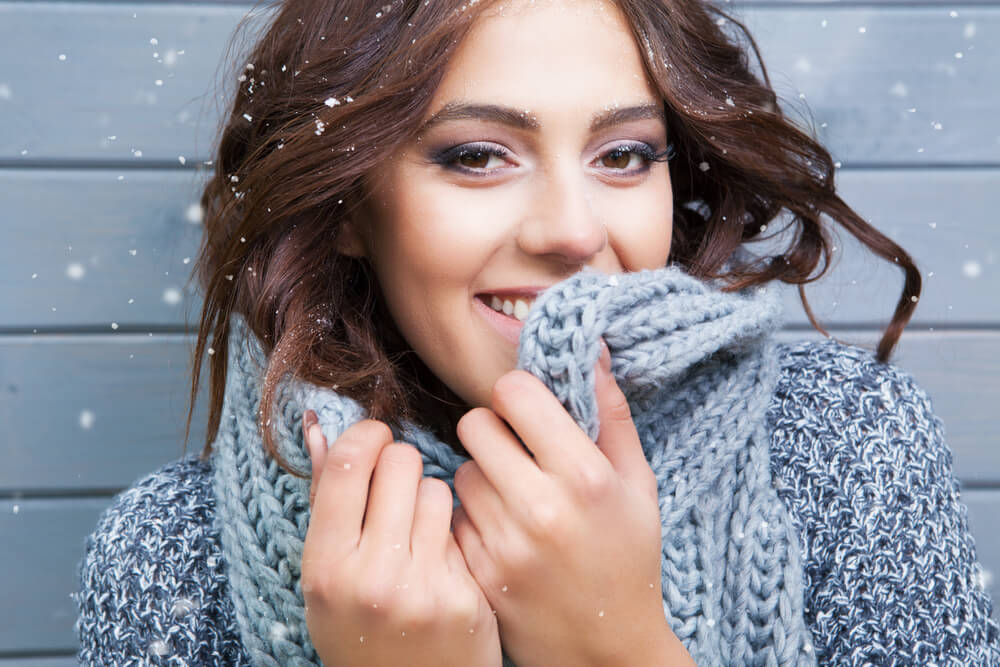 Have you ever noticed how your skin suddenly looks a little duller than usual once the winter months start rolling in? Well, one of the most common causes of dull skin is dehydration — a common issue many faces during the colder season.
See, when you don't have enough moisture in your skin, it lacks that healthy radiance that makes it look youthful and plump. The outermost layer of your skin reflects how humid your environment is. And during the winter, there's little to no moisture in the air. This makes your skin look tired, flat, and lifeless.
When your skin is dehydrated, it will feel rough, flaky, and even itchy at times. It could even crack in some areas, like your elbows and hands, especially in the winter. That's why one of the most important winter skin glow tips you'll get from us is to tweak your skincare routine to include extra moisturizers.
Moisturizing is non-negotiable if you want glowy skin during the winter. Hydrating toners, serums, and creams will be your skin's best friends in surviving the winter months.
Vivo Per Lei recommends building a skincare routine that contains humectants, like aloe and hyaluronic acid. These will pull water into your epidermis. Then, make sure you have emollients, like oils and fatty acids. These will seal all that hydrating goodness in so it doesn't escape.
You should also look for products that contain amino acids or ceramides. If you have all these in your routine, you'll be set for the winter. Check out this skincare routine we put together that has all of the above and more.
Cleanse with a Hydrating, Non-Stripping Facial Wash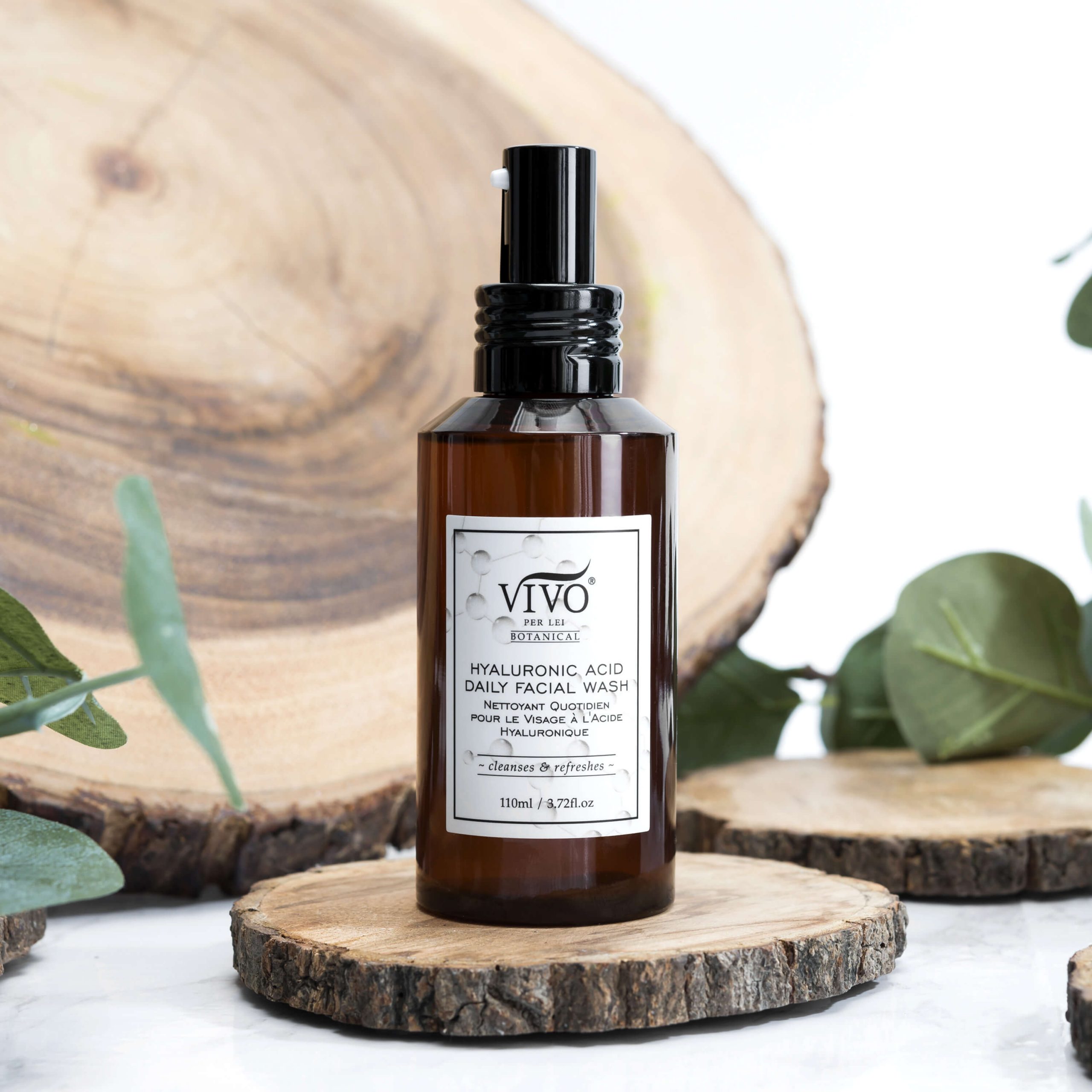 The first step to nailing a hydrating, glow-boosting winter skincare routine is a facial cleanser that won't strip your skin of moisture. This Vivo Per Lei Hyaluronic Acid Daily Facial Wash can do exactly that. You can even use it to wash off your makeup!
Not only will this cleanser thoroughly wash away the dirt and grime on your face after a long day, but it does so without stripping your skin of the moisture it needs to feel bouncy and hydrated. It contains ingredients like amino acids, jojoba oil, olive oil, and hemp seed oil to moisturize your skin as you wash it.
But its star ingredient is hyaluronic acid, which is very important for winter. That's because it's a humectant with moisture-binding properties. This increases your hydration levels.
The form of hyaluronic acid that this cleanser has is sodium hyaluronate. It has a smaller molecular weight than hyaluronic acid's usual forms, so it penetrates the skin more easily to hydrate its deeper layers.
To use this cleanser, massage a pea-sized amount into your skin until it lathers up. Use lukewarm water to rinse it all off and pat your skin dry with a towel.
Follow Up with a Toner Rich in Botanicals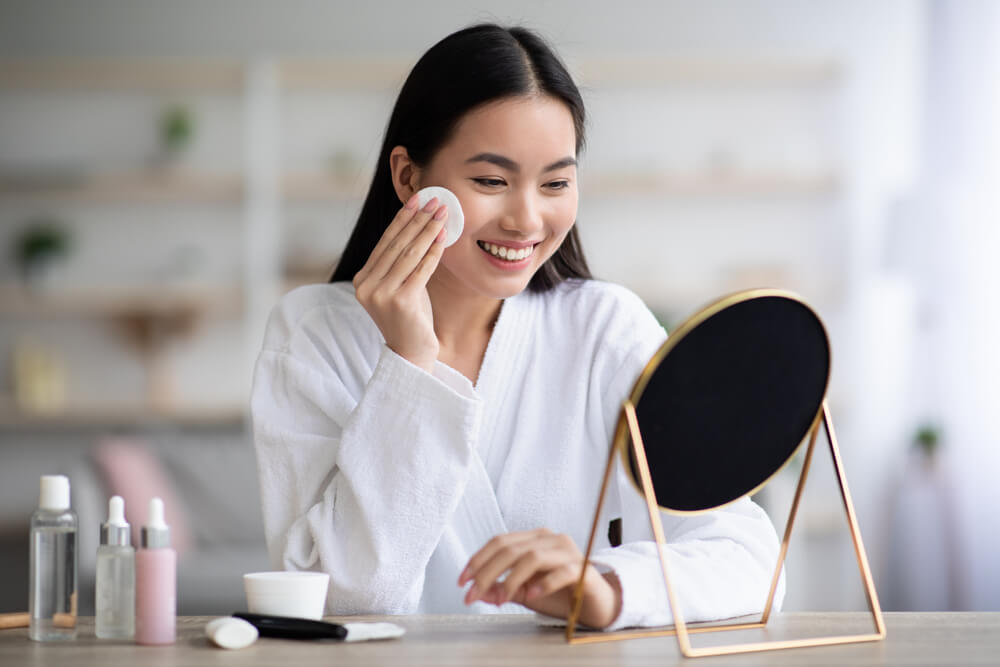 One of the biggest winter skin glow tips you'll hear from skincare experts is to layer your products during the colder season. They don't all have to be super creamy and moisturizing products — a couple of lightweight layers will do the trick to extend your hydration levels throughout the day.
That's where toners come in. If you usually moisturize right after cleansing your skin, think about applying a light toner in between for an extra bit of moisture. This can also prep your skin to make it better absorb the rest of your products later on, which is another plus.
The Vivo Per Lei Flower Extract Facial Toner boasts a combination of sodium hyaluronate and marigold flower extracts. These two work to lightly hydrate your skin without leaving it feeling clogged and greasy. It also contains calendula, silk amino acids, and allantoin to soothe and condition the feel of the skin further.
Apply this toner with a cotton pad and swipe it across your clean skin to feel refreshed. You can also use your hands to apply it, lightly patting it into your skin with your palms.
Plump Up the Look of Your Complexion with a Moisturizing Serum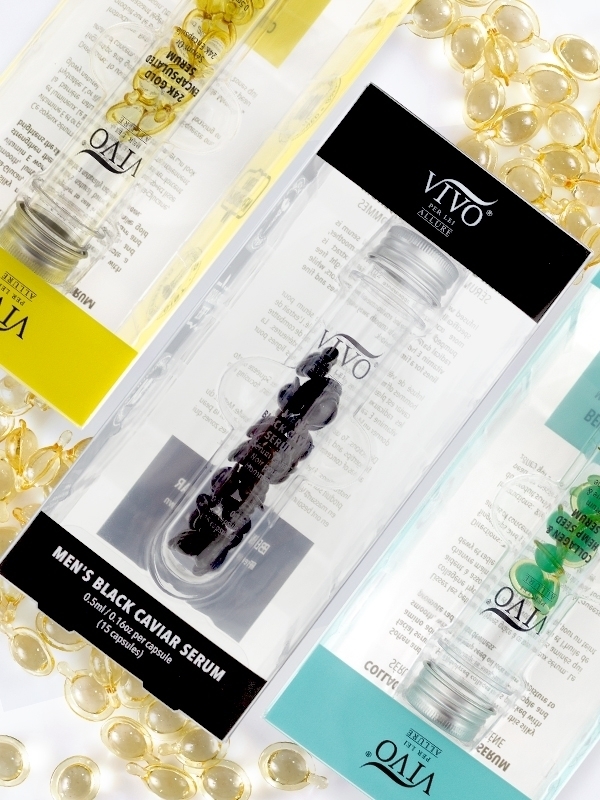 Another layer you can add on before moisturizing is a serum. These potent formulas usually come in bottles. However, if you want something more innovative, the Vivo Per Leo Collagen & Hemp Seed Serum Capsules are so much fun.
This hydrating serum is encased in capsules, so you never have to stress out over how much or how little product to use. It has a silky consistency because it contains amino acids, olive oil, squalane, peptides, and hemp seed oil to smoothen the feel of your skin.
Make Your Skin Glow Throughout the Day with a Hydrating Cream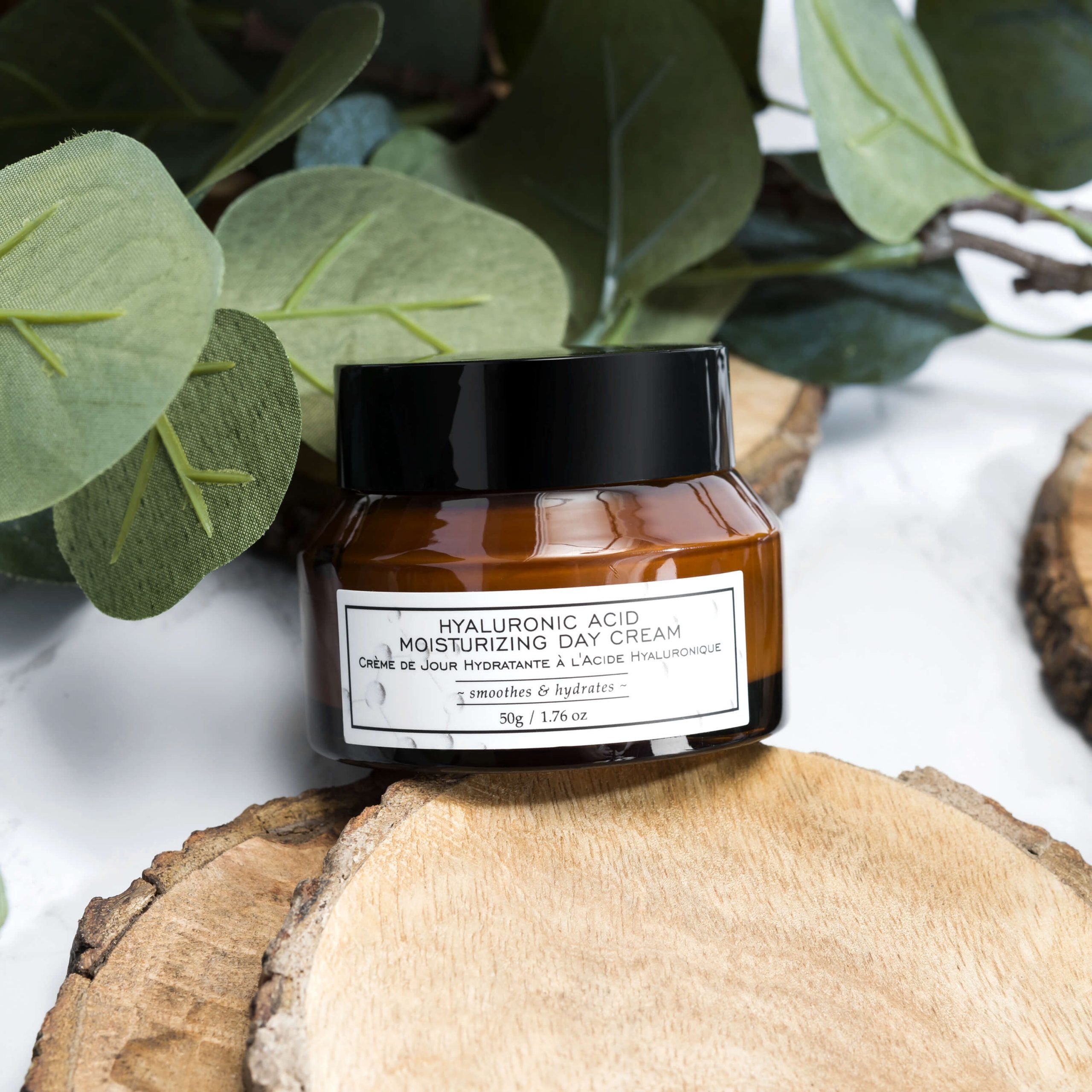 To lock in all the hydration from your toner and serum, you must finish your daily routine with a moisturizer. The Vivo Per Leo Hyaluronic Acid Moisturizing Day Cream will do the trick. It contains sodium hyaluronate and glycerin to hydrate your skin and jojoba oil to seal all of that water in.
One of the best winter skin glow tips you'll come across if you have super dry skin is to look for products with oils that can condition and provide intense moisture to the feel of your parched skin. This cream contains rich botanical oils, like olive, cacao seed, coconut, avocado, and hemp seed oil.
The oils listed above are known to be deeply hydrating. This formula is perfect if your skin needs extra help in the glow and moisturization department.
Try Out Unique Ingredients in Your Night Cream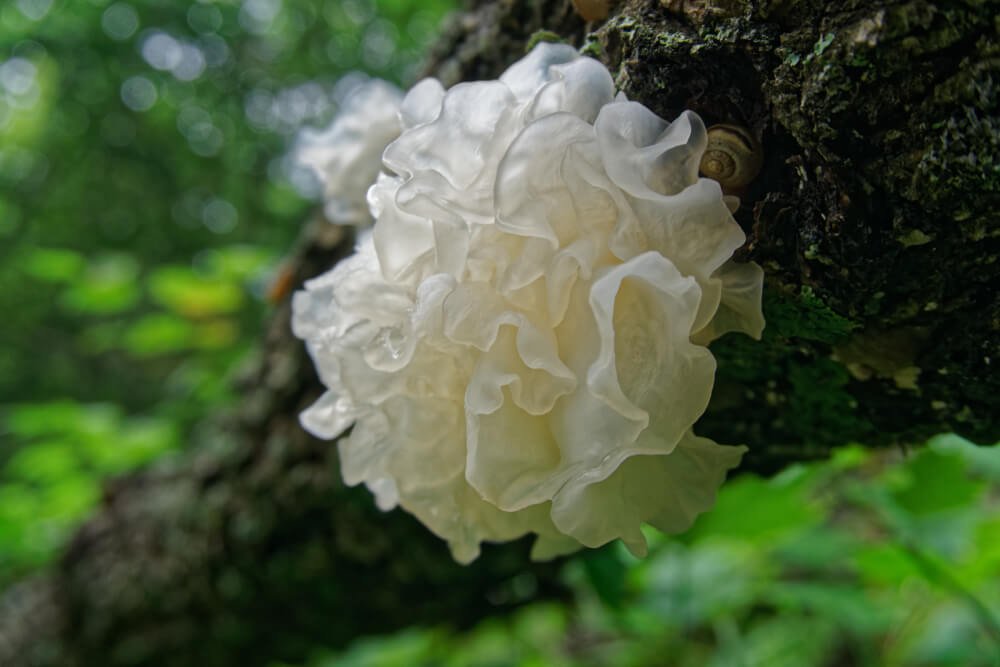 Many people will offer winter skin glow tips like "stick to oils for deep moisture," or even "make your night cream as thick as possible". While these winter skin glow tips have merit, it's not always the basis for an effective nighttime moisturizer.
Sick of the usual skincare ingredients? Be more adventurous and try out something more unique, like snow mushroom extract. Our Vivo Per Leo Snow Mushroom Night Cream is infused with it!
Snow mushroom is an Asian extract that leaves the skin looking super plumped and hydrated, thanks to its humectant properties.
This night cream also contains jojoba oil, retinol, Centella Asiatica, and fig extracts. All of these moisturize the skin without making it feel waxy or greasy.
Brighten the Appearance of Your Under-Eyes to Look More Radiant and Awake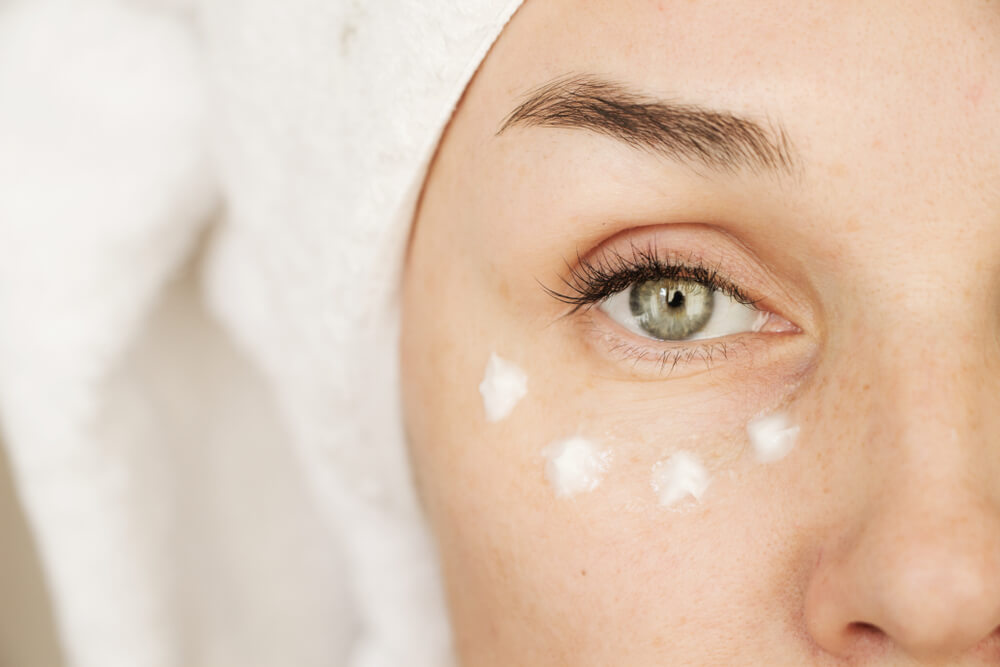 Aside from just moisturizing your skin, another way to add a glow to your features in the wintertime is to invest in a high-quality eye cream. The Vivo Per Lei Collagen Eye Firming Cream contains ingredients that can brighten the appearance of your under-eyes, making you look alive.
This eye cream contains vitamin E and jojoba, castor, and hemp seed oils to reduce the visibility of wrinkles and fine lines, making your skin look younger. But it also has licorice root extract, which is known to brighten the look of the skin, adding a subtle glow to your eyes.
Add Extra Moisture and Glow with a Weekly Face Mask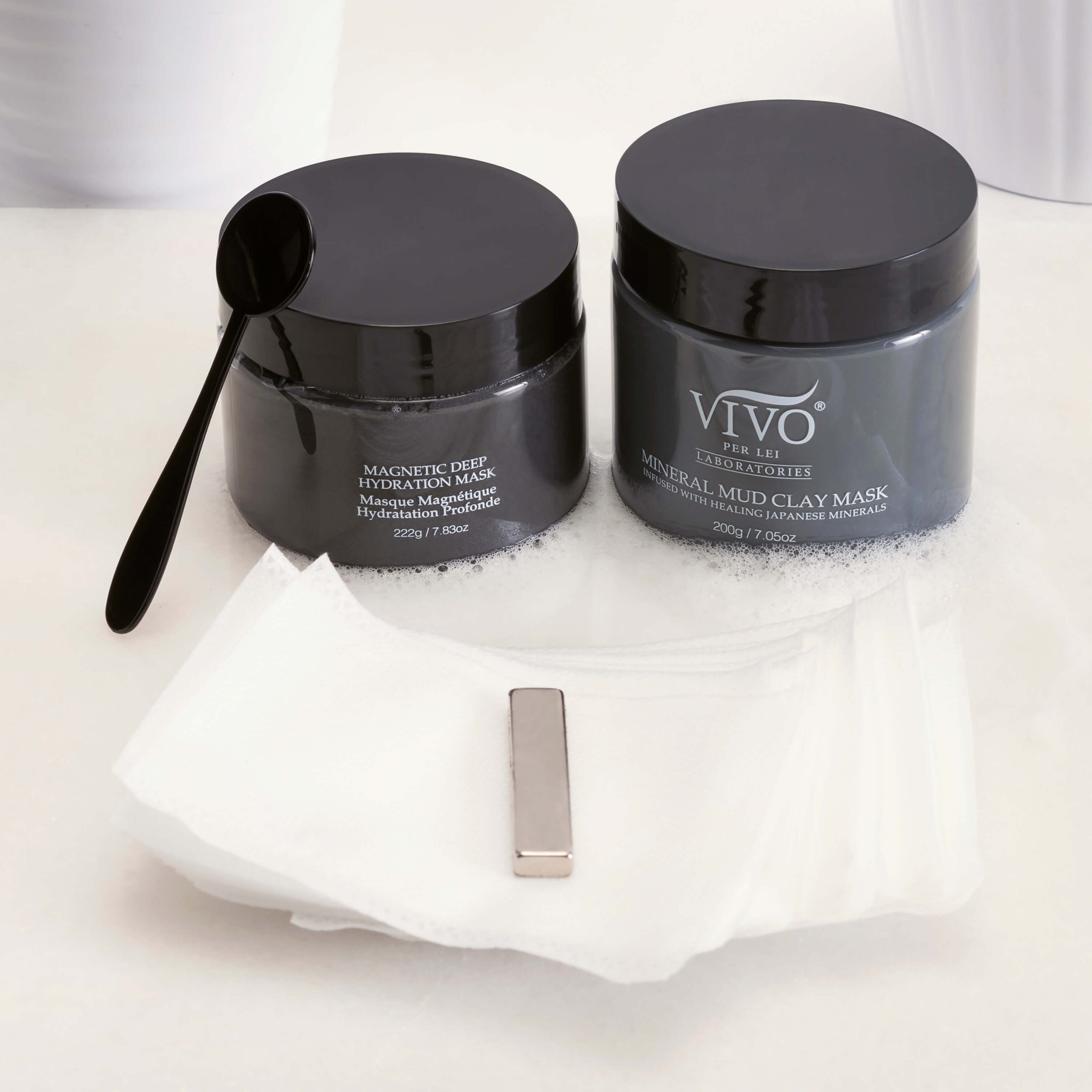 If your skin is still incredibly parched after a week of trying a more moisturizing winter routine, maybe you should treat it to a weekly hydrating face mask. Not only is the Vivo Per Lei Magnetic Deep Hydration Mask super moisturizing — it's also fun to use!
It contains iron, meteorite, and diamond powder along with mica to brighten the look of the skin and reflect light on it, making you appear more luminous. It's also formulated with coconut oil, peptides, seaweed extracts, and sunflower seed oil for the deep hydration your parched skin is craving.
Apply an even layer all over your skin and allow it to settle for ten minutes. Then, use the enclosed magnet to pick up the segments of the mask on your skin. Only the oils will remain. Massage these into your face and neck to reap the full hydrating benefits.
Get Head-to-Toe Luminosity with Shea Butter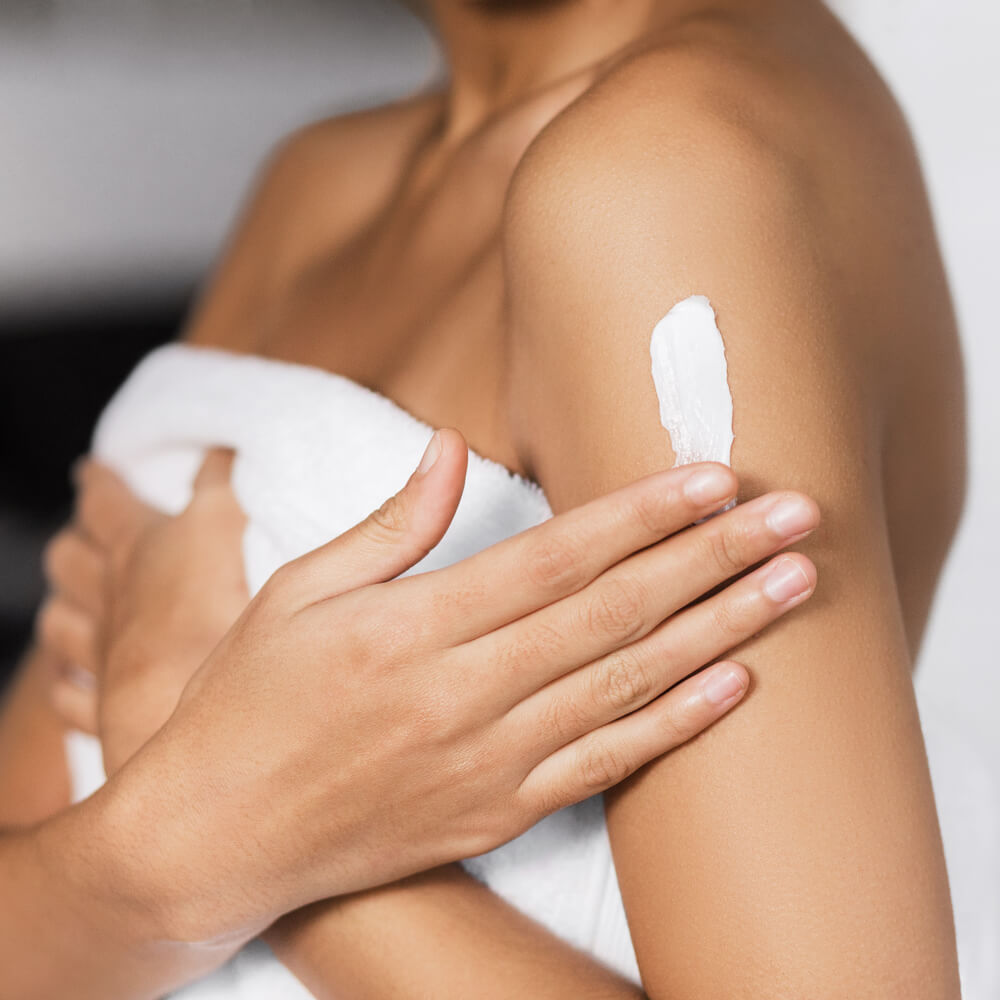 Finally, the last of our winter skin glow tips is to moisturize from the neck down. You can't simply restrict your moisturizing skincare routine to your face. You need to glow from head to toe as well. For that, we recommend the Vivo Per Lei Shea Body Butter Devotion.
This body butter contains glycerin and Dead Sea minerals to soften and smoothen the feel of the skin when it's feeling really dry. Meanwhile, shea butter has stearic and linoleic acids that allow it to lock moisture into your skin.
If you can, apply this body butter as soon as you get out of the shower, while your body is still damp from the water. Focus on the parts of your body that are extra dehydrated, like your elbows and knees. This helps lock that hydration into your skin, keeping it looking glowy and gorgeous all day long.
Conclusion
If you're having trouble adding some glow back to your flaky, irritated, and dehydrated skin this season, use the winter skin glow tips above. The trick is to always hydrate with humectants to feed your skin moisture, and then lock it all in with a rich and emollient moisturizer.
Remember — your usual skincare routine isn't enough. You need a little extra something since it's colder outside now. Be smart in layering products and don't neglect the parts of your skin that might need extra care, like your eyes and your body from the neck down.
These winter skin glow tips are tailored especially for those with naturally dry skin, but they could work on anyone who needs an extra glow in their complexion during these unpredictable months. Keep them in mind, trust in Vivo Per Lei's formulations, and your skin will get through the winter with luminosity.
---