6 Winter Skin Glow Tips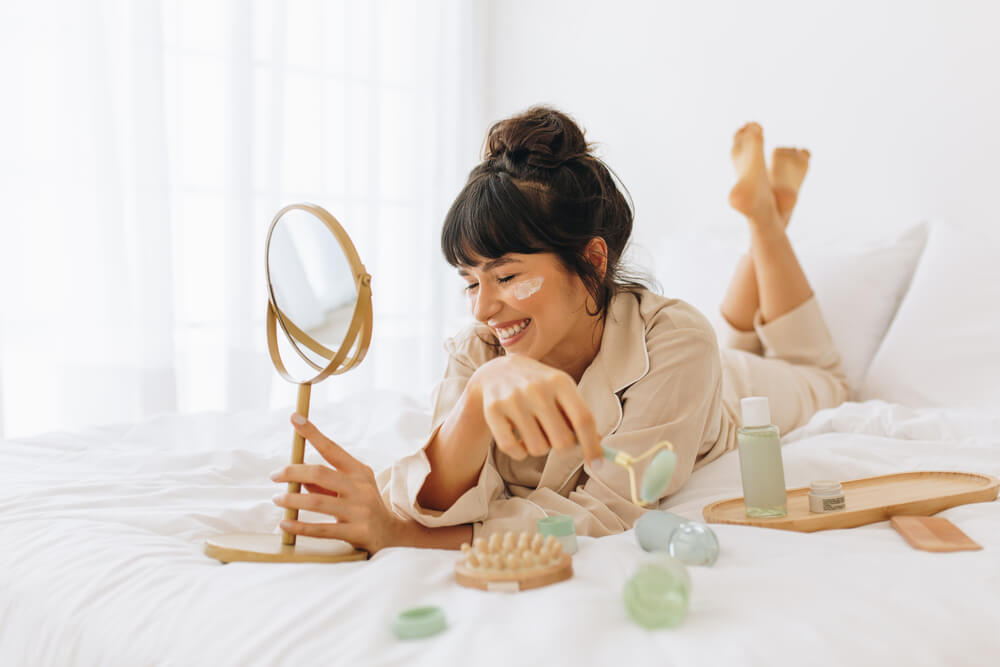 Between the freezing temperatures, frigid winds, and drying indoor heating, it's no surprise that the skin can often end up looking dull and rough over the winter months. The fact that it produces less sebum as temperatures start to drop doesn't help either, contributing to dryness and dehydration.
Fortunately, there's plenty that you can do to turn things around for your complexion. If you want to know exactly how to give your skin the radiance and luminescence that it deserves during the colder months, check out Vivo Per Lei's top winter skin glow tips below.
1. Cleanse Daily, But Keep it Gentle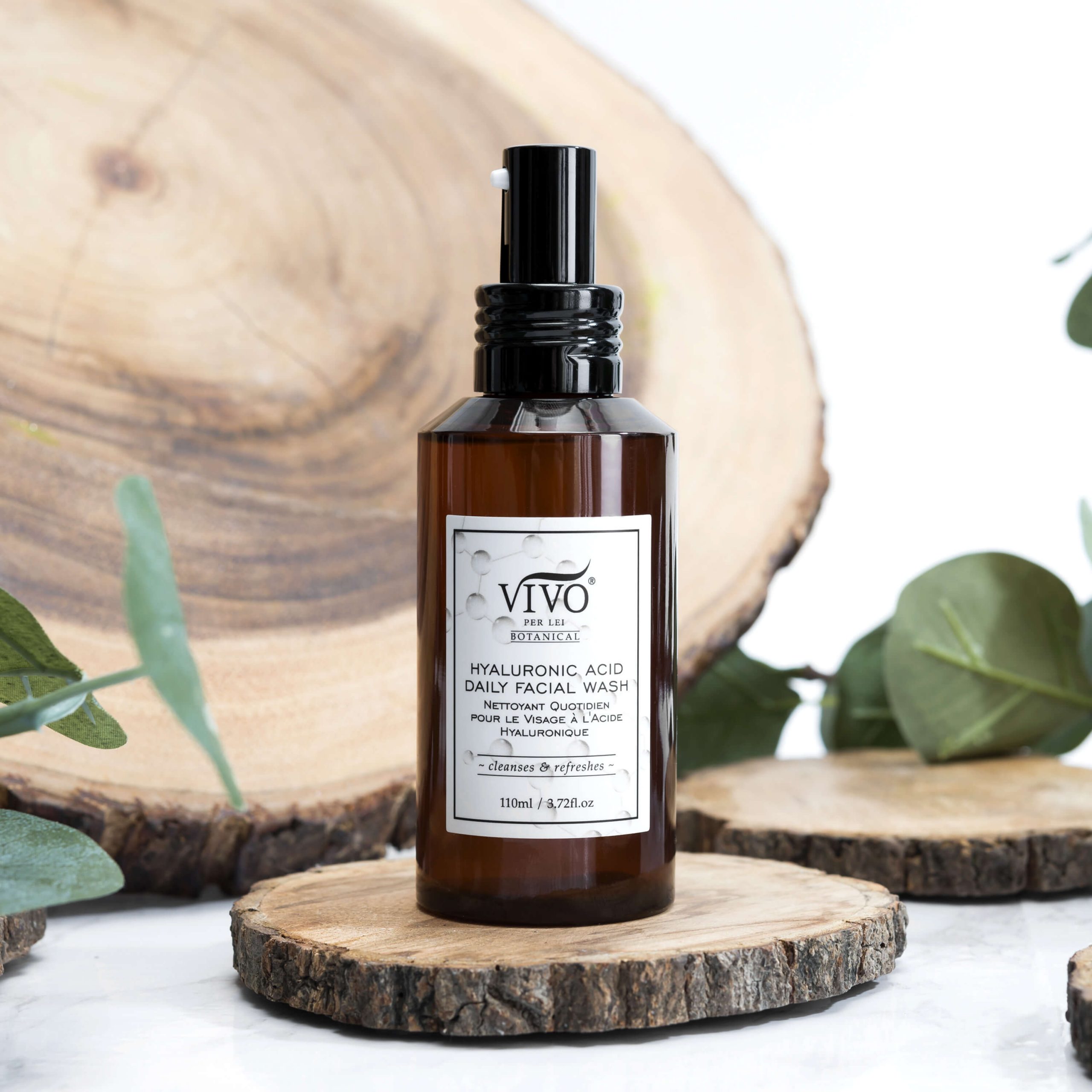 The first of our winter skin glow tips may seem simple, but it's an important one…
Although there may not be as much sebum lingering on your skin during the winter months, it's still important to cleanse daily. Everything from pollutants to dead skin cells will still be taking up precious space on the surface of your skin. Not only does this prevent other skincare products from properly working their magic, but it can also cause damage to your skin cells in the long run.
However, for a radiant winter glow, not any cleanser will do…
The cleanser in your winter skincare routine should be milder and gentler compared to your summertime cleanser. Look for hydrating formulas that give your skin an extra boost of moisture post-cleanse, rather than leaving it feeling dry.
Our top pick? The Vivo Per Lei Hyaluronic Acid Daily Face Wash. Hyaluronic acid has been in the limelight lately for how effectively it hydrates the skin. Its moisture-binding properties leave the skin looking plump and dewy.
In addition to hyaluronic acid, this cleanser formula also contains several other moisturizing ingredients. Wheat amino acids, hydrolyzed algae extract, hemp seed oil – all of these ingredients are known for giving the skin a beautiful glow. Add to this some vitamin C in the form of magnesium ascorbyl phosphate and your skin will look brighter than ever.
2. Use a Thicker Moisturizer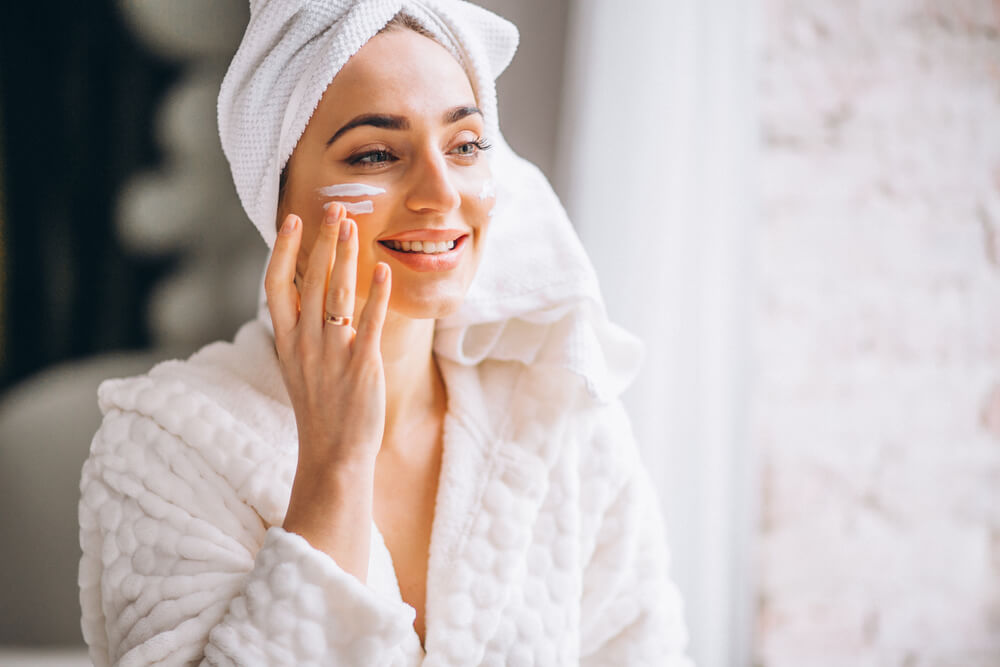 As we mentioned earlier, your skin produces less sebum in the winter months. This makes your skin more prone to transepidermal water loss, which is when the moisture from within your skin evaporates out into the air.
Fortunately, there's an easy way to put a stop to this, which brings us to the next of our winter skin glow tips: using a thicker moisturizer.
A moisturizer serves a few different purposes. One of these is to form a thin film over the surface of the skin, which, as you may have guessed, then slows down transepidermal water loss. The thicker a moisturizer is, the better it will be at trapping in moisture. This is why richer formulas should be favored during the winter.
One of the bestselling moisturizers at Vivo Per Lei is our exquisite Snow Mushroom Night Cream. Designed to keep your skin feeling protected and supported while you sleep at night, this is the perfect formula to slather on before bedtime if you want to wake up looking glowy, perky, and refreshed.
As you can tell from the name, snow mushroom is the star of this cream's formula. This botanical adds volume and thickness to the complexion, leaving the skin looking firmer and smoother.
To power up this formula even further, we've also added in a few other special ingredients that your skin will love. Retinol, aka vitamin A, will reduce the appearance of fine lines and wrinkles, sodium hyaluronate will plump up your appearance, and fig extract provides a plethora of antioxidants and vitamins.
3. Give Your Eye Area Some Extra Love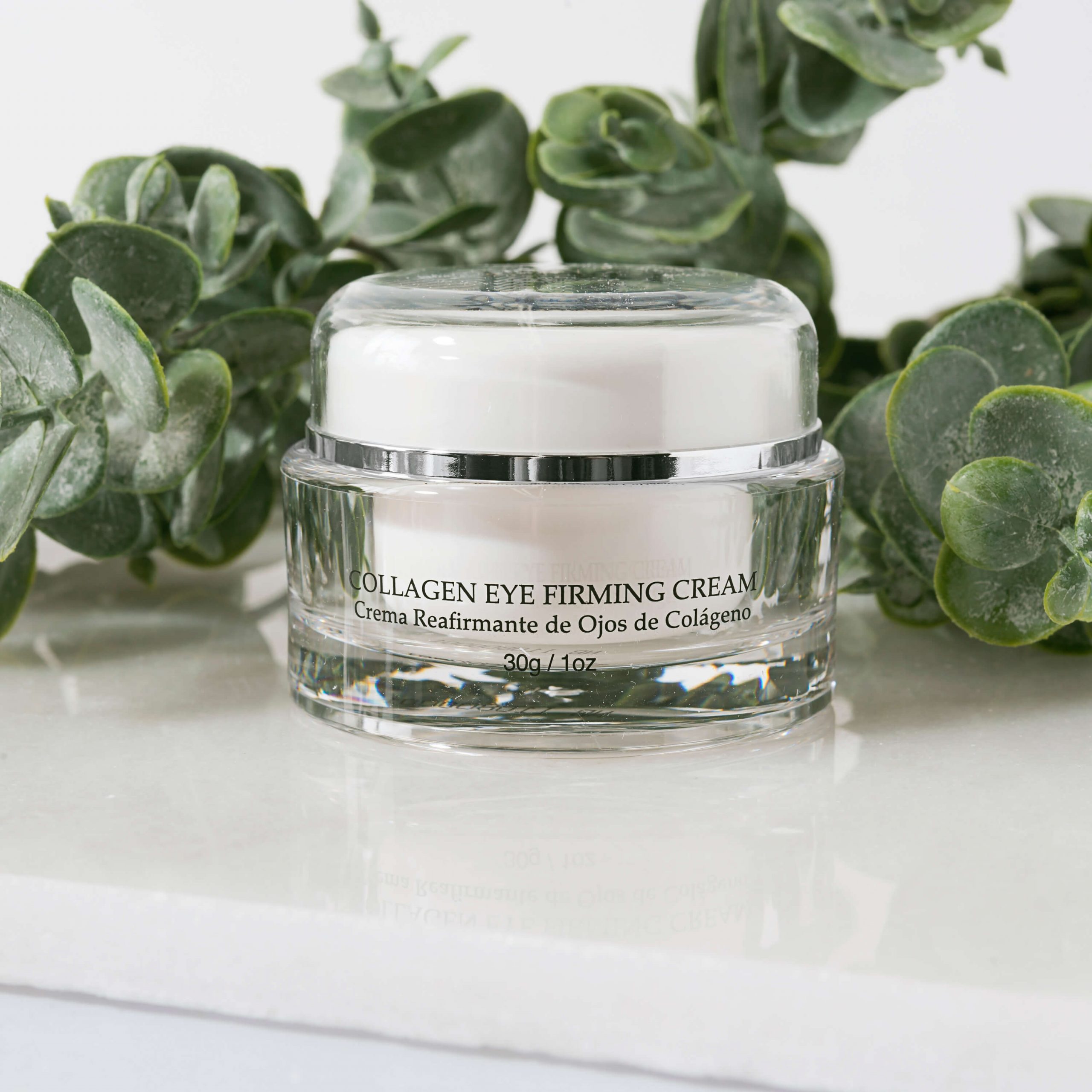 If you already use an eye cream regularly, then, just like swapping your face moisturizer for a thicker formula, the same needs to be done with your eye cream. On the other hand, if you don't yet use an eye cream, then now is the time to start.
The skin around the eyes is much thinner and more fragile than the skin on the rest of the face. As a result, it's much more prone to damage, of which there is so much of during the cold and frosty season.
While most face moisturizers can be used around the eyes (some can't, so always check the label before doing so), a dedicated eye cream would still be a wise choice. Good eye creams are formulated specifically for the delicate skin around the eyes. This means that an eye cream would be able to meet the needs of the skin in your eye area better than a general face cream.
One eye cream that we can't live without is the Age Control Eye Cream. This cutting-edge formula is packed with collagen, hemp seed oil, niacinamide, and jojoba seed oil to moisturize your skin and give it a glow. It also contains sodium hyaluronate, which will leave your eye area looking plumper and more voluminized.
Even better, we also infused some licorice root extract into this formula. If your eye area is speckled with dark spots or other forms of hyperpigmentation, this cream will help to even out the appearance of discoloration, giving your eye area a more balanced-looking finish.
4. Invest in Some Hydrating Face Masks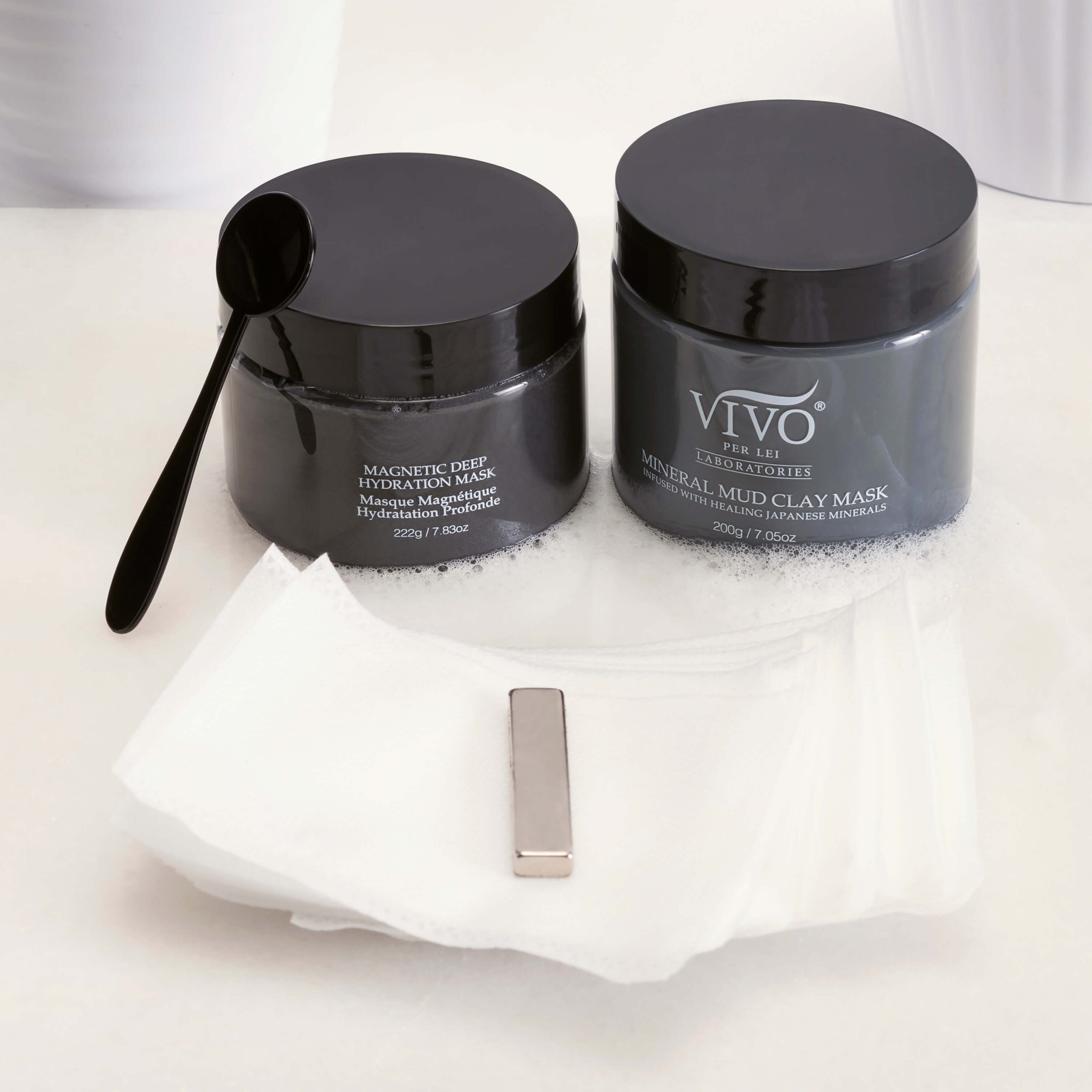 Serums and moisturizers are great, but when it comes to treating your skin to a deep dose of hydration, nothing quite beats the highly concentrated blend of ingredients that you'll find in a quality face mask.
Add a face mask to your weekly skincare routine and you'll see the difference in your complexion pretty much instantly, which is why this is one of our top winter skin glow tips.
Need some new masks to add to your winter beauty regimen? Here at Vivo Per Lei, we have a few hydrating face masks for you to choose from…
One of our most quenching formulas is the Marine Revitalize Leave On Hydrating Mask. Due to the fact that this mask is left on the skin, it's able to provide a more intensely hydrating experience than masks that are washed off after 15 minutes. Brimming with a variety of marine botanicals, from algae to coral seaweed to sea silt extract, this formula is perfect for thirsty skin.
If you're not a fan of leave-on masks, then turn your attention to the Magnetic Deep Hydration Mask. This mask is special for a few reasons, one being that it's magnetic. Instead of washing it off your face, you use a magnet to literally lift the mask up and off. It leaves behind a rich blend of hydrating oils and extracts that you can then massage into your skin for an extra hydration boost.
5. Don't Neglect Your Body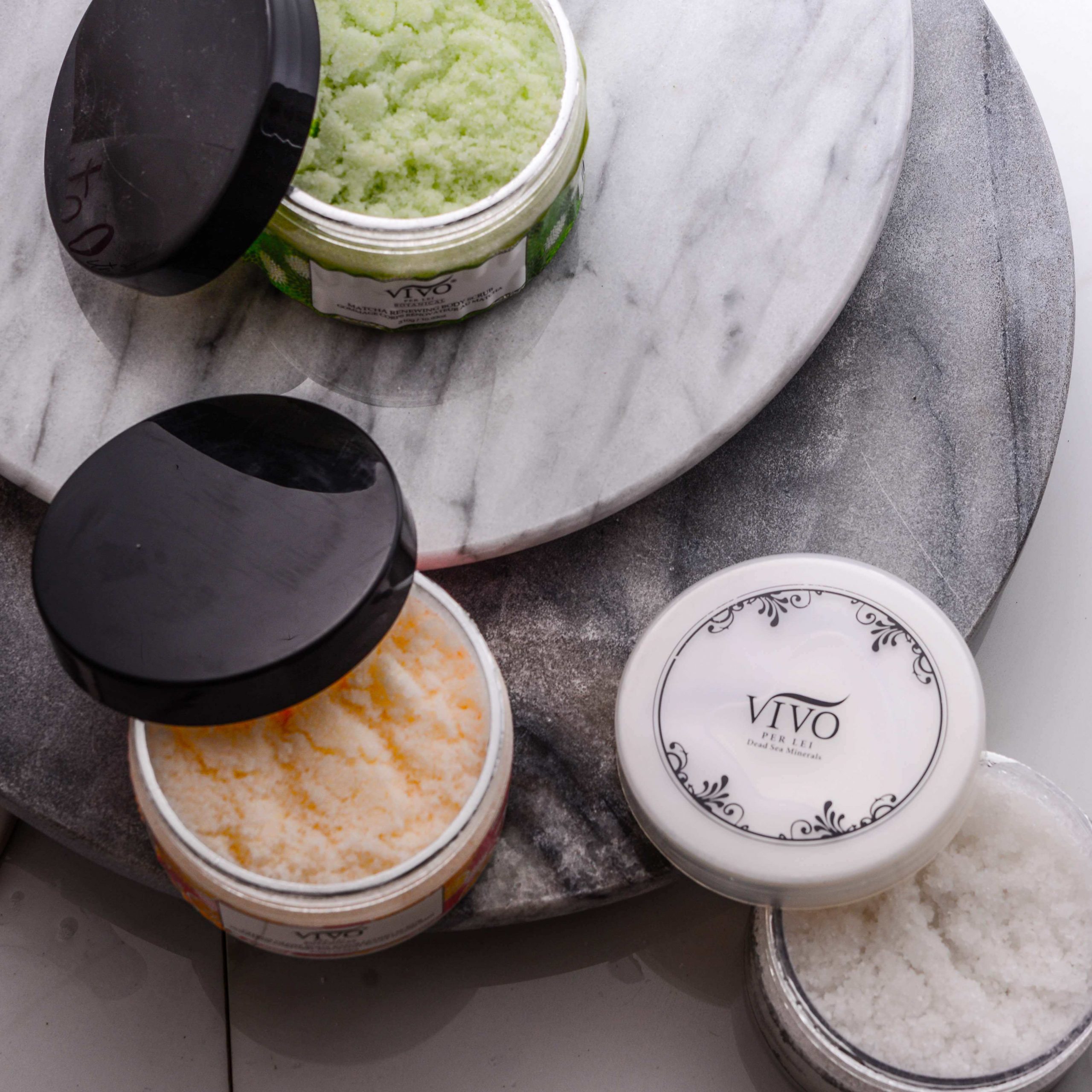 It's easy to focus all of our winter skin glow tips on the face. After all, this is the area that people are most concerned about, especially since there isn't much else on show in the winter. With our bodies being hidden under multiple layers of clothing, it's easy to neglect to properly care for the skin here.
However, your skin is your body's largest organ. You won't be able to achieve a naturally radiant glow on your face if the skin on your body is dry, rough, or unhappy in any way.
Fortunately, the skin on the body is thicker than the skin on the face. This means that body care routines don't need to be quite as complex as facial care routines.
Don't yet have a body skincare routine that you follow? Here's one to try. It keeps things simple while covering all bases:
Start by washing your body. We'd recommend doing so with the Vivo Per Lei Dead Sea Mud Soap. It's packed with vitamins and minerals that will leave your skin looking energized and refreshed.
Now that you've cleansed, it's time to exfoliate…
One exfoliant that people are currently raving about is our Citrus Glow Exfoliating Body Scrub. With a salt base, this scrub will gently slough away the look of dull and rough skin. It will reveal a beautifully glowing complexion beneath.
Once you're done scrubbing, it's time to lock in all of your hard work with a body moisturizer. Just like with your face moisturizer, it's important to go with a rich and thick body cream during the winter months, such as our Citrus Glow Body Butter. This formula feels decadently soothing on the skin. It also contains all of the right ingredients to give your body a smooth, soft, and toned finish.
6. Drink Up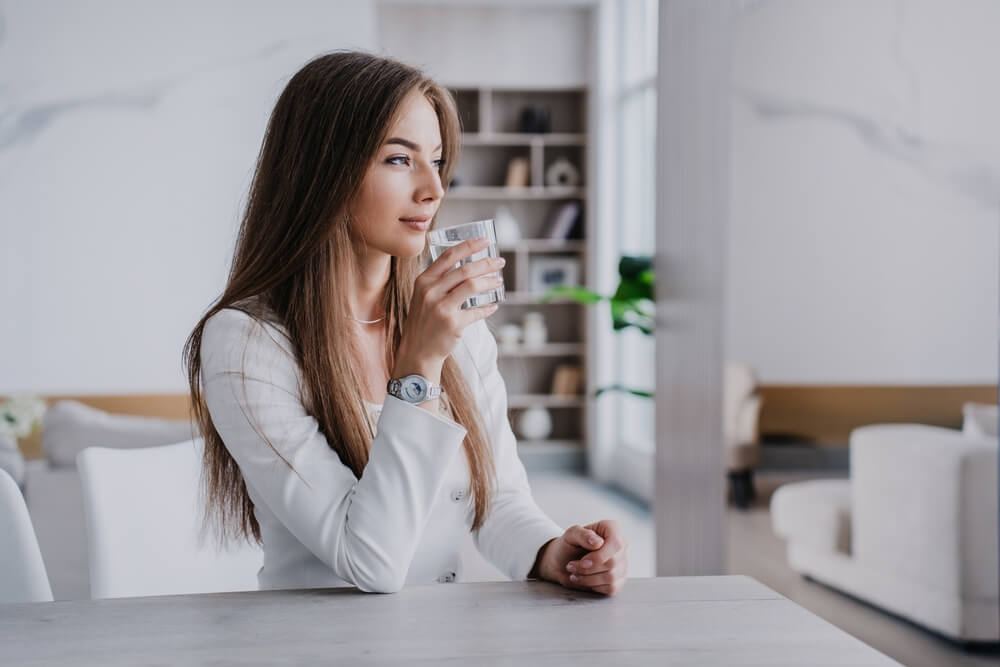 No, we're not talking about mulled wine and winter cocktails. Instead, the last of our winter skin glow tips is focused on adding more hydration to your body from within. Sure, you can slather on face creams every few hours. However, they'll only be able to work to a certain extent if your body is feeling dehydrated on the inside.
People often struggle to drink the recommended amount of H20 during the chilly season. A cold glass of water on a cold winter's day just doesn't seem quite as appealing as it did during the sweltering heat of the summer!
However, plain water (which, by the way, can also be served warm, with a slice of lemon to jazz things up) isn't the only way to keep your body hydrated.
Many people choose to turn to tea in the winter instead. Whether this may be black tea, white tea, or herbal tea, just about every tea out there is loaded with skin-loving antioxidants. Each cup that you consume will most definitely contribute to your winter glow. Fresh fruit juices, in small amounts, are good too. The downside is that these contain high amounts of sugar, which damages the skin. Sugar can also contribute to dehydration. For this reason, limit your intake of sugar-rich beverages. 
Of course, let's not forget that you can eat your water too! Certain foods are so rich in water that eating them quickly increases the body's hydration levels. Apples, tomatoes, cucumbers, watermelons, and carrots are good examples. So, add plenty of fresh fruits, vegetables, and microgreens to your diet. It won't be long before you start to see an improvement in your complexion.
Enjoy a Newfound Radiance With Our Winter Skin Glow Tips
Hopefully, our winter skin glow tips have given you the knowledge and confidence that you need to properly care for your skin this colder season. Whether this means tweaking a few of the products in your skincare routine or making some improvements to your lifestyle, there's no denying that the skin can often be higher maintenance during the winter, so you'll need to cater to its changing needs fully if you want it to glow!
Click here to browse more bestselling products from Vivo Per Lei to add to your winter skincare routine.
---