Ready for a Fresh Start? Here are 5 New Year's Resolutions for Your Skin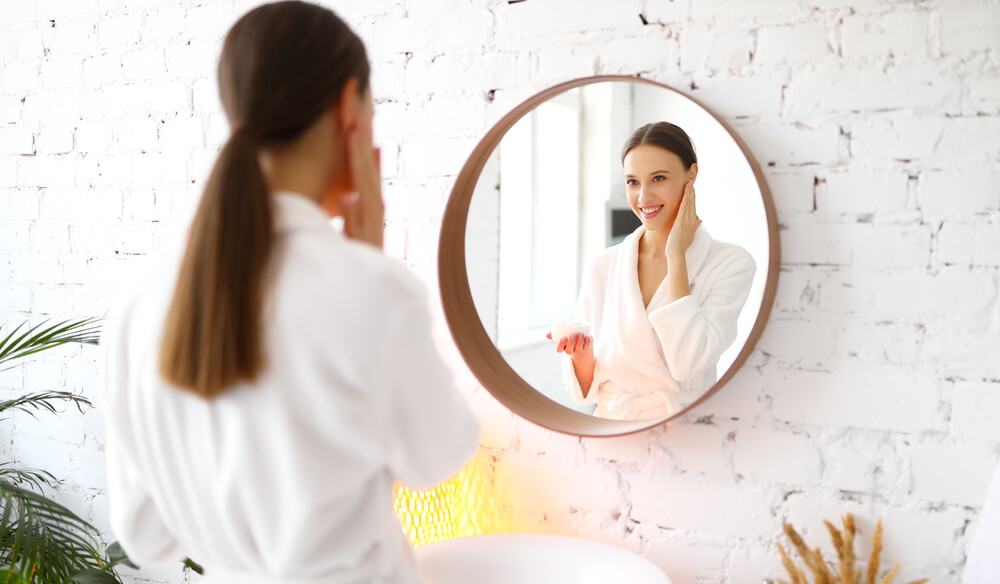 With New Year's Day quickly approaching, you're probably trying to think up some new year's resolutions. Well, the dawning of a new year is the perfect time to give your complexion a fresh start by making some skincare promises to yourself. Can't think of any? Here at Vivo Per Lei, we've compiled the perfect list of New Year's resolutions for your skin. Read on and then pick and choose your favorites!
Treat Your Skin to Dead Sea Minerals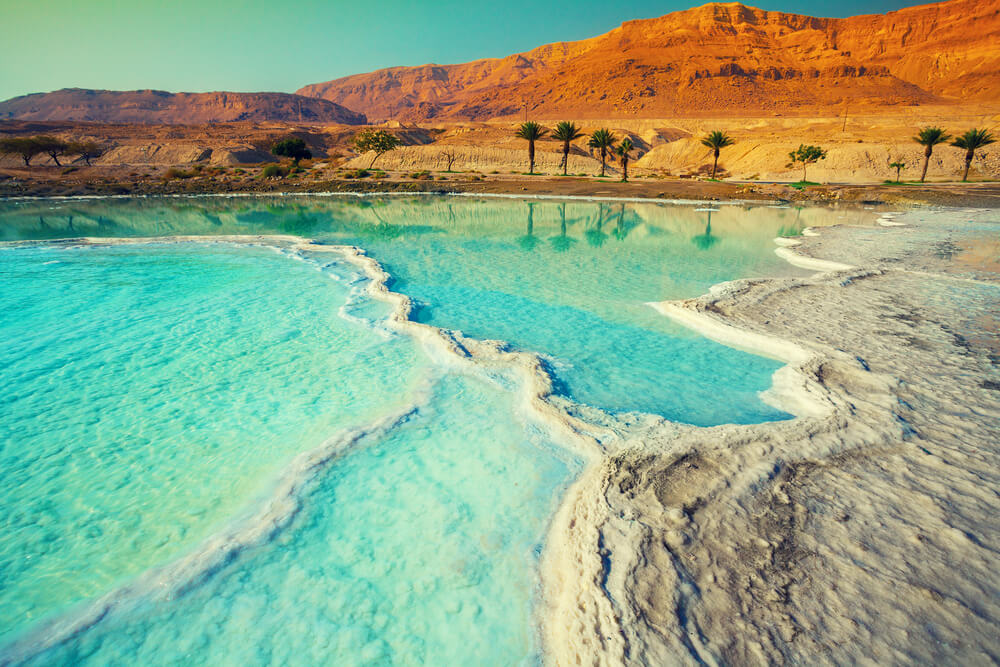 Our first resolution is about giving yourself, and your skin, the tender love, and care that you both deserve. The health of your skin matters, and you have the power to heal and restore your skin by using products containing the most effective ingredients.
By deciding to take control of the health of your skin and make skincare a priority in the New Year, you'll need to find the most high-quality products on the market. High-quality skincare products are those that nourish your skin and are infused with essential vitamins and minerals. And when you prioritize your skincare with the use of products containing nature's perfect ingredients, you can be sure that you'll showcase a gorgeously refreshed complexion for the New Year.
And while we're on the topic of restorative, highly- effective ingredients, at Vivo Per Lei, we'd love to tell you about our Holy Grail ingredient for your skin – Dead Sea Minerals.
The Skin Benefits of Dead Sea Minerals?
Why Dead Sea minerals? Well, to get an accurate read on how using products containing Dead Sea Minerals can improve the health and appearance of your skin, let's first discuss what you have been noticing about your skin lately.
Are people telling you that you look tired or stressed when you are neither of those things?

Is your skin dry and dehydrated?

Do you look older than your friends of the same age? 

Is your skin haggard and dull?

Do you have fine lines, wrinkles, or dark spots?
If your answers to these questions leave you feeling more desperate than ever to find the right skincare products for your first New Year's resolution for your skin, you've come to the perfect place. You can trust that the many benefits for your complexion offered by our powerhouse ingredient, Dead Sea Minerals, can be achieved with the use of the products in our Dead Sea Collection.
The products in this collection will transform your complexion from prematurely-aged to youthfully restored by tackling your concerns with laser-focused action.
We've developed the products in our Dead Sea Collection for use on all skin types, including mature skin and sensitive skin so that every one of you will have the power to reap the benefits of Dead Sea minerals.
Switch to a Vitamin-Rich Cleanser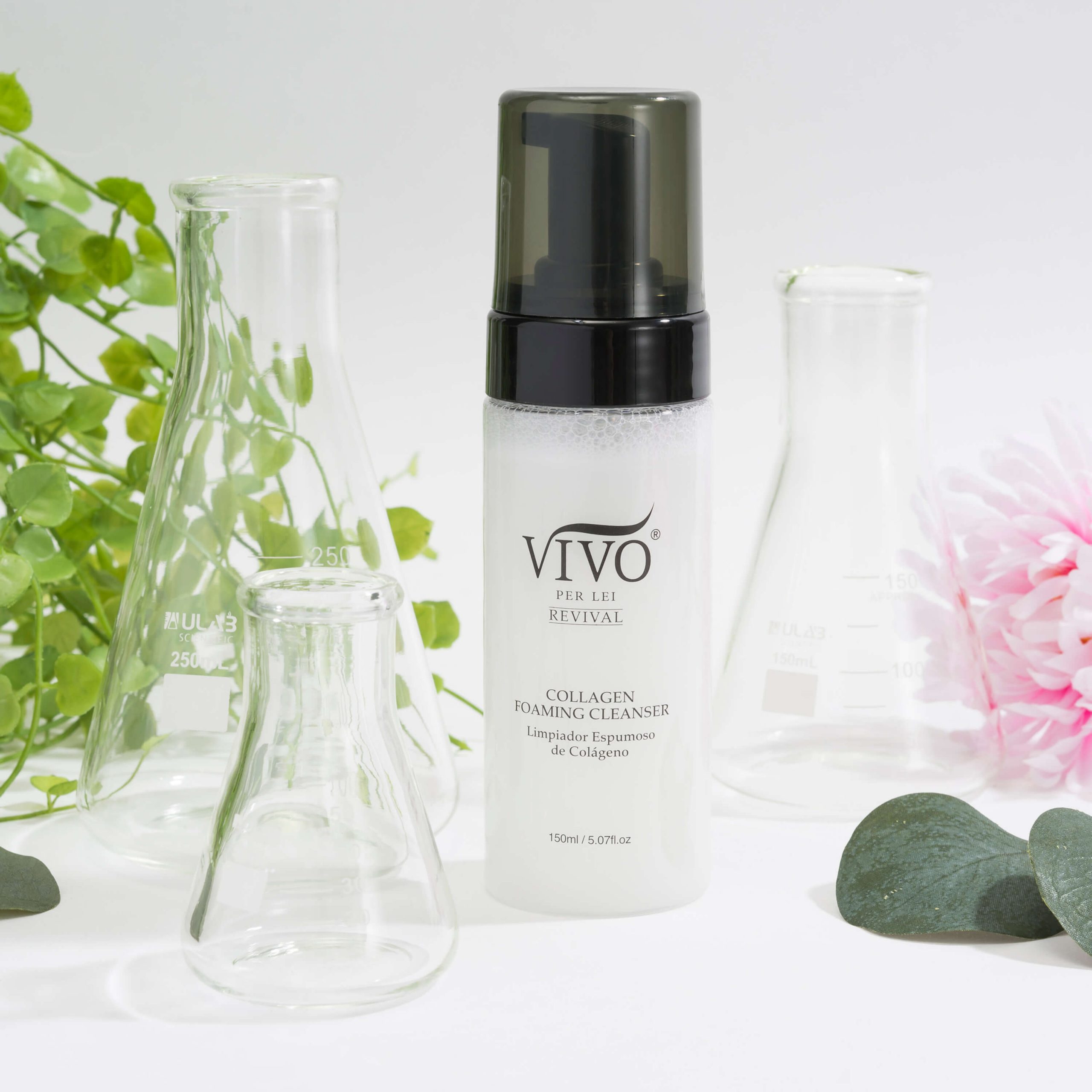 The crucial first step of any skincare routine is to cleanse your skin using a fortifying cleanser. And with winter in full force at the beginning of the year, you'll want to score a nutrient-rich, hydrating cleanser. You'll know you've found one when the ingredients include the vitamins that are essential for giving your skin a fresh, invigorated start to each new day.
The ingredients in a cleanser should work together to clear the dirt and debris from your complexion thoroughly while helping your skin maintain its natural balance of moisture.
And as for the dull look, you may be sporting as you ring in the New Year? If your skin has been less than lackluster and never looks or feels quite clean, you'll be sure to notice drastic improvements post-ball drop if you secure a high-quality cleanser as part of your new year's resolutions for your skin. 
A great cleanser should completely clear the debris from your skin. By debris, we mean that tragic built-up layer of dead skin cells, old makeup, dirt, and stubborn excess oil that has been leaving you feeling less than confident. 
The perfect cleanser should be powerful, yet gentle enough to allow your skin to maintain its vital natural oils and glow.
Choosing a Hydrating, Vitamin-Rich Cleanser
We recommend our Collagen Foaming Cleanser. It's a vitamin-rich wash that provides a deeply revitalizing dose of luxurious goodness with every use.
Got your attention? Let's take a closer look!
All About Our Collagen Foaming Cleanser:
Leaves skin smooth 

Enriched with nature's Vitamins A & E

Infused with Retinyl Palmitate to speed the rate of cell turnover. This rids the skin of dulling dead skin cells and sparks the production of newer, younger cells

Increases skin's production of anti-aging collagen fibers, leaving skin looking and feeling younger and thoroughly refreshed.
With all of these benefits, we're sure you're ready to make this New Year's resolution for your skin a reality!
Purify and Balance Your Skin By Using a Therapeutic Toner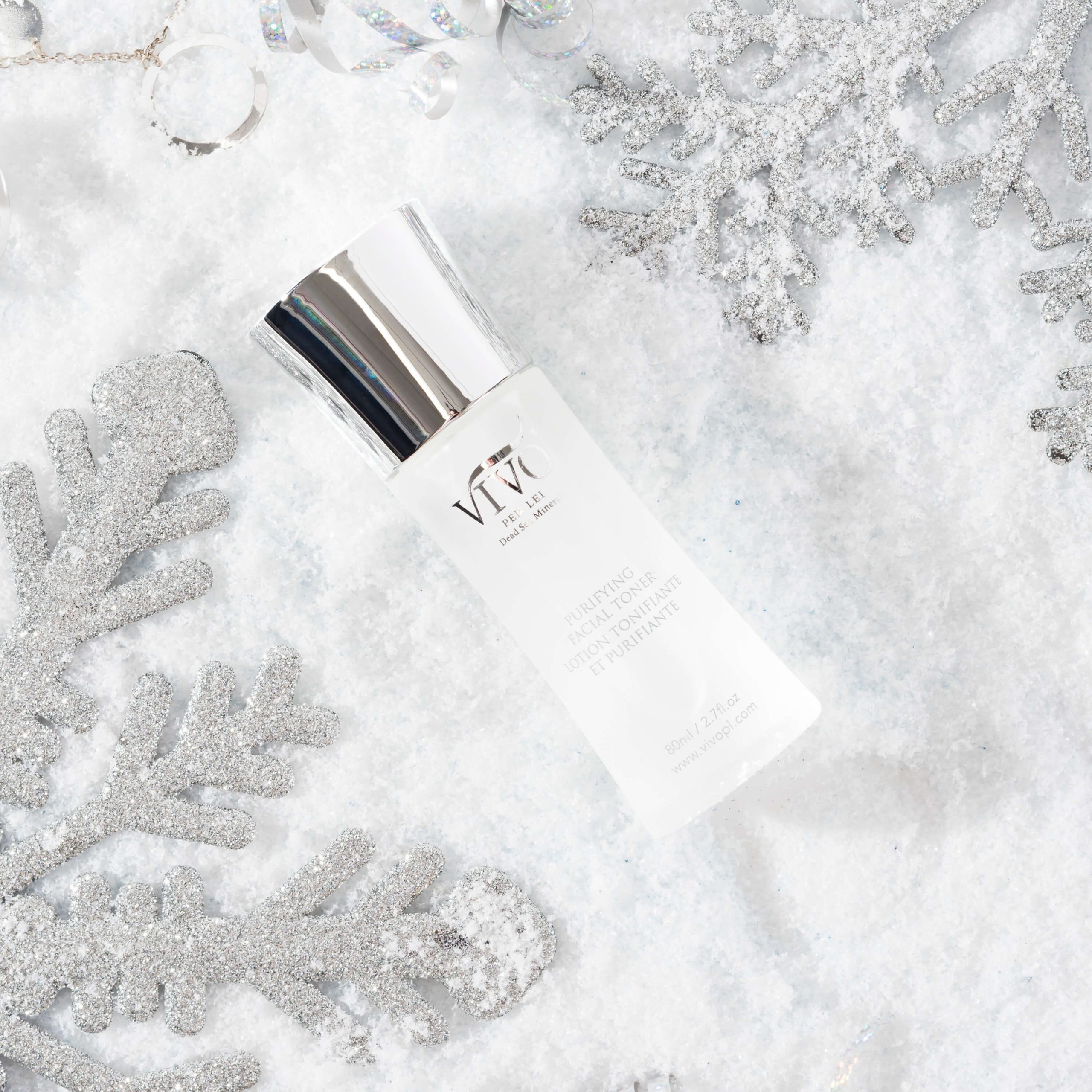 Are your pores large? Do you have a patchy complexion? Is your skin uneven?
If you have these concerns for your skin, you'll want to incorporate a balancing facial toner into your New Year's resolutions for your skin.
Don't consider using a toner an essential part of your skincare routine? That's because you haven't found the right one! The skin-purifying power of a therapeutic toner can give your complexion the perfect foundation for the rest of your skincare regimen, and your New Year.
Finding a Toner That Works
We recommend our Purifying Facial Toner for balancing your uneven, patchy skin. 
We've carefully formulated our facial toner with Dead Sea minerals and a plethora of other hand-picked ingredients that deliver impactful results:
Dead Sea Minerals

Allantoin

Niacinamide (Vitamin B3)

Glycerin 

Castor Oil
We've selected these ingredients because they work as a team to remove any remaining stubborn dirt, debris, and excess oil that remains on your skin post-cleanse. With these powerful ingredients, our Purifying Facial Toner works gently yet effectively to leave your complexion smooth, even, and positively radiant.
Increase Your Skin's Moisture Levels with a Nourishing Day Cream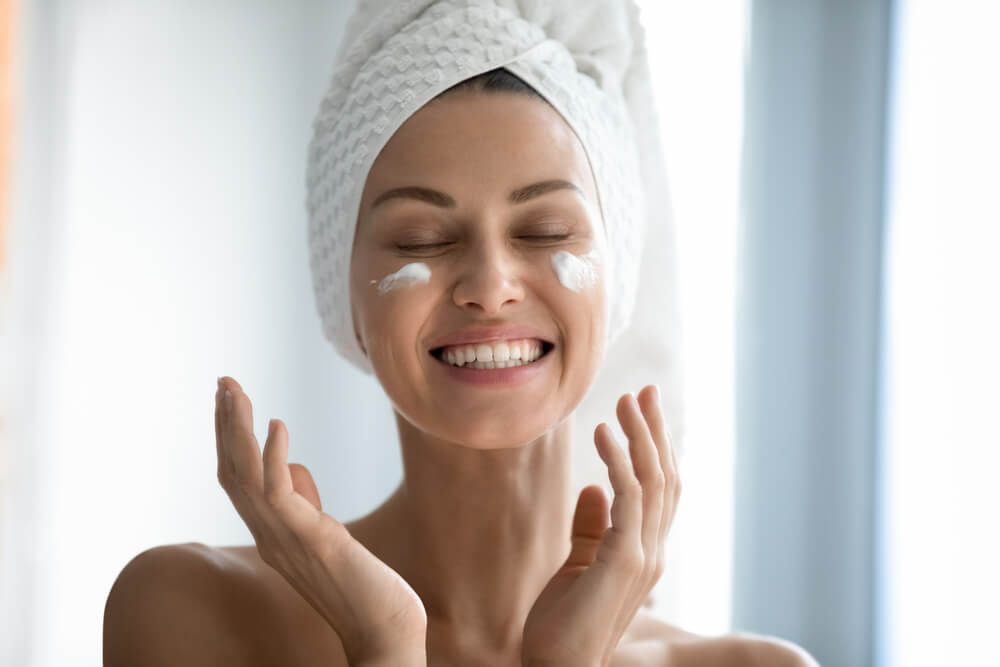 Even in the blustery midst of winter, your skin is exposed and vulnerable.
The sun's UV rays mercilessly penetrate your unprotected complexion, wreaking havoc on the protein fibers that work to maintain a youthfully tight and taut complexion. This leaves your skin at the mercy of the sun. It can also leave you with worn, haggard skin, which is the very opposite of the fresh-faced look you crave as part of your New Year's resolutions for your skin. 
You can also place the blame on the sun's rays and environmental pollutants for those dark spots, fine lines, and wrinkles you may glimpse as you prepare for your New Year's Eve gatherings.
But have no fear! At Vivo Per Lei, we've developed a protective day cream packed with powerful ingredients proven. It'll ward off potential damage from these elements, while fully hydrating your complexion to boot.
The Moisturizing Day Cream from Vivo Per Lei
Our Vivo Per Lei Moisturizing Day Cream works on all skin types. It's infused with the beautifying properties of the Dead Sea to strengthen your skin's natural defensive layers. You'll also find ultra-moisturizing Shea Butter and Sunflower Seed Oil in this hydrating elixir to help keep your complexion beautiful all day long!
Restore & Renew Your Skin By Using a Rich Night Cream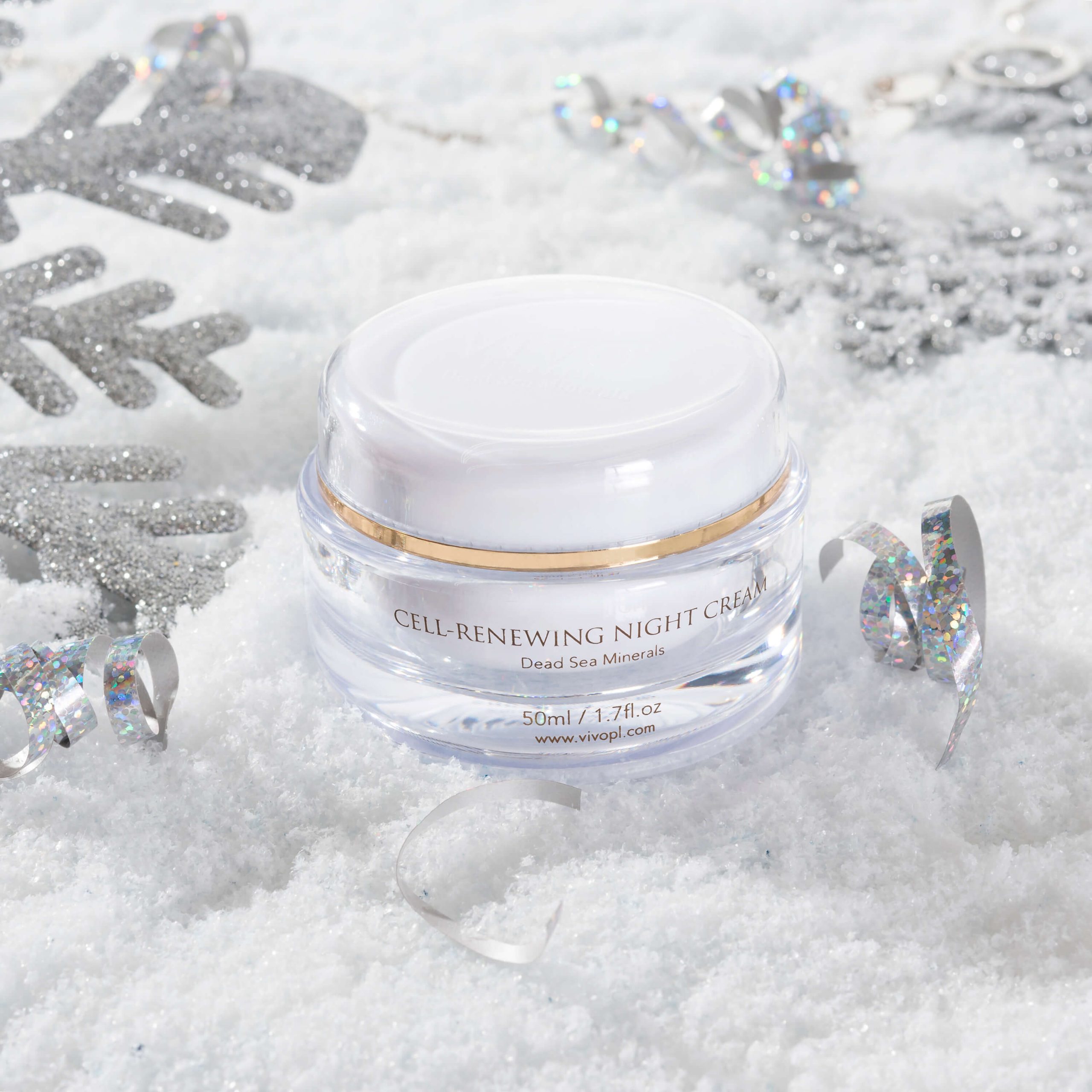 During the night, our skin repairs itself. Free from destructive UV rays, pollutants, and the elements beyond your bedroom, nighttime is when your skin is in desperate need of high-quality products that provide it with the rich nourishment it needs to stay healthy and hydrated for the New Year. 
Our Cell Renewal Night Cream is the night cream we recommend for achieving intense hydration for your winter-parched skin. It's a fan favorite and it will restore and renew your complexion while you rest. 
Before we get into the nitty-gritty of the benefits of using this night cream, let's talk about your skin concerns.
Are you noticing:
Fine lines and wrinkles?

Age spots or dark patches?

Dull-looking skin?

Sun-damaged skin?

Parched skin that lacks moisture?

Skin that is losing its taut appearance?

Blackheads or whiteheads?
If so, don't fret. You've made a great decision if you have resolved to renew your complexion by using a great night cream. And when your skin is treated to a restorative cream such as ours, you can bet you'll wake up in the mornings of the New Year with softer, smoother skin as well!
The Benefits of Our Cell Renewal Night Cream
Our Cell Renewal Night Cream is fortified with proven, effective ingredients that deliver transformative results! These ingredients operate to intensely hydrate your skin. They'll diminish the look of lines and wrinkles while making your skin touchably soft with a luminous morning glow that you can feel.
Key Ingredients:
Glycerin

Sunflower Seed Oil

Mineral Oil

Shea Butter

Allantoin
An amazing combination, right?
Give our Cell Renewal Night Cream a try and let it do all the work at restoring and renewing your skin while you slumber this year!  
Don't Neglect the Skin on Your Body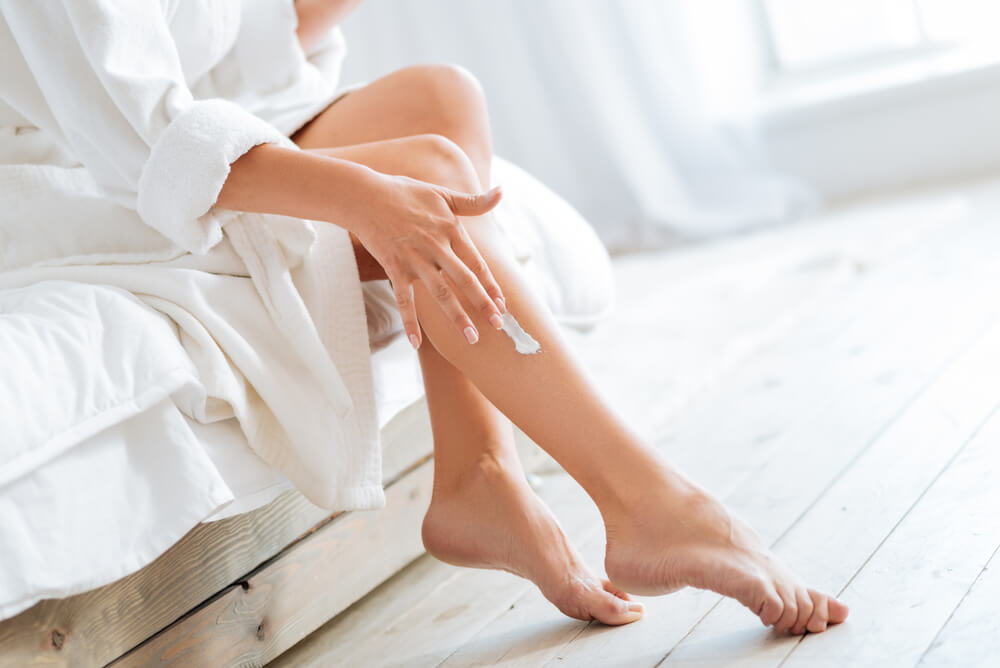 We have one final suggestion for your New Year's resolutions for your skin. Treat the rest of your body with the same care as you treat your face. Find a lightweight, super moisturizing lotion and apply it to your skin daily. 
As the New Year begins, your face is likely not the only parched portion of your body. Winter weather is harsh weather and it can lead to dry skin, especially on your hands, knees, and elbows. These areas often require extra hydration. After all, you don't want to head into the New Year with cracked heels and calloused palms!
At Vivo Per Lei, our very favorite body lotion is our own Glowing Rose Body Lotion. Infused with a proven anti-inflammatory ingredient, Rose Flower Extract, you'll experience the soothing scent of roses when you use our lightweight total body cream. 
Our Glowing Rose Body Lotion is packed full of rich humectants from nature. Humectants are responsible for keeping your skin soft, and plump. These ingredients deliver targeted moisture to thoroughly hydrate your wintery skin and leave it touchably soft and smooth.
The Rose Flower Extract delivers the results with this product. An excellent skin-soothing anti-inflammatory, Rose Flower Extract treats acne, redness, and inflamed skin. The Vitamin C in Rose Flower Extract promotes your skin's production of collagen. This is essential for radiant, glowing skin from head to toe, the perfect way to ring in another New Year!
In Conclusion
The resolutions we've suggested involve making promises and a fresh commitment to self-care. We believe that giving your skin some TLC at the start of any new year is a great way to set the tone for the rest of your year.
In addition to giving your skin a new beginning and some much-needed love, the resolutions we've recommended involve using high-quality products with effective ingredients. 
We have specially formulated all of our Vivo Per Lei products with the perfect blend of restorative ingredients to give your complexion a boost. These ingredients include Dead Sea Minerals, Vitamin E, Rose Flower Extract, Hyaluronic Acid, Sunflower Seed Oil, Shea Butter, and many more.
You'll find that the products that we've recommended for your New Year's resolutions for your skin are of the highest quality and effectiveness. With the use of these products, you'll finally address your skincare concerns of yester-year and tackle the New Year head-on by choosing to make your skin a priority.
Best of all, with regular and continued use of our products, your skin will be transformed and renewed for what the year may bring!
What are you waiting for? Start your New Year's resolutions for your skin today with skincare from Vivo Per Lei!
---