What's So Special About the Vitamin C Collection From Vivo Per Lei?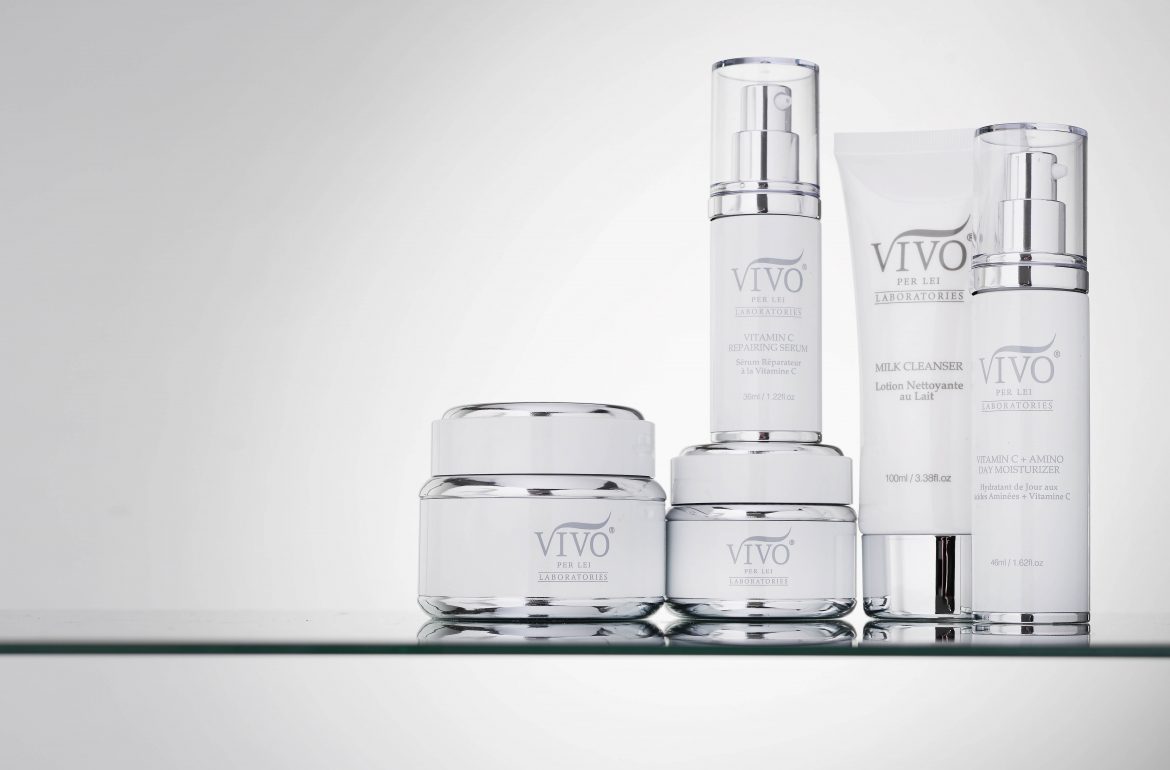 The road to clear-looking skin is not always a smooth journey. For some people, it's challenging to find products that are compatible and will work wonders on your skin. Many of us tend to grab products for their sophisticated packaging or unrealistic promises, only to be disappointed in the results. 
Consider yourself lucky for having stumbled across this article because we are here to bring the good news:
You don't have to make the same mistake! Why? Because at Vivo Per Lei, we have done the research for you. 
What's our solution? The Vitamin C Collection.
The burning question: What's so special about the Vitamin C Collection from Vivo Per Lei?
The answer? It's so much more than just vitamin C!
This collection is jam-packed with skin-loving ingredients that will help you achieve the skin of your dreams.
Ready to delve deeper? We definitely are! Time to learn more about our beloved Vitamin C Collection.
Introducing Vivo Per Lei's Vitamin C Collection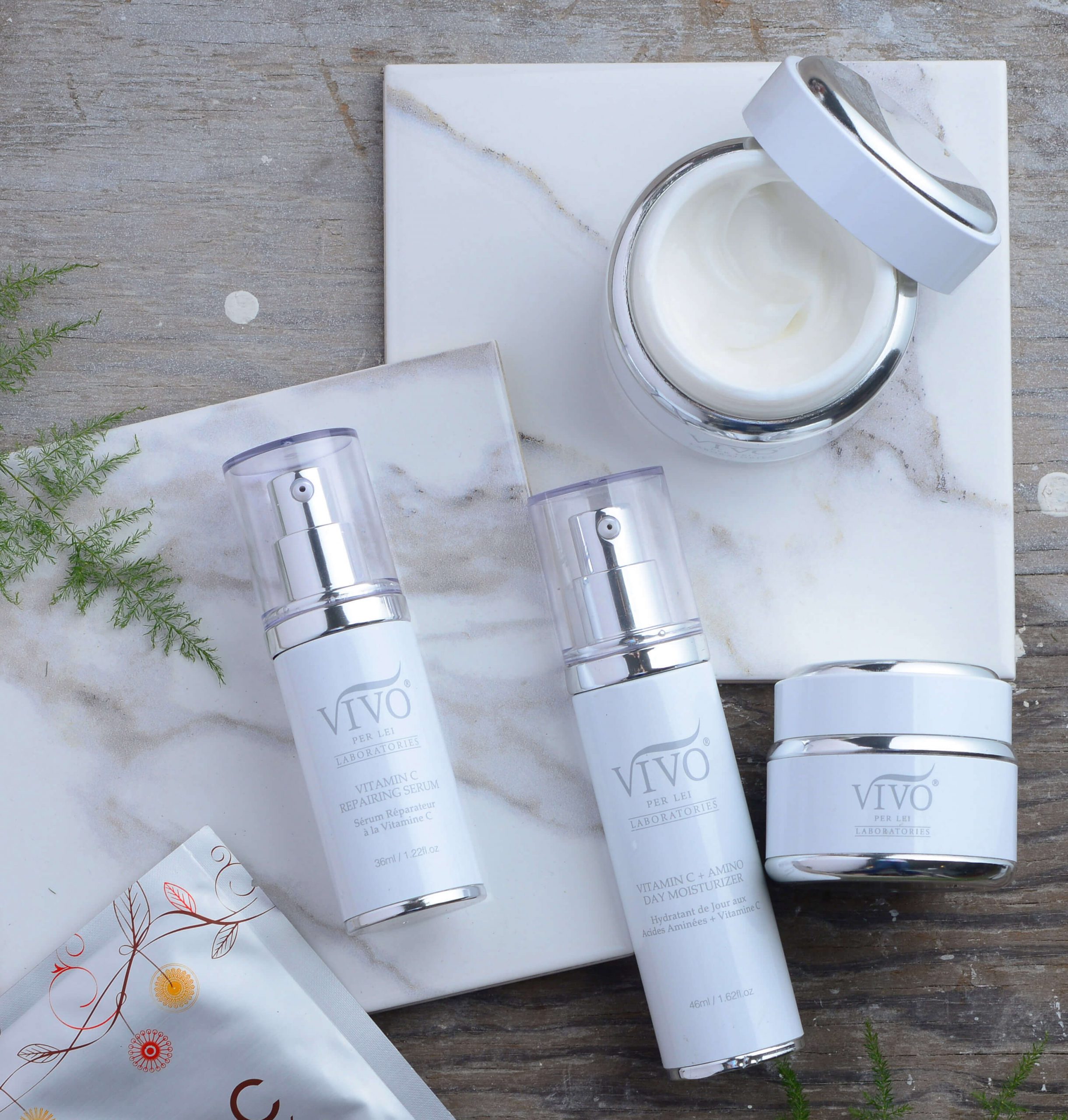 When we think about vitamin C, we imagine glowing and fresh-looking skin. You're in for a treat then, because our Vitamin C Collection will turn this into reality.
You may be familiar with vitamin C in the form of serum. It is part of a typical skincare regimen. But, want to know what's even better?
A total vitamin C-powered skincare routine!
Finding the right combination of products usually doesn't happen in one try. Fortunately, we have designed our Vitamin C Collection to set the base for your skincare routine. There's no need to scour from store to store and brand to brand in search of the perfect product. Everything you'll ever need is in this specialized collection.
Let's zoom in on the products one by one:
The Milk Cleanser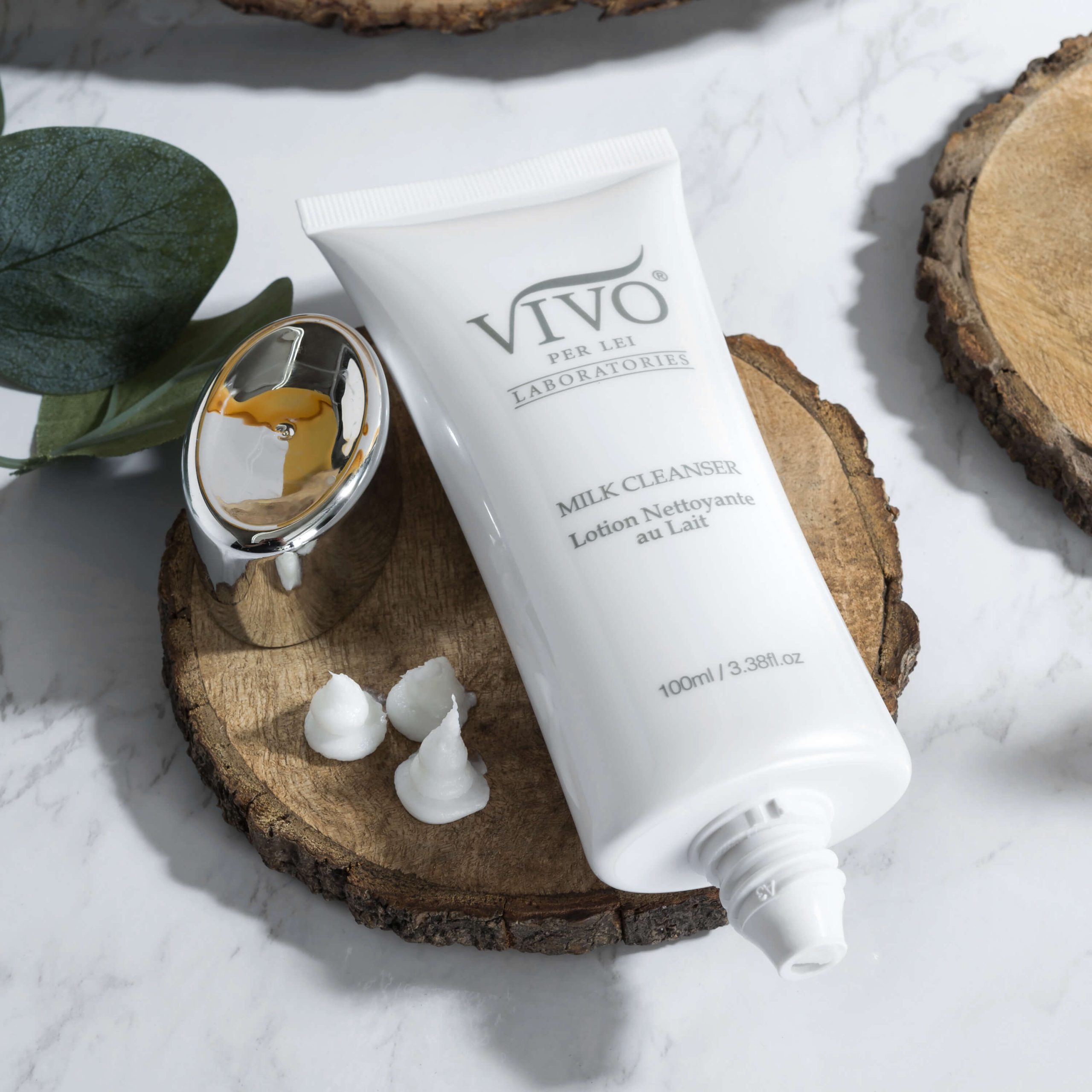 You may be well familiar with foaming cleansers and cleansing oils. But, have you ever heard of milk cleansers? Made from water and a natural emulsion of fats, they're designed to be gentle and light on the skin.
Worried about stripping your skin of its natural oils? There's no need to fret with our Milk Cleanser. It is effective in gently removing grime, dirt, and makeup. You'll be left with skin that looks clean and fresh while feeling balanced and hydrated. We truly love this cleanser because it is a gentle approach to cleansing, making it safe and compatible for all skin types.
To use the milk cleanser, gently massage it into your wet skin until you achieve a rich lather. Finally, rinse clean and say hello to refreshed-feeling skin. Use daily for best results.
The Vitamin C Repairing Serum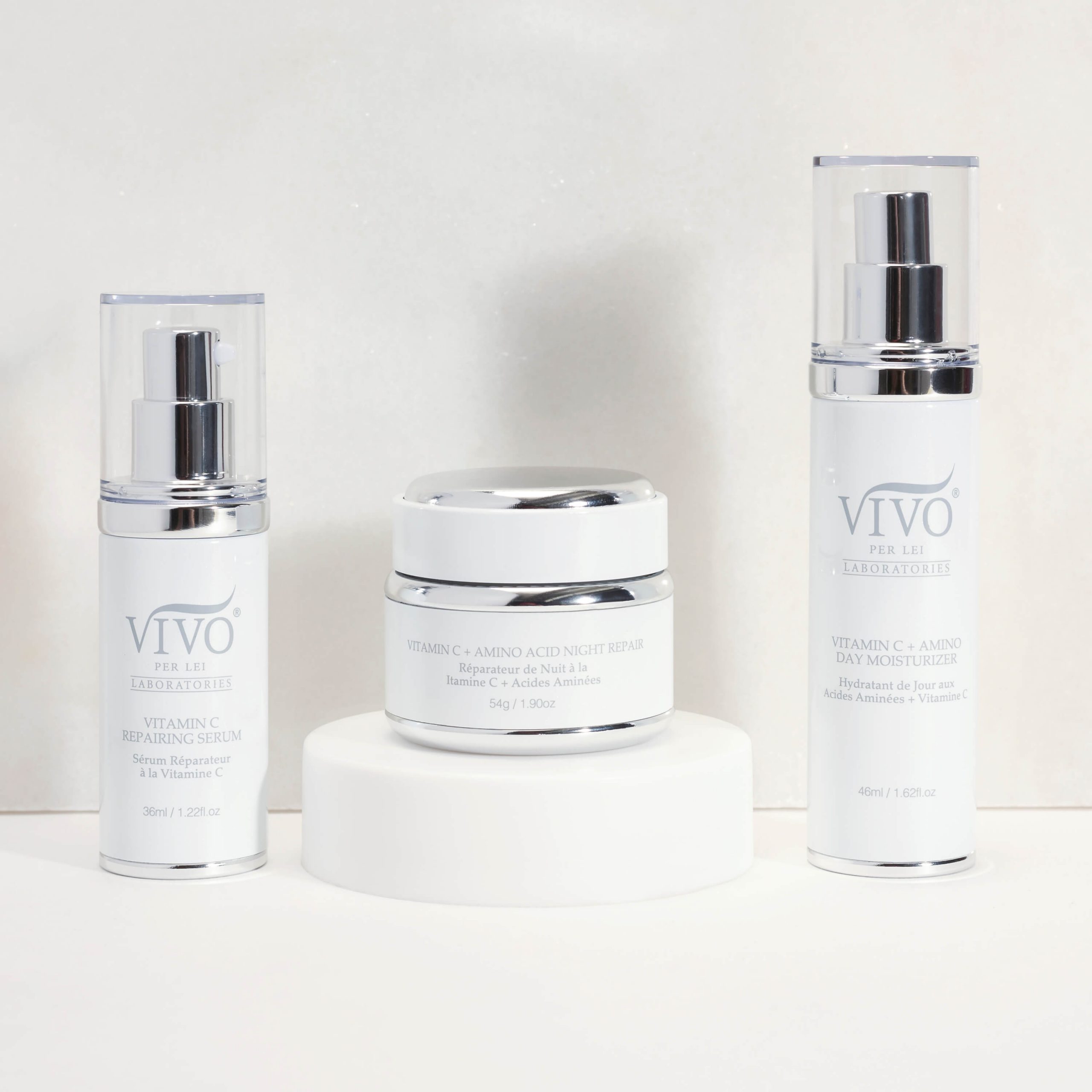 Starting to notice visible signs of slackness on the skin? Packed with skin-loving ingredients, our silky elixir grants an illuminated complexion and addresses the appearance of the common signs of aging. Aside from vitamin C and amino acids, this serum combines the power of palm oil and wheat germ oil.
We love a product that our skin will readily soak up!
The Vitamin C + Amino Day Moisturizer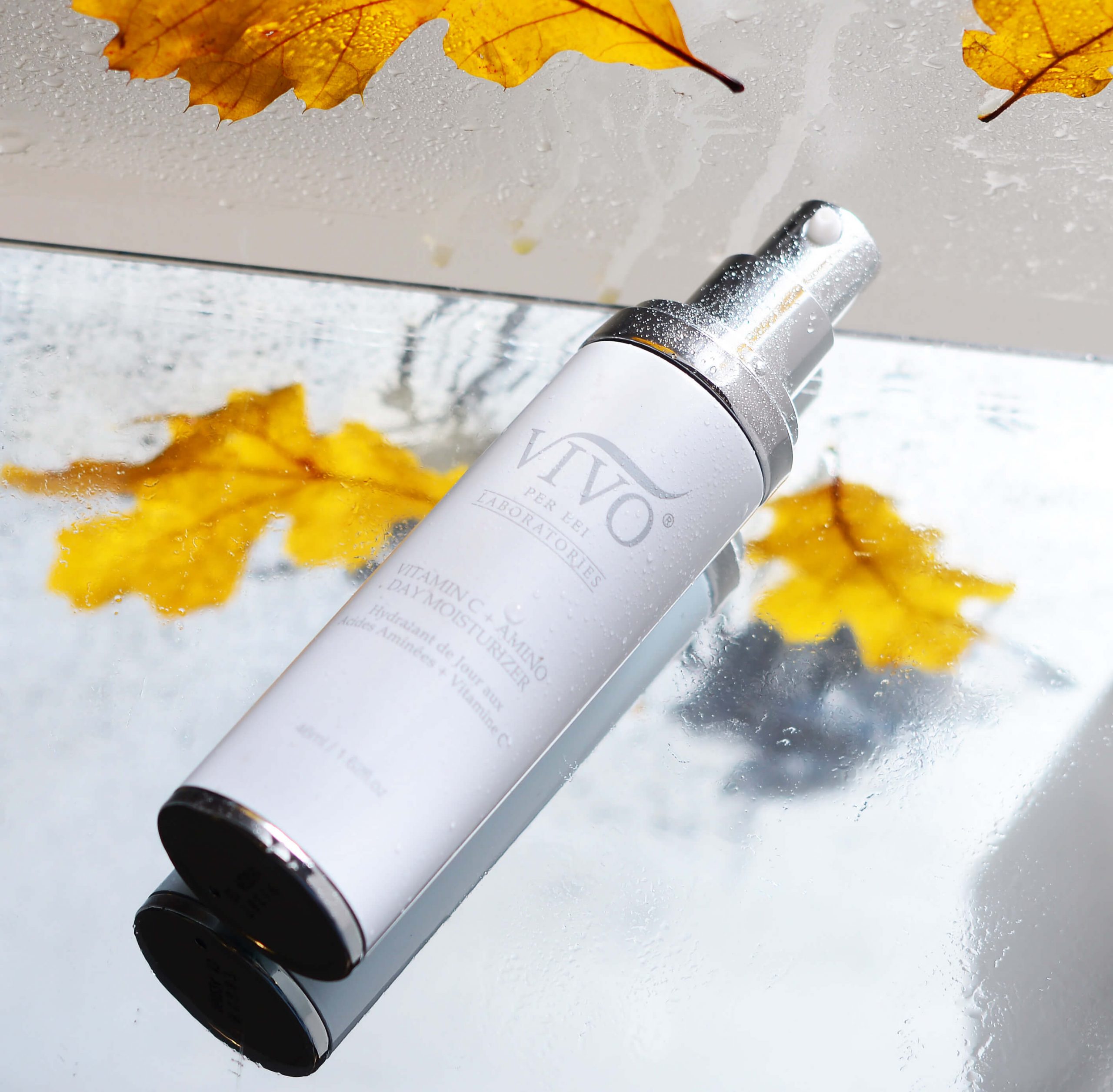 Are you tired of dull and tired-looking skin? The solution is not far from your hands. Say hello to radiant-looking skin with the rich Vitamin C + Amino Day Moisturizer. Gently massage this moisturizer onto your face and neck for a velvety soft feeling skin. 
More than vitamin C and amino acids, this daily moisturizer is enriched with the following hardworking ingredients:
Shea butter
Gold
Pro-vitamin B5

 
Trust us, this extra step in your skin regimen is highly beneficial to your skin's hydration. But here's a useful tip — apply the moisturizer twice a day, every day. 
The Vitamin C + Amino Night Repair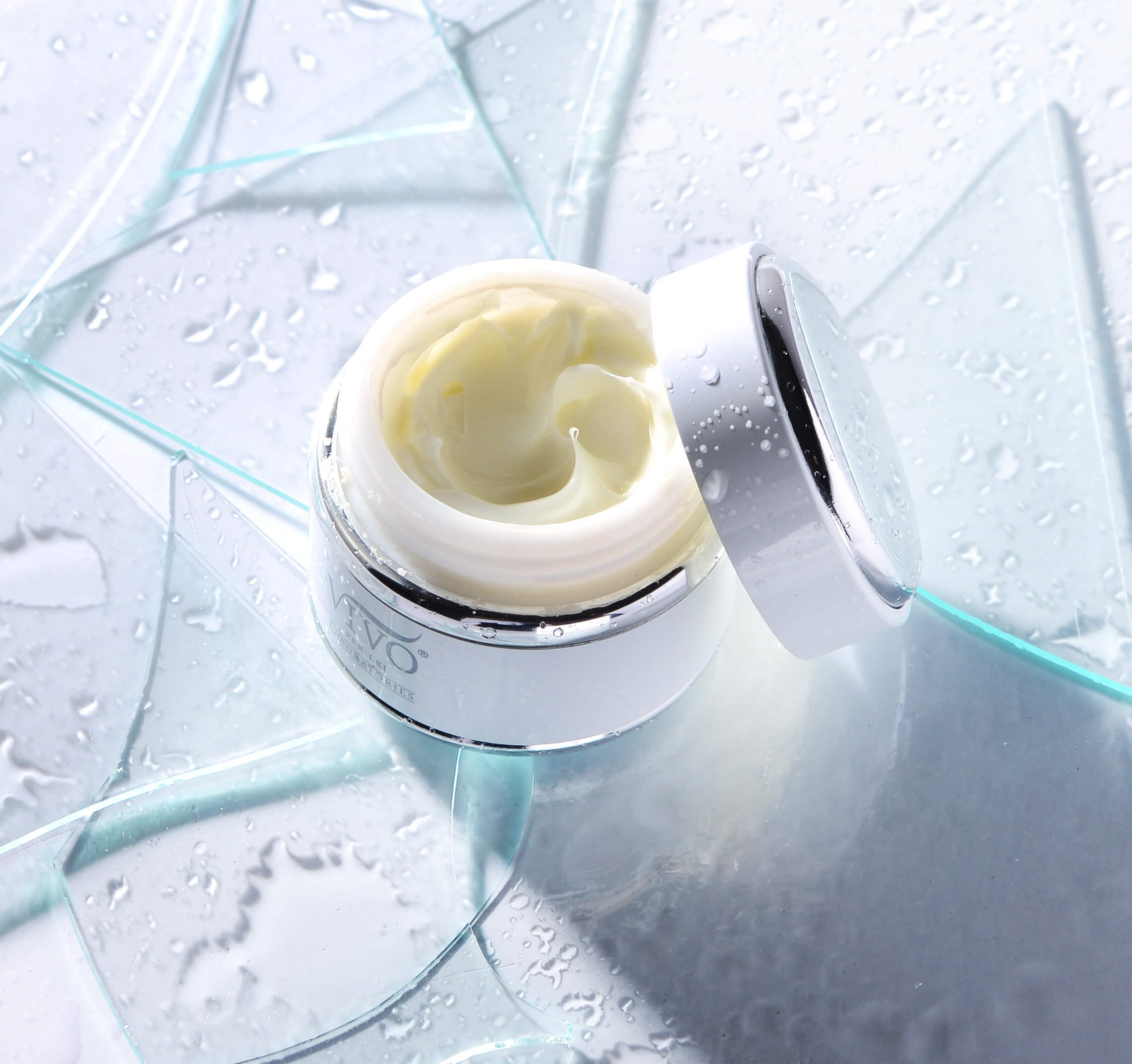 Nighttime is the perfect opportunity to let your skin feel restored. Just like the rest of your body, your skin needs time to heal how it looks and feels. To boost this, use the Vitamin C + Amino Night Repair at night. Infused with botanicals, amino acids, and vitamin C, this product will help calm and firm the feel of your skin as you sleep. Botanicals stem from plant-based ingredients. So, you can be sure that this is rich in natural ingredients. 
You can go to sleep knowing that your face only soaks in the good stuff. And when you wake up, you'll surely be greeted by a more radiant and flawless appearance. What a great way to start the day, indeed!
The Amino Firming Body Cream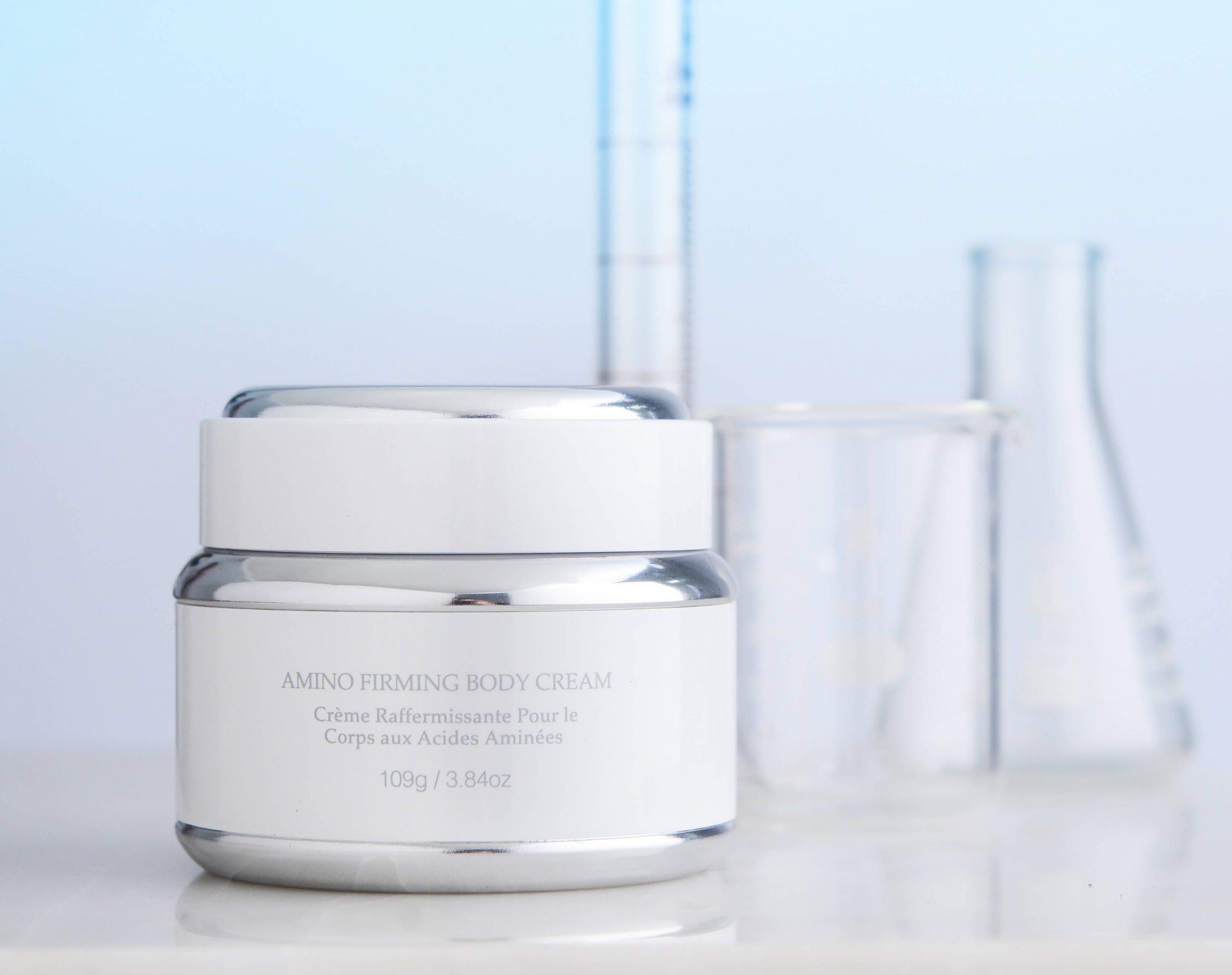 We can't let the rest of your body go unloved! Our Vitamin C Collection also includes the Amino Firming Body Cream. This will help minimize the look of unwanted cellulite and give you the confidence to flaunt your body.
Formulated with Coffea Arabica, this potent antioxidant-rich formula with essential fatty acids, vitamin E, and sterols will give you smoother and tighter looking skin.
Coffee is a staple part of our morning routines, so let your skin benefit from it too!
What Vitamin C Does to Your Skin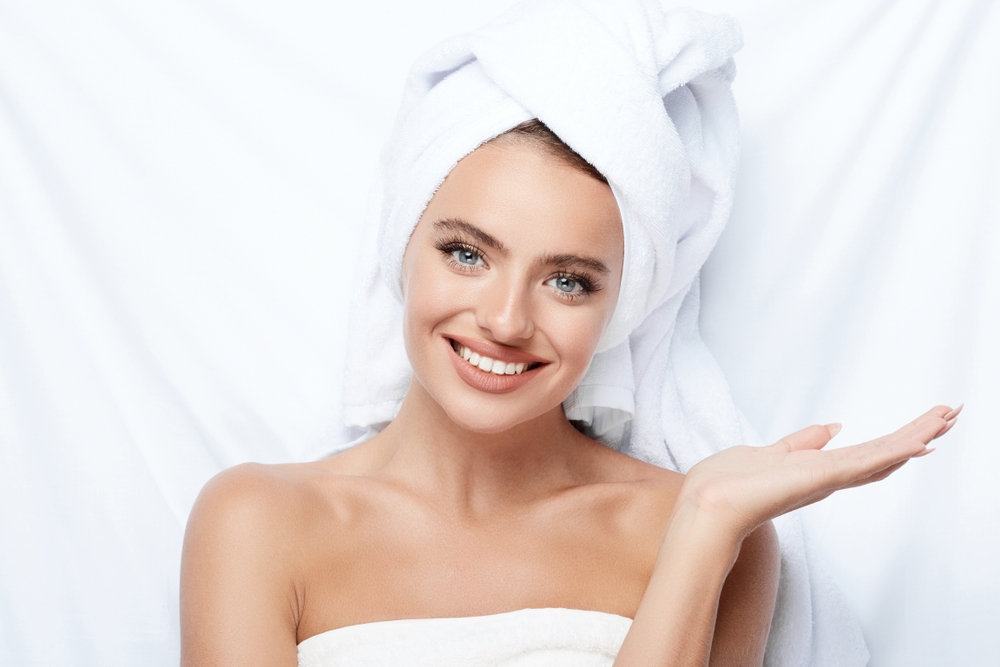 Let's take a step back and rediscover the wonderful ingredient known as vitamin C. If you're not already familiar, this antioxidant is basically considered top-tier in the skincare industry. This title is not awarded without actual proof, too! Many people from all over the world have gushed – and are still gushing – over this hardworking vitamin.
Why?
Because not only does it brighten up the look of the skin in a big way, but it also reduces the visibility of fine lines and wrinkles while giving the skin a much smoother finish.
Specially Formulated For You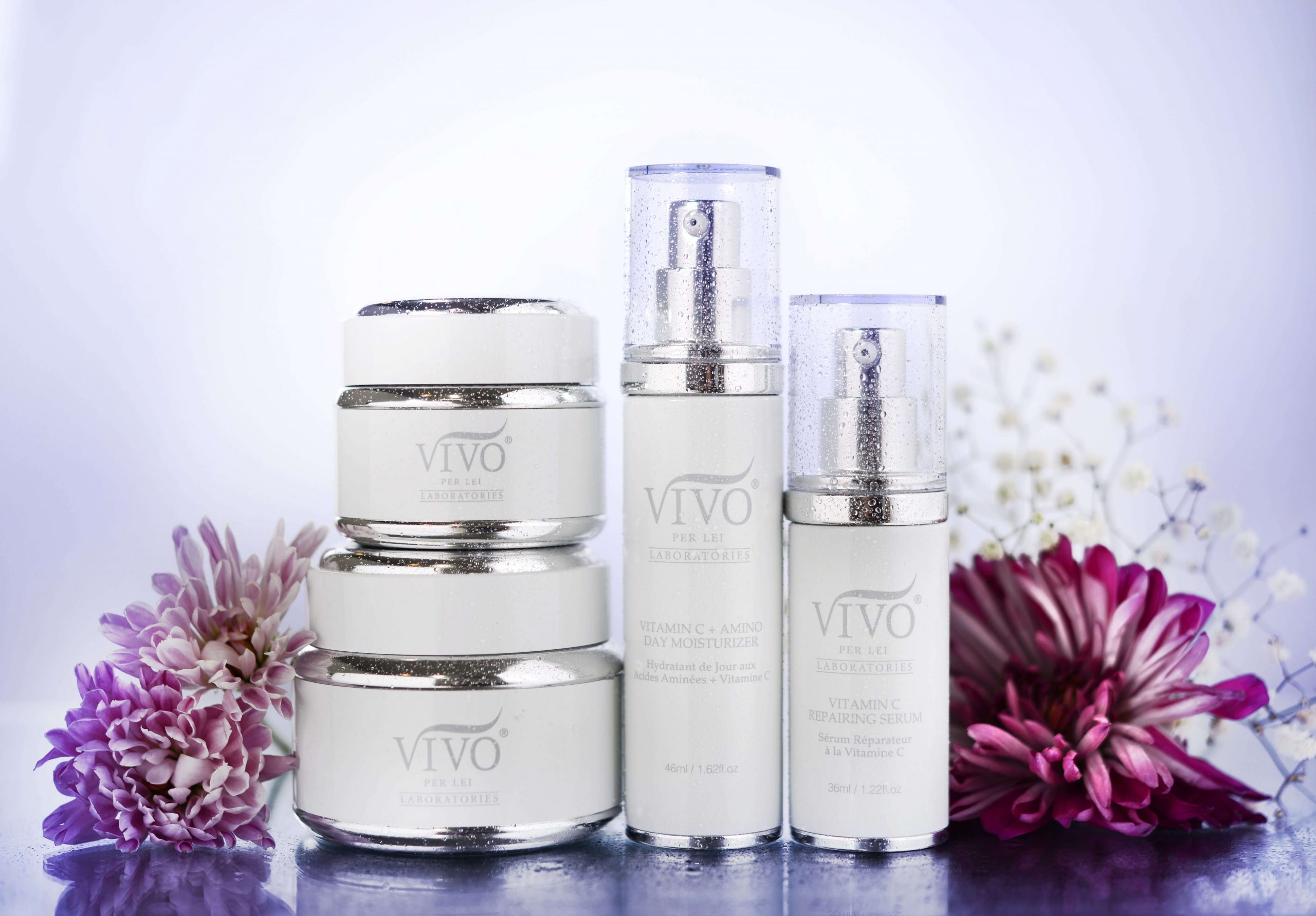 Reading all this goes to show how hardworking and skin-loving vitamin C truly is. The benefits above are among the reasons why we created our Vitamin C Collection. We understand that skincare is an investment of time and money. And finding the right products doesn't need to be a struggle.
Here at Vivo Per Lei, we don't just offer premium spa-like quality products. Our collections are made with ingredients that are backed up by research. Combined with nature's botanicals, our products promise to deliver maximum results. 
Skincare is not just applying products routinely. It's an experience! There's nothing more reassuring than recognizing that your products are made from a combination of scientifically-proven ingredients. 
That is what makes our Vitamin C Collection – and all of our other skincare creations – special. 
More Vitamin C Goodness From Vivo Per Lei
Since we started in 2003, we have quickly established a strong leading position in the skincare industry. We have achieved this through formulating products with proven effective vitamins and botanicals. We are dedicated to helping you achieve glowing, youthful-looking skin and amplify your confidence.
We're sure you're excited to try out our Vitamin C Collection. We're looking forward to your journey too! Now that you have your base skincare routine, you can now explore ways to supercharge your routine. 
If you're still amazed by the goodness that is vitamin C, don't worry because we are too! Here are other vitamin C enriched products we crafted just for you:
Vitamin C Restoring Facial Serum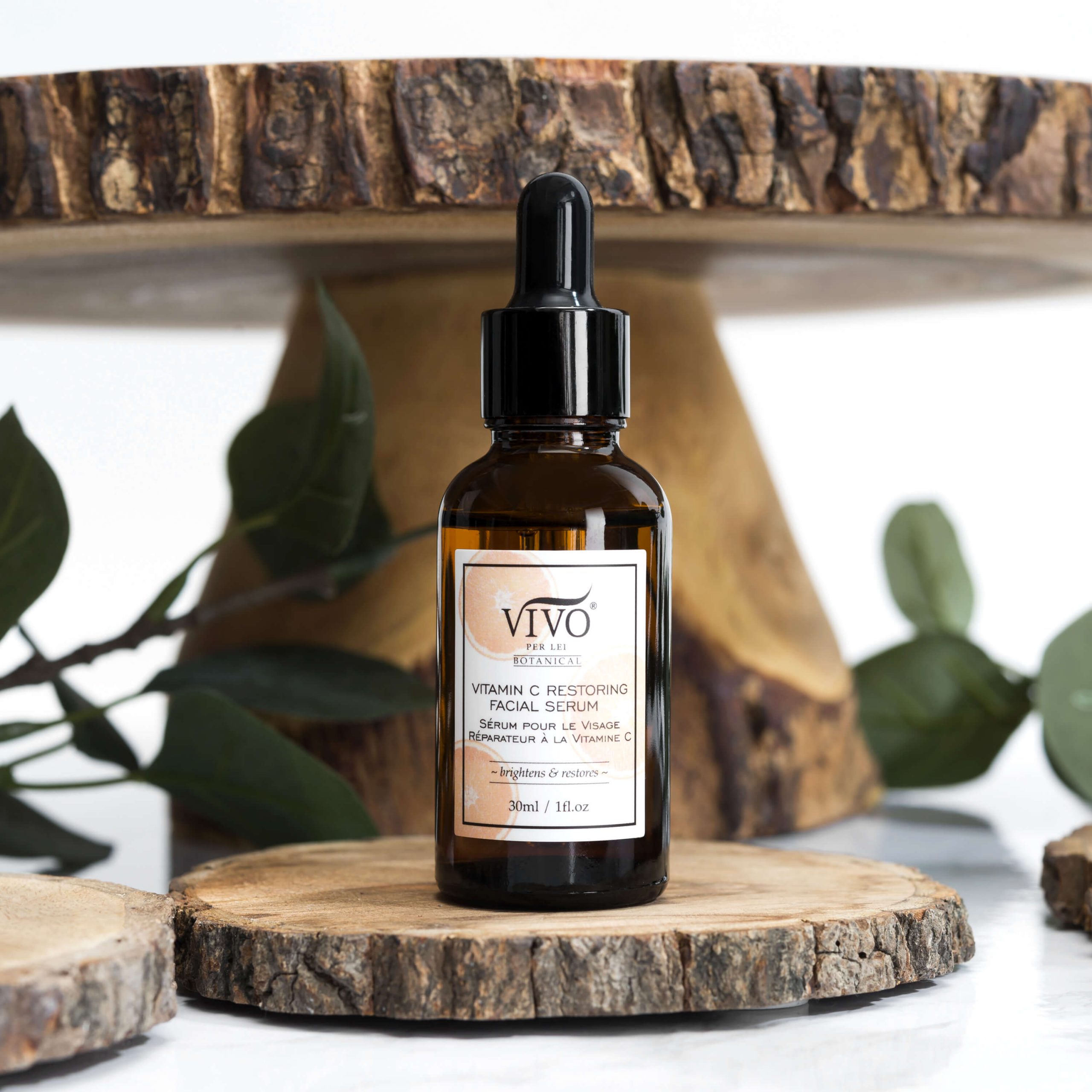 Dealing with the appearance of enlarged pores? Our Vitamin C Restoring Facial Serum may be all you need. This serum is enriched with vitamin B3, which is known to help visibly minimize the look of large pores. 
The fun doesn't stop there! Aside from improving the look of your pores, this serum is powered by vitamin C and grape seed extract. These diligent ingredients work together to even out the look of discoloration on your skin and reduce the appearance of dark spots.
What an all-rounder serum!
Introlift Vitamin C Facial Wipes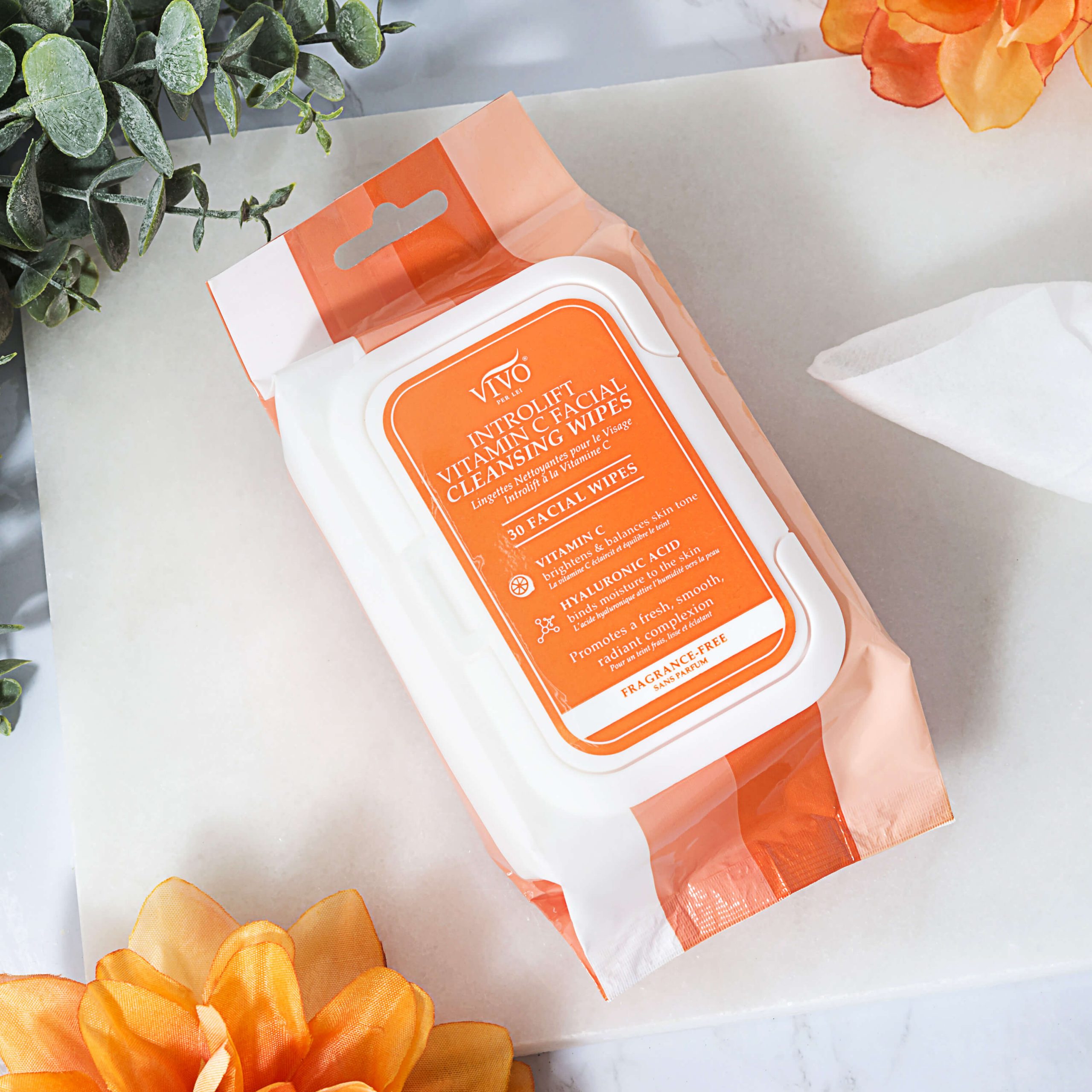 Are you always on the go? Or perhaps you will be traveling soon? It can be a struggle to find a good make-up remover on these occasions. But, not anymore with the Introlift Vitamin C Facial Wipes.
These pre-moistened facial wipes will easily remove makeup and cleanse out other impurities on your skin. You don't need to worry about these drying you out because they're enriched with hyaluronic acid. If you're a skincare junkie, you would know that this ingredient does a killer job at moisturizing the skin.
Naturally Powerful With Vivo Per Lei
If you're looking for a skincare brand that genuinely cares for your skin, you're on the right track. We at Vivo Per Lei are committed to helping you achieve your best-looking skin yet. We always want the best for your skin – from your face to your body. Explore more of our skincare products today!
---