A Beginner's Guide to Skincare: How to Keep Your Skin Youthful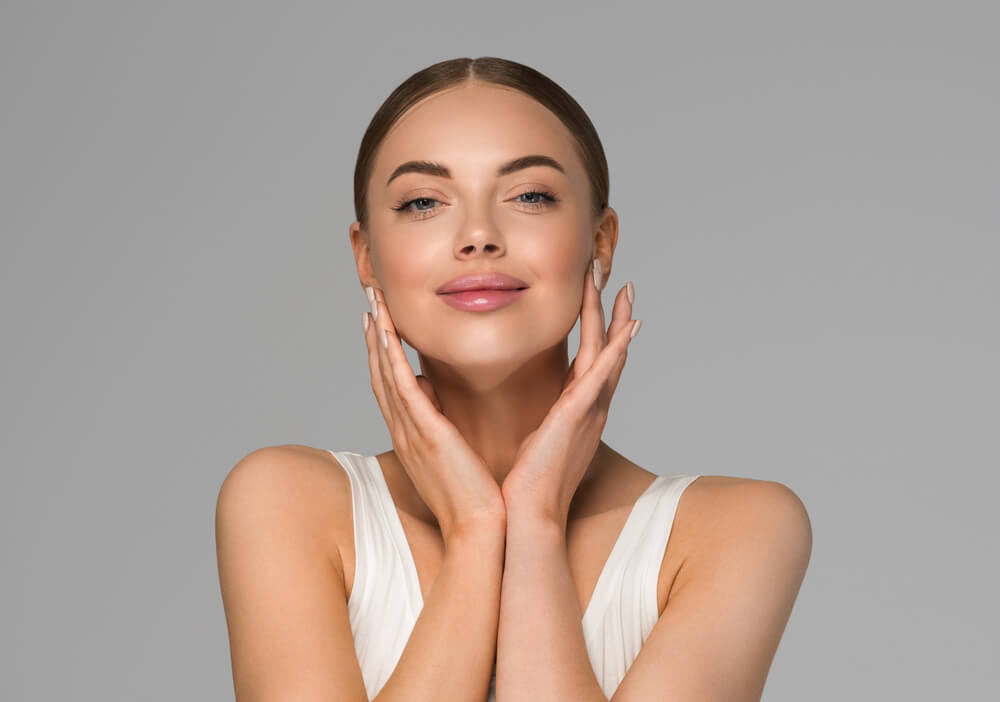 It's easy to take youthful skin for granted in your younger years. That smoothness, softness, and elastic bounce all seem to come so naturally, making it difficult to truly appreciate.
However, as the years progress and the skin ages, people start to long for the fresh and youthful skin that they once enjoyed. The aging process can really do a number on the complexion, making you long for the days when your skin looked effortlessly flawless.
That said, while you could easily sit back and let aging take its toll, there's plenty that you can do to restore a youthful appearance to your skin. If you're new to the world of skincare and you're wondering how to keep your skin looking young and healthy, here are some top tips from Vivo Per Lei.
Cleanse Your Skin Daily
Achieving youthful skin takes commitment, meaning that a daily skincare routine is a must. And the very first step of any skincare routine should be to cleanse.
At the end of each day, not only is your face covered in dirt, excess oil, pollutants, and other impurities, but it may also have various makeup products added into the mix. When all of these substances end up trapped beneath the skin, it causes oxidative stress. This accelerates the skin aging process.
So, to keep your skin looking its very best, daily cleansing is vital. Use a gentle cleanser that won't strip away too much of your skin's outer layer, such as Vivo Per Lei's Hyaluronic Acid Daily Face Wash. Infused with a number of hydrating compounds, including hyaluronic acid, algae extract, and jojoba oil, this cleanser leaves the skin feeling refreshed and rejuvenated after every use.
If you've already repeatedly tried and failed to commit to cleansing, then make things easier for yourself by keeping your cleansing facial wipes next to your bed, just like the IntroLift Vitamin C Facial Wipes. A quick swipe is all you need to cleanse and revitalize your complexion, making these wipes absolutely ideal for those nights when you're too tired to do much else.
Add Vitamin C to Your Skincare Routine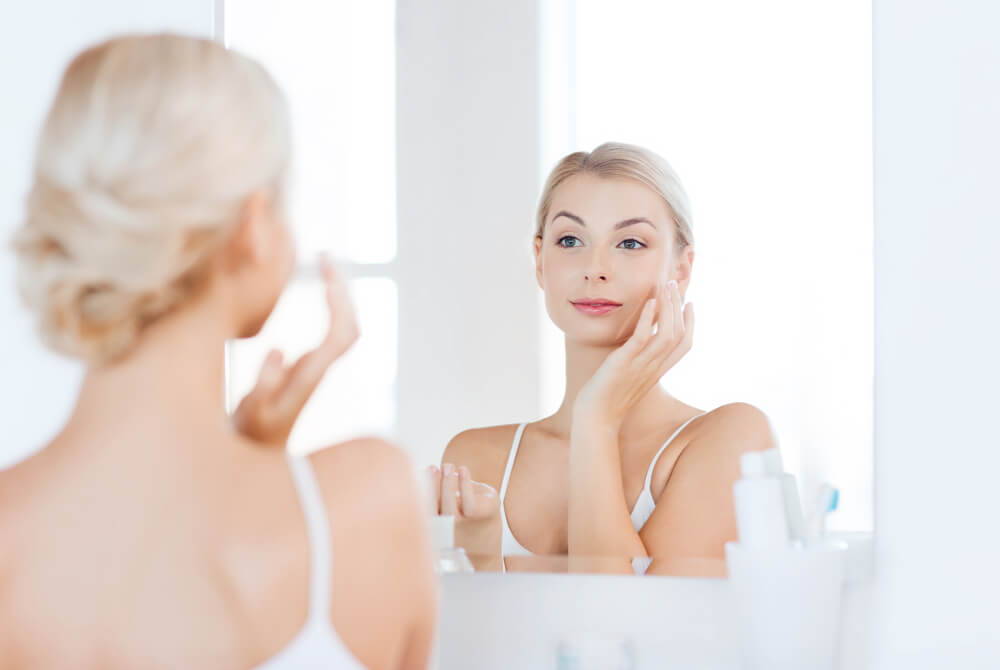 When trying to maintain a youthful complexion, vitamin C is everything. Just about every dermatologist would agree that it's one of the most crucial ingredients to use if you want to keep the appearance of aging at bay, or even reduce the signs of aging that have already made themselves visible on your skin.
Studies confirm that vitamin C can effectively tighten the look of the skin, leaving it with a smoother and firmer finish. It helps to fade the visibility of hyperpigmentation too. Also known as age spots, these dark marks are caused by UV damage among other factors. The way in which they pepper the skin as it ages can make a person look so much older. This makes it worth harnessing the power of vitamin C as soon as possible to keep your complexion even and balanced.
Ideally, incorporate vitamin C into multiple stages of your skincare routine. In addition to finding yourself a good vitamin C serum too, look for eye care products that also offer the ingredient, such as the Vivo Per Lei Age Control Eye Cream.
It contains a form of vitamin C that many aren't familiar with; Ascorbyl Methylsilanol Pectinate. Relatively new to the industry, this ingredient is highly stable yet still provides the same visible results as ascorbic acid, the purest form of vitamin C that's infamous for its instability.
Keep Your Skin Hydrated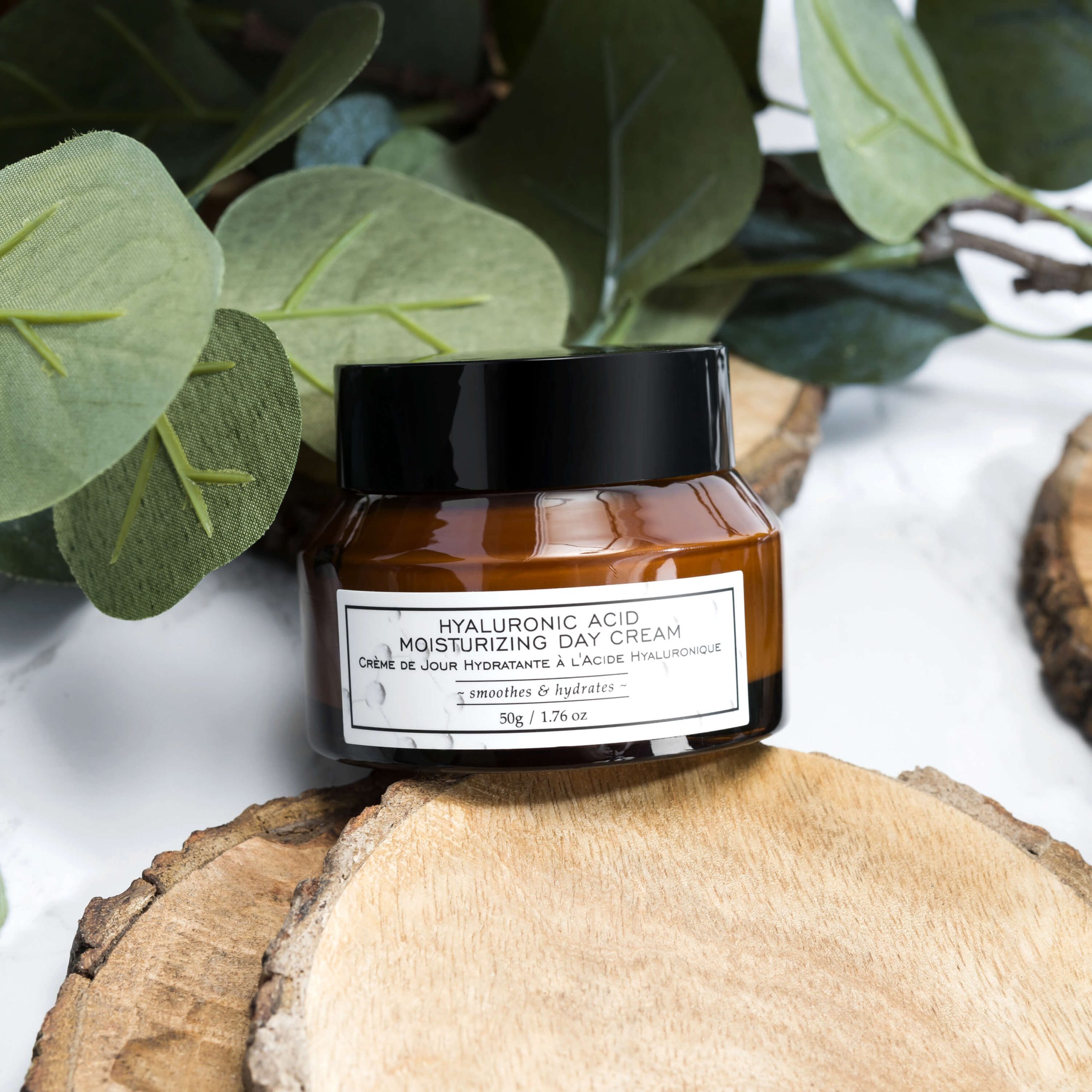 Every single cell in your body, including those in your skin, needs water in order to properly function. Without this, they become dehydrated. This then translates to widespread dehydration in your body and your skin. 
If you're trying to achieve youthful skin, then dehydration is something that you definitely need to avoid. Thirsty skin cells are more likely to prematurely age. Fine lines and wrinkles are also so much more noticeable on dehydrated skin.
Keeping your body hydrated internally should always be your first point of call. Make sure that you're drinking enough fluids each day – most people should be aiming for around eight glasses. 
That said, it can take a while for the water that you drink to filter through into your skin. This is why the skin can often feel dehydrated, even when the rest of the body isn't. So, to keep your skin cells feeling quenched and youthful, find yourself a hydrating face cream, such as Vivo Per Lei's Hyaluronic Acid Moisturizing Day Cream. 
As you can tell from its name, this formula features hyaluronic acid, but in the form of sodium hyaluronate. It's an ingredient that comes from hyaluronic acid but has a much smaller molecular size. As a result, it's able to dive even deeper into the skin. This gives the skin a youthfully full and plump look. 
You'll also find several other moisturizing ingredients in our day cream, all of which will keep your skin feeling youthfully soft and supple. Jojoba seed oil, cacao seed oil, hemp seed oil, avocado oil, and vitamin E all come together to boost your skin's moisture levels so that your skin cells feel capable of performing in the way that they did when they were younger.
Pamper Your Skin With Face Masks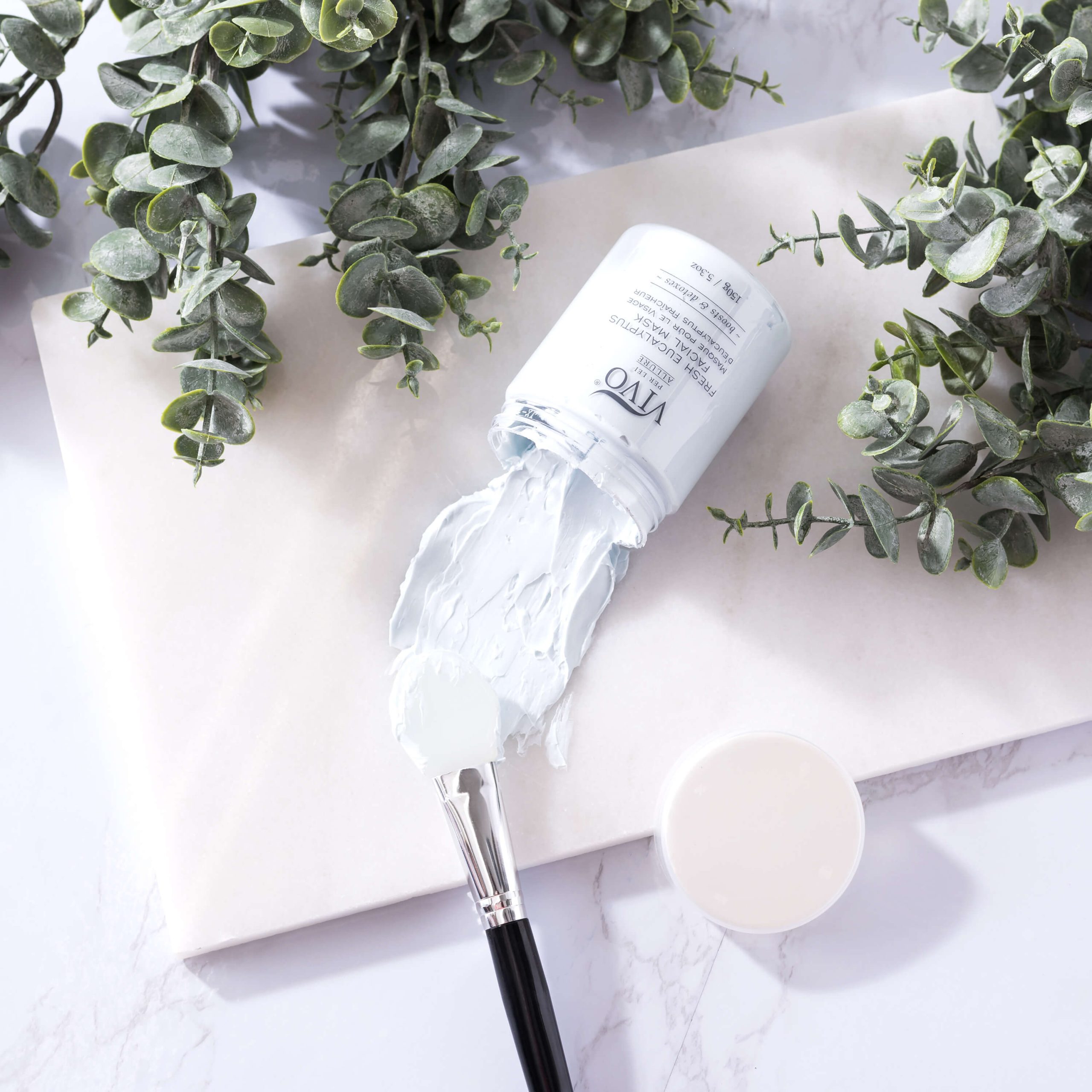 Many people think of face masks as an unnecessary indulgence. However, they couldn't be more wrong. 
Loved for how they carry a high concentration of active ingredients, face masks are a great way to treat your skin to some extra antioxidants. 
We've already spoken about vitamin C, one of skincare's most-loved antioxidants. However, antioxidants always work best when they're combined with other antioxidants, making it worth having a variety of them in your skincare routine.
Why are antioxidants so vital? Because they prevent the appearance of free radical damage. Remember all of that oxidative stress we were telling you about when talking about the importance of cleansing? Antioxidants will help to counter the look of any oxidative damage that has already taken place. This will go a long way in keeping your skin looking smooth and firm.
Most people turn to serums for their antioxidant fix. These are undeniably useful on a daily basis, but an antioxidant-rich face mask used once a week can pack even more of a punch.
Take our Fresh Eucalyptus Facial Mask, for example. It's loaded with a long list of botanical extracts that each boasts a variety of antioxidants. From ginkgo biloba, which is referred to as a superfruit because of its antioxidant content, to rosemary leaf oil, which is packed with potent polyphenols, this mask should be your weekly go-to if you want your skin to look and feel its best.
Protect With SPF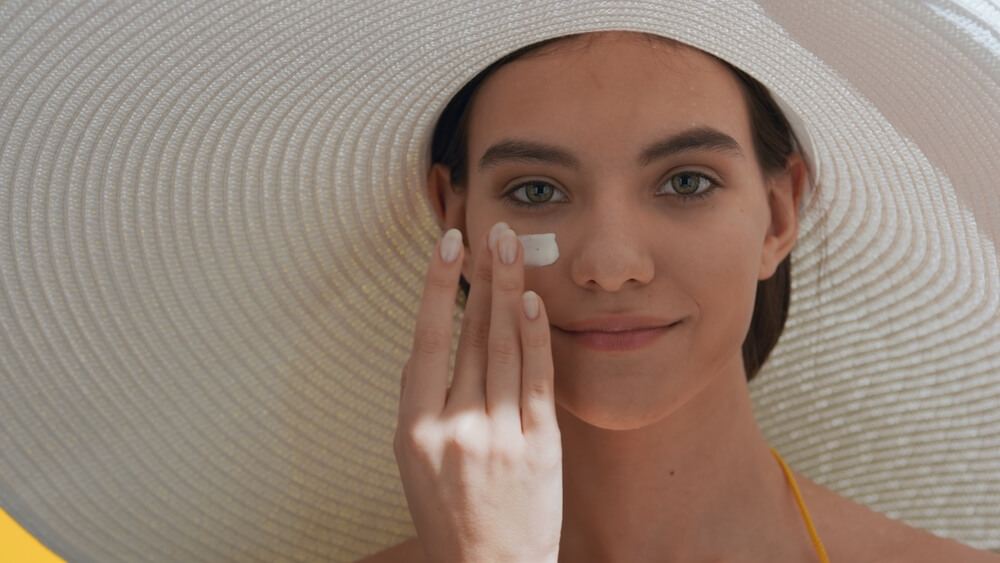 Many people don't realize that the sun is responsible for up to 80% of visible facial aging signs. This means that the majority of the wrinkles, sagging skin, and dark spots that people experience as they age could have been avoided had they been more diligent about sunscreen in their younger years.
Fortunately, it's never too late to make a change. Sure, you may not be able to turn back the clock to your youthful skin simply by using a sunscreen, but committing yourself to SPF now will still help to do away with some of the visible signs of aging that you're dealing with, while also preventing new issues from appearing.
So, if you don't already have one, it's time to invest in a good sunscreen. An SPF of 30 is needed as a minimum. However, if you have sensitive skin or mature skin, then you may want to opt for something higher for extra protection. 
Make sure that you also pick a broad-spectrum formula. This means that it will protect you from both UVA and UVB rays. Although UVA rays are the biggest culprit when it comes to aging youthful skin, UVB rays contribute to this too. So, you'll need to protect your skin from both.
Once you've found a sunscreen that you love, be sure to use it daily. In order to give your skin the amount of protection printed on the label, you'll need to layer it on relatively thickly. Aim to use about 1/3 to 1/2 of a teaspoon of sunscreen on your face and neck. You will then need to use the same again each time you reapply it.
Soothe the Feeling of Inflammation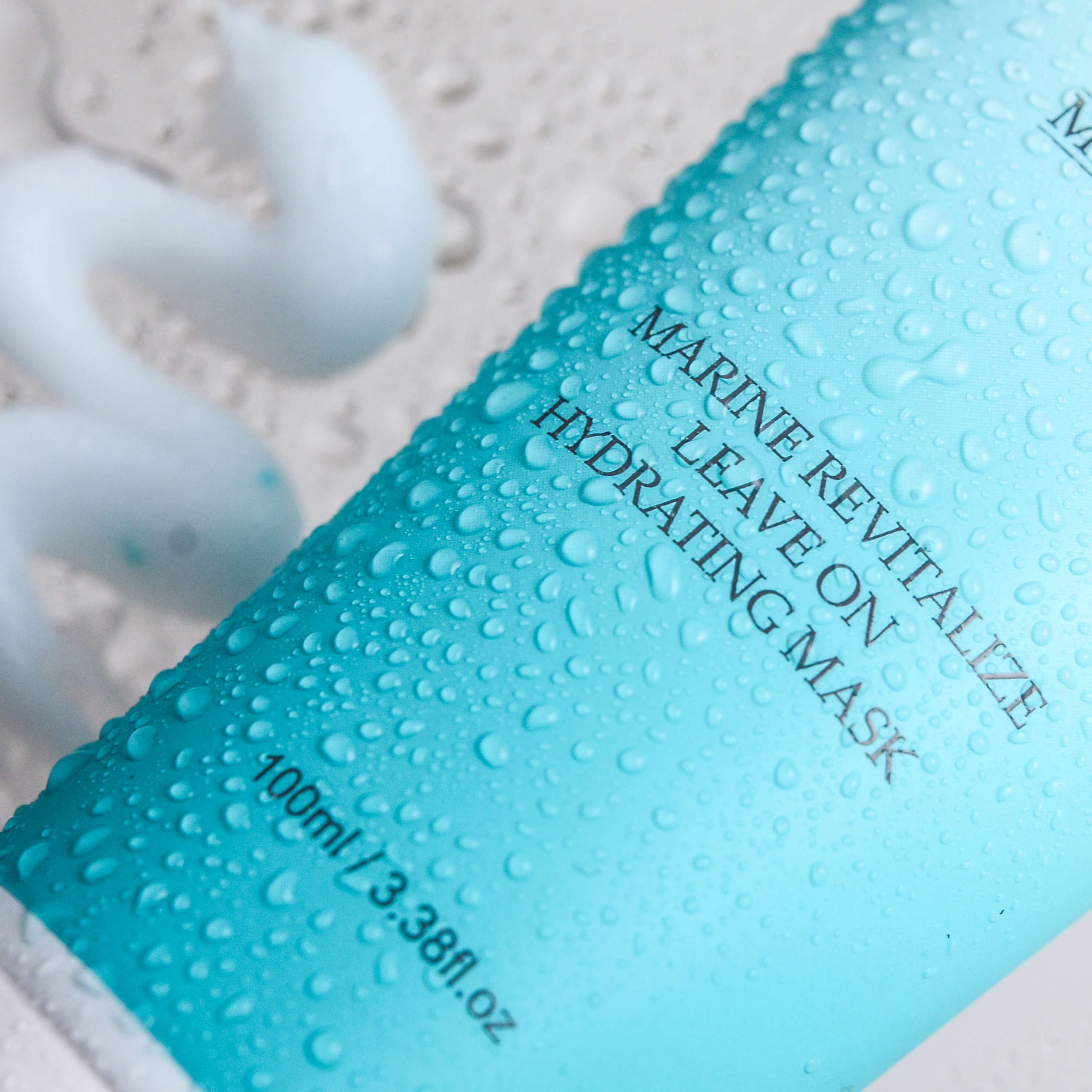 Chronic inflammation is something else that can quickly age your preciously youthful skin. In fact, there's even a special term coined for this common issue; inflammaging. 
Inflammation in the skin can be caused by a number of different factors. From infections and allergies to chemical exposure and stress, it doesn't take much for skin inflammation to quickly get out of control. 
How do you know if your skin is inflamed? It's usually pretty easy to tell. Redness is extremely common, as are breakouts, rashes, and blisters. You'll also likely feel a burning, stinging, or itching sensation in your skin when you touch it.
Occasional inflammation isn't something that you need to worry too much about. However, when inflammation is chronic, meaning that it persists over time, it's worth finding yourself a couple of skincare products to help to soothe the inflamed feeling your skin has been struggling with.
Our top choice would be the Vivo Per Lei Marine Revitalize Leave On Hydrating Mask. It contains a number of ingredients that are revered for how they can calm the look of redness. From a blend of different seaweed extracts, which will hydrate and soothe the feel of your skin, to vitamin E and jojoba esters, this no-rinse mask will leave your skin feeling relaxed and restored.
Dreaming of Youthful Skin? Vivo Per Lei Can Help!
Once your youthful skin starts to age, it can be easy to feel as though your complexion will never be able to regain that structural firmness and supple bounce. However, arm yourself with all of the products and knowledge shared above and you'll be able to prevent the appearance of aging from wreaking havoc on your skin, which will enable you to keep your skin looking fresh, youthful, and healthy for many more years to come.
Click here to browse more bestselling skincare products from Vivo Per Lei.
---