Exploring Korean Skincare: The 10-Step Routine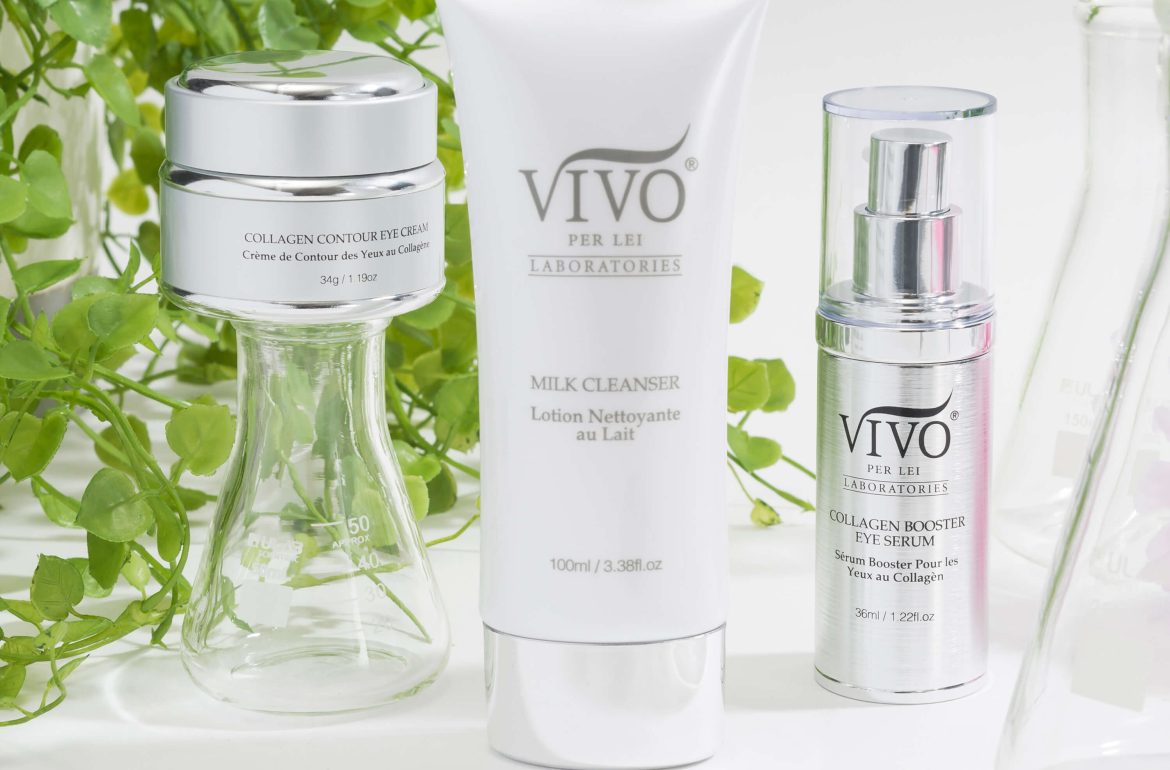 We're all familiar with the famous 10-step Korean skincare routine that has taken social media by storm. However, the question on everyone's lips remains the same: is it really beneficial to incorporate so many steps into a skincare regimen? And, if so, what's the best way to get started?
Read on as Vivo Per Lei tells you everything you need to know…
What is Korean Skincare?
Korean skincare is exactly as it sounds; skincare products and techniques that come from Korea. 
Why has it garnered so much attention lately?
Because skincare has played a significant role in the lives of multiple generations of Koreans. It's something that they know plenty about, with preventative skincare being a major part of their cultural upbringing. 
As a result, the Korean skincare industry is known for its cutting-edge nature. It makes use of highly advanced skincare ingredients and techniques to achieve the 'glass skin' look that everyone desires (that trend is something else that we can thank Korea for!). 
So, the 10-step Korean skincare routine – what's that all about? 
Well, firstly, there's no set number as to how long a Korean-inspired skincare routine should be. Some keep it short at just five steps while others go all out with 15. The most important thing is figuring out exactly what your skin needs, and then giving it products that make gentle and gradual changes. Korean skincare isn't about quick fixes – it focuses on slowly and holistically improving the complexion.
Now that you understand the reasoning behind the Korean skincare craze, let's take a closer look at a popular 10-step routine that's loved in Korea:
Step 1: Cleanse
Cleansing tends to be the first step in skincare routines in every country. After all, it's common sense to remove any dirt and impurities from the skin before applying any products over the top.
However, Korean skincare takes things a step further with the double cleanse. This involves starting with an oil-based cleanser, before moving on to a water-based cleanser in step two of the routine. Why do this? Because oil-based cleansers are best for clearing away the oil on your face, along with makeup, sunscreen, and any other product residue. Meanwhile, water-based cleansers are better at removing dirt and other impurities, along with any residue left behind by the oil-based cleanser. 
Step 2: Cleanse Again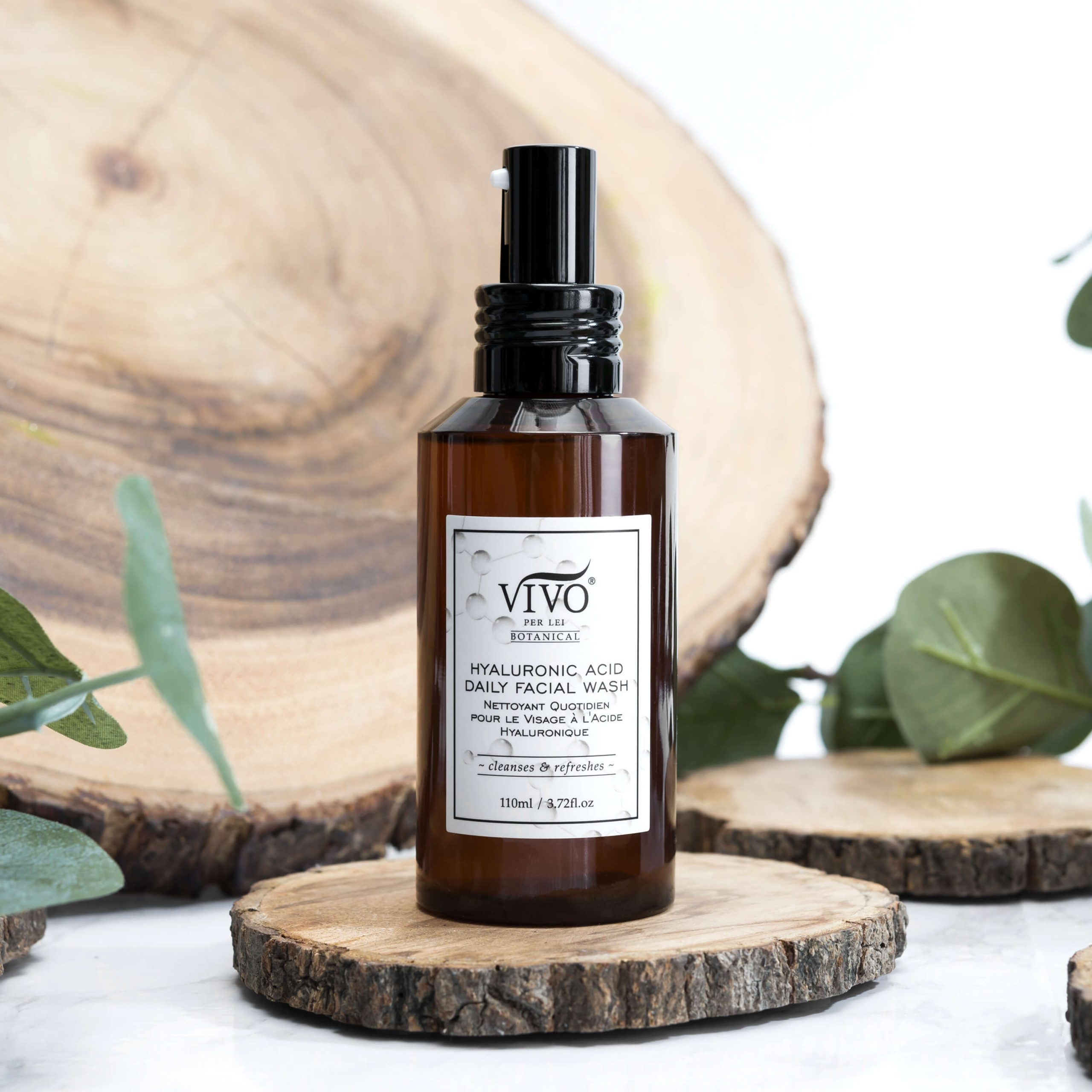 Once you're done cleansing your face with an oil-based cleanser, immediately move on to applying a water-based cleanser, just like the Vivo Per Lei Hyaluronic Acid Daily Face Wash. 
As you can see from its ingredient list, water is the primary ingredient in this formula. It's joined by sodium hyaluronate, a humectant that's revered for its moisture-binding properties. It's extremely hydrating, making it a great addition to a cleanser. 
Step 3: Exfoliate
The next step in this Korean skincare routine is to apply an exfoliant. However, this isn't a step that you'll need to follow every day. Exfoliants should only be applied weekly, or twice a week if you have oily skin. Don't overdo it when it comes to using an exfoliant. It may leave your skin looking bright and smooth to start with, but over-exfoliating will only cause raw, red, and irritated skin.
When choosing an exfoliant, go for a formula that is suitable for your skin type. Chemical exfoliants, meaning those that make use of hydroxy acids, tend to be gentler than physical exfoliants, such as scrubs. This means that they're often the best choice for the delicate skin on the face. Remember – Korean skincare is all about being gentle with your skin and making gradual improvements, so don't be swayed by an overly harsh exfoliant that promises an instant transformation.
Step 4: Tone
The purpose of a toner is to re-balance the complexion after it has been cleansed. Since exfoliation essentially provides a deep cleanse, it's always best to wait until you're done exfoliating before applying your toner. If you haven't exfoliated, then go ahead and use your toner once you're done cleansing.
The right toner will help to prep your skin for the rest of your skincare routine. For this to happen, make sure that you pick an alcohol-free toner. Unfortunately, so many toners out there are formulated with alcohols that dry out the skin. They make a toner feel lighter and almost weightless when applied. However, they don't do your skin any favors in the long run. Instead, look for a toner that's infused with natural hydrating ingredients, along with plenty of antioxidants.
Step 5: Apply an Essence
Essences are a major part of Korean skincare. They're basically a cross between a toner and a serum – just like a toner, they're incredibly lightweight and hydrating. However, they also usually contain fermented ingredients that help with repairing and regenerating the complexion.
Essences are usually packed in small bottles with a dropper, similar to a serum, although some are available in spray form. You'll only need a few drops to cover your entire face – a little goes a long way!
Step 6: Apply a Serum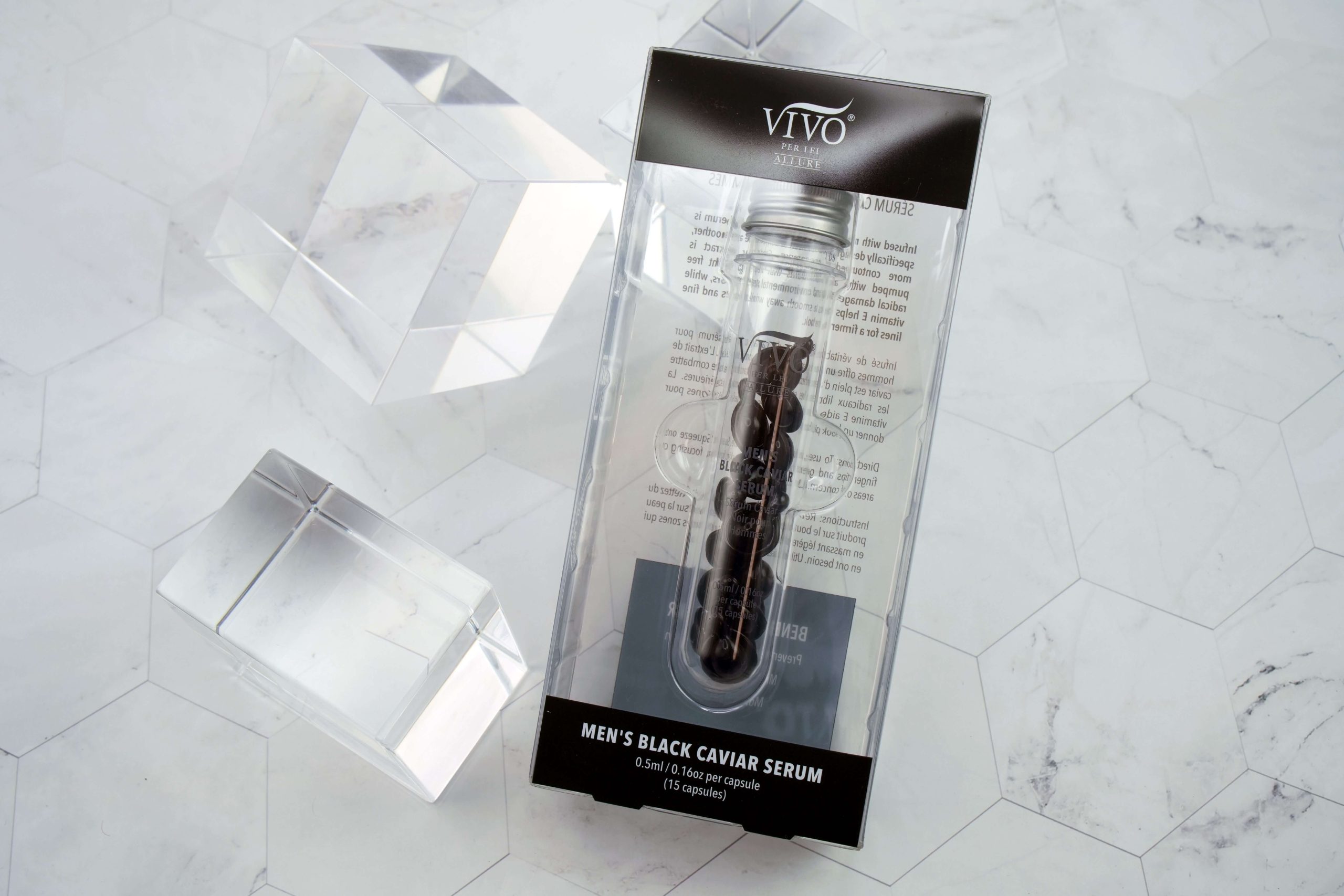 After following all of the above steps, your skin will now be perfectly prepped to absorb the more potent ingredients in your skincare routine, and that's where a serum comes in. 
Serums are designed to target the appearance of specific visible skin concerns with powerful active ingredients. So, pick a serum formula that will do what you need it to do.
Again, just like when using an essence, you only need to apply a few drops of a serum. Products like our Men's Black Caviar Serum Capsules make this easy. Each dose of the serum is encapsulated – simply twist open a capsule and spread the contents over your skin. Encapsulating a serum also helps to preserve the potency of the active ingredients within, which will extend the overall shelf life of the serum.
Step 7: Use a Sheet Mask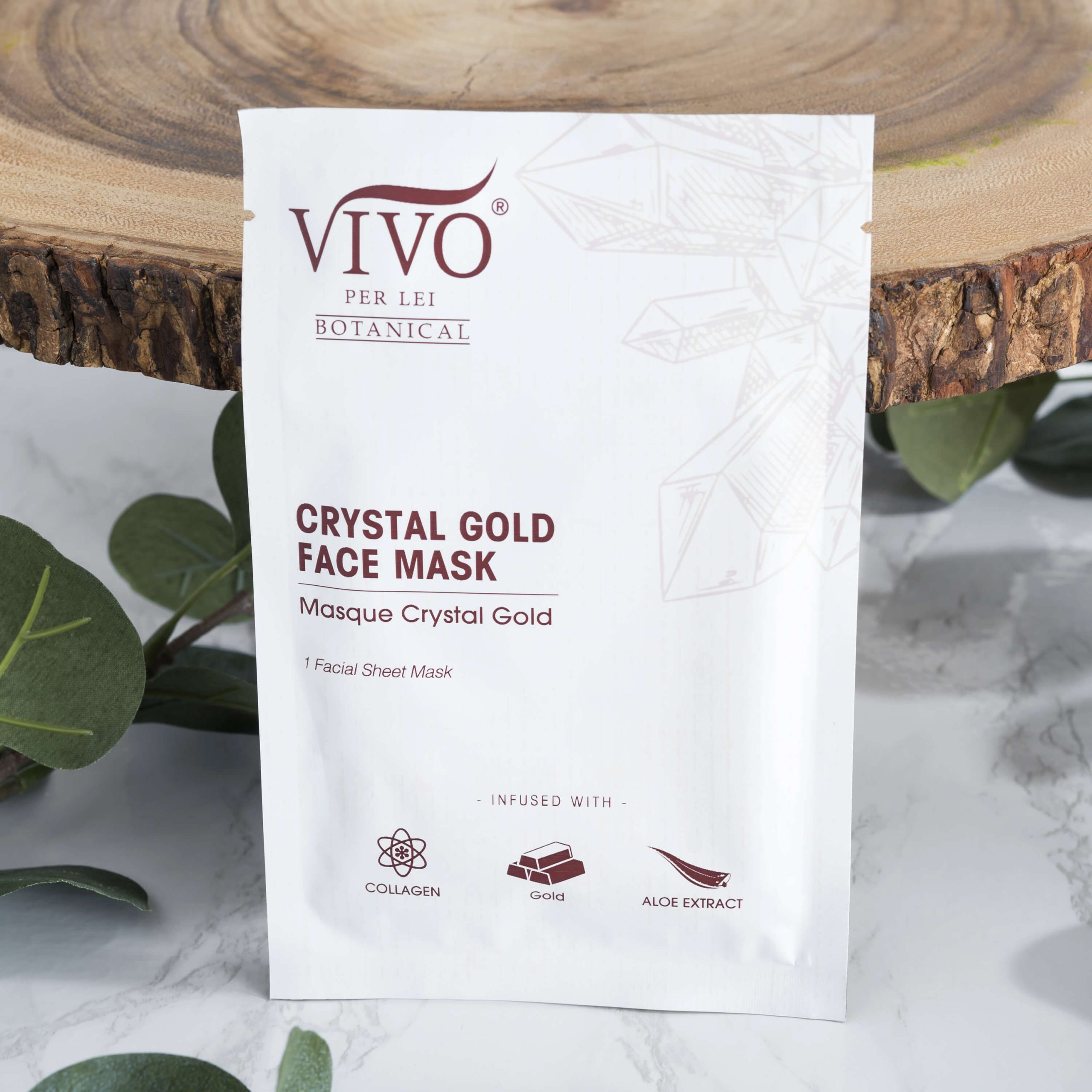 Now that you've pampered your skin with plenty of active ingredients, it's time to move on to the next step of this Korean skincare routine; applying a sheet mask. 
Many people use a mask once they're done cleansing and exfoliating. This is absolutely fine if your mask is one that will need to be rinsed off. However, applying a sheet mask at this stage of your routine will enable the mask to push all of the ingredients that you've already applied deeper into your skin. It will prevent them from evaporating away quite so quickly, making your whole skincare routine so much more effective.
Ideally, pick a sheet mask that contains hydrating ingredients, like Vivo Per Lei's Crystal Gold Face Mask. This mask boasts real gold, which is loved for how it brightens and revives the complexion. It's also infused with aloe vera extract, hyaluronic acid, and collagen, all of which are noteworthy hydrating ingredients. 
Of course, just like when using an exfoliant, a sheet mask isn't something that should be included as part of your daily routine. Follow this step once a week instead, ideally on the same day that you exfoliate.
Step 8: Apply an Eye Cream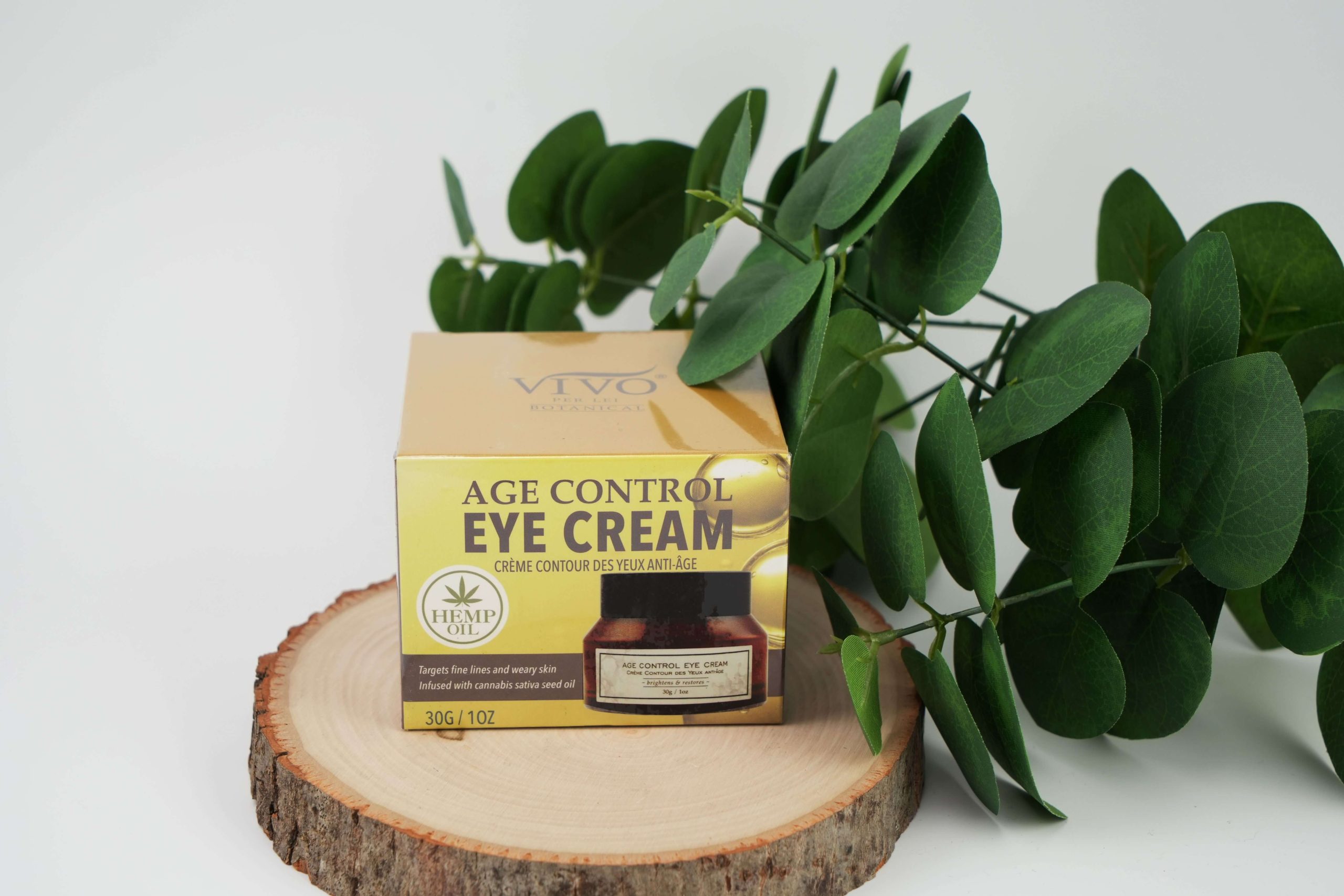 It's now time to move on to the heavier products in your skincare routine, with the first being an eye cream. Since the skin around the eyes is so thin, it's worth having a dedicated eye cream in your routine. It will help to reduce and prevent the visible signs of skin aging that the eye area is so prone to. This will keep the skin looking bright and smooth instead.
If you don't already have an eye cream that you can rely on, turn to Vivo Per Lei's Age Control Eye Cream. As you can tell from its name, this formula is all about ensuring that the eye area looks firm and youthful. It contains vitamins B3 and C, both of which illuminate and tighten the appearance. It's also packed with moisturizing plant oils, including jojoba and hemp seed, along with a cocktail of botanical extracts, from grapefruit to licorice. These are all loaded with even more vitamins and antioxidants. All of these are essential when trying to minimize the appearance of aging.
Step 9: Moisturize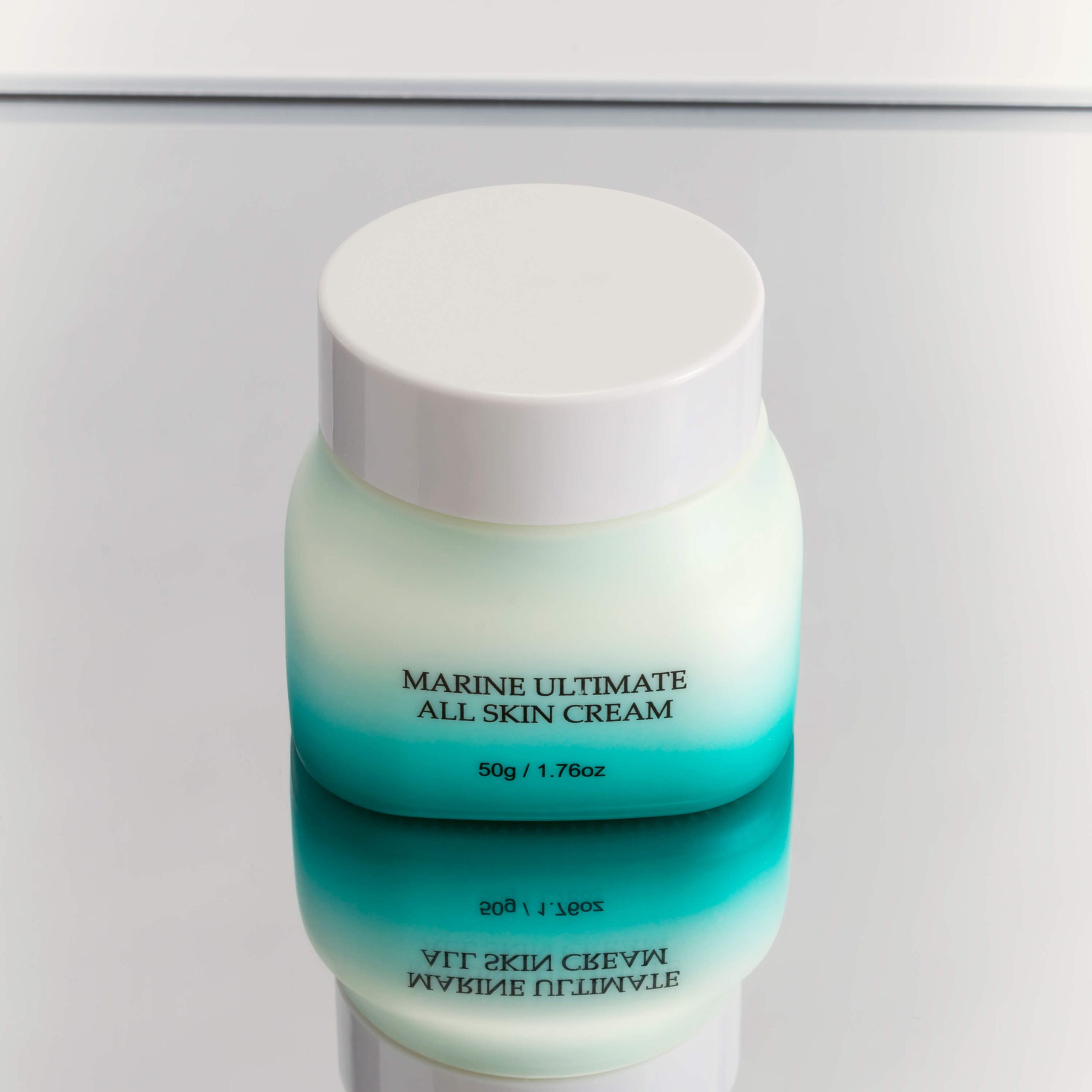 A moisturizer should always be one of the last products that you apply in a skincare routine. Due to its heavy nature, other products will struggle to penetrate through. However, this isn't a bad thing. It means that your moisturizer will also help to block environmental impurities from accessing your skin cells so easily, therefore preventing the appearance of oxidative damage.
Again, make sure that you pick a moisturizer that's suitable for your skin type. Some formulas have been designed to work with all skin types, with the Vivo Per Lei Marine Ultimate All Skin Cream being a good example. This moisturizer is incredibly hydrating thanks to the inclusion of sodium hyaluronate, glycerin, and polyglutamic acid. It also contains shea butter, which is brimming with moisturizing fatty acids, along with a curated selection of plant extracts.
Step 10: Sun Protection
Although sun protection isn't needed if you're following this skincare routine in the evening, it's non-negotiable during the day. The sun is responsible for 80% of the visible signs of facial aging, which is why Koreans place such an emphasis on sun protection. By keeping the appearance of UV damage at bay, you'll be able to enjoy younger-looking skin for so much longer.
The best sunscreen formula to go for is a broad-spectrum one. This means that it will provide protection against both UVA and UVB rays. In terms of SPF, 30 is the minimum. That said, in Korea, stronger formulas are usually preferred. Koreans usually also take additional sun protection measures, such as wearing UV-blocking hats or carrying around parasols to shelter their skin on particularly sunny days. 
Summary
The 10-step Korean skincare routine may seem like a lengthy process to begin with. However, let's not forget that all ten steps don't need to be followed daily – exfoliating and using a face mask are weekly additions that you can save for the days when you have some extra time. Plus, as mentioned earlier, these ten steps aren't set in stone. Feel free to customize the above routine in a way that suits your skin's individual needs – this is what will bring you the very best results.
Click here to check out more bestselling skincare products from Vivo Per Lei. 
---