Beauty Buzz: The Verdict on Vivo's Marine Collection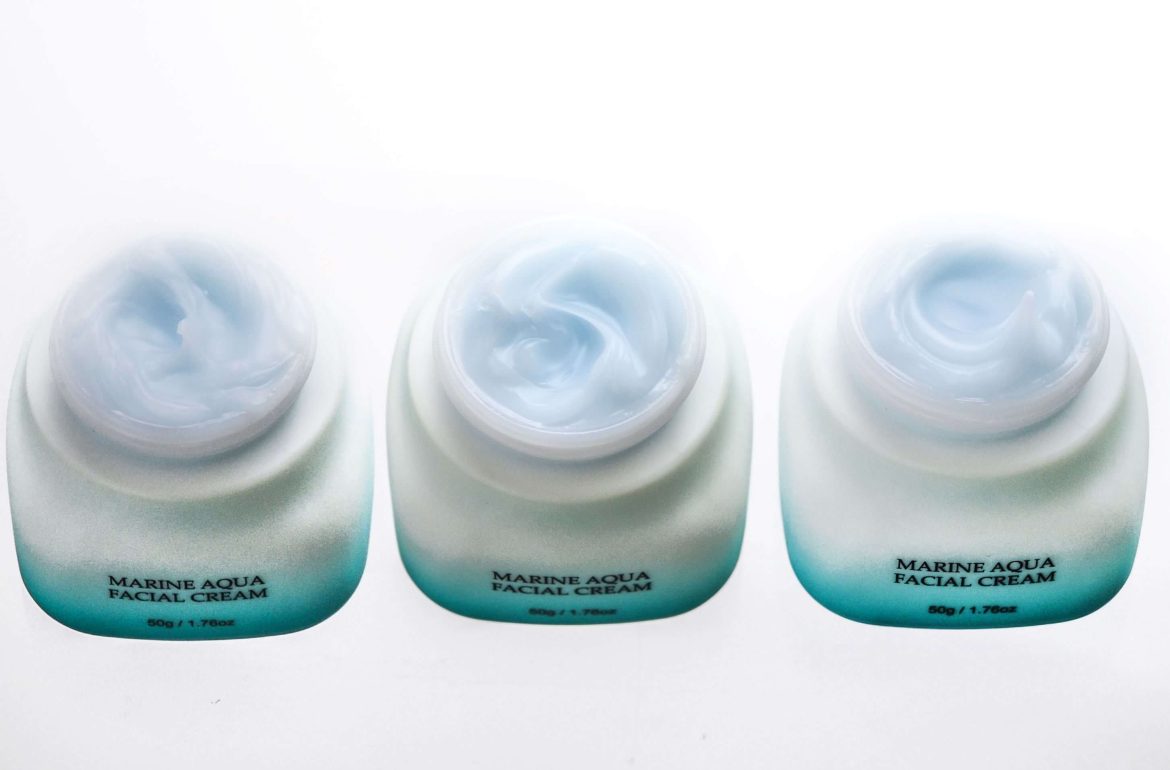 Whether you've read about it on your favorite beauty blog or you've seen photos of it splashed across social media, the Vivo Per Lei Marine Collection has been making waves in the skincare world lately. What's so special about it and would your skin benefit from any of these cutting-edge products? Let's take a deeper dive into this collection to find out more about what it offers.
A Closer Look at the Vivo Per Lei Marine Collection
The Vivo Per Lei Marine Collection consists of four products, each one designed to hydrate the skin as thoroughly as possible. The collection boasts a hydrating face mask plus three different moisturizers, enabling people to pick the moisturizer formula that best suits their skin type and current skin concerns.
Although initially inspired by marine-derived extracts, the Marine Collection also features a number of land-based botanicals too, along with vitamins and other advanced compounds that have been proven to be more than capable of deeply hydrating the skin and enhancing a person's natural beauty.
Let's take a closer look at each of the four exquisite products that make up the Vivo Per Lei Marine Collection:
The Marine Ultimate All Skin Cream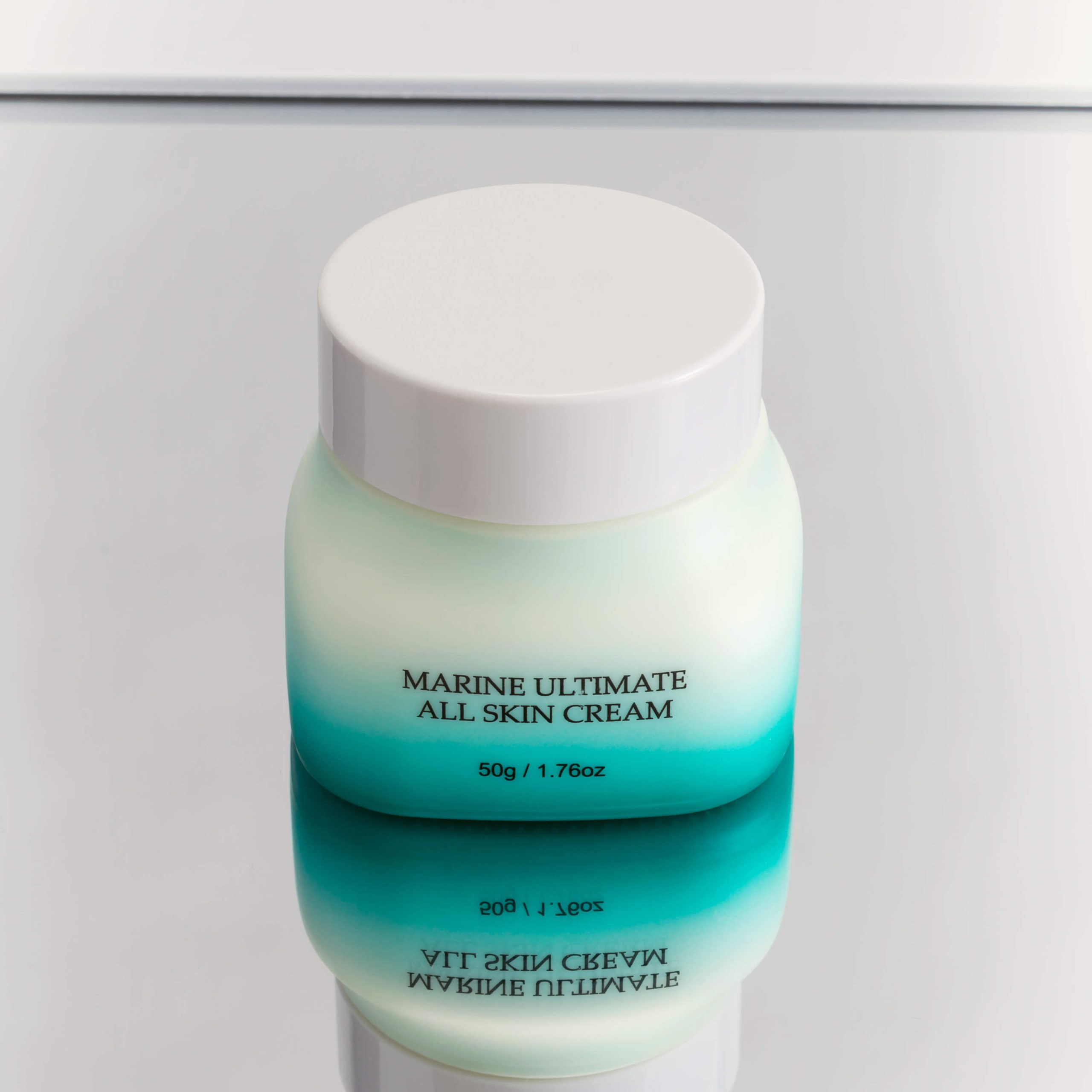 Let's start with the Marine Ultimate All Skin Cream, a formula that was crafted to feel ultra-hydrating and soothing on all skin types. 
This moisturizer will soften and smooth your complexion while reducing the appearance of dullness and roughness. It's a slightly thicker formula than the other two moisturizers in the Marine Collection. However, it still feels lightweight and breathable on the skin.
What's in it?
This cream's hydrating abilities can be attributed to the clever combination of some of the most powerful humectants available. Glycerin, sodium hyaluronate, squalane, and polyglutamic acid all have incredible moisture-binding properties. They immediately plump up the look of the skin, giving it a dewy and supple finish. Shea butter locks these humectants in, enabling them to work to their full potential rather than evaporating into the air.
At the same time, this cream also balances an uneven complexion and strengthens the feel of the skin barrier. Niacinamide has been included in this blend to help with that. Also known as vitamin B3, niacinamide has been proven to leave the skin barrier feeling more efficient, while also reducing the appearance of dark spots and other visible signs of skin damage. It works even better when combined with probiotics, which you'll find on the ingredient list as Lactobacillus Ferment.
Of course, let's not forget the antioxidants that this cream packs. If you want to up your beauty game, then antioxidants are what you need. They'll help with just about every visible skin concern out there. In this formula, the antioxidants are provided by potent botanical extracts, including snow fungus and peony root.
The Marine Aqua Facial Cream
Although the Marine Ultimate All Skin Cream feels light and easily absorbable, the Marine Aqua Facial Cream is an even more lightweight formula. It's perfect for those who are looking for a moisturizer that doesn't contain any plant butters or oils, yet is still capable of deeply hydrating and revitalizing the complexion.
What's in it?
Just like the Marine Ultimate All Skin Cream, the Marine Aqua Facial Cream is loaded with humectants. Sodium hyaluronate, glycerin, sodium polyglutamate, and hydrolyzed coral seaweed extract work together to keep the skin feeling soft and hydrated.
In addition to seaweed, this formula also contains another noteworthy marine-derived ingredient; sea silt extract. A K-beauty favorite, this ingredient is brimming with a variety of minerals, clays, and trace elements. It's a fantastic ingredient for detoxifying and purifying the feel of the skin. This makes it a favorite among those who suffer from oily skin and acne. 
You'll also notice corn gluten amino acids on this cream's ingredient list. Amino acids are vital in order for the skin barrier to feel strengthened and supported, and this cream helps with that. Use it regularly and your skin barrier will feel more capable when it comes to maintaining optimum function.
The Marine Sensitive Facial Hydro-Gel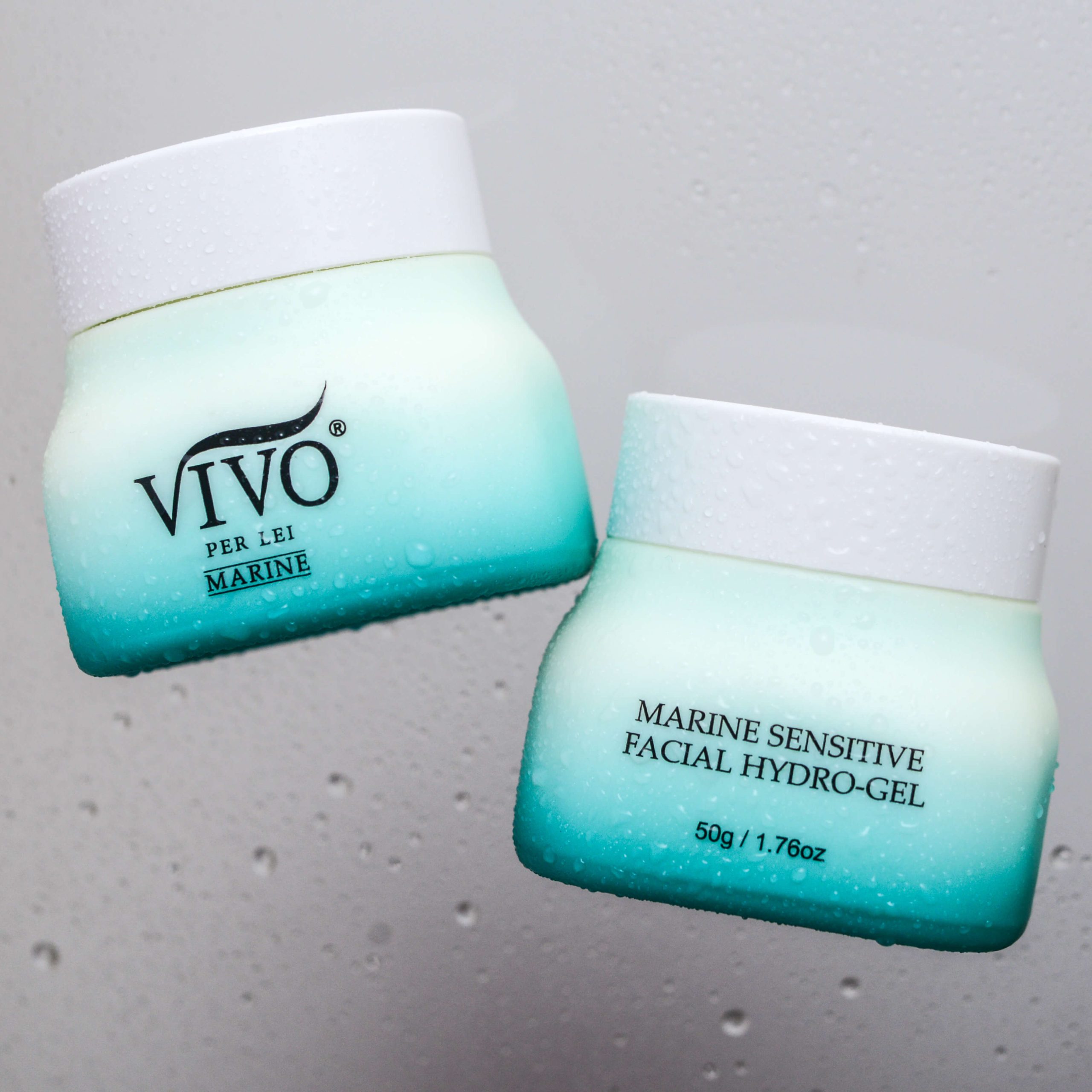 While both of the cream-based moisturizers in the Marine Collection are lightweight in texture, we wanted to create a formula that was even lighter than a cream, which is where the Marine Sensitive Facial Hydro-Gel comes in. Thanks to its gel consistency, it feels incredibly soothing on the skin. It's an incredible formula to use if you're looking for a weightless way to hydrate your skin while also keeping it feeling calm and balanced.
What's in it?
In addition to a selection of humectants, this gel's hydrating and moisturizing properties are provided by a few skin-loving plant oils too. Argan and olive oils provide a silky base, ensuring that the gel doesn't dry the skin out.
Meanwhile, niacinamide, panthenol, and vitamin E come together to balance the complexion and strengthen the feel of the skin barrier. This vitamin combination isn't easy to find in beauty products, but it's one that those with sensitive skin will no doubt love.
Finally, let's talk botanicals – you'll find plenty of them in this moisturizer! Bamboo shoot extract is near the top of the ingredient list. It's a natural source of silicon, which will help to reduce the appearance of fine lines while improving how elastic your skin feels. It's followed by lotus flower extract, another ingredient that boosts the feeling of elasticity while also soothing the look of inflammation and irritation. These are just two of several natural extracts that you'll find in this moisturizer, making it capable of helping the appearance in just about every way.
The Marine Revitalize Leave On Hydrating Mask
A good moisturizer is often all that you need to keep your skin feeling hydrated and moisturized. However, sometimes, the skin requires some extra help, and that's where the Marine Revitalize Leave On Hydrating Mask comes into play. 
Hopefully, you already incorporate face masks into your beauty routine. However, if you haven't tried this formula yet, you're missing out! It instantly hydrates the skin, leaving the face looking brighter, fuller, and infinitely more radiant.
What's in it?
This mask's superstar hydrating abilities are thanks to a few very unique ingredients. Ecklonia Cava is a type of brown algae that's extremely nutrient-dense. In addition to being hydrating, it also provides some serious antioxidants. Hijiki, velvet horn, and Gelidium Cartilagineum are other algae that have similar effects. You'll find them all in this marine-inspired face mask. 
Just like every good hydrating mask, this formula contains sodium hyaluronate. The salt form of hyaluronic acid, this compound is able to leave the skin feeling hydrated on an even deeper level, particularly when used in the form of a face mask.
Of course, every good face mask should also purify the complexion, which is where sea silt extract comes in. It helps to remove impurities from the skin, leaving the appearance fresh and glowing.
Enhancing the Beauty Benefits of Vivo's Marine Collection
Ready to go all out and treat yourself to the entire Marine Collection? Here's how to make the most of these products:
Don't Be Afraid to Switch Up Your Moisturizer
Sometimes, it can be better to stick to just one moisturizer. However, in the case of the Marine Collection, all three moisturizers have been designed to support each other. They share some similar ingredients, yet they're all designed to boost the complexion in slightly different ways.
So, don't be afraid to mix things up a bit when deciding which moisturizer to use. If the weather is cold and your skin is feeling dry, then give it a layer of the Marine Ultimate All Skin Cream. However, if you're drifting into the summer months and your skin has been feeling a little congested and inflamed, go with the Marine Sensitive Facial Hydro-Gel.
Of course, your morning and evening beauty routines should differ too, so you could use a different moisturizer for each. Being able to swap out your moisturizer depending on what your skin needs is a huge deal when it comes to achieving a flawlessly glowing complexion.
Always Begin Your Beauty Routine With a Cleanse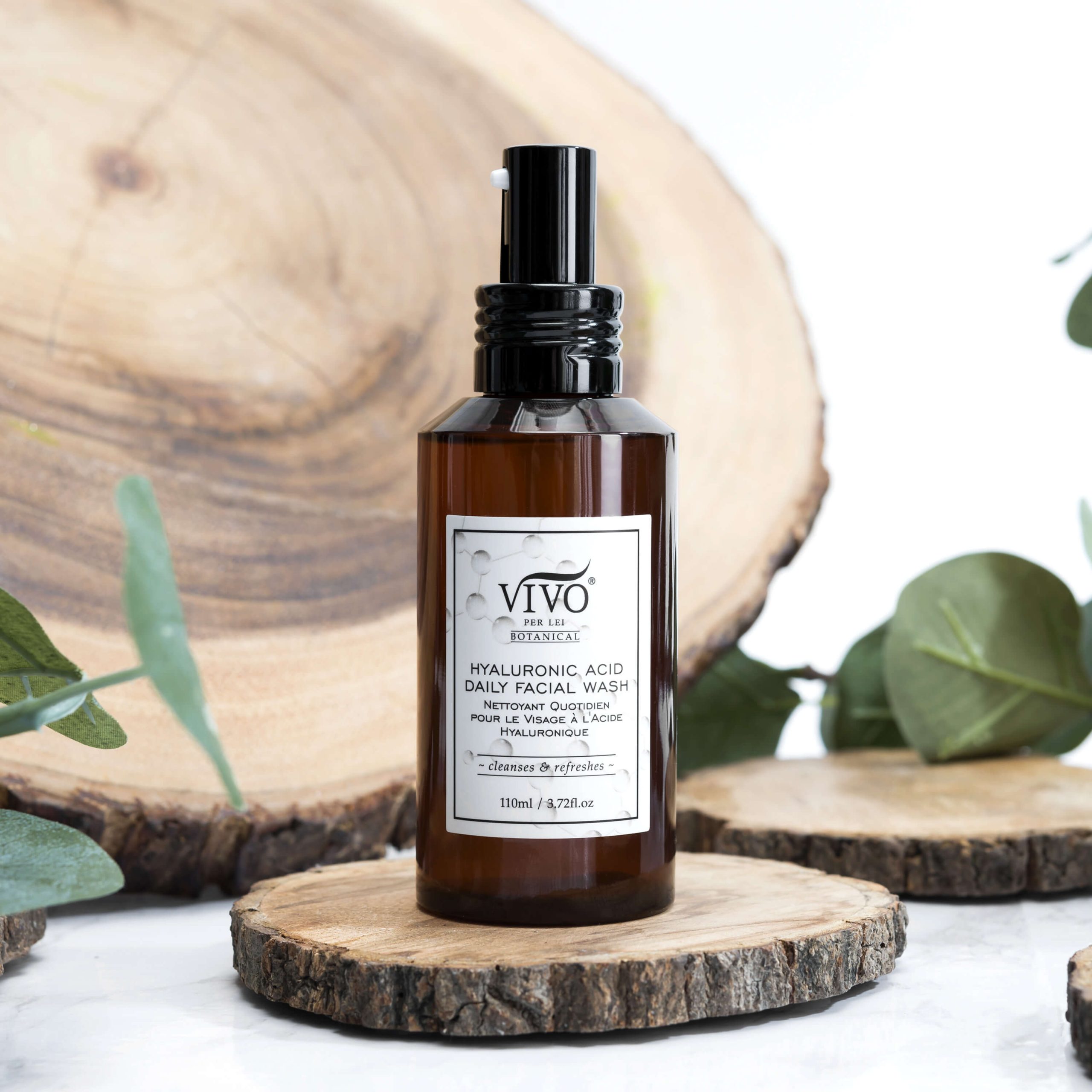 If you want your skincare products to work to their full potential, then you should always apply them to clean skin. Layer them over the dirt, oil, and other impurities that are currently gathered on the surface of your skin and they won't be able to properly penetrate through. As a result, they won't be as effective as they otherwise would have been on clean skin.
If you're planning on using products from the Marine Collection in your beauty routine, then chances are that you're looking for ways to hydrate your skin. So, kick your beauty routine off with a hydrating cleanser, such as the Vivo Per Lei Hyaluronic Acid Daily Facial Wash. As you can tell from its name, hyaluronic acid is the star of the show. We've mentioned this ingredient a few times now – it really is one of the best when it comes to hydrating the skin.
Exfoliating First Can Make a Face Mask More Effective
It goes without saying that you should always cleanse your face before using the leave-on face mask from the Marine Collection. However, if you exfoliate your skin too, then the results that you see will be even more impressive.
While a cleanser cleans the surface of your skin, exfoliants pull impurities out from slightly deeper within. They'll make it even easier for your face mask and moisturizer to dive into your skin. This will enable your skin to benefit even more from their effects.
Elevate Your Beauty Routine With Vivo Per Lei
It's easy to see that the Vivo Per Lei Marine Collection is centered around hydrating the skin. All of the products in this collection are brimming with ultra-hydrating ingredients, and come in formats that promise to provide a dramatic moisture boost to skin cells. Whether you pick and choose your favorite formula or go all out and buy the whole set, you'll no doubt soon start to notice an improvement in how hydrated your skin looks and feels once you add the products from the Marine Collection to your beauty routine.
Click here to add even more bestselling Vivo Per Lei skincare products to your beauty regimen.
---